When famous Hollywood directors are listed, Robert Wise rarely is included. However, he directed many iconic pictures during his diverse career, which lasted from 1944 to 2000. Film fans can gain a new appreciation for Mr. Wise, as a director and as a man, through descriptions of his fascinating films, by reading "Robert Wise: The Motion Pictures" by J.R. Jordan.  Especially interesting is Jordan's chapter on Wise's "The Sound of Music" (1965), an account that deepens our understanding of why the film is so remarkable.
For those who need a refresher, the cinematic version of Richard Rodgers and Oscar Hammerstein II's Broadway musical follows the story of a young postulant in 1930s Austria, Maria (Julie Andrews). Unsure that Maria is suited to convent life, the Mother Abbess (Peggy Wood) sends the lively young woman to be governess for a Salzburg family. The father, widowed sea captain Georg von Trapp (Christopher Plummer), is a stoic parent who runs his home like a naval ship. His seven children have been trained to march rather than play; their only fun is mischief toward their numerous, short-employed governesses. Maria uses her faith, determination, and love for music to befriend the children while their father is in Vienna.
When Captain von Trapp returns, he brings with him the wealthy widow Baroness Elsa von Schraeder (Eleanor Parker) and impresario "Uncle" Max Detweiler (Richard Haydn). Although Georg and Elsa are considering marriage, the baroness has no interest in raising children. Meanwhile, Maria is beginning to soften the stern captain and question her own feelings about becoming a nun. Forming the background for these personal issues, the Nazis are gaining power and threatening the safety of patriotic Austrians like Captain von Trapp.
The Biography
Although originally published by Bear Manor Media in April 2017, this book's revised edition came out this year, featuring more interviews and pictures. Jordan began writing it in June 2014, completing it by September 2016. Jordan's appreciation for Robert Wise's films was inspired in childhood by his father, Joseph C. Jordan Jr.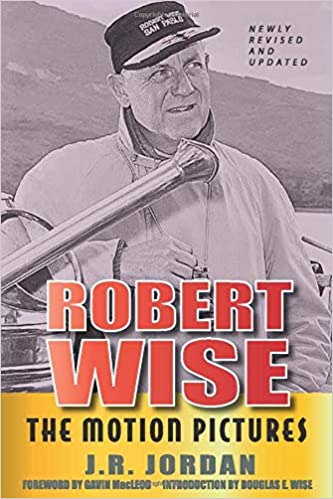 As Jordan explained in an email, his father, a Navy man, loved "The Sand Pebbles" (1966), which was also director Robert Wise's favorite of his films. "I'll never forget our experience of watching 'The Sand Pebbles' together. It was my first time, and I was absolutely mesmerized. The experience ultimately compelled me to write my book," he said.
"Robert Wise: The Motion Pictures" differs from other Hollywood biographies by describing its subject's life through his work. The book is divided into 40 chapters, each one dedicated to a different film that Mr. Wise directed. In addition to providing the films' plots and production information, 22 chapters include quotes from at least one person involved with each production.
These quotes are not single paragraphs but lengthy sections containing detailed memories and fascinating anecdotes about experiences during productions with Robert Wise. As well as informing about the making of each film, these quotes say a lot about Wise himself.
The numerous interviewees' descriptions of Robert Wise create one clear picture of him. His directorial style reflected his beginnings as a film editor, since he relied heavily on storyboards. Unlike many directors, he gave his actors little instruction during filming. He directed through casting, by choosing actors who were well-suited to their parts.
He was very calm, professional, and orderly, so his sets had that atmosphere. Everyone described him as a gentleman. His colleagues remember him as soft-spoken, patient, gracious, considerate, and good-naturedly humorous: an exceptional man.
In the chapter on "The Sound of Music," Heather Menzies-Urich (Louisa von Trapp) recounted:
"Robert Wise was like a father figure to me. And he remained so until his death. He was the type of guy who didn't take any prisoners. If you did something that Mr. Wise did not like, he would say, 'Stop it, right now. This is not happening.'
"But he was so validating. And considering that he had to deal with seven kids for almost a year, I'd say that's an accomplishment in itself. He never lost his cool. … We were just having fun, running around singing 'Do-Re-Mi' all over the hills, but Mr. Wise was the most patient director I've ever encountered.
"He always referred to a desired take as 'a beauty take.' … And whenever he followed the filming of a particular shot with the words, 'That's a beauty take,' you immediately knew you'd done a good job.
"Mr. Wise had the whole storyboard in his head because of his experience as an editor back in the day. He knew exactly what he wanted to do before he even placed the camera on you. He knew exactly what he wanted the shot to look like before we started filming."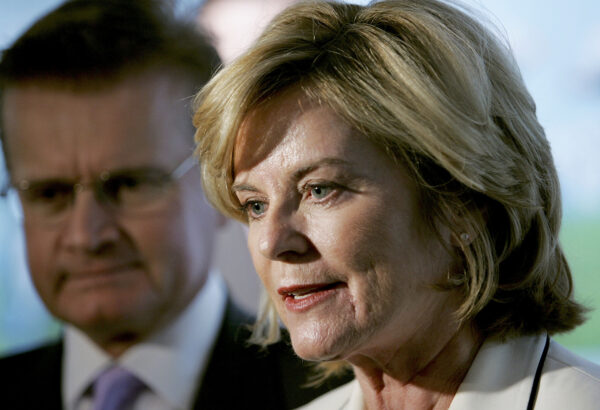 A Rare Family Film
"The Sound of Music" is a true family film, but not just because of its story. Although it contains serious topics, its content is appropriate for all ages. While movies that were acceptable for everyone were once standard in America, by the mid-1960s that had changed. Hollywood's moral standards had slipped drastically during that decade, beginning with Joseph Breen's retirement as head of the Production Code Administration (PCA) in 1954. For 20 years, his enforcement of the Motion Picture Production Code had kept American films family-friendly.
This musical's pro-family story, religious themes, and narrative about fighting for freedom are Code characteristics. How did this post-Breen Era film manage to espouse these bygone values? The Margaret Herrick Library's online PCA files show that Geoffrey Shurlock, Mr. Breen's successor, approved this script as completely acceptable on Jan. 14, 1964, suggesting no cuts or revisions. Thus, Ernest Lehman's original screenplay must have been as exemplary as the finished film without help from the PCA.
The screenplay was based heavily on the Broadway musical's book by Howard Lindsay and Russel Crouse. Unlike many other Rogers and Hammerstein musicals, this score's lyrics needed no moral revision to reach the screen. The three Broadway songs not used in the film were removed for artistic reasons. Since Mr. Lehman added no objectionable content to the screenplay, it remained totally decent.
According to Jordan, this film's unusual decency is due to its creators' desire to make a family production: "Richard Rodgers and Oscar Hammerstein II intended for their musical to be wholesome. Wise respected their original vision and did very little to alter it. As a result, 'The Sound of Music' appeals to a wide range of audiences," he said.
This statement is supported by the PCA file, which shows that the film received no self-regulation. Jordan's research about this film revealed that its family values weren't just on the screen: "During my interview with Heather Menzies-Urich, it became clear to me Wise's film (production and content) stressed the importance of family. The cast and crew shared a special camaraderie. In turn, the end result was especially appealing to families across the world."
Lasting Appeal
"The Sound of Music" was not just a fad. It won five Academy Awards, including Best Picture and Best Director, out of ten nominations; and two Golden Globes, including Best Motion Picture–Musical or Comedy, out of four nominations. The highest-grossing film of 1965, it broke box office records around the world. Adjusted for inflation, it remains the sixth highest-grossing film of all time. "Sound of Music" tours, festivals, and singalongs are still held in the 21st century, showing that this film's appeal lives on.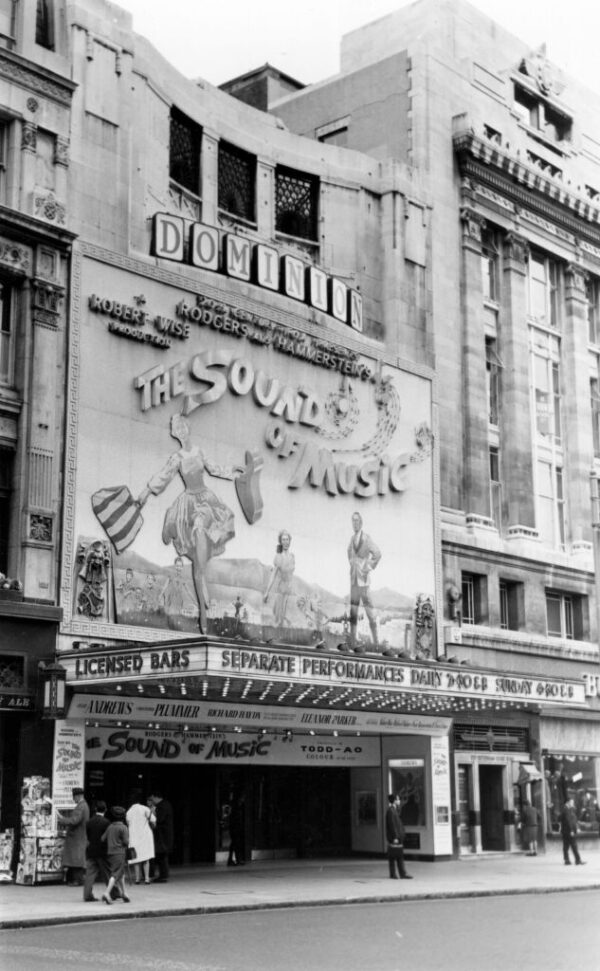 "The Sound of Music" is an endearing classic that remains family-friendly because its creators chose wholesome substance over cheap sensationalism. This reflects Robert Wise's high ideals. Ultimately, this film and this book are about family. Just as Robert Wise dedicated his film to family, J.R. Jordan dedicated his book to his father, who died at age 90 in July. In the foreword, Jordan wrote: "Those I interviewed for this book generally described Robert Wise as noble, patient, validating, and a class act. Such words, in short, apply to Dad."
Tiffany Brannan is a 19-year-old opera singer, Hollywood historian, travel writer, film blogger, vintage fashion expert, and ballet writer. In 2016, she and her sister founded the Pure Entertainment Preservation Society, an organization dedicated to reforming the arts by reinstating the Motion Picture Production Code.