A house fire that caused an explosion in a home in Columbia, Tennessee, July 9 led to the heroic rescue of a disabled woman who was still inside.
Bodycam footage from a Columbia Police Department officer who was the first to respond shows an area in Riverside engulfed in smoke as he pulled up to the scene.
Corporal Allan Ervin stepped out of his vehicle just as a massive explosion in the garage rocked the house, sending debris flying through the air and across the front lawn.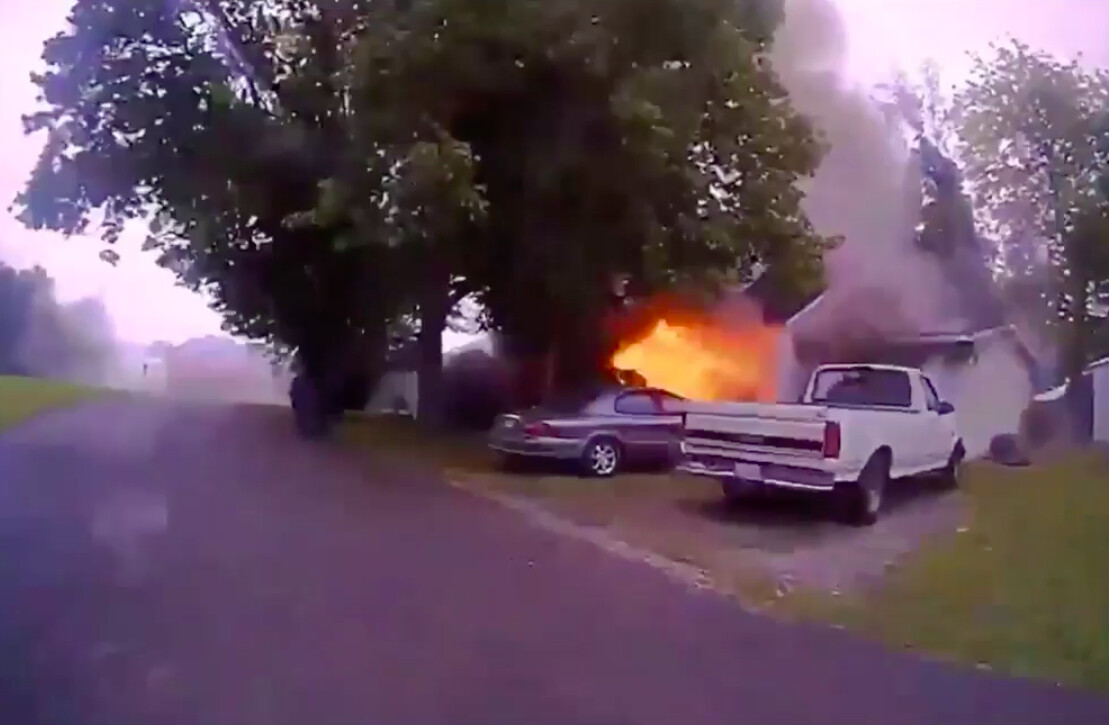 (Courtesy of Columbia Police Department)
"As I approached the scene, I am trying to think two or three steps ahead," Erwin told The Daily Herald.
He had been driving along Nashville Highway when he got the call and immediately called for support when he saw a plume of smoke over the neighborhood.
The officer is seen sprinting toward the house without hesitation, approaching its occupants who are standing outside in front. A man is seen pointing in the direction of the front door.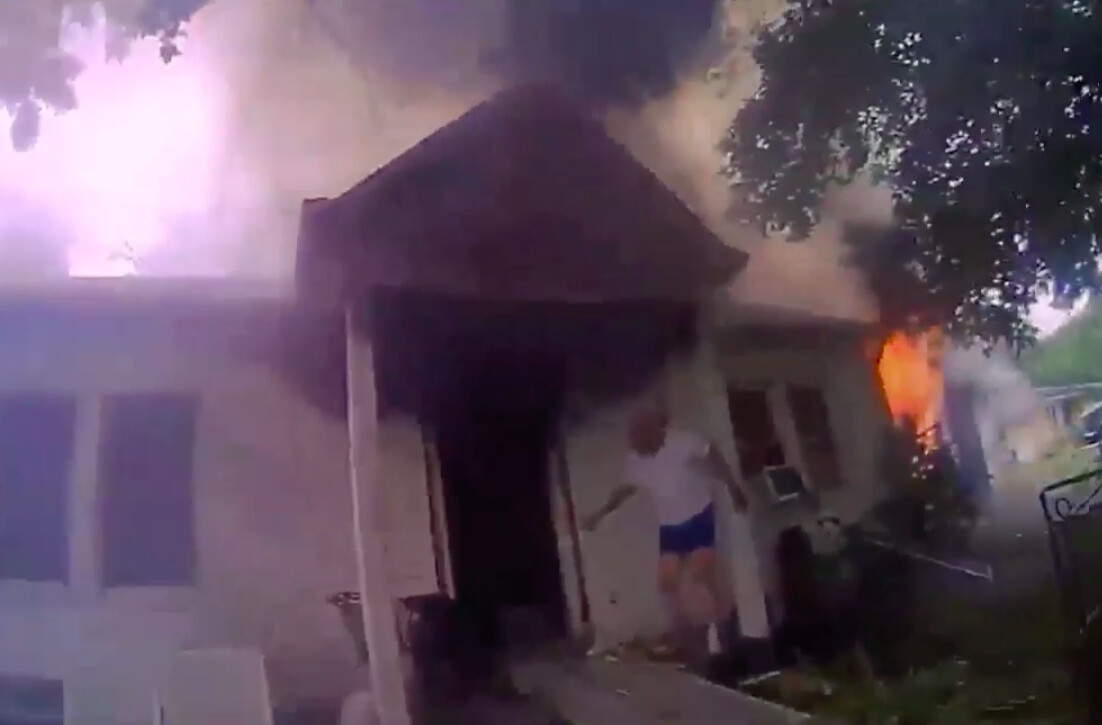 A woman, who is disabled, was still inside as the flames continued to spread.
Officer Ervin reportedly ran inside the burning house, grabbed the woman, and brought her out of the inferno to safety. Soon, flames engulfed the house. Firefighters reported multiple explosions from medical oxygen tanks, according to The Daily Herald.
Thankfully, all survived the blaze.
"Timing was very much on my side that day," Ervin said.
He added, "We know the risks going in. In that moment, it is all about controlled chaos. That day the goal was to get everybody out, and we did it. I would depend on all the officers to do the same. This is a great police department here in Columbia."
Due to the graphic nature of the woman's condition during the rescue, that part of the video was omitted when it was released by the Columbia Police Department on their Facebook page.
She was airlifted to Vanderbilt University Medical Center in Nashville, where she was in critical condition, suffering from smoke inhalation and burns.
The fire investigators reportedly have not ruled out improperly discarded smoking materials, but the fire was deemed accidental.
Officer Ervin, who has served in the police force for the past 12 years, after leaving the U.S. Army, credits teamwork for the successful response.
"Because of everybody's reaction and treatment of the situation, all were able to come out alive," he said.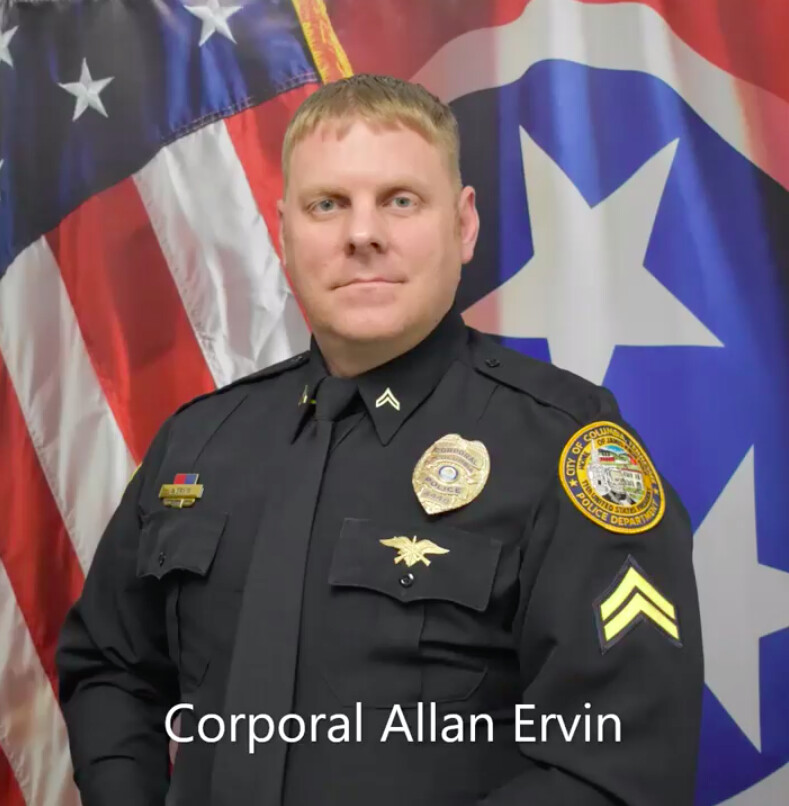 Share your stories with us at emg.inspired@epochtimes.com, and continue to get your daily dose of inspiration by signing up for the Epoch Inspired newsletter at TheEpochTimes.com/newsletter