A call to emergency was made when a 3-year-old girl was found floating in a swimming pool at a home in the north side of Pensacola, Florida, on June 13, and luckily, there were two officers who were already responding to a call a few blocks away.
Local police officer Kyle Skipper was the first to arrive at the scene, and he captured on his bodycam, in frightening, nerve-grinding, and all-too-real detail, a rescue episode that played out.
The sequence plays out quickly as he pulls up to the house, shoots across the lawn, and enters the backyard, where the child's grandmother is already attempting CPR on the limp purple child lying on the patio beside the pool.
The child isn't breathing.
In a few seconds, two officers—including Robert Lindblom, who arrived seconds after Skipper—try to resuscitate the child as her extremities darken bluish.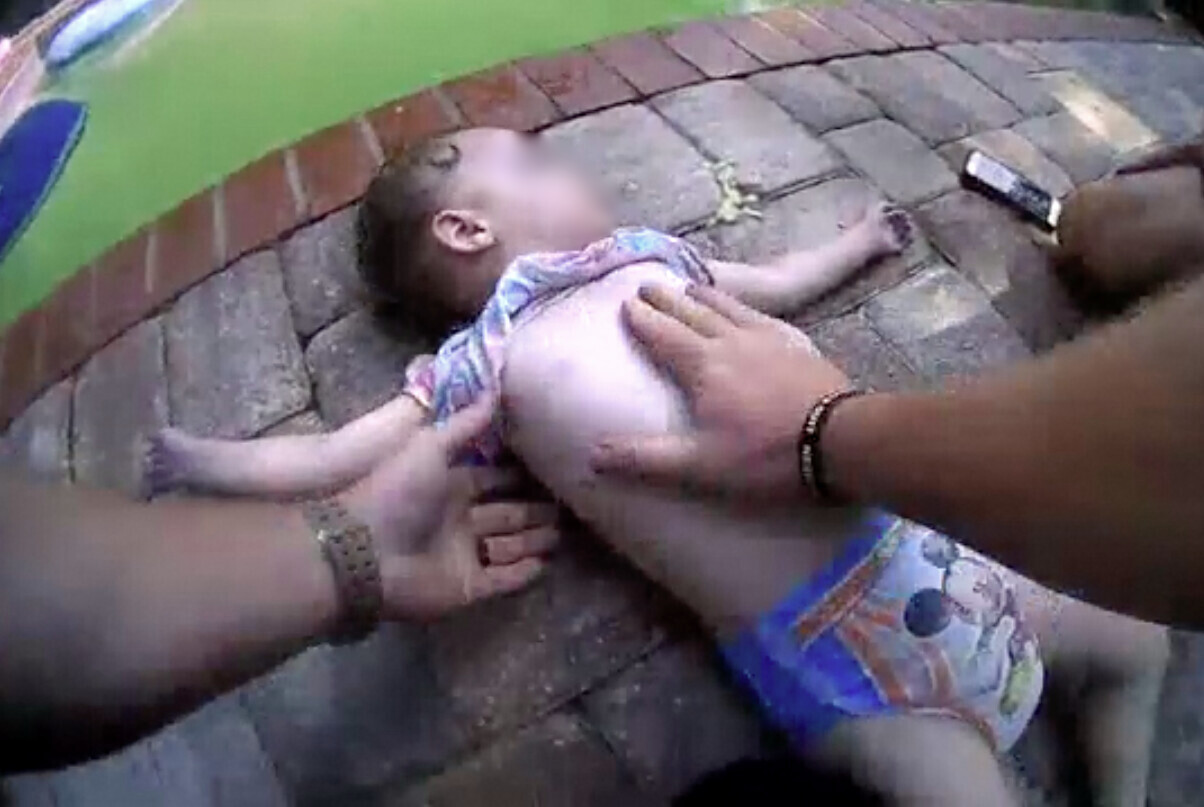 Officer Skipper picks her up with one hand and attempts back blows with the other, then fumbles to unpack and activate an AED, when they suddenly catch her taking a small breath, a Pensacola Police press release states. Then Officer Lindblom manages to locate a pulse on the child after giving her chest compressions.
"To be honest, my first thought was, 'There's no way we're going to bring her back,' because as purple and as blue she was, I thought for sure she was gone," Officer Lindblom later told ABC7.
"When I saw her take that breath, I really just thought it was a miracle," he added. "When we arrived on scene I didn't expect her to recover."
The officers soon have her flipped over onto her side, into the recovery position, and her mouth swept for vomit with their fingers to ensure her airway is cleared. Then finally, she begins to breath better and move her body. All thanks to some very quick and skillful reactions from the two officers.
(Courtesy of Pensacola Police Department)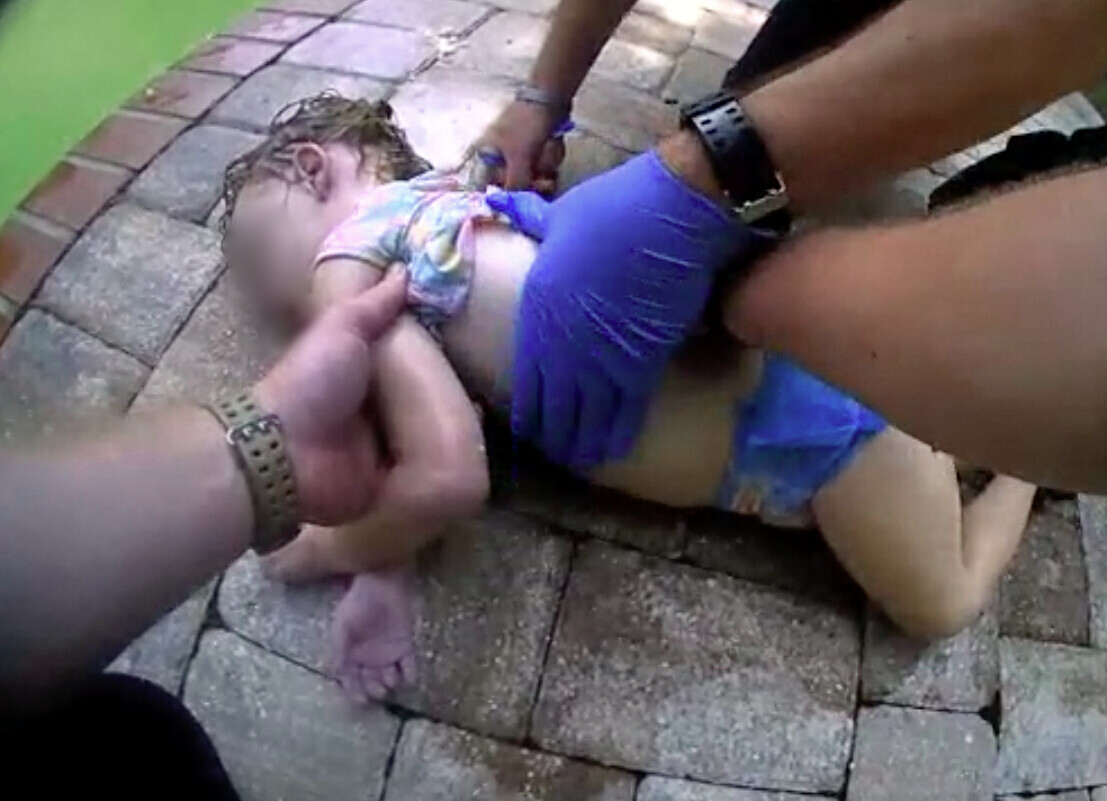 Not long after, the Pensacola Fire Department arrive along with Escambia County EMS, and the lucky 3-year-old was transported to the hospital for further care, where a pediatric physician determined that her overall outlook would still take some time to determine.
"[H]owever he stated that without the efforts of the officers at the scene who got the child to start breathing, she would not have survived," the release said.
"I've got a 3-year-old girl, the same age, and a 4-year-old son. Yeah, it hits home," Officer Skipper told the news outlet.
It's an emergency straight out of a parent or grandparent's worst nightmare, and one never really knows how one will react until it happens.
This raw, nerve-grinding footage pulls back the curtain and shows what it's like for these officers who literally live on the edge facing life-or-death decisions on a daily basis on the job. Thank you for your service!
We would love to hear your stories! You can share them with us at emg.inspired@epochtimes.nyc