A miniature equine "suspect" led police on a stray pony chase through a neighborhood in Tuscaloosa, Alabama, last month.
The runaway horse's owner was later found by police and the pony was identified as 4-year-old Knight, Tuscaloosa Police Department (TPD) stated on Facebook on March 28.
A therapy horse farm has agreed to foster the animal after receiving a call from TPD in the middle of the night, the department stated.
TPD released bodycam footage of the foot chase that ensued after officers responded at around 10 p.m. on March 20 to reports of a horse hanging out in Alberta neighborhood.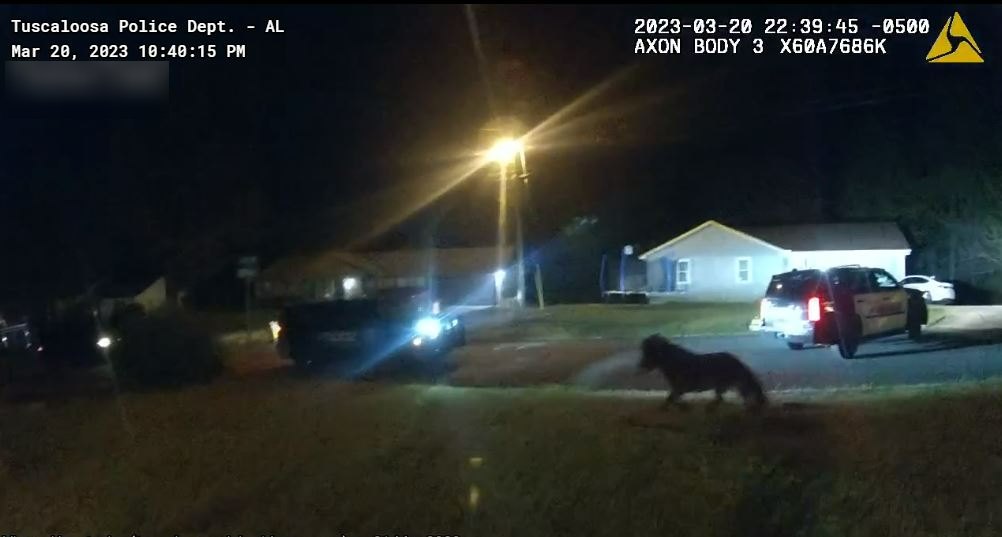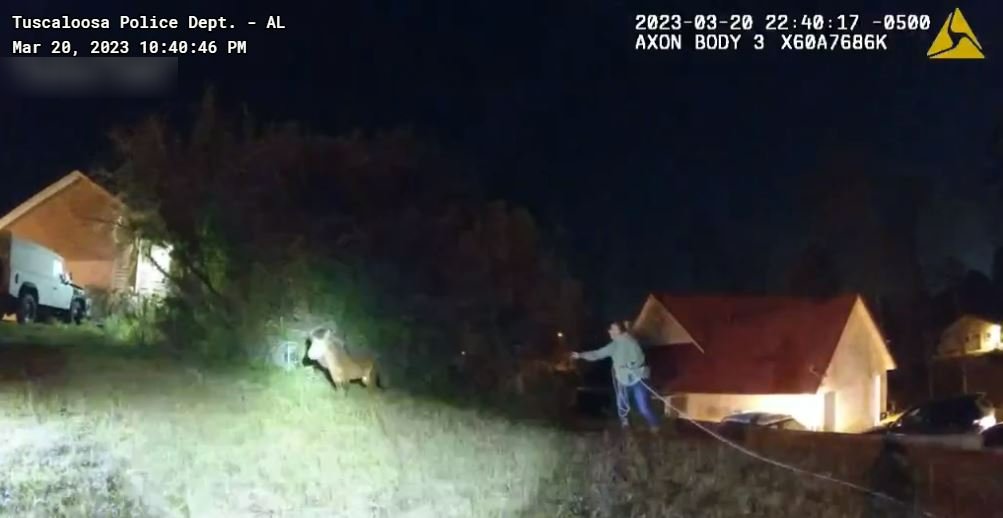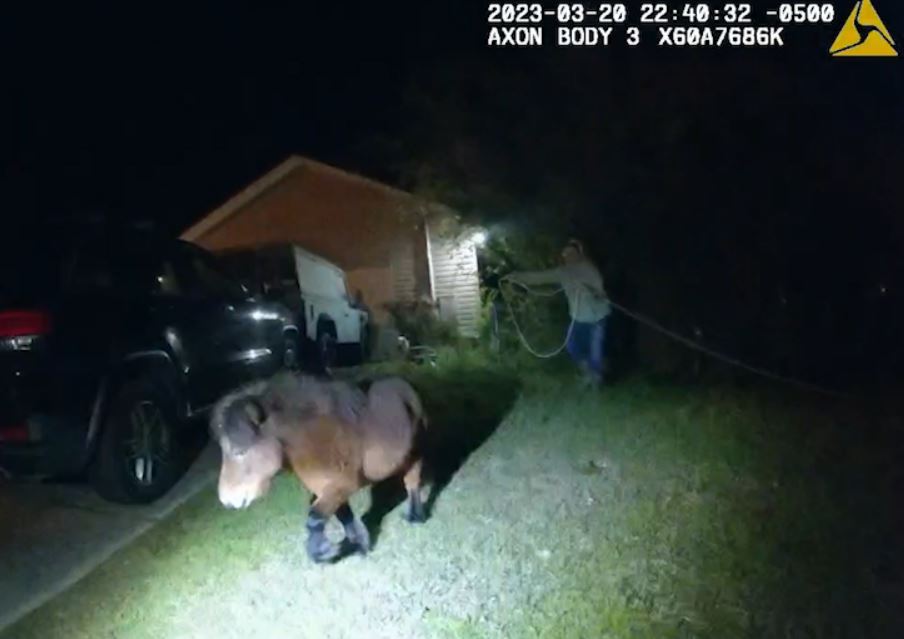 "He was extremely unwilling to go with the officers at first," the TPD post stated. "We're not sure of his name, so we're calling him Ginuwine for now. Three officers engaged in a low-speed foot pursuit, following Ginuwine up and down driveways and through people's back yards for nearly two hours."
After a rather half-hearted flight—with numerous lasso attempts by the officers—the pony eventually allowed himself to be taken into custody and was "happy to get pets and pose for selfies."
"Honestly, we get calls about things all the time, I didn't really believe it," one of the officers who responded said. "That was one of those times where the call comments were actually correct."
After the animal's "arrest," the TPD even booked him into the system, complete with mugshot and charges for "criminal trespass 3rd degree" and "resisting arrest" with a bond of $800, presumably all in good fun.
(Courtesy of Tuscaloosa Police Department)

The department states they've arranged a permanent home for the horse after Therapeutic Riding of Tuscaloosa (TROT) agreed to foster Ginuwine—a name that has now stuck.
TROT is a non-profit organization based at a farm in Cottondale that offers riding lessons and horse therapy sessions for children and adults with disabilities, the department stated.
They added that TROT is having an Easter egg hunt this Sunday should visitors wish to meet Ginuwine, now making friends and settling into his new home.
In the spirit of these new developments, TPD stated, "All charges against Ginuwine have been dismissed."

Share your stories with us at emg.inspired@epochtimes.com, and continue to get your daily dose of inspiration by signing up for the Inspired newsletter at TheEpochTimes.com/newsletter