Yuba County Deputy Valentino Aguirre happened to be in the neighborhood when he got a call of a 1-year-old found in a bathtub who wasn't breathing.
As the closest first responder to the scene, the duty fell on him to save the boy's life.
"I was actually responding to a different call, and I just so happened to be canceled from one call to go to the other call," Aguirre told The Epoch Times. "He was in the bathtub, and was unconscious, and the parents didn't know what happened to him."
He arrived at a home in Marysville and found the parents with several others in front of the home with a child in their arms.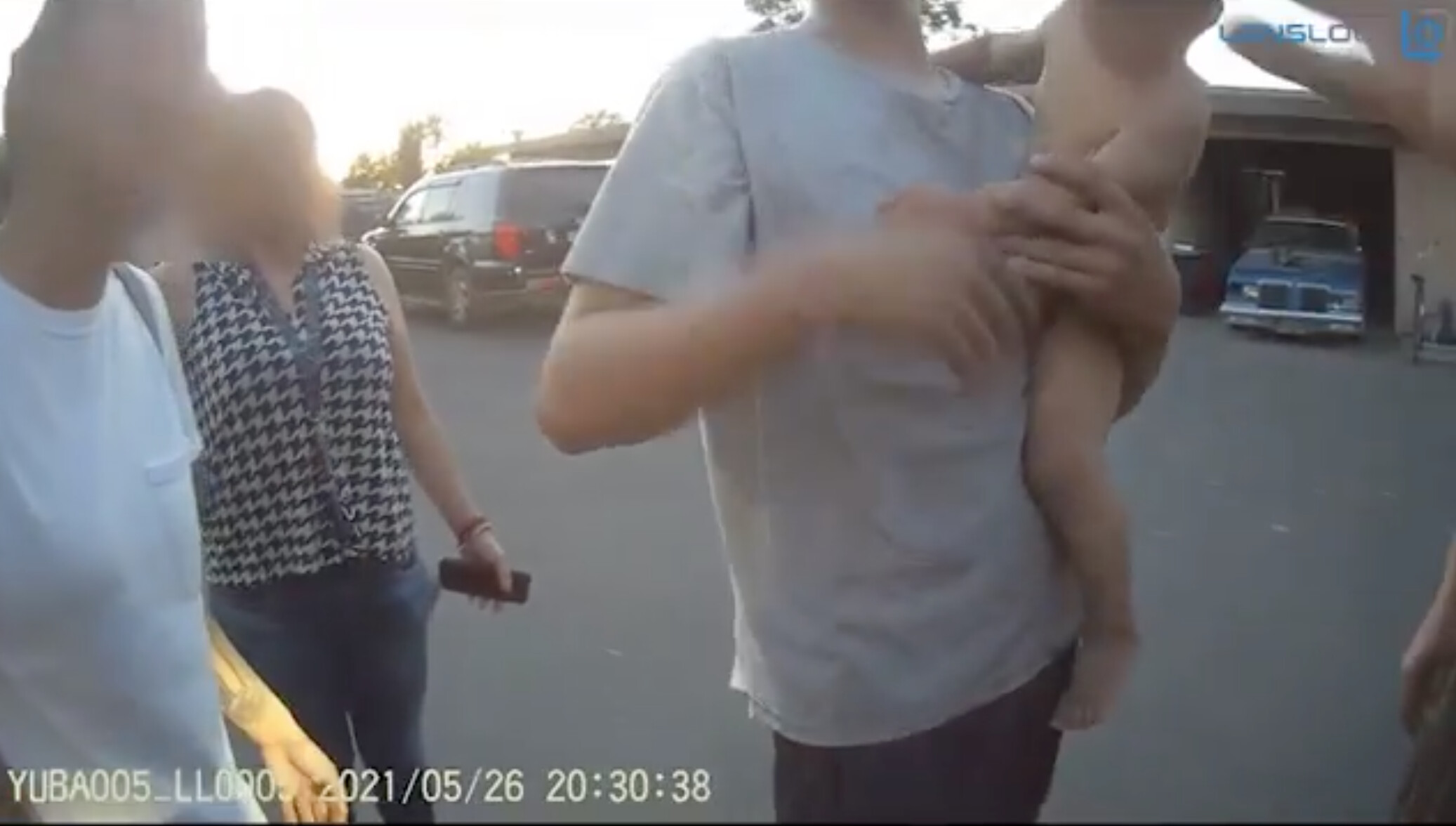 "I was presented a small child who I believed to be around one or two, was completely stiff, unconscious, was not aware whatsoever, and the baby wasn't breathing," recalled the officer. "It was chaotic."
Footage of the tense situation was captured on the officer's bodycam, which shows Aguirre acting quickly to resuscitate the boy as the family looks on in distress, their hopes in his hands.
"I did CPR on the baby, basically cleared his airway—infants or toddlers, they get fluid stuck in their airway," he said. "So what I did was back thrusts, and I swiped the inside of the mouth in case something was blocking the airway."
(Courtesy of Yuba County Sheriff's Department)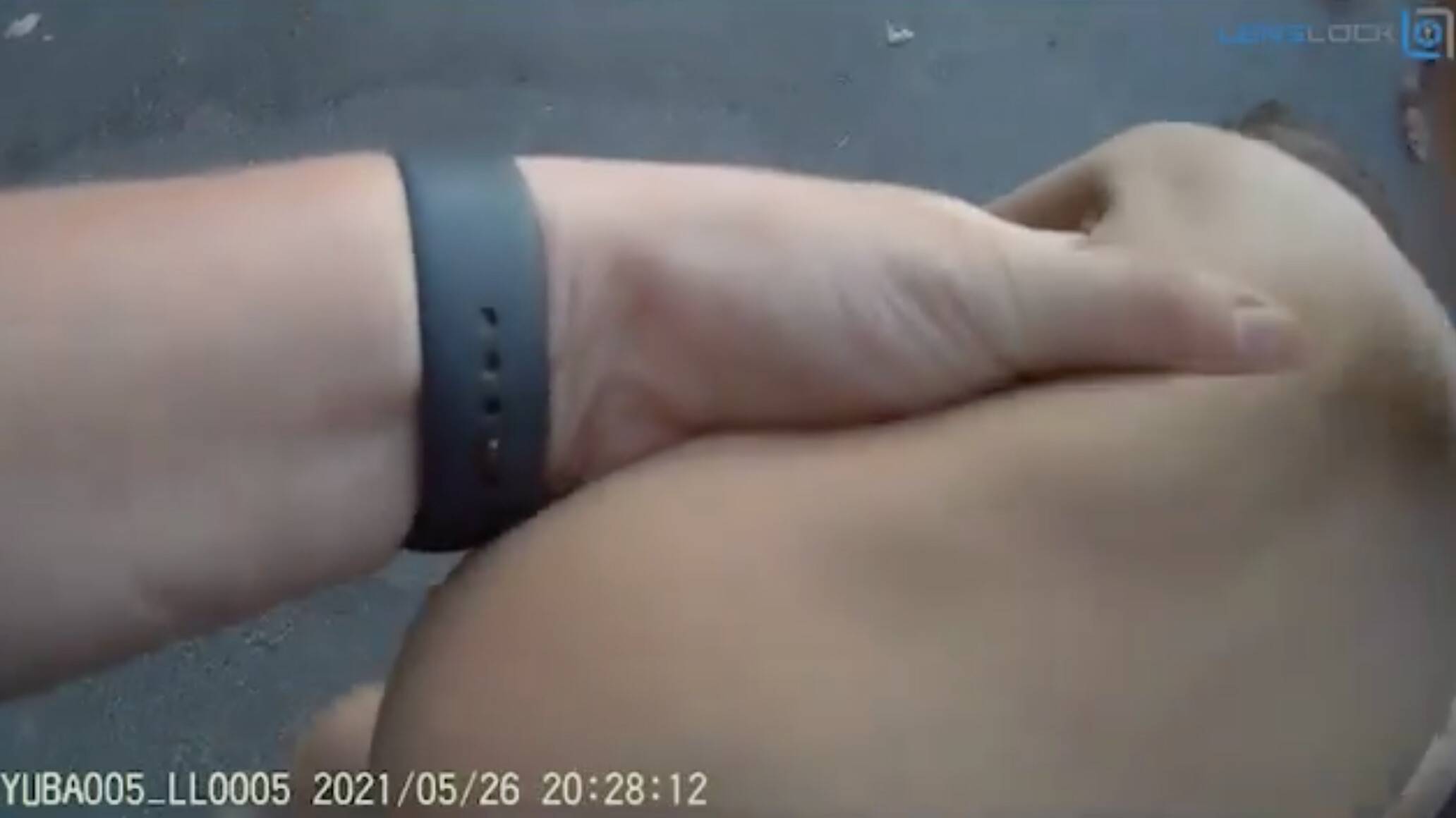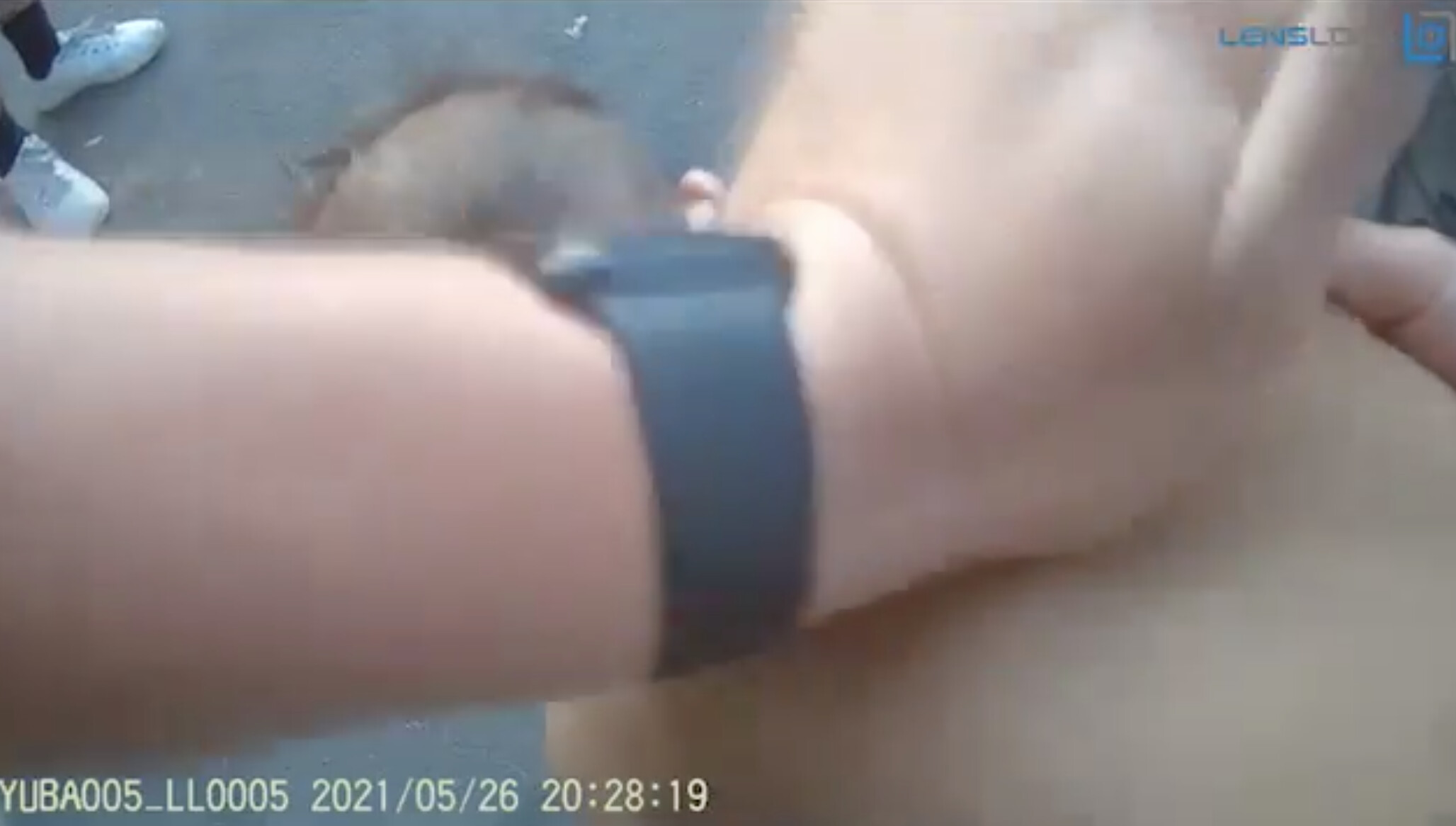 Charged with saving the unconscious child, the deputy said it was a "very stressful" situation.
He continued back thrusts for two or three minutes. Then, they witnessed signs of life returning to the boy.
To everyone's relief, the boy came to and started crying. But whether crying or talking, he was breathing.
"Eventually, the baby became alert," Aguirre said. "The baby burped up some liquid, which I assumed was maybe water from the shower or bath."
He later recalled the immense pressure he felt during the emergency. "You're given this child, and you're a first responder, and you're expected to save a life," he shared. "So all that was going through my mind was to just get this kid conscious again so he didn't die in my arms.
"It was a weight off my shoulders, off my chest," the officer said. "As soon as I did that, within 30 seconds, the paramedics arrived on the scene."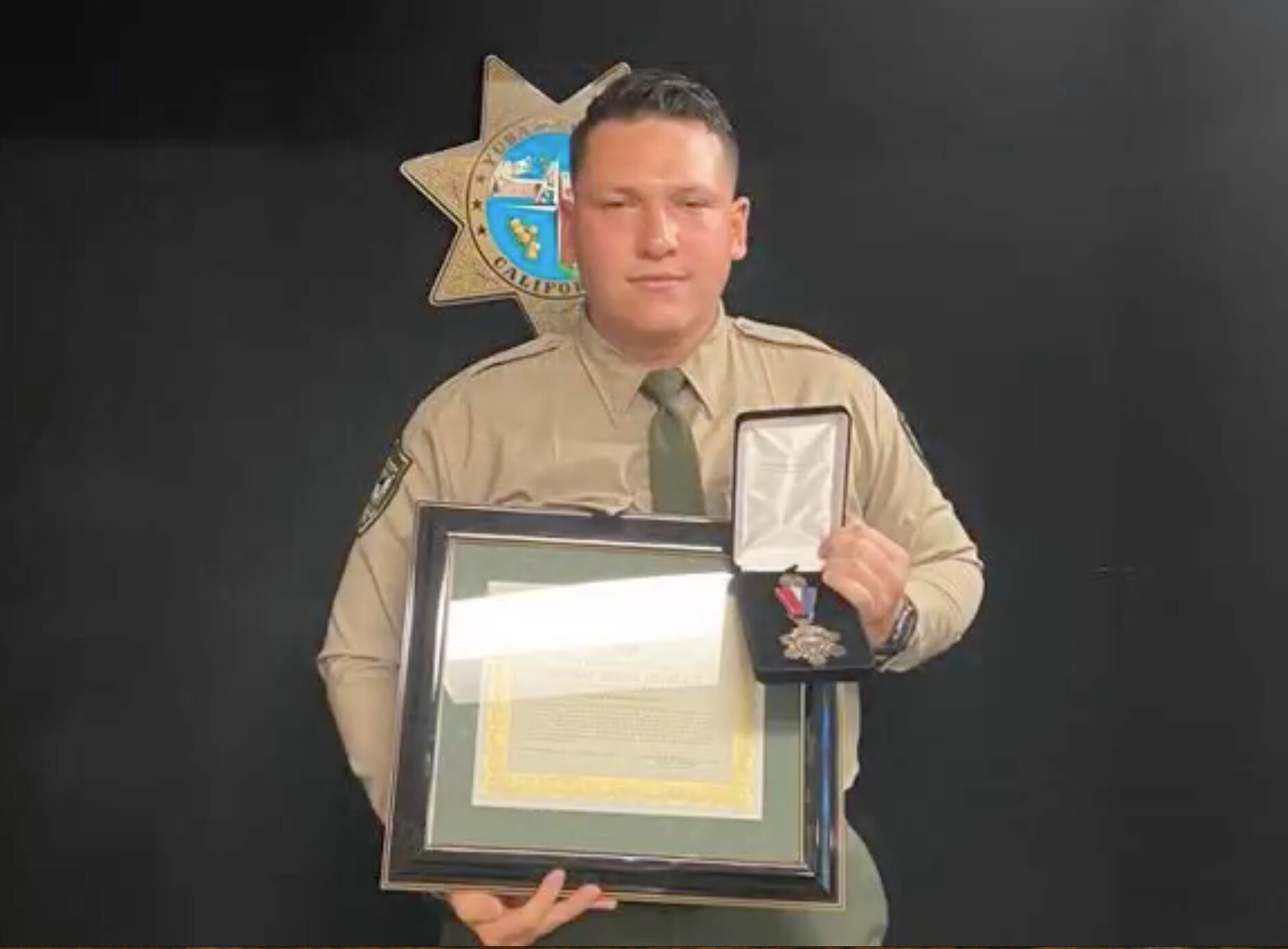 Afterward, Deputy Aguirre was recognized, before his family, his department, the DA's office, and other county officials, for what he had done, and was awarded the Bronze Medal of Merit.
"Apparently, there's not many people in our department that have that," he said. "And I was completely surprised."
He added, "Everything on social media, everything on the news, you go on there and you see something negative about law enforcement, something that some officer is being scrutinized for. And I was very proud to be recognized for something positive, and it's a very rewarding feeling to save a life—especially a baby who's just starting life."
Share your stories with us at emg.inspired@epochtimes.com, and continue to get your daily dose of inspiration by signing up for the Epoch Inspired newsletter at TheEpochTimes.com/newsletter