The discharge from factories that produce antibiotics is a hotbed for growth of so-called "superbugs," according to a report released Oct. 19 by environmental advocacy organization Changing Markets.
Superbugs are bacteria that have developed a resistance to antibiotics. This antimicrobial resistance (AMR) is a major global health concern, rising to the level of HIV and Ebola. On Sept. 21, it became the fourth health issue ever taken up at the U.N. General Assembly. 
A UN statement released after the meeting summarized the gravity of the problem: "Common and life-threatening infections like pneumonia, gonorrhea, and post-operative infections, as well as HIV, tuberculosis, and malaria are increasingly becoming untreatable because of AMR."
While the two leading causes of AMR are (1) excessive human consumption of antibiotics and (2) the use of antibiotics in rearing livestock, industry leaders are increasingly treating pollution from pharmaceutical manufacturing with urgency as a third major cause. 
Ahead of the General Assembly meeting, 13 major pharmaceutical companies—including American companies Pfizer, Merck & Co., and Johnson & Johnson—announced commitments to battle AMR. At the top of their list was to "review our own manufacturing and supply chains to assess good practice in controlling releases of antibiotics into the environment."
They plan to establish a common framework for managing antibiotic discharge and put it into practice by 2018.
Pfizer was identified by Changing Markets as one of the American companies that sources from factories in India and China, which are the main offenders. The report also identified American pharmaceutical companies McKesson and CVS Health as sourcing from factories that cause AMR, and it urged them and all American and European companies to clean up their supply chains.
About 80 percent of active pharmaceutical ingredients in U.S. drugs are sourced from overseas, mostly from India and China.
McKesson spokesperson Jennifer Nelson told Epoch Times via email: "McKesson understands that protecting the integrity of the supply chain is critically important to global health as well as to our business. … We are aware of claims against some of our suppliers and are actively reviewing the matter. We will take action if necessary." CVS Health did not respond to inquiries.
Both companies source from Aurobindo Pharma, based in Hyderabad, India, which Changing Markets identified as one of the worst offenders. The company has grown about 800 percent in the past decade, with its biggest market (55 percent) in the United States, according to the report.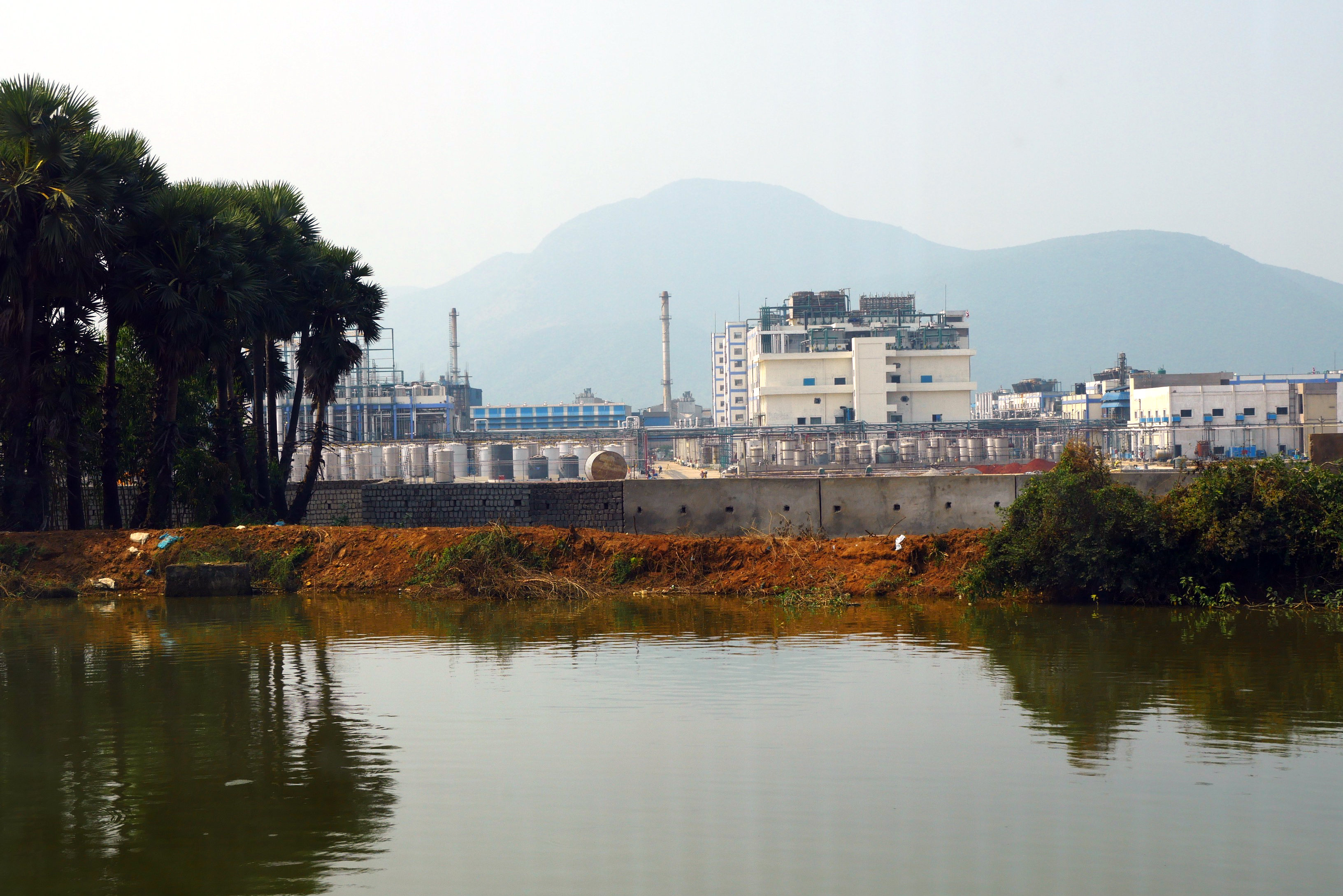 About 80 percent of active pharmaceutical ingredients in U.S. drugs are sourced from overseas, mostly from India and China, according to the Institute of Medicine. 
Superbugs know no boundaries, easily spreading from factory effluent in India to the rest of the world. The superbugs can spread through the country's waterways, to farmland and drinking water for livestock and people, and can easily hitch a ride on people or goods traveling abroad.
The report touched on another emerging concern in the spread of these superbugs: Chinese pharmaceutical manufacturers are disposing of their solid waste, including antibiotic residues, by making it into fertilizer. Thus antibiotics are being spread over soil far and wide.
"While experts see this as highly problematic from an environmental and human health perspective, the lack of specific laws or regulations covering fertilizer provides companies with a legal loophole which they are only too keen to exploit," the report stated.
Out of 34 sites tested, 16 were found to contain bacteria resistant to antibiotics.
Dr. Mark Holmes from the University of Cambridge worked with Changing Markets to study the concentration of antibiotics and superbugs in some Indian waterways. Out of 34 sites tested, 16 were found to contain bacteria resistant to antibiotics. Holmes concluded, as have several other studies in recent years, that the pharmaceutical waste is greatly contributing to the development of superbugs in India's waterways.
An example of another study with similar results was one conducted by researchers at Sweden's University of Gothenburg in 2014. They found that Kazipally Lake in India, affected by the dumping of pharmaceutical waste, harbored 81 types of resistance genes against "essentially every major class of antibiotics." That's 7,000 times more AMR than a lake in Sweden tested for comparison. 


The Changing Markets report not only highlighted the problem of pollution from pharmaceutical factories in Asia, it also traced the supply chains in the greatest detail yet from Asia to America and Europe. It called for greater transparency, as it was difficult, and in many cases impossible, to find the links in the chains using data that is publicly available.
FDA Beyond US Borders
The U.S. Food and Drug Administration (FDA) sends inspectors to Indian and Chinese pharmaceutical factories, and has made great strides toward cleaning up the problems, though many remain.
In 2015 alone, the FDA issued notices of manufacturing violations at 80 Chinese production sites. Such a notice usually results in an import ban. 
In an email to Epoch Times, the FDA stated: "Drug products approved for marketing in the U.S. are held to the same quality standards regardless of their manufacturing location. Our application review and facility inspections are conducted with the same rigor independent of geographic location of the manufacturer."
The inspectors take into consideration how the companies handle their waste, the FDA said, according to general manufacturing process regulations, such as "Trash and organic waste matter shall be held and disposed of in a timely and sanitary manner" (21 CFR 211.56).  
As AMR death tolls rise, Former Rep. Henry Waxman and Department of Health and Human Services Deputy Secretary Bill Corr are working on a campaign to encourage American companies to clean up their supply chains. They also encourage the FDA to pressure authorities in India and China to strengthen local regulations.
Every year in the United States at least 2 million people become ill from superbugs, and at least 23,000 die, according to the Centers for Disease Control. Globally, about 700,000 die annually, according to a report commissioned by the British government this spring, and that number is expected to grow to 10 million annually by 2050.