Big Bend National Park is located in a remote corner of west Texas, so getting there can be a challenge, but it's definitely worth it.
The 895-km drive to Big Bend National Park takes 10–11 hours from our Dallas home. My husband and I stopped on our way there to spend a memorable night in the small town of Marathon, (population 430). Why Marathon? The Gage Hotel, a lovingly restored former railroad hotel built in 1927, is now a popular tourist destination. Major draws are the 12 Gage, a critically acclaimed gourmet restaurant, and the White Buffalo Bar, featuring "best in Texas" Margaritas.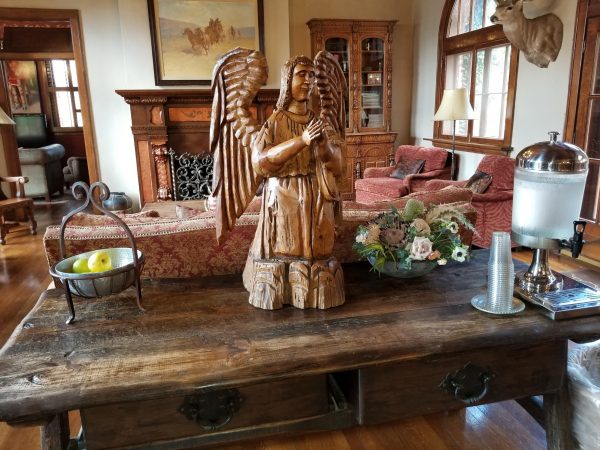 Big Bend National Park
Fall is the ideal time to explore this rugged, vast natural wonderland, bordered by the Rio Grande River and Mexico to the west. By September, when we visited, temperatures are cooling down from summer's 100 plus degrees, so hiking and boating are more enjoyable. Winter visitors may find snow in the mountains, or at least chilly temperatures.
Big Bend National Park includes landscape ranging from Chihuahuan Desert topography to the entire Chisos Mountains range. Over 800,000 acres of cliffs, towering river canyons, and an amazing diversity of plant and animal life have brought botanists, geologists, and other scientists to Big Bend since the park was dedicated in 1944
The park's hiking trails vary from easy, one-hour treks to very difficult longer ones. There are also numerous scenic drives perfect for day trippers. With so much to explore and discover at Big Bend, smart travellers opt to stay longer. Preferred accommodations are at the Chisos Mountains Lodge, which stays open year-round, or one of the park's three developed campgrounds.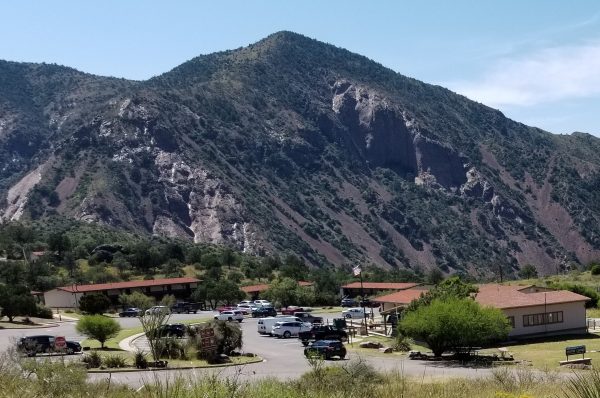 After driving and hiking a few Chisos Mountain trails on our first day, we spent nine hours the second day driving seldom-seen back roads. Our park ranger guide, Dakota, was an articulate 23-year-old who was enthralled by nature. He regaled us with descriptions of so many varieties of plants, insects, birds, and animals that I lost count.
He also demonstrated driving skills worthy of a race car driver as he navigated almost impassable dirt roads. He took us to see a desert spring oasis, ancient rocks with petroglyphs, abandoned miners' shacks, old cemeteries, and even the setting of a massacre where all the inhabitants of the village perished.
We spent half a day rafting down the Rio Grande with effervescent guides Erin and Erica, twin sisters from Tennessee. Pointing out interesting geographic formations, they explained how Big Bend Ranch State Park and the national park were named for the big bend of the river forming a natural boundary with Mexico.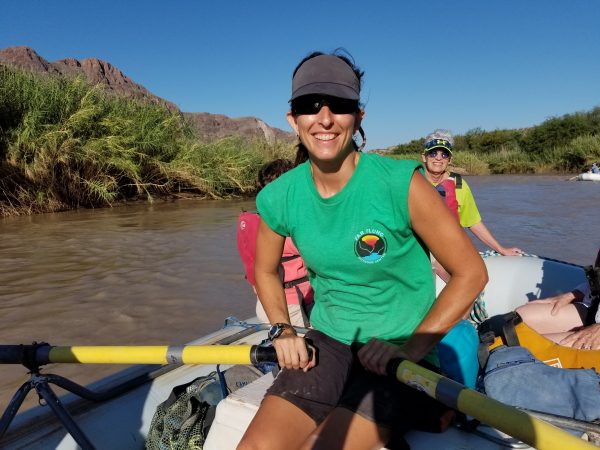 Terlingua International Chili Cook-Off
My husband's favourite event, the Terlingua International Chili Cook-Off, takes place annually in early November, about 48 km from the park. He was sad that he couldn't be there this year, since he loved judging last year's competition—the 50th anniversary of the cook-off. Regardless, we stopped in this dusty, ghost town for one night during our September trip.
Each year, the legendary cook-off reunites "chiliheads" from all over the world, turning Terlingua into a bustling beehive of activity. Contestants, team members, family, friends, and camp followers flock here for the event; some come in deluxe RVs, while others camp out in tents or bedrolls. For a US$40 gate fee, they can stay all day or all week.
Serious chiliheads set up camp early in the week, with the party in full swing by Thursday. Country music bands play nightly, with an after-party at Krazy Flats drawing crowds Thursday–Saturday nights.
The party pauses only slightly during daylight hours, with large amounts of beer and other adult beverages consumed by cooks and spectators alike.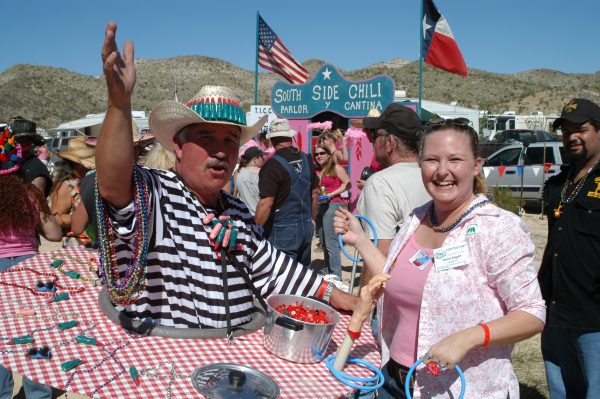 Terlingua: Population 2 dozen
Once the site of a successful mine operated by Chisos Mining Company with a population of 2,000, only two dozen people now call the historic ghost town home. Visiting Terlingua today, with its miners' homes, a church, and the mine owner's decaying mansion, is a time-trip to the past. Admission to the ghost town is free.
The tiny town boasts a hotel, a general store, and a restaurant serving great beef, pork, and wild game. The Starlight Theatre Restaurant and Saloon has live country music every night. We stayed in the spacious El Patron Suite and learned there are no telephones or TV sets in the rooms.
So we decided to unplug and head outdoors to gaze at some of the darkest skies and brightest stars found anywhere. As the song says, "The stars at night are big and bright, deep in the heart of Texas."
For more information, visit: visitbigbend.com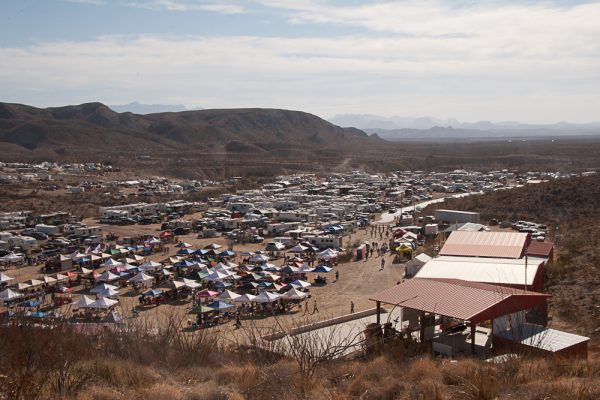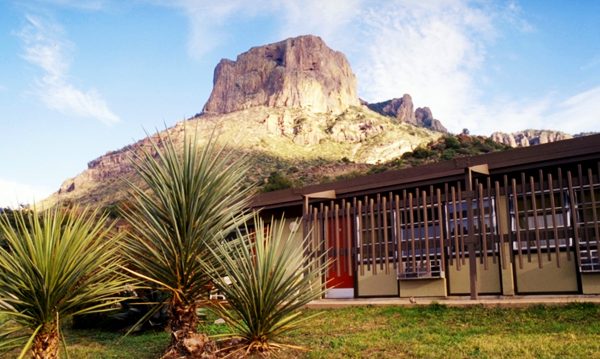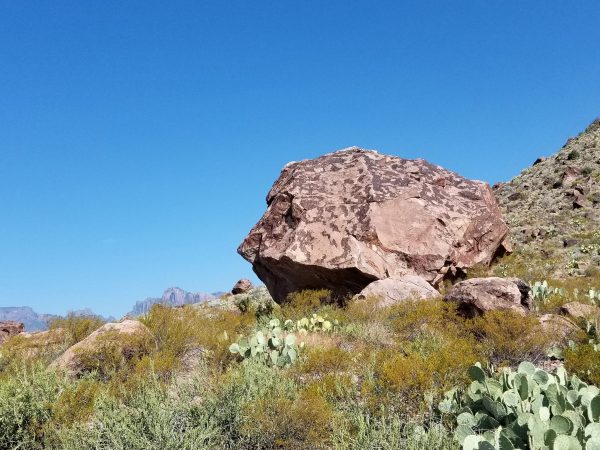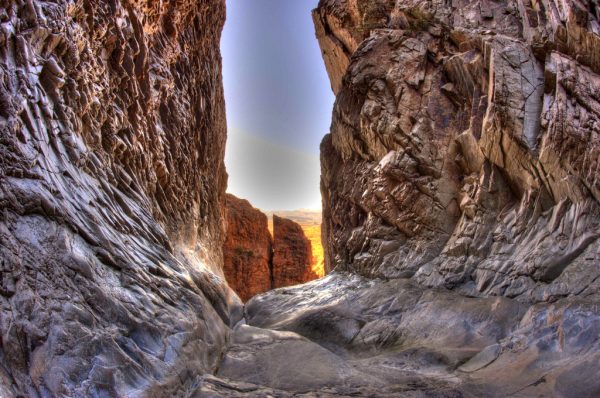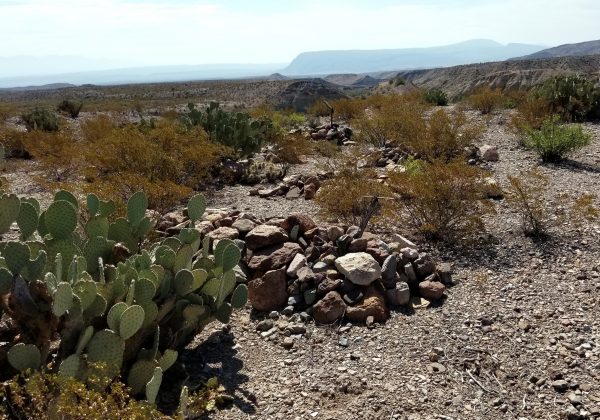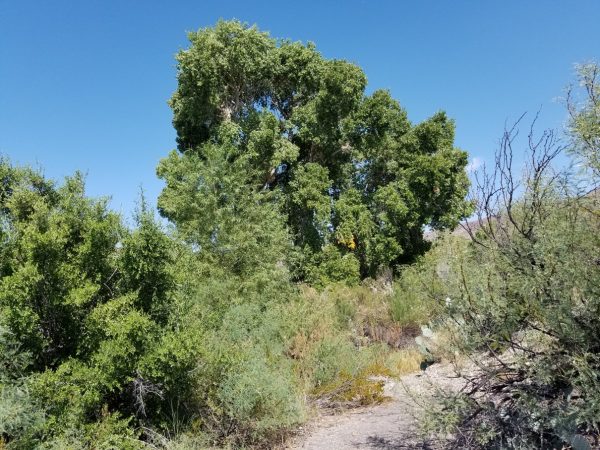 Jo Ann Holt is a journalist and car columnist based in Dallas, Texas.