Looking to get away this summer? Travel is a popular pastime every summer, but with months of lockdowns and stay-home orders confining Americans to their homes due to the pandemic, many people are more ready than ever for a change of scenery.
With a maze of international travel restrictions, bans, and lockdowns to navigate, 2020 is, without a doubt, the summer of road trips. Whether you find cheap domestic airfare to fly into or already reside in or around these major U.S. cities, here are some great summer road trip destinations just a few hours outside the urban hustle and bustle.
From New York City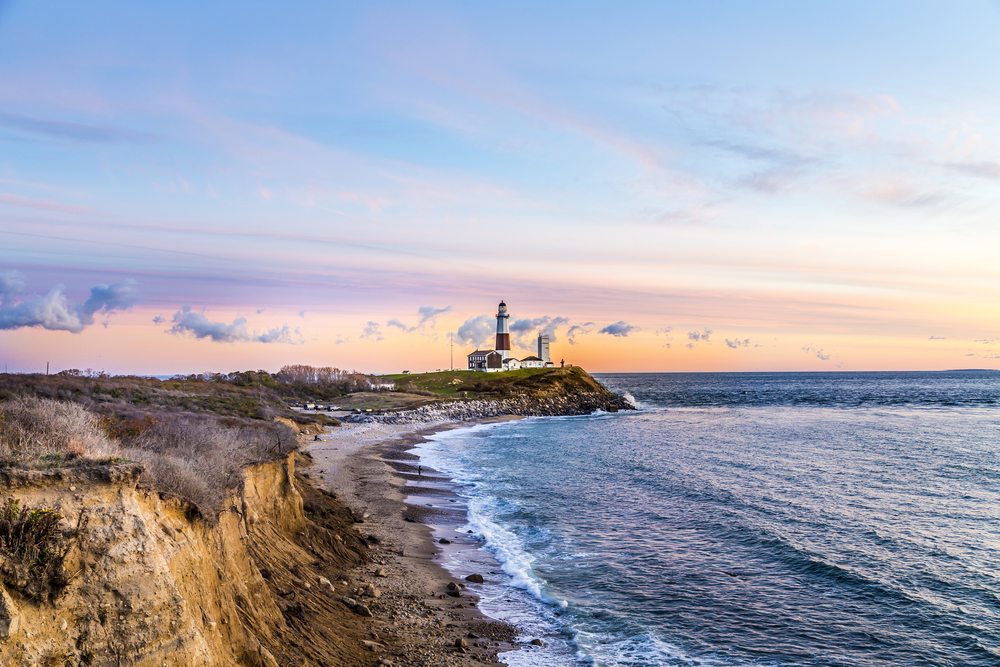 While New York City has a lot to offer, sometimes a change of pace is necessary. Fortunately, there are destination options to suit every taste within driving distance of the Big Apple. 
Long Island is the iconic New York road trip, and you can head to the Hamptons (a two-hour trip); Montauk; Long Beach (a 45-minute train ride), where you'll find a beach, boardwalk, surfing, and more; or the North Fork, with its farms, dockside restaurants, and 60 vineyards. If you're hoping for something even further out, consider the Adirondacks: the mountains are about five hours north and the roads there are scenic byways leading travelers to trails, hiking, and more in the great outdoors. 
Another great option for New Yorkers is Westchester County, located 30 miles north. With a serene location between the Hudson River and Long Island Sound, Westchester County is an especially good option now that outdoor activities are the name of the game: The area is home to a plethora of gardens and nature preserves that are open to the public. The Edith G. Read Wildlife Sanctuary in Rye and Rockefeller State Park Preserve are solid additions to the itinerary.
The Catskills, Shawangunk Mountains, and the Hudson Valley are also great road trip options for New Yorkers.
From Los Angeles or San Diego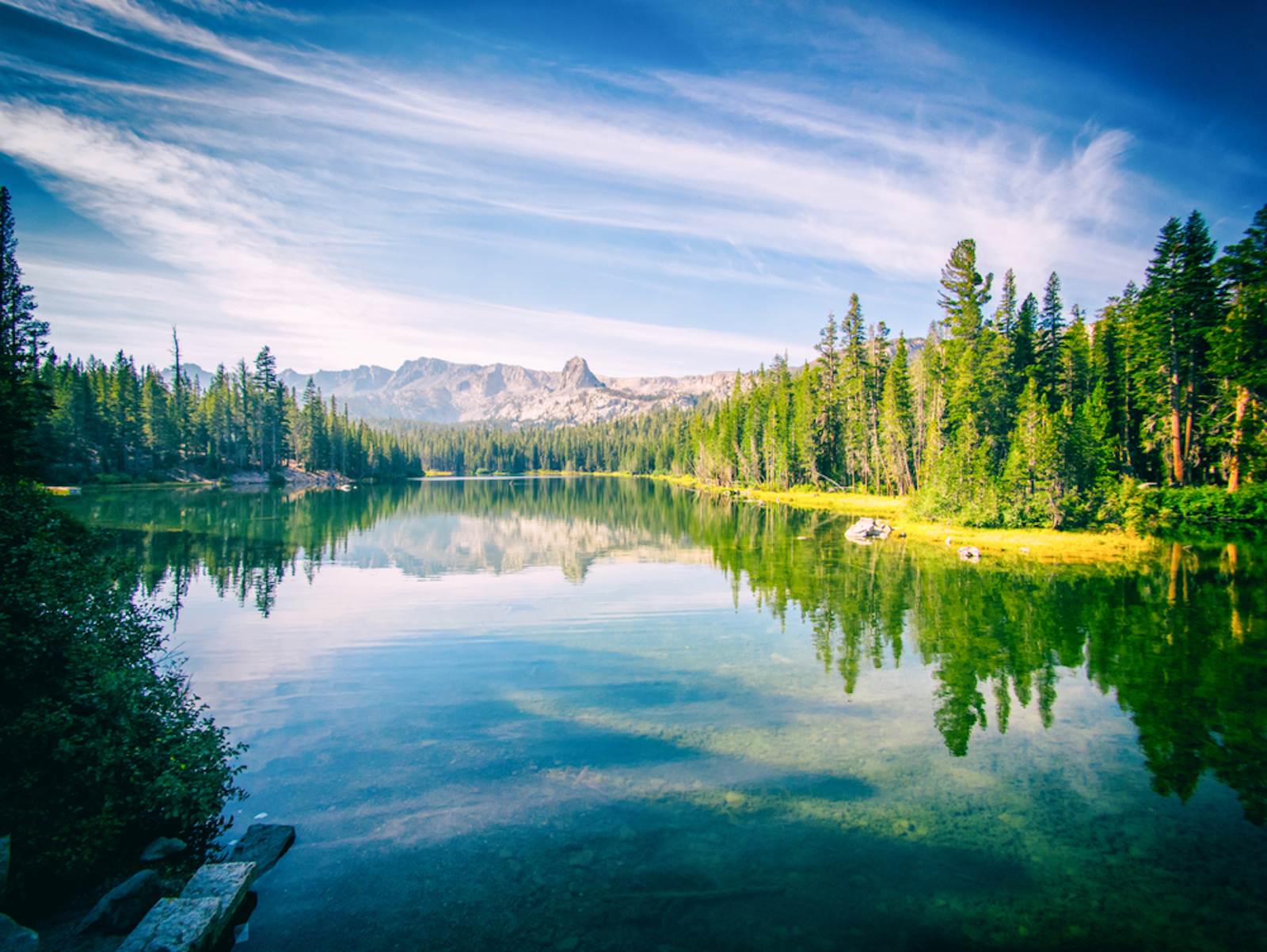 Los Angeles is conveniently located near a lot of solid road trip destinations. For those ready to get far, far away from the City of Angels, Mammoth Lakes in the Sierra Nevada mountains beckons with its mountains, lakes, hiking trails, fishing, Via Ferrata rock climbing experience, biking, kayaking, and more (and those are just the summer activities!). Mammoth Lakes is about a five-hour drive from Los Angeles.
If you're open to camping in alien landscapes, Joshua Tree is a great option located about two and a half hours outside of Los Angeles, and you can pass through San Bernardino National Forest on the way. Filled with ancient Joshua trees and massive boulders, the park offers mind-blowing natural scenes and out-of-this-world stargazing. Want to keep driving past Joshua Tree National Park? Phoenix is only another three hours or so.
Other popular road trip destinations from Los Angeles include Las Vegas, Big Sur, Santa Barbara, and Palm Springs. And, of course, the six-hour jaunt between Los Angeles and San Francisco is always an option.
From San Francisco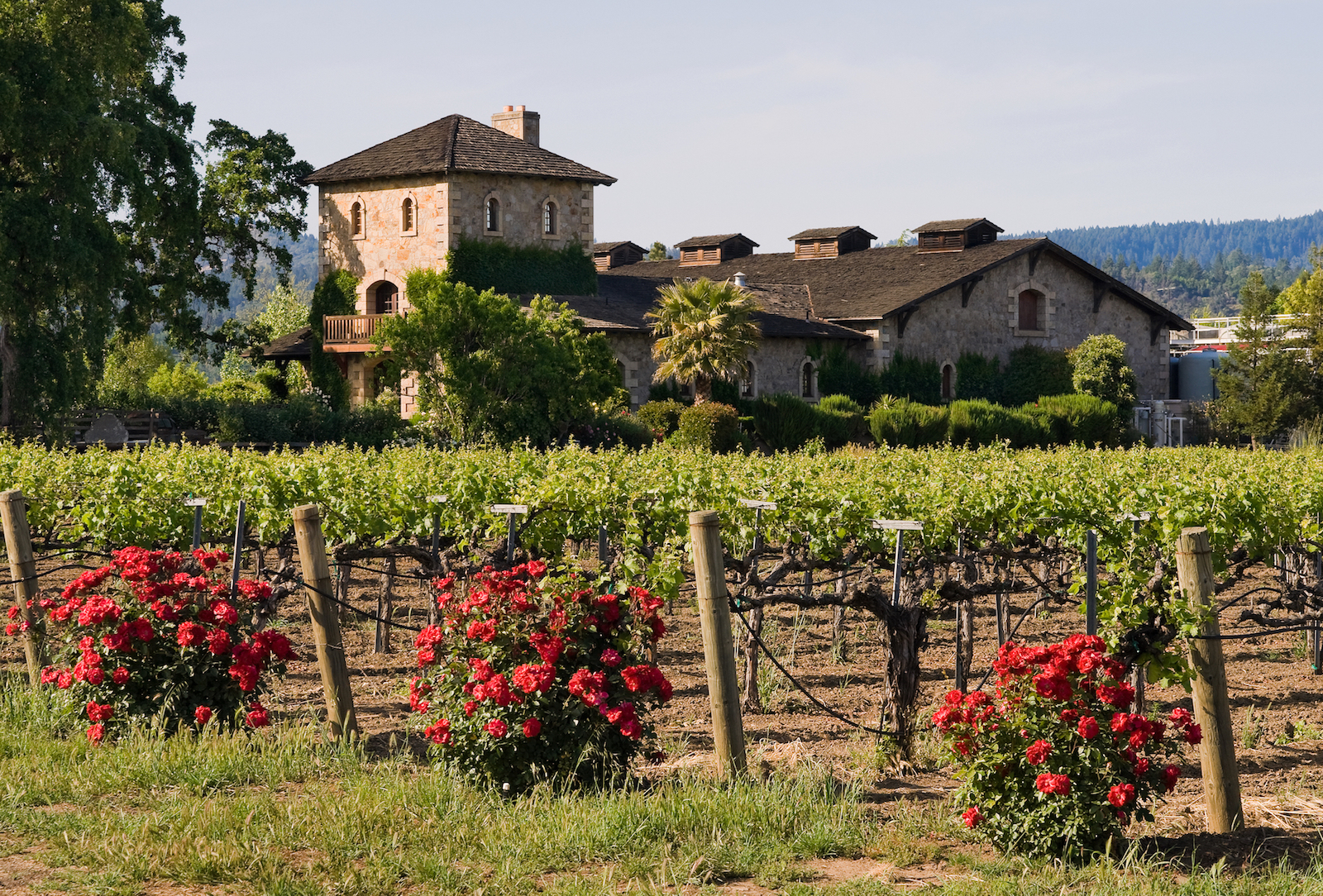 Like Los Angeles, San Francisco serves as a great base for road trip destinations. For San Franciscans, the outdoor adventures of Mammoth Lakes are about five and a half hours, and you'll pass through Yosemite National Park on the way. Plan a pit stop at Mount Dana, the second-highest peak in Yosemite, if you want a hiking challenge to get warmed up before Mammoth Lakes.
When it comes to road trips, however, you can't beat wine country—and with renowned Napa Valley just an hour and a half away, San Francisco's ideally situated. Set your GPS for wine country and get ready for gourmet meals and fine wine galore. The quirky town of Sacramento, about two hours from the Bay Area, is another option that locals love, and you can't go wrong with coastal Mendocino.
From Miami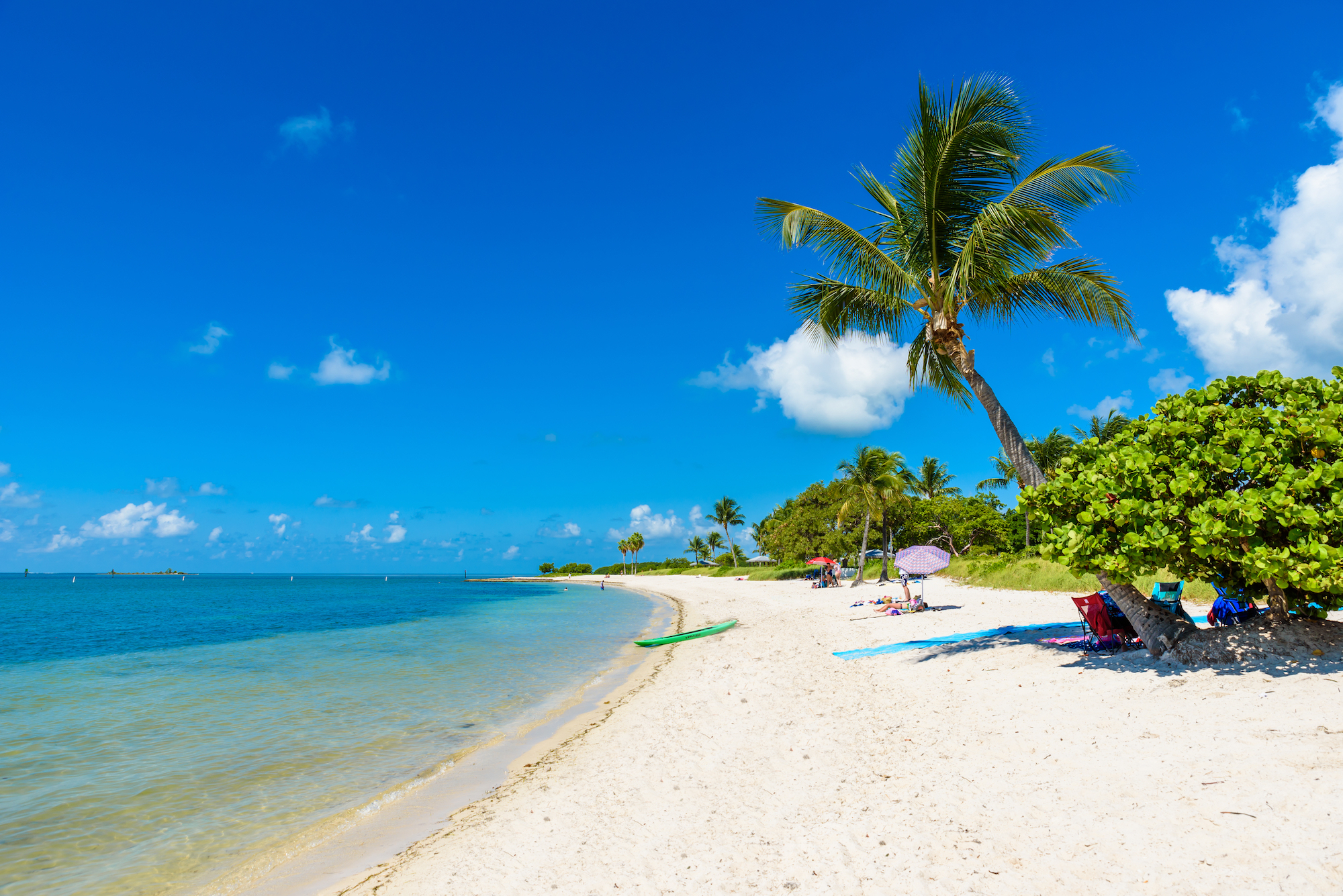 Escape the sizzle of Miami to sunny West Palm Beach, just an hour and a half north of the Magic City. You can drive or take the Brightline, though the train has temporarily halted service during the pandemic and has not yet announced when it will resume running. Rosemary Square, at the heart of the city, is a recently revitalized outdoor entertainment complex with shops, dining, public art, and even an interactive water display.
Alternatively, drive south to Sombrero Beach in Marathon in the Florida Keys. The secluded setting is ideal for a tropical getaway without having to hop across the Caribbean. Another favorite outdoor adventure just outside of Miami is the Everglades, which is about an hour's drive from Miami. Everglades National Park is a UNESCO World Heritage Site and has trails and swampy wetlands you can explore by boarding an airboat or paddling your own watercraft.
From Chicago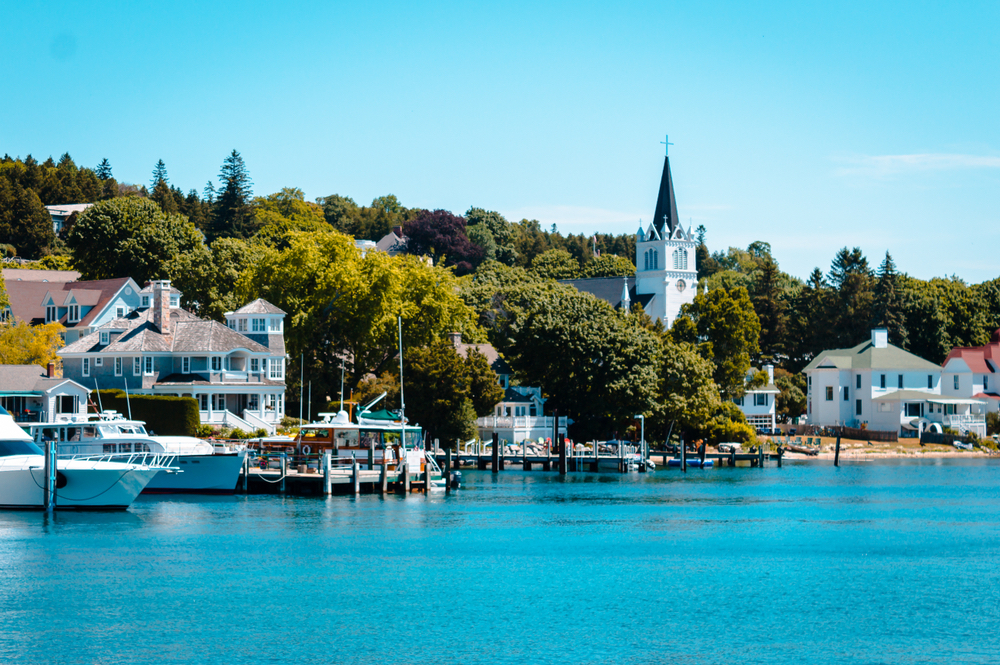 If you're looking for a place unlike any other and aren't afraid of ample hours on the road, head to Mackinac Island, a four-square-mile oasis in Lake Huron between Michigan's Upper and Lower peninsulas. It's about six to seven hours by car from Chicago to Mackinaw City, where you'll board a 20-minute ferry to head to tiny Mackinac Island, where there are no motorized vehicles allowed—the only way to get around is by bike, horse-drawn carriage, or your own two feet. (Yes, it's exactly as whimsical as it sounds.) Wander the fudge shops of Main Street, bike the perimeter of the island, hike to the limestone Arch Rock formation, and explore history at Fort Mackinac.
Milwaukee, St. Louis, and Detroit are also pretty accessible from Chicago if you want to explore other urban areas. Or, hop aboard Amtrak and disembark three hours later in tiny Effingham, Illinois, where you can enjoy the perks of an under-the-radar small town, including a meal at Pinky's on Lake Sara.
From Washington, D.C.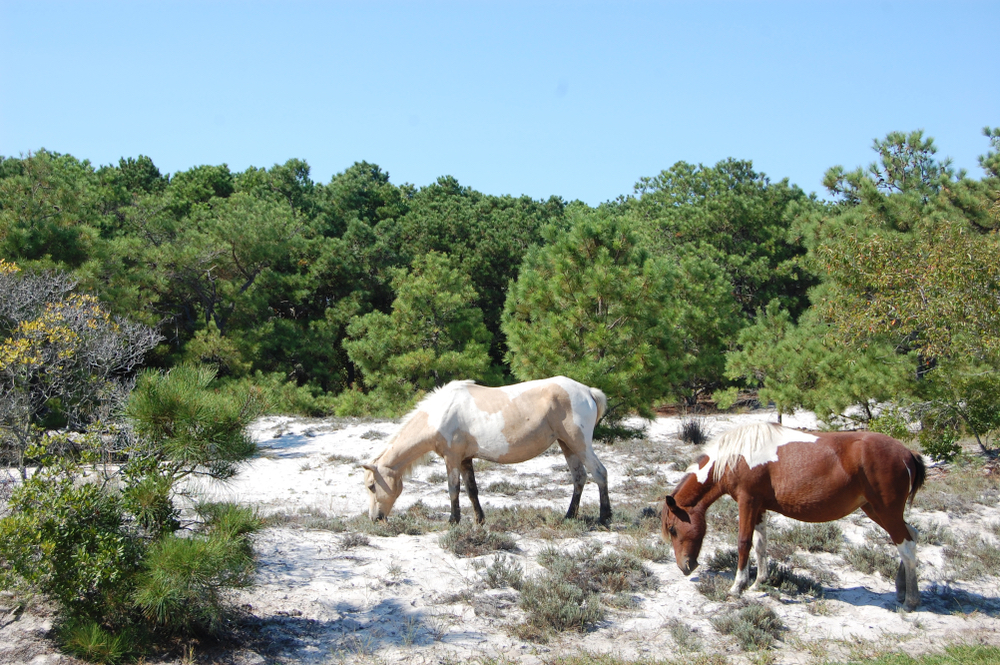 Residents of Washington are lucky to have a town like Alexandria, Virginia, within easy reach. But while Alexandria presents a certain change of pace and undeniable charm, it could hardly be considered a veritable road trip. Those looking to explore further should consider Richmond, Virginia, about two hours outside of Washington, which presents an interesting marriage of Northern and Southern cultures. There's lots of history to explore, and it's both walkable and family-friendly.
A bit further out, the Eastern Shore of Maryland takes around three hours by car from Washington, and feels a bit like an exhale. Observe wild horses on the beach in Assateague and make plans to dig into plenty of fresh Atlantic seafood.
From Austin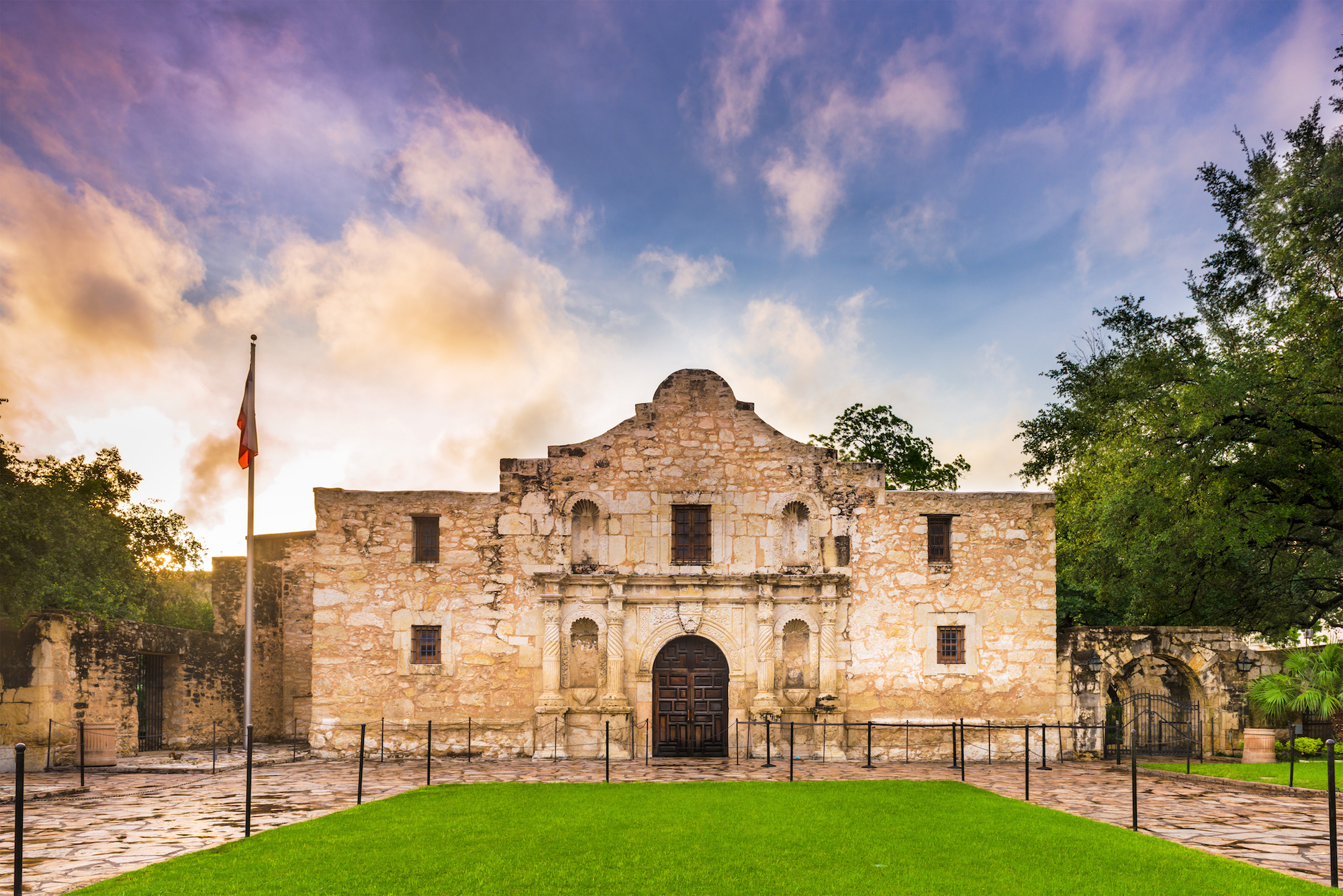 Houston, Dallas, San Antonio, Fort Worth—there's a lot to explore in the great state of Texas! If you're based in Austin (or anywhere in Texas, really), your best bet is to explore within the borders of the massive state, since there's so much to cover. History buffs who are up for hitting the road will love exploring San Antonio Missions National Park, remembering the Alamo (located about four hours south of San Antonio), or stepping back in time at the Fort Worth Stockyards National Historic District, just under an hour's drive west of Dallas. Foodies, on the other hand, will want to head straight for San Antonio, the capital of Tex-Mex.
If you're up for an adventure and a lengthier getaway, why not head east toward Louisiana? New Orleans is about seven and a half hours by car from Austin, and you can pass through destinations such as Houston, Galveston, Beaumont, Lafayette, and Baton Rouge along the way.
Another option, in the other direction, the funky desert city of Marfa is located about six and a half hours west of Austin. It's known for its burgeoning art and music scene. Keep your eyes peeled for the mysterious Marfa Lights—glowing orbs rumored to be the work of UFOs.
Skye Sherman is a freelance travel writer based in West Palm Beach, Fla. She covers news, transit, and international destinations for a variety of outlets. You can follow her adventures on Instagram and Twitter @skyesherman