"I love what you've done!" Anyone who has remodeled or redesigned their home is of course pleased when they hear this from visiting friends. But I will let you in on a little secret: My heart soars when people walk into a space, look around, smile, and say it's a room they want to spend more time in.
Beauty emerges in a home shaped by intentional choices. Balance and interest invite us to interact with a space using our senses. A part of your brain sounds off with joy because it wants you to savor the sight of the room as a whole as well as individual moments created with forethought. Another part of the brain chimes with delight and compels you to reach out and touch the lush fabric of the chair, the woven threads of the tapestry, or the contrast between the smooth oak floor and the chunky wool rug.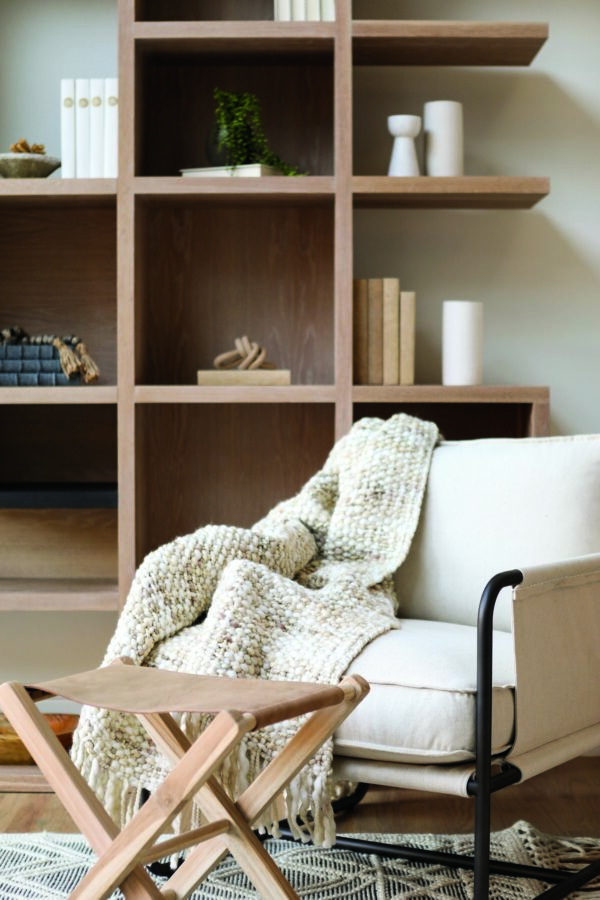 The most beautiful visual moments in your home will be created with contrast, just as some of the most beautiful parts of your life will be shaped by change and emotionally layered experiences.
Look at one room or one season of life closely, and you'll see the truth in this. There is nothing matchy-matchy about real life, and there shouldn't be anything matchy-matchy about real beauty. To guide the creation of functional and fascinating spaces, try this winning formula: mix, texture, layer. The result is a home that invites you, your family, and your friends to engage with the environment and elements of each room.
A well-designed room is welcoming and functional. The rich tangible layers and engaging visual layers add depth and spark interest. When you find that sweet spot where function meets beauty in your space, you do more than just earn other people's praise—even though it feels really good when others enjoy your house. Your home becomes the place where you happily wind down with ease in the evening or spend the rare and precious lazy morning off.
With a little advance planning, you can create a room that welcomes and engages and even inspires you and others.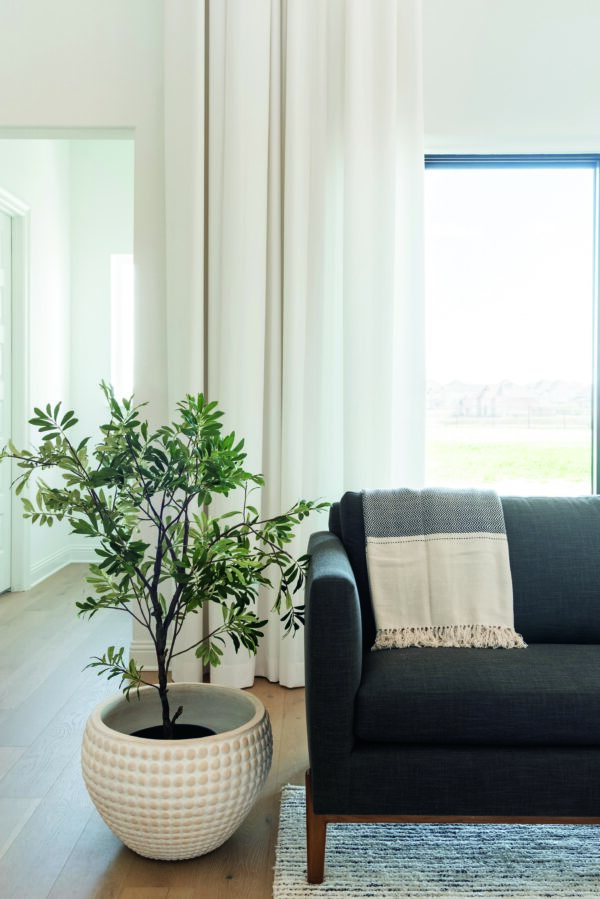 Consider Your Point of Entry
I like to position the sofa (the biggest, most obstructive piece in the room) to the left or the right of the entry point of the room. Why? I don't love walking into the back of a sofa. I like living rooms to be open and inviting.
Establish the Room's Focal Point
Do you want to capture a beautiful view? Do you need a comfortable place to see the TV? Do you have a fireplace that would make a nice focal point? Your choice determines where to place furniture and at what angles.
Know the Flow
Allow adequate space between furniture pieces for proper traffic flow. Think through how a room will be used. (Tip: Place your coffee table 16 to 18 inches from your sofa for comfortable flow and accessibility.)
Let Furniture Size Guide You to a Cohesive Layout
A large sofa should not be shoved in a corner, but given prominence. Smaller seating options, like backless benches, poufs, stools, and ottomans can be placed in front of the fireplace or a coffee table without blocking the view. When choosing a sectional, the chaise portion should not extend more than halfway across the room.
Tip: For small-scale furniture, visit antique shops. Historically, rooms and homes were not as big as they are today, so vintage furniture tends to be smaller.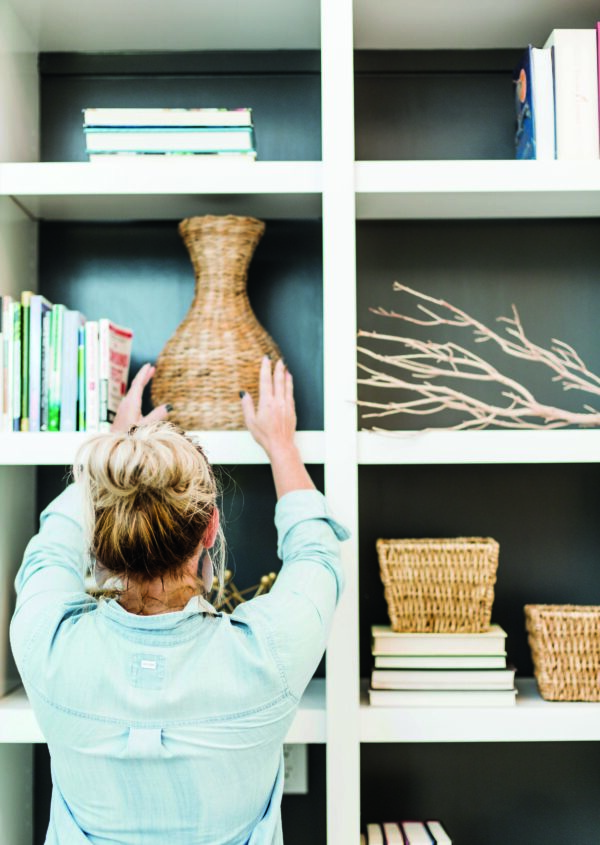 Balance the Arrangement
Distribute larger pieces of furniture rather than clustering them in one area. Then balance with visually lighter pieces. For example, if you have two massive armchairs, consider a sofa with exposed legs to give the room a sense of visual lightness.
Arrange a Natural Conversation Area
Avoid pushing furniture against the walls; instead, pull furniture close enough to create easy conversation. In a very large space, consider creating multiple seating areas grouped so that guests are within 10 feet of each other. One of my favorite room layouts is two full size sofas facing each other, a backless bench on one end and two armchairs on the opposite. This is not ideal for viewing a TV… maybe that is why I like it so much!
Unify the Space With a Rug
Go big. If you can, ground your furniture with all four legs on the rug. The next-best scenario is to place the front legs of your furniture on your rug. Your room will benefit from the softness, texture, and layers the rug provides.
Add Texture to Create Balance and Harmony
A room is texturized with rugs, smooth wood finishes, fuzzy pillows, throw blankets, hewn wood beams, linen window treatments, sleek glass and metals, and hard and soft finishes.
Bring Life Into Your Space
Highlight a view of a garden or a majestic oak tree. Or bring greenery into your home. (I have lots of suggestions for you a bit later.) Don't have a green thumb? Consider a faux olive tree. Today's faux greenery is not the plastic fern of yesteryear.
Access the Power of Accessories
This may be the most blissful of all beautification endeavors. Accessories personalize your space and create the warm welcome to come in and stay awhile and the intriguing invitation to take in details that inform and delight.
Carefully curated books, objects from your travels, woven baskets, sculptural vases, vintage candle holders, pillows, mirrors, artwork, and artisan treasures bring the much-needed finishing touches to any home! Resist filling your room with stuff—invite pieces that are special to you or carry a story.
Excerpted with permission from "Beauty by Design," copyright 2021 by Ginger Curtis. Published by Harvest House Publishers, Eugene, Oregon. HarvestHousePublishers.com