Layla Ali-Ahmad, 31, grew up in Orange County, California. After college, she moved to Long Beach and began working at a civil engineering consulting firm. However, she didn't find her work fulfilling.
Her passion for food and interacting with people motivated her to build her own food and cocktail tour business, called Beach City Food Tours.
Along the way, though, she would have to fight a long battle with cancer.
Pursuing a Passion
After she left her consulting job, Ali-Ahmad began working for a wine distributor, going to restaurants to sell wine, and becoming more and more connected to the Long Beach food scene.
The concept for her business started to come together after she took a food tour during a trip to Edinburgh, Scotland, in 2015.
"That's kind of when I decided I wanted to see if I could start one in Long Beach," Ali-Ahmad told The Epoch Times. "I researched that night and there wasn't one, and that's when the idea for Beach City Food Tours came about."
But while she was getting her business plan together, she felt a lump in her left breast during a bike ride.
Fighting Cancer
At 26, Ali-Ahmad was diagnosed with Stage 3 breast cancer. Conventional wisdom had taught her that she didn't need to start getting mammograms until age 40.
"I was definitely shocked. I didn't think at 26 anything like that was going to happen to me," she said.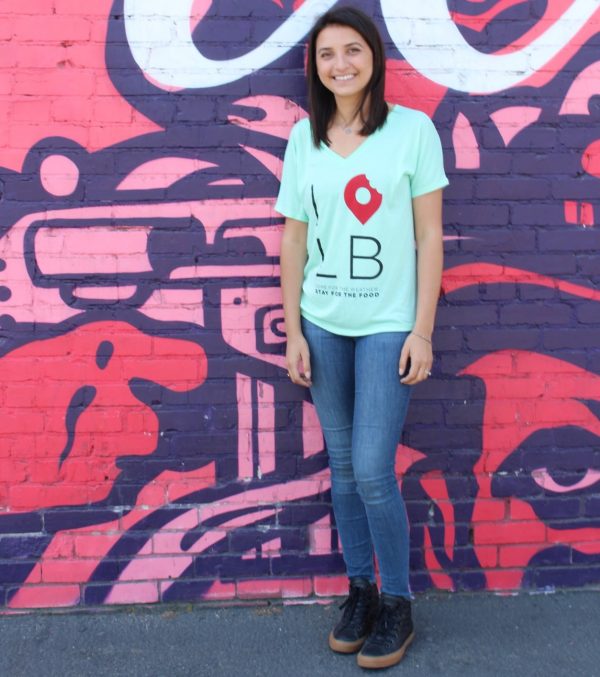 After her diagnosis in June 2013, she underwent a year of conventional treatment, which included chemotherapy, a bilateral mastectomy, reconstructive surgery, radiation, and hormone therapy. The doctors assured her she would survive, and she trusted them.
"I kind of kept my eye on the prize the whole time, and was like, 'Okay, if I can get through this year of treatment then everything will be normal, and I can go back to my normal life after that. Everything will be fine,'" Ali-Ahmad remembered thinking.
In February 2014, she was in remission. She started working as a wholesale representative for a coffee shop, and began guiding food tours on the weekends on her own.
Cancer Comes Back
However, two years later, Ali-Ahmad was diagnosed with Stage 4 bone cancer.
"The second time was a lot scarier, definitely," she recalled.
She underwent another year of conventional treatment, and her family became more involved. Meanwhile, she hired two women to help run her business while she sought out other treatment.
But the treatment started to fail; the number of cancer cells in her body had risen.
Ali-Ahmad found an alternative treatment in Vienna that wasn't approved in the United States. She underwent heat therapy and immunotherapy, and returned to the United States in remission again.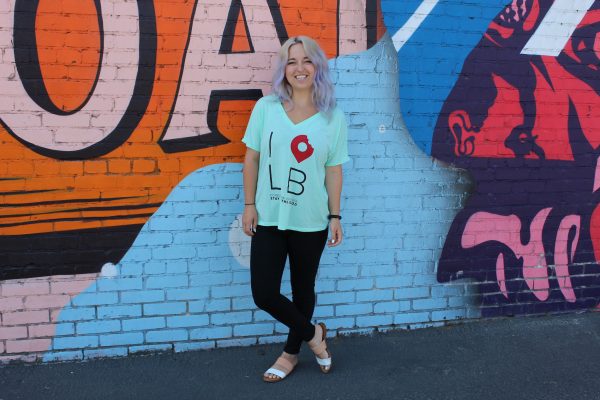 But she wouldn't be able to catch a break.
After returning from her trip to Vienna, she discovered that the cancer had spread to her liver. She had been told that she would be fine, because the cancer hadn't spread to a vital organ—and now she had to face the reality that it had.
"I felt like my time was starting to run out," she said.
She flew to Florida and underwent a combination of low-dose chemotherapy and pharmaceuticals, and then to Mexico to receive a direct injection of immunotherapy drugs into her liver. She continued to fly to Florida every few months for treatment to keep her cancer under control.
Eating Like a Local
Despite her continuing battle against cancer, Ali-Ahmad and her two employees continued to grow their business. In September 2016, the team began offering food tours Wednesday through Sunday, and a cocktail tour on Friday evenings.
Ali-Ahmad wanted to avoid tourist traps and design tours that exemplified the best of Long Beach's food and drink scene.
"I tried to think of restaurants that I felt like were doing cool things in the community, and places [where] I actually wanted to eat," she explained.
There are also historical and cultural stops along the way, between each restaurant.
"We wanted to bring [our patrons] back to the local community," Ali-Ahmad said.
The Downtown Long Beach walking tour features eight stops, starting at George's Greek Cafe, a Long Beach institution.
Patrons are served Saganaki, a fried cheese that is doused with brandy and lit on fire table-side, and finished with Kalamata olives and a squeeze of lemon.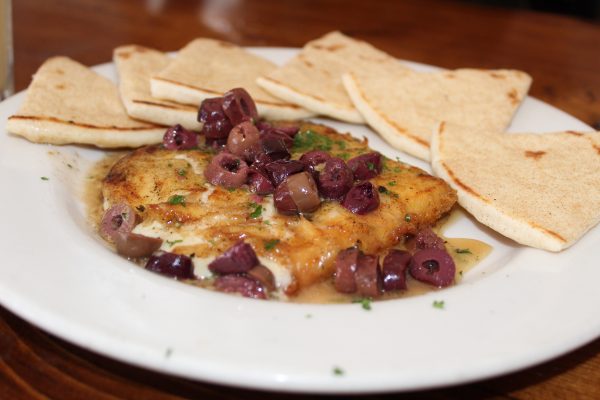 Naturally, no food tour would be complete without dessert. The tour ends at an artisan chocolate shop called Romeo Chocolates, where patrons can each enjoy one of their chocolate truffles.
Meanwhile, the East Village Craft Cocktail tour features four different bars, and gives tourists the opportunity to wet their beaks at some of Long Beach's best watering holes.
Stops include The Blind Donkey, where a scene from the movie "La La Land" was filmed. Tourists learn about the history of the old-fashioned cocktail, and can choose between enjoying an old-fashioned or a whiskey sour.
The end of the road is at a restaurant called Padres, where everyone gets a taco before heading upstairs to the mezcal bar to enjoy a seasonal tequila or mezcal margarita.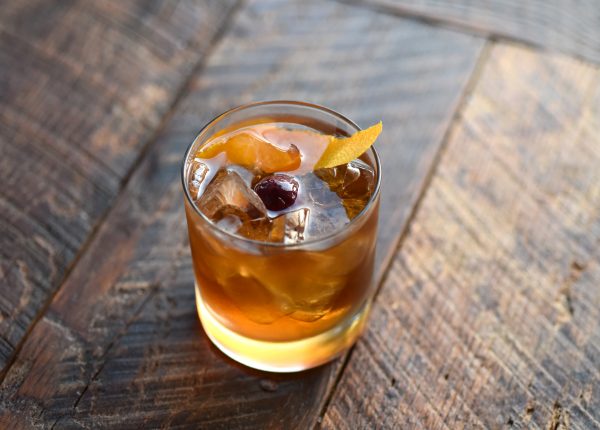 Serving the Community
Patrons have reacted well to the tours, Ali-Ahmad said, and many people have told her that it's the favorite food tour they've been on. The tours are intimate, with a 12-person limit for the food tour and an eight-person limit for the cocktail tour.
For Ali-Ahmad, her business is all about keeping people happy and showing them the best parts of her city.
Unfortunately, she learned in July that the cancer had returned to her liver and bones. Now, she's planning the next steps of her treatment and recovery.
"I try to stay positive because I know that that's half of the battle. I have too much to live for," she said.
As Ali-Ahmad continues to battle cancer, she struggles to keep herself from taking on too much work, and accepts that her business may not grow as fast as she and her colleagues would like. Meanwhile, she has relied on her dependable staff.
She said that her experience has made her a more grounded person. She doesn't sweat the small stuff, and holds onto her friends and family. Her support system of friends and family has helped her stay the course.
The Long Beach community has also rallied support for Ali-Ahmad, and held a fundraiser for her that raised $150,000.
"I want to live," Ali-Ahmad said. "I don't want to let them down, and I feel like have so much more I want to do. For me, giving up is honestly never on the table."