You really shouldn't be able to swim here. Set on barren shores in the northern reaches of the North Atlantic, the surrounding waters are nothing short of frigid, normally forbidding people from even dipping a toe into the cold sea. But still, there's a beach. And people paddling around in the water.
Pulling up my swimming trunks and drawing a deep breath, I wade in, forcing myself deeper, step by step, until I'm completely submerged.
While ocean temperatures off Reykjavik, even on a balmy June day, usually hover somewhere in the mid-40s Fahrenheit (dropping into the 30s during the winter), here at the Nautholsvik Geothermal Beach, you can take a dip all year round. With waters warmed by the clean runoff from a nearby natural energy plant, you can enjoy a fairly comfortable plunge in this man-made lagoon, with hot tubs and steam rooms awaiting you, once you're done with your sub-Arctic swim.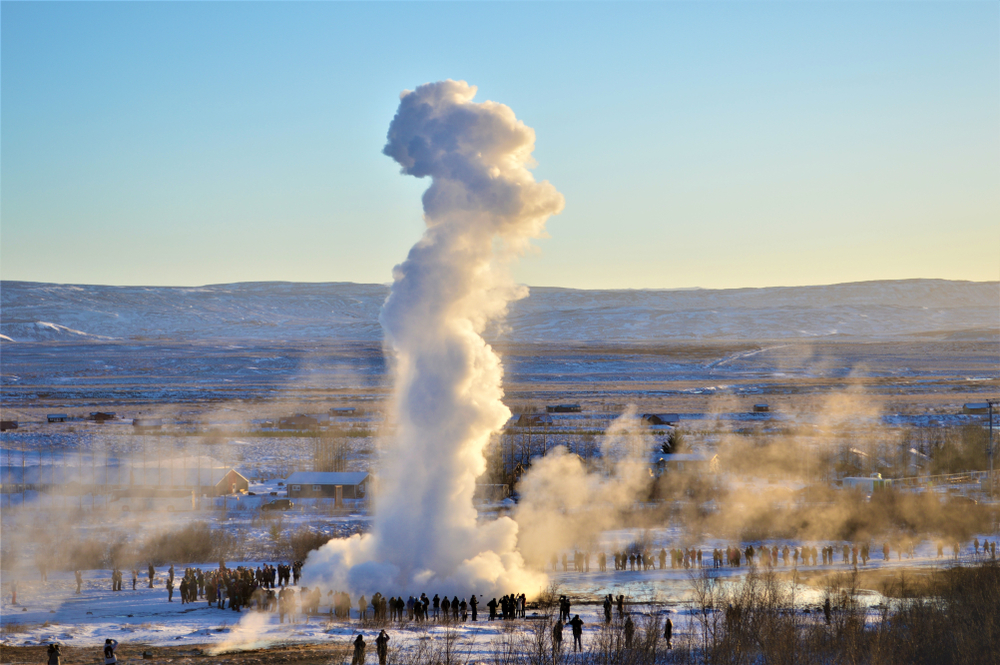 Iceland's wonders are manifold. Basking in the midnight sun, gushing with waterfalls, and covered with snow-capped peaks, this island's greatest attractions are volcanic. Just under the surface, everything seethes and steams. Home to some 200 volcanoes, Iceland offers countless hot springs and draws almost all of its power from renewable, geothermal energy. There are few better places in the world for a really good soak.
Which starts in Reykjavik. With a metro population of about 230,000, the national capital is home to about two-thirds of Icelanders. Surrounded by water on three sides and hemmed in by mountains to the west, the white steeple of Hallgrimskirkja soars above the skyline. Inspired in part by the country's glaciers, this Lutheran church is one of the tallest and most distinctive buildings in Iceland, and the spire doubles as an observation tower for some sweeping views.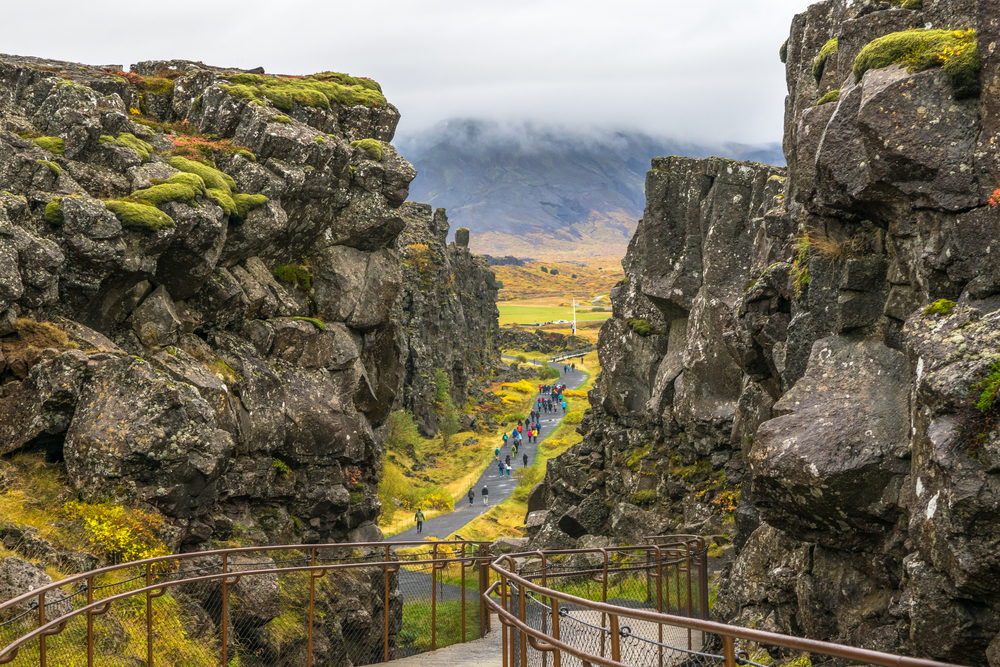 And in addition to Nautholsvik, the city is home to some 17 hot springs pools, all open to the public. These aren't tourist traps—locals frequent them, paying a nominal fee for entrance (some even offer annual passes). They often serve as social hubs for folks who live in the neighborhood, who gather here to have a soak and hang out.
The most historic is Sundhöllin, literally "swimming hall," one of the oldest in the country, an Art Deco building that feels like the nicest YMCA you've ever visited. It dates back to 1937, with indoor and outdoor pools, plus hot tubs. Or, for a little more fun, you can opt for Laugardslaug, the largest pool in the city. This big, modern complex includes steam baths and deck chairs for sunbathing, and even two waterslides. (Plus, a mini-golf course, if you're so inclined.)
And for a glimpse of how all the magic happens, head to Geysir. The original geyser—the whole category was named for it—is part of the Haukadalur Valley, a geothermal field about two hours outside the capital. (Together with the crashing waters of the Gullfoss waterfall and Thingvellir National Park, it forms one end of the famous, and well-touristed, Golden Triangle.)
While Geysir is big, propelling a stream of water more than 20 stories into the air, it's no Old Faithful; it erupts very infrequently and is currently inactive. Fortunately, there's nearby Strokkur, another geyser that delivers a show on a regular basis, every 5 to 10 minutes. The surrounding area in Haukadalur also bubbles and steams, with mud pots, springs, and fumaroles, which look like volcanoes in miniature.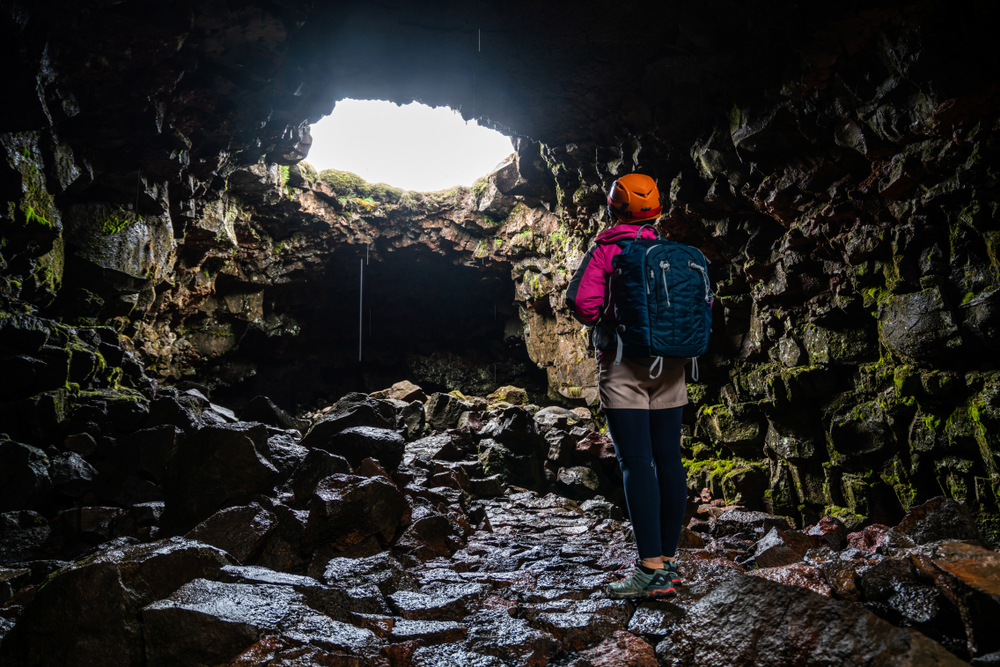 A number of natural features unique to Iceland make this all possible. The island straddles two major tectonic plates, Eurasian and North American, something that's actually visible on the surface at Thingvellir National Park (it's even closer to Reykjavik, only about 40 minutes to the northwest).
Here, the rift valley sinks by more than an inch every year. It's the only place on earth where you can see these plates pulling apart, visible on the surface in cracks and big cliffs. Because of this constant shifting, magma is brought close to the surface. Eighty percent of the country is covered in either glaciers or lava fields. Water, flowing from those glaciers, proceeds through porous volcanic rock, and is then super-heated, and manifested in many ways across the island.
You can experience this dramatic geology in other ways, too. A number of lava tubes run underground, and some are open for guided tours. After donning a hardhat, you'll descend into a natural tunnel formed by all that molten rock thousands of years ago (or more), while the guide describes its force, and why it took this particular course. Along the way, snap photos of stalactites and multi-colored rocks. Some guides will ask the whole group to shut off their flashlights, which ushers in a blackness so complete that you won't be able to see your hand right before your face.
But slipping into a pool warmed by the earth's crust remains the best, most immersive, and enjoyable way to experience Iceland's geothermal activity. While the capital and its environs can keep you busy for days, it's worth heading out to the hinterland. A number of routes provide rewarding journeys, but you'll never forget the Westfjords.
Driving north, and west from the capital, you'll soon feel very far from the city. A peninsula connected by a four-mile-wide isthmus, the Westfjords collectively form several fingers of land, seeming to reach out into the North Atlantic. It's a place vast and broad-shouldered, where you feel small and humble—a land of snow-capped mountains, massive, green valleys, beaches that seem a mile wide, plunging sea cliffs, and tiny fishing villages perched on the edge of the earth, long isolated and for centuries serviced only by boats. They maintain a remote, otherworldly feel.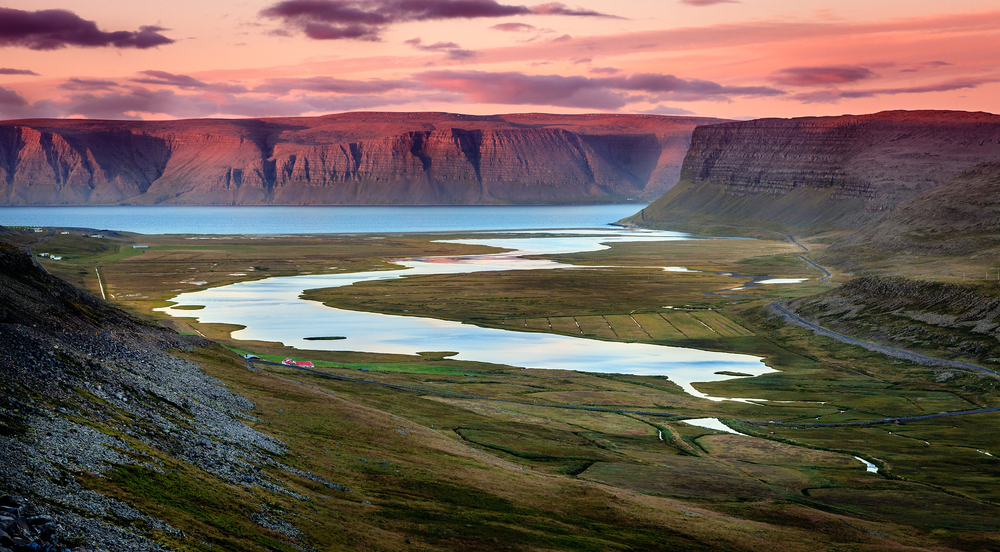 In this windswept place, you can find plenty of places to warm up. Many of the communities, including Ísafjörður, the largest town in the region (population: 3,000), maintain very serviceable municipal hot springs swimming pools—just stop and ask anyone you encounter in town, and they'll direct you to the local pool.
But you might want to seek out something a little more rugged. Tucked away just off the highway that traverses the southern edge of the region, Hellulaug is a rocky, natural pool. It's a place that'll feel like a discovery, tucked into the hillside, where you can relax and in the 100-degree water and look out on the waters of Vatnsfjörður, a fjord. Or the spring at Heydalur, right in the middle of the Westfjords, long-ago blessed by a 12th-century bishop and situated near a greenhouse where they harness geothermal forces to grow vegetables.
And, of course, the Blue Lagoon. By far Iceland's most famous attraction, this series of man-made pools is located in the south, near the country's international airport, often the last stop for travelers headed back. Traversed by walkways and surrounded by black rock and a sleek complex that includes a hotel, spa, and restaurants, you can get a massage right in the water, or stay the night.
Or just slather on a mask of silica, grab a beer at one of the swim-up bars, and float your way around this steamy place. All of that blue water will seem like just a geothermal dream by the time you board your plane for the flight back across the Atlantic.