Beauty in the arts comes from human emotion honestly expressed, a quality often found in the classics, says ballerina and Tony-nominated actress and dancer Ashley Tuttle. She asks us to reconsider the importance of traditional ballet.
Tuttle joined American Ballet Theatre at the invitation of Mikhail Baryshnikov when she was only 16 and then spent 17 years with the company, reaching the rank of principal dancer and appearing in roles such as Juliet in Sir Kenneth MacMillan's "Romeo and Juliet," Aurora in "The Sleeping Beauty," Odette/Odile in Kevin McKenzie's "Swan Lake," and the title role in "Giselle," among many others.
Now a dance teacher, Tuttle sees classical ballet, like all the classical arts, as trying to get at truthful expression.
Ballet is losing its beauty and honest expression.
Honesty on stage, she says, is the process of stripping off what is not essential: "The best way I can describe this would be the idea of wearing a heavy winter coat: You feel weighed down, heavy, covered, hidden. Something has been added to yourself. … When dance or a dancer is pure and honest, it is when they aren't wearing a coat. There are no extra actions or mannerisms—just the dance or dancer speaking for themselves."
A small example of "truth providing beauty," as she called it, is the "Four Little Swans" scene from "Swan Lake" Act 2.
Because the dance requires a uniform performance, the dancers' personal idiosyncrasies or mannerisms must be removed in order to reveal a very pure beauty.
Solid Training and Refinement
In ballet, that honest emotion is best served by solid technique, which requires years of training to develop.
The Vaganova method, still taught today, is a Russian system based on French romanticism and Italian athleticism, and requires that dancers pass a performance test at each level in order to proceed.
This rigorous training is not as ubiquitous as it once was. The work ethic is not what it once was either, due to changes in both ballet and in the wider culture, Tuttle thinks.
In the past, "people became famous for being brilliant at what they did. Now with many well- known people, like the Kardashians, it's whoever has the better publicist," she said.
Similarly, some dancers today lack devotion to the art and are not as apt to give of themselves as selflessly as they once did.
For example, a traditional element of ballet is the corps de ballet, basically a chorus that acts as a synchronized backdrop for the soloists. These dancers do a lot of posing—especially the men, who often frame the action center stage.
Today the corps de ballet is seen as more or less a stepping stone to stardom. Tuttle understands that dancers want to dance rather than stand and pose, and that men want to grow as dancers. Yet, having danced in the corps for five years, she has the utmost respect for that part of the whole. It's not just scenery, "it enhances the beautiful picture being created," she said. She believes some dancers want to skip this step or see it merely as a means to an end. But a "beautiful, well-rehearsed corps de ballet is a star as well." It's an integral aspect of the whole.
For Tuttle, irrespective of the role that dancers play, unless they do their best, they are not respectful of the art.
Another aspect of change that is slowly undermining traditional ballet is the loss of refinement.
Crucial aspects of ballet training are receiving less attention now. Épaulment is a classical ballet term (meaning "shouldering") that describes the placement of a dancer's shoulders in relation to the lower half of the body, as well as head placement, Tuttle explained.
Épaulment has helped define classical ballet, giving the dancers a very polished, finished look. "To remove it is like a birthday cake without the candles," she said.
In place of refinement is the increasing athleticism of ballet. The overall standard for dancers' technique has improved immensely. Where a dancer would once do a single turn on pointe, now she might be required to do 10.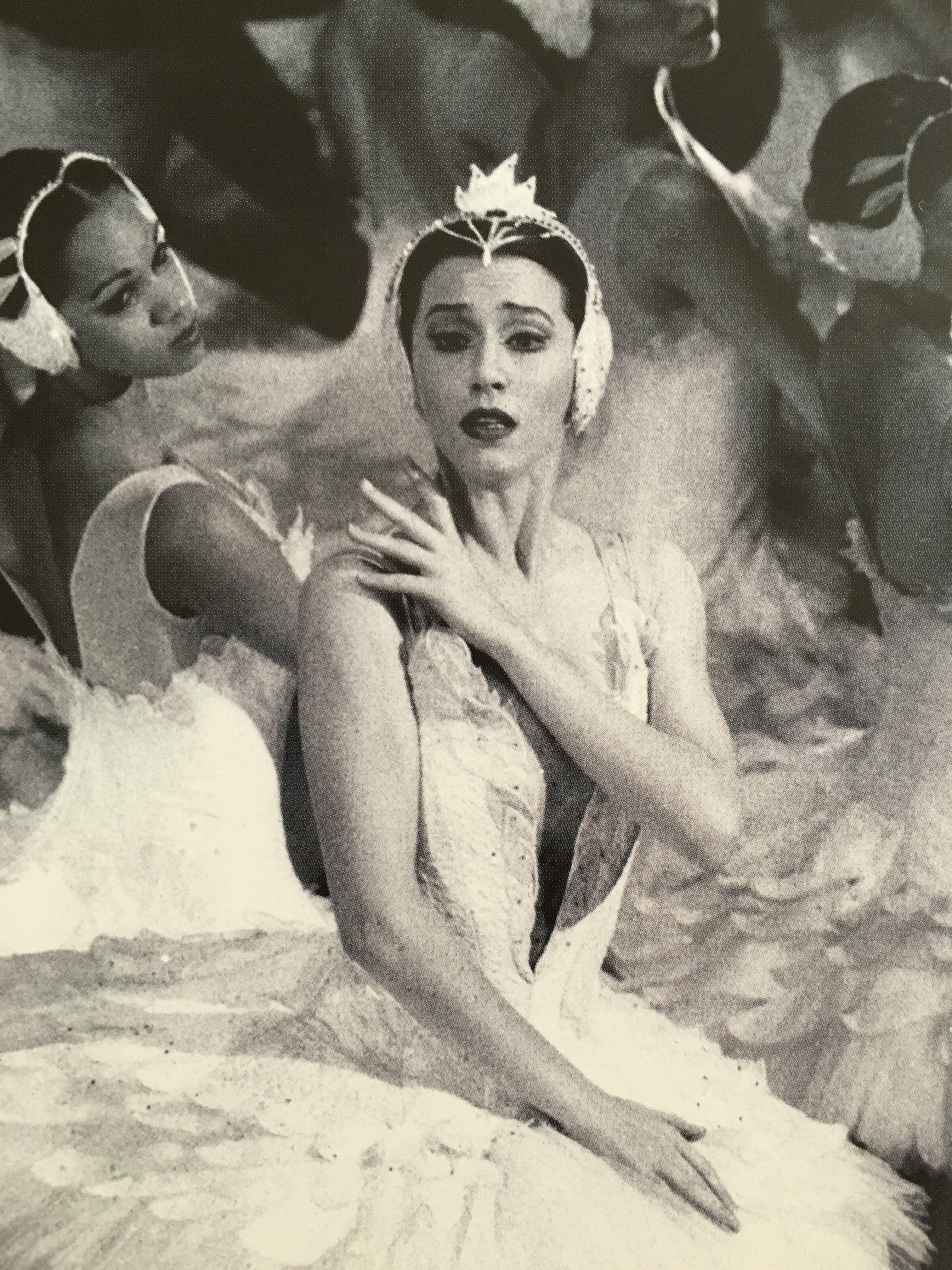 Responsible for the increased athleticism, perhaps, is that performing arts schools worldwide hold competitions to award scholarships. Obviously, awarding dance students scholarships is commendable and even necessary. The chance for dancers to see other dancers perform is priceless, and the dancers who fearlessly display technical prowess are admirable.
But since the technical aspects of ballet are more easily judged than the subjective, artistic ones, those competing try to outdo one another technically. As a result, ballet has increasingly stressed showmanship over artistry and refinement.
Tuttle fears ballet is losing its beauty and the honest expression of what is essential.
The Old Ballets
In addition to changes in technique, the old ballets are performed less frequently today. Tuttle says that many young people would rather perform "new and edgy" works rather than works they consider old fashioned.
But traditional works should not be summarily ignored. Ballets such as "Giselle," originally choreographed in 1841, can still have thematic relevance. This work, for instance, honors the power of love.
Giselle is a peasant girl, who, unaware of a nobleman's status, falls in love with him and dies of a broken heart when she learns he is betrothed to another. In Act 2, a group of malevolent female spirits, out of vengeance for men betraying them, force men to dance to their deaths. They target Giselle's beloved for death, but in the end her great love overpowers their hatred and frees him.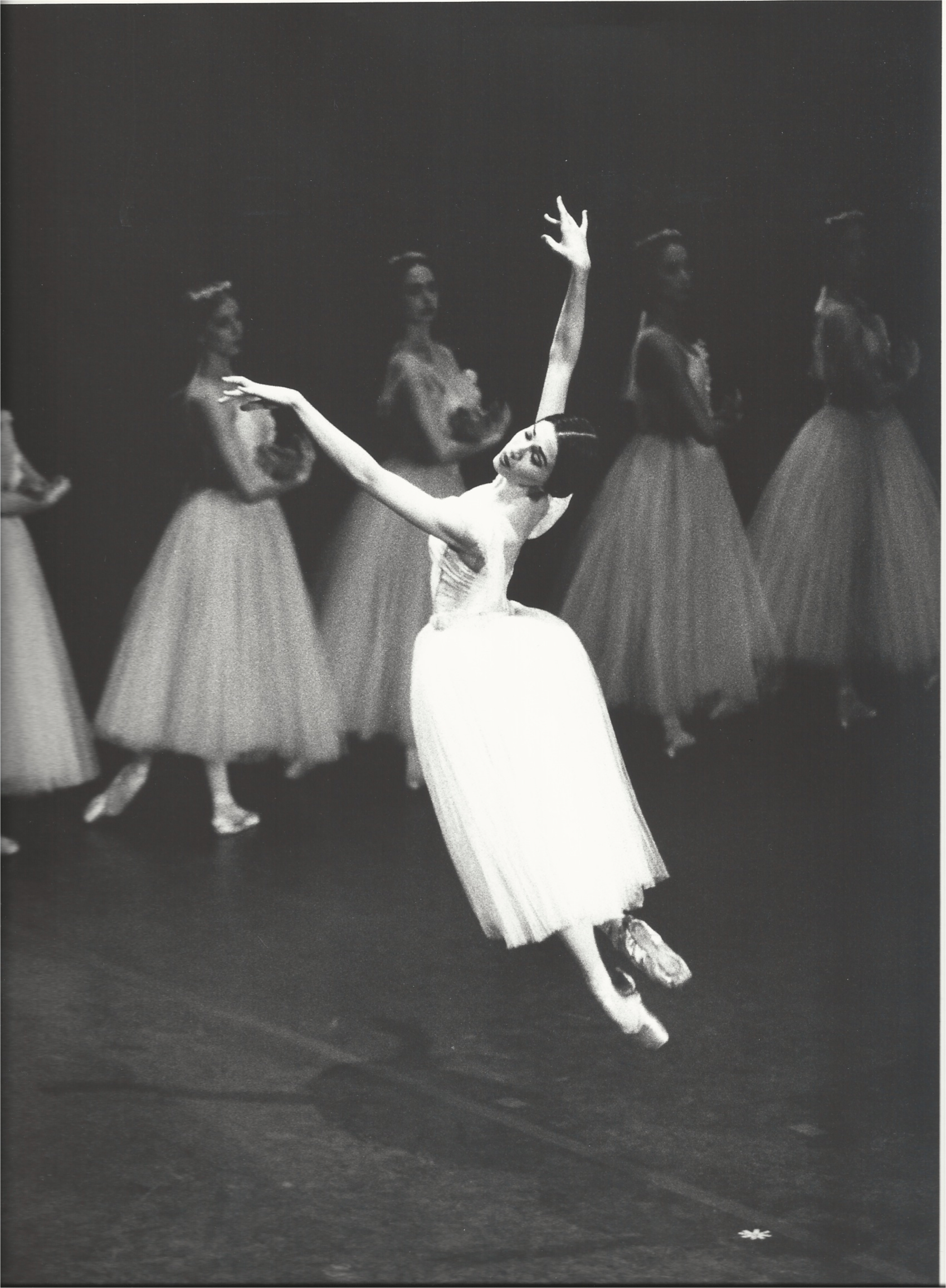 Giselle is one of Tuttle's favorite roles because the character embodies grace and honesty.
"The honesty of the character is wonderful to play. But to show this, one must be willing to be exposed emotionally. The choreography and steps are very clean and straightforward; I think that helps show who she is. The musicality of the ballet is very natural, and you don't find yourself struggling in any counter/juxtaposition situation with the music and dance."
The heart of the play is its famous mad scene—the moment when Giselle discovers she has been betrayed.
These old ballets provide a glimpse into what is essentially human.
"It takes bravery to do this wholeheartedly," Tuttle explained. "You can't be self-conscious or it looks like something phony. To be truthful in this moment on stage can show the beauty of the human condition.
"We are all vulnerable. To be a part of this or observe this in the ballet is very moving. It's not always 'pretty,' but still beautiful.
"I felt so honored to dance this role and it helped me learn to not hide behind myself. I'm naturally very shy, but to expose yourself on stage helped me be more open in my real life. … The beauty of art helps us become more beautiful people."
These old ballets provide a glimpse into what is essentially human. If art comes from the right intention, expresses a truth with clarity and love, it should be embraced rather than forsaken.
In our series "The Classics: Looking Back, Looking Forward," practitioners involved in the classical arts tell why they think the texts, forms, and methods of the classics are worth keeping and why they continue to look to the past for that which inspires and speaks to us. For the full series, see ept.ms/LookingAtClassics