Austrian Aristocrat Sees 'the True Chinese Tradition' in Shen Yun
May 11, 2014 8:17 pm Last Updated: May 12, 2014 8:20 pm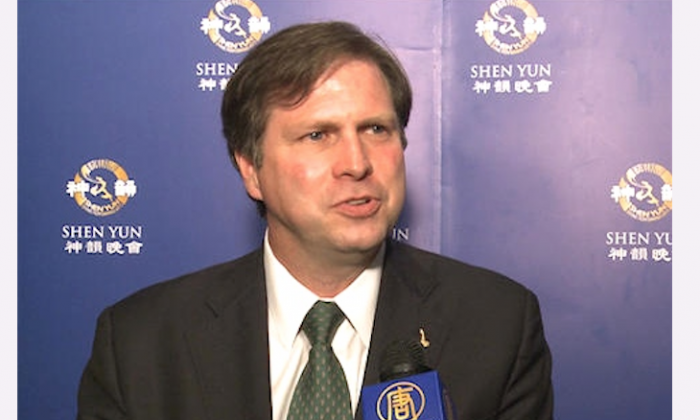 VIENNA—Well-known aristocrats Mr. Sandor, Graf von Habsburg Lothringen, and his wife, Ms. Hera Margarethe Habsburg Lothringen, attended the New York-based Shen Yun Performing Arts' opening performance at the Wiener Stadthalle on Saturday, May 10. This venue opened in the late 1950s, seats up to 16,000 people, and is known for hosting many famous performances and top artists.
"It was a wonderful and fantastic experience," said Graf von Habsburg.
"It was fascinating," his wife said.
Graf von Habsburg said, "It is difficult to limit one to just something specific. First, the show is very impressive. Secondly, it is most interesting that the artists radiate confidence because they give their best joyfully. The artists are very consistent in their performance, and one can be assured that they are of the highest professionalism."
Ms. Habsburg Lothringen couldn't agree more and added that "one feels that the artists present the audience with a strong message, a message that calls for peace."
For her husband, it was that "the artists have a goal, and when one performs as these young people have done, it is possible that one achieves anything." He saw Shen Yun's mission as the artists bringing back "tradition, the true Chinese tradition."
According to the Shen Yun website, "For 5,000 years' divine culture flourished in the land of China. Humanity's treasure was nearly lost, but through breathtaking music and dance, Shen Yun is bringing back this glorious culture."
Graf von Habsburg said the performance achieved "a smooth crossover between times." "The bridge between the old traditions and modern times is clearly delineated."
Impressed with what he had seen, he said would tell his good friends, "I think Shen Yun is a show that one has to experience and to see for oneself."
Reporting by NTD Television and Heide B. Malhotra
New York-based Shen Yun Performing Arts has four touring companies that perform simultaneously around the world. For more information, visit Shen Yun Performing Arts.
The Epoch Times considers Shen Yun Performing Arts the significant cultural event of our time. We have proudly covered audience reactions since Shen Yun's inception in 2006.