Mining billionaire Andrew Forrest has launched criminal proceedings against social media giant Facebook for breaching Australia's anti-money laundering laws, and for failing to deal with clickbait advertising for cryptocurrency.
Forrest has launched two simultaneous actions, one in the Magistrates Court of Western Australia and the other in the Superior Court of California, County of San Mateo.
It is alleged that Facebook was criminally reckless for not taking sufficient steps to stop criminals from using the social media platform to send scam advertisements to defraud Australians.
Such scam advertisements, which used the image of Forrest and other celebrities, have appeared on Facebook since March 2019.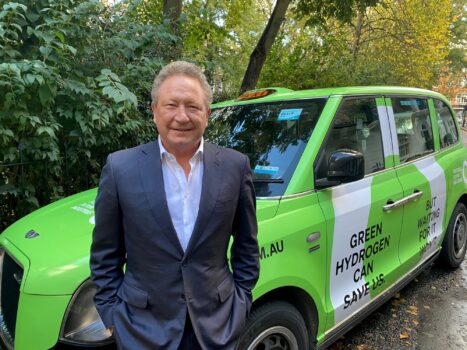 Forrest claims to have asked the tech giant on many occasions to prevent his image from being used in the scams, including an open letter to Facebook founder Mark Zuckerberg in November 2019.
"I'm doing this because I'm concerned about innocent Australians being scammed through clickbait advertising on social media. I'm committed to ensuring that social media operators don't allow their sites to be used by criminal syndicates," Forrest said in a statement to the media.
"This action is being taken on behalf of those everyday Australians—mums and dads, grans and grandads—who work all their lives to gather their savings and to ensure those savings aren't swindled away by scammers," he added.
"Social media is part of our lives, but it's in the public interest for more to be done to ensure fraud on social media platforms is eliminated or significantly reduced."
Facebook's parent company, Meta, responded by saying that the scam ads were banned on the platform.
"We take a multifaceted approach to stop these ads, we work not just to detect and reject the ads themselves but also block advertisers from our services and, in some cases, take court action to enforce our policies," according to a spokesperson.
"We're committed to keeping these people off our platform," he said in comments obtained by 9news.com.au.
Social media platforms in Australia have continued to face pressure to moderate content, including tackling online bullying and foreign interference via state-backed disinformation campaigns.
The wide-ranging Online Safety Act, which was passed in 2021 and came into effect on Jan. 23, granted new powers to the eSafety Commissioner Julie Inman Grant, allowing her to order social media platforms to take down content.
For example, after a removal notice is issued to a tech company, the platform must take down the reported post within 24 hours or risk a fine of up to 500 penalty units—up to $111,000 for individuals (US$79,400) and up to $555,000 for companies (US$392,000).