The Australian government has been urged to act quickly and create a body tasked with tackling foreign interference promulgated on social media ahead of the nation's 2022 federal election.
Large-scale coordinated disinformation campaigns led by the Russian government and the Chinese Communist Party (CCP) have pervaded platforms such as Facebook, Twitter, TikTok, and YouTube, many of whom have made efforts to cull swathes of illegitimate accounts.
But other forms of interference, such as social media influencers paid by Beijing to create content supporting the communist regime, have gone unchecked.
The recommendation forms one of several by a senate committee investigating the risks posed by social media-led foreign interference on Australia's democracy.
The committee also recommended the establishment of a clear pathway for social media platforms to report suspected foreign interference after video-sharing giant TikTok revealed there was currently no clear system to do so.
"Given the impending federal election, it is imperative that the government establish clear policies and procedures for social media platforms to refer potential foreign interference for consideration by the relevant government departments or entities," the report (pdf) stated.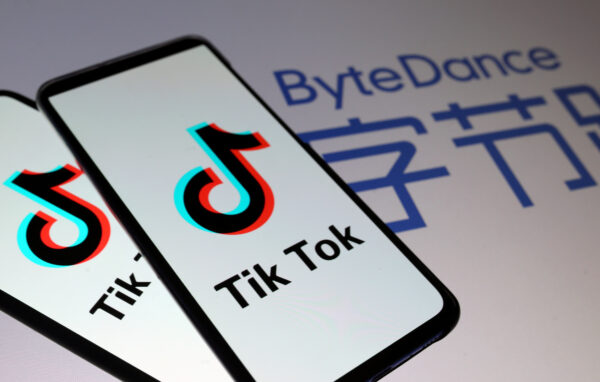 The report outlined that, though few documented instances of online political interference targeting Australia had been found, "it would be naive to imagine that Australian elections and public debates have not, and will not, be the subject of similar attempts."
And according to the Australian Strategic Policy Institute (ASPI), while Russia's reach of interference covers Europe and the Americas, Beijing has been the primary culprit in a series of covert moves seeking to influence policy and public opinion in Australia and other parts of the Indo-Pacific.
An ABC-Fairfax investigation in 2019 exposed political donations made to both major political parties in the federal government from individuals affiliated with the CCP—the amounts totalled in the millions of dollars.
CCP-linked actors had also hacked Australia's parliamentary computer network on at least two separate occasions in 2011 and 2019, granting the communist regime access to the contents of confidential emails for a number of parliamentarians.
But a submission (pdf) by ASPI senior analyst Jake Wallis said that the seeding of misinformation through social media had become a faster and more effective weapon in the soft power approach of foreign governments.
"Authoritarian states have identified influence operations as a cheap yet effective mechanism for influencing and weakening liberal democratic societies," Wallis said.
Beijing's Social Media Misinformation Mechanisms
Numerous reports have shed light on the Chinese regime's use of social media platforms to launch covert propaganda campaigns and sow disinformation through a number of means.
One such method included revelations that the CCP paid YouTube influencers money to parrot propaganda, as revealed by China expert and YouTube video producer Matthew Tye, also known online as "laowhy86."
Tye, who had lived in China for 10 years, explained in a video that he was approached to produce a video suggesting the CCP virus originated in the United States.
Tye said they were offered thousands of dollars to "spread COVID misinformation so that the Chinese government can have white people say, 'hey, COVID didn't come from China, so listen to me about this.'"
He said the purpose was to sway hundreds of thousands of people into believing the narrative of the CCP.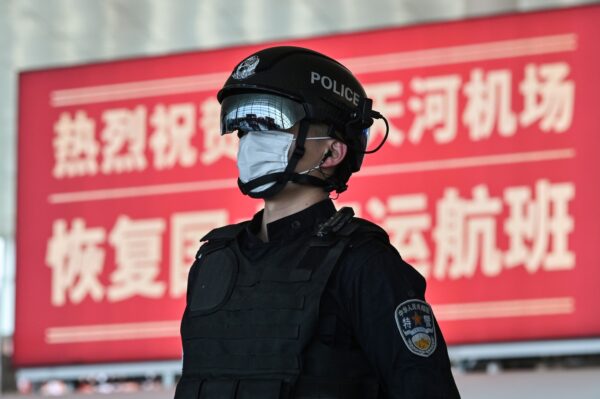 ASPI analyst Wallis also pointed out that CCP officials were able to sculpt public discourse due to the freedoms offered by social media platforms, despite the same not being afforded to its own citizens.
"China similarly is leaning into Western social media platforms in order to shape the information environment."
"It's ambassadors, embassies, state media but also state-owned enterprises exploit the affordances of Western social media platforms—Twitter in particular—to which the Chinese population does not have access as a result of direct censorship."
"This allows the Chinese Communist Party (CCP) to proactively shape the information environment in the West, whilst tightly controlling that of their own population."
However, beyond misinformation surrounding the origins of the CCP virus, ASPI also unveiled many of the same YouTube creators were involved in denying the genocide of Uyghurs in Xinjiang.
Other methods used by the CCP to bolster propaganda efforts include creating fake social media accounts to amplify misinformation by spreading the aforementioned material.
It also includes its army of paid online commenters posting pro-China messages across the internet, with some estimates of the number of posts reaching in the hundreds of millions each year, also known as the "wu mao"—a colloquialism translating to "50 cents" in reference to early rumours of individuals being paid 50 renminbi per post (US$0.17).