Australia is funnelling $80 million into gas projects in a bid to keep domestic prices down while supplies squeeze worldwide.
Following its invasion of Ukraine, Russia—the world's biggest natural gas exporter—has been sealed from international supply lines due to targeted sanctions aimed at key Russian exports.
Coupled with a gas shortfall in Australia which is expected for later this year, the federal government is rushing to bring new gas into the market, including $50.3 million (US37 million) for seven infrastructure projects across Australia's east coast and the Northern Territory, and a $32 million (US$24 million) loan to accelerate the Golden Beach project near Victoria.
Energy Minister Angus Taylor said Australia was determined to ensure lower costs for households and businesses, making Europe and the United Kingdom an example of the over-dependence on gas imports.
"Gas prices in the United Kingdom and Europe have increased by more than 300 per cent over the past 12 months," Taylor said, noting that around a third of all European and UK gas came from Russia alone.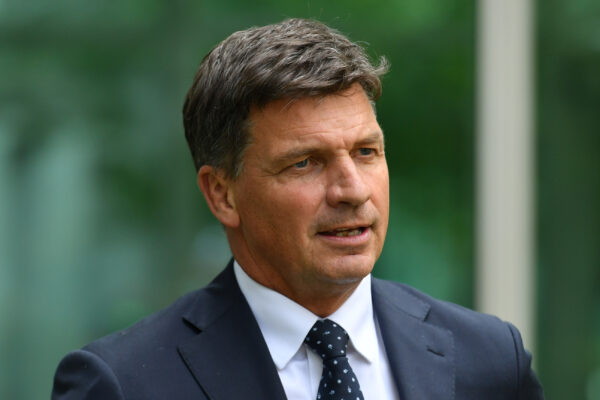 "Our prices have remained around 75 to 80 per cent below these international highs. We must continue to invest in gas to keep our price internationally competitive to support local business," he said.
The funding follows the government's announcement that it would begin approving exploration rights for new oil and gas drilling operations.
Resources Minister Keith Pitt had earlier criticised the Russian government, stating that Australia's contribution to global supplies would help alleviate Europe's woes.
"Ukraine is providing a frightening example of the dangers of relying on despots and autocrats for your energy supplies," Pitt said.
"The Australian Government is working with like-minded countries on how we can be part of the solution for Europe's energy crisis, and that includes ensuring the development of energy resources."
Corporations Capitalise on Gas Crunch
Australia's forecast gas shortfall and the push to unlock more production has been fueled by an unwillingness from gas corporations to sell domestically.
Australia is a net exporter of gas and maintains the title as one of the world's biggest suppliers of liquified natural gas (LNG).
But this has not translated to adequate supplies at home, with expensive overseas markets enticing gas companies to sell elsewhere.
In particular, November 2021 saw Australia's highest year on record for gas exports, with nearly AU$6.5 billion (US$4.8 billion) worth of LNG shipped abroad.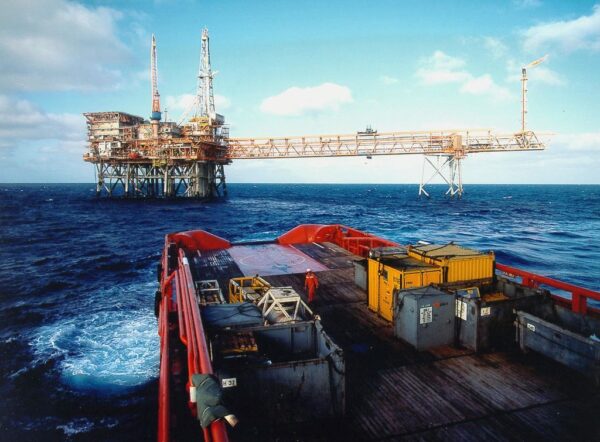 The Australian Consumer and Competition Commission (ACCC) has aired worries that the decision to maximise profit had undermined the availability of the resource for households and businesses.
"We're extremely concerned that LNG producers are currently forecasting to withdraw 27 PJ (petajoules) more gas than they expect to supply into the domestic market this year," ACCC Chair Rod Sims said.
That's enough gas to power half a million Australian homes a year.
As a result, Australia's gas outlook from 2022 onwards remains increasingly tight, with gas estimated to be redirected from Queensland to make up for shortages in New South Wales, Victoria, South Australia, and Tasmania.
Renewables Drive-Up Dependence on Gas
Europe's rapid uptake of renewable energy has also left the bloc heavily dependent on natural gas.
Gas-fired power has become attractive to nations seeking to reduce emissions because of its ability to fire up quickly, making it able to patch gaps in energy demand when wind and solar output is low.
As a result, gas' place in Europe's electricity mix has doubled over the last 25 years.
And months prior to the Russia-Ukraine conflict, Europe experienced another energy crisis after record low wind drove up demand for natural gas.
However, back in Australia, the use of gas has been criticised by environmental groups who have called for the removal of all fuels that produce carbon dioxide emissions.
Wary of outcries, the Australian government's gas project investment will also include funding towards feasibility studies to assess the potential for new carbon capture and storage (CCS) pipelines.
CCS—a process involving piping carbon dioxide emissions into naturally-formed underground reservoirs—is one of several technologies the federal government has focused on in a bid to reduce emissions.
"The Government has a clear stance on both natural gas and CCS—we will strongly back these sectors which are critical to both affordable and reliable energy for all Australians, as well as emissions reduction," Taylor said.
Although the technology has been backed by the Intergovernmental Panel on Climate Change and the International Energy Agency, it remains controversial amongst some climate groups who believe it facilitates the continued use of fossil fuels.