"Roscas! Roscas de a cinco y de a diez!" Brothers David and José Cáceres, owners of San Antonio's La Panadería bakery, grew up selling their mother's baked goods on the streets of Mexico City.
"Pastries! Pastries for five pesos and 10 pesos!" they would yell.
Doña Josefina owned a humble bakery called "Panadería La Purisima," which sat in the middle of a bustling farmers market. As young boys, David and José often helped their mother at the market.
"Since then, I remember those smells, those colors," José told The Epoch Times.
Little did they know they would ultimately continue her legacy of baking.
Mother, Baker, Teacher
When the Cáceres brothers were young, their mother would wake up at 4 a.m. every day and watch the sunrise on her way to the market. She would return briefly to cook them breakfast, and on days when they weren't in school, they would accompany her to the market to help sell her traditional, handcrafted bread.
Their mother used ingredients and techniques with thousands of years of history. She made traditional baked goods including bolillo, a crusty bread; telera, a simple roll; and pan dulce, a sweet pastry. She would often make ham and cheese tortas for the boys.
"That was one of the most beautiful meals I ever remember," David recalled.
She taught them how to bake, but more importantly, she instilled in them the passion required to be a baker.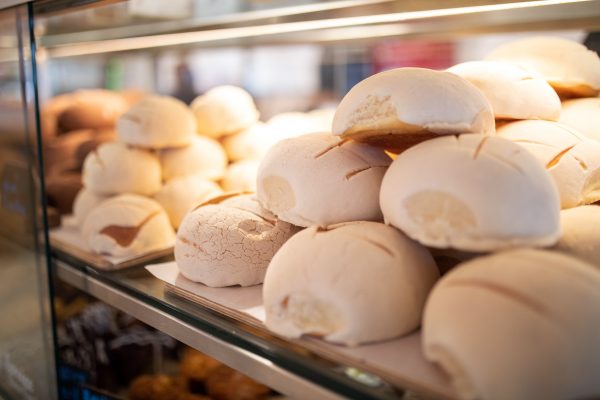 Baking is an arduous art form. It requires the discipline to wake up early, work on holidays, and maintain focus.
"A baker's life is not easy," David said. "But that effort and that work give you a profound satisfaction."
Innovation was also an important part of Doña Josefina's baking. In fact, she was one of the first bakers in Mexico to use convection ovens, imported from Italy. She started making baguettes for Mexico City's restaurants, and her humble bakery business grew.
After a few years, she was able to purchase a bakery closer to the center of the city. She substituted the existing brick oven with convection ovens, and in a matter of months, 40–50 restaurants were buying her bread.
Continuing the Legacy
The brothers took over Doña Josefina's bakery in 1994, before she passed away from cancer in 1999. By then, their family bakery had grown to an industrial-scale operation. They were making over a thousand deliveries a day and supplying hundreds of restaurants. In 2008, they developed a partnership with Starbucks.
They continued to work with Starbucks until 2012, when the brothers decided they wanted to pursue their dream of building their own brand.
David had moved to San Francisco to work under a mentor, and David and José both asked for his advice. They developed a plan to travel to different cities to understand the culture of each, and pick a home to launch their brand. After eight months, they decided to settle in San Antonio because of the city's affordability and large Hispanic population.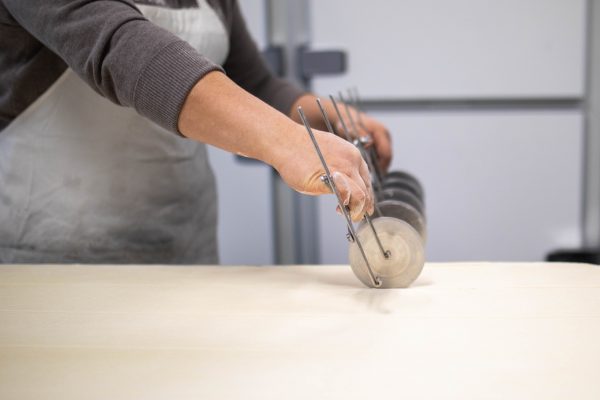 They moved to San Antonio in 2013 and began selling their baked goods at a local farmers market. They were selling bread in the streets, just as they had when they were young boys in Mexico City.
"It makes me almost cry to remember that," José said.
They connected with the community, and patrons responded well to their products. They sold pan dulce, conchas, pan de muerto, and other baked goods. In one instance, a young Hispanic woman began to cry because she hadn't had pan de muerto since she was a child.
After much success at the farmers market, they opened La Panadería, their first brick-and-mortar bakery, in 2014. By 2017, they had opened their second location, also in San Antonio.
Growing up in Mexico City, a multicultural city with both high-quality street food and fine dining restaurants, the Cáceres brothers realized there was a lot of heritage and traditional food—but also room for creativity.
At La Panadería, in addition to their Mexican heritage, the brothers have also drawn from French, German, Italian, and American baking techniques and influences. Their recipes are based on their mother's, but adjusted from their travels and David's experience in culinary school.
In one instance, they wanted to bake almond croissants but didn't have the rum that their recipe called for in the cream filling. However, David had a bottle of 1800 Reposado tequila in the trunk of his car, and thus, the tequila almond croissant was born. Now, it's their top-seller.
Another creation is the tres leches croissant, a combination of tres leches cake and the traditional French pastry.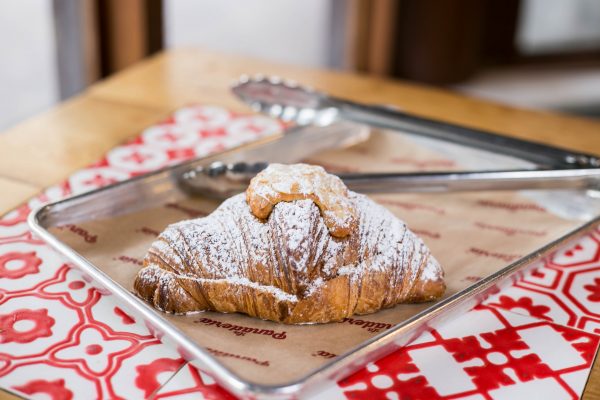 While they continue to innovate and evolve, however, the brothers have never forgotten their Mexican roots. They make a variety of traditional breads, including savory birote and telera, using dough made with a 48-hour fermentation process. Their sweet items include conchas and pan de muerto, alongside bear claws and chocolate croissants.
"I think when we realized that we were Mexican bakers, and what our origin was, then we [started] understanding what our life was about," José said.