Ask Mario and Alessandra De Benedetti about flowers, and they'll talk enthusiastically, and at length, about everything from their flavors to their medicinal properties.
The bubbly Italian couple is behind the newly opened Il Fiorista, which means "the florist," in Manhattan's NoMad district. The space is part restaurant, part floral boutique, and part education center—all dedicated to flowers, in their many forms.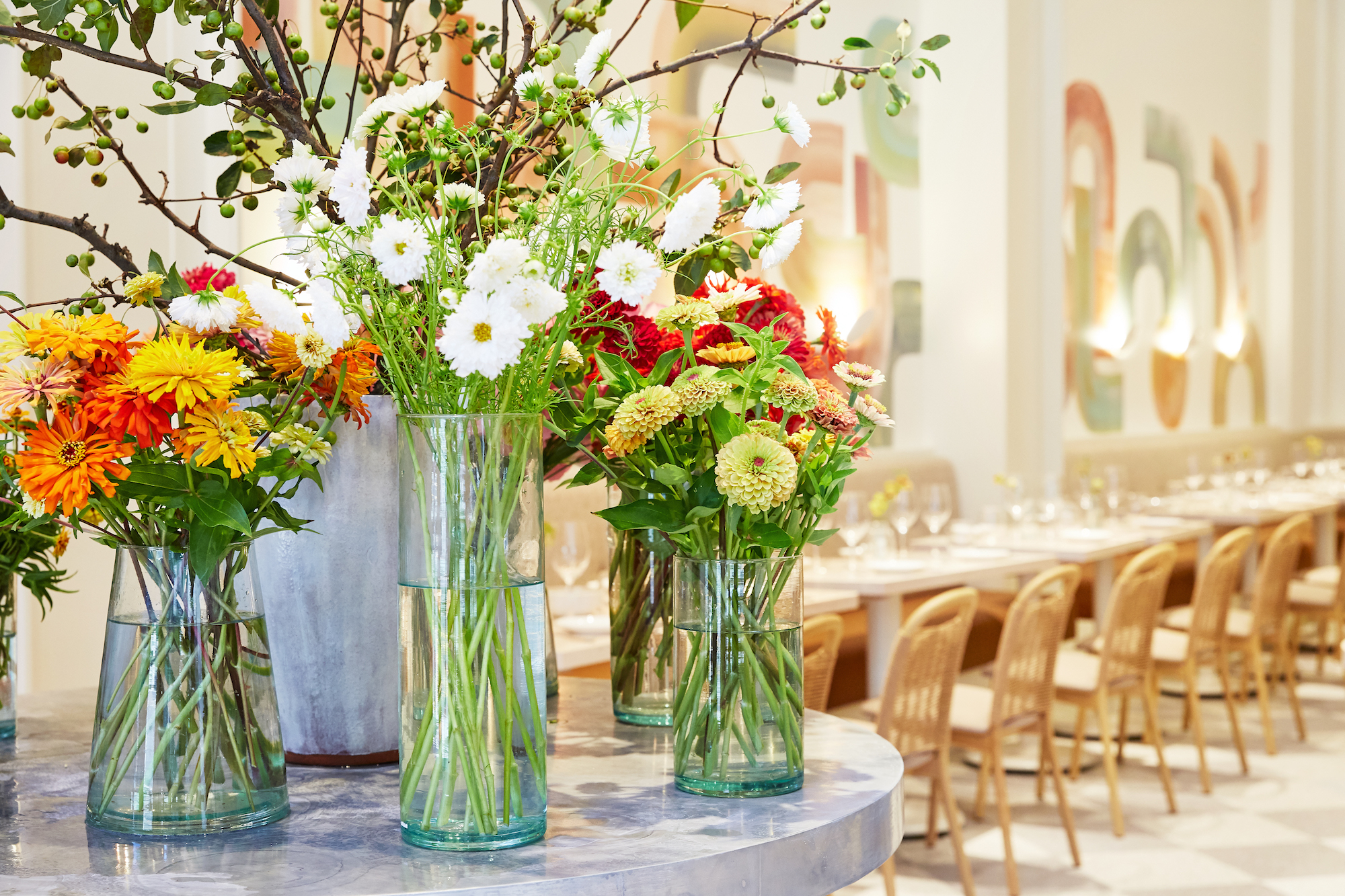 Mario, 54, and Alessandra, 49, met on a warm July evening in Milan 16 years ago. Mario's cousin was a school friend of Alessandra's, and introduced the two. Mario arrived at Alessandra's home with flowers, and the two began dating almost immediately.
Alessandra was a law professor, and Mario worked in private equity. Although neither of them had a culinary background, they had always dreamed of opening their own restaurant. Though they enjoyed living in Italy, they wanted to move to an energetic city where they could realize their dream; New York was the place to be for them.
Despite the challenges of having to relocate their family and move across the Atlantic, Mario and Alessandra were adamant about pursuing their dream. They arrived in New York City two years ago.
"I think on my side, [there was] no regret at all. No hesitation," Alessandra said.
Beyond Beauty
The couple's dream ultimately culminated in Il Fiorista, which opened this September.
Initially, they were drawn to flowers purely for the aesthetic aspect.
For Alessandra, nostalgia also played a role: Her grandmother, an important figure in her life, had a terrazza where she would nurture a variety of plants and flowers. Alessandra would visit her often, and the two would eat on the terrazza while her grandmother would speak about the different flowers she was cultivating. Alessandra's favorite flower is the sunflower.
But as she and Mario learned more and more about flowers, their research piqued a deeper curiosity that turned into a passion.
At Il Fiorista, they wanted to incorporate flowers into their dishes in a way that highlighted their potential to be used as more than a pretty garnish. They wanted to also take advantage of their unique flavors, which can be salty or sweet, as well as the many health benefits that different flowers have.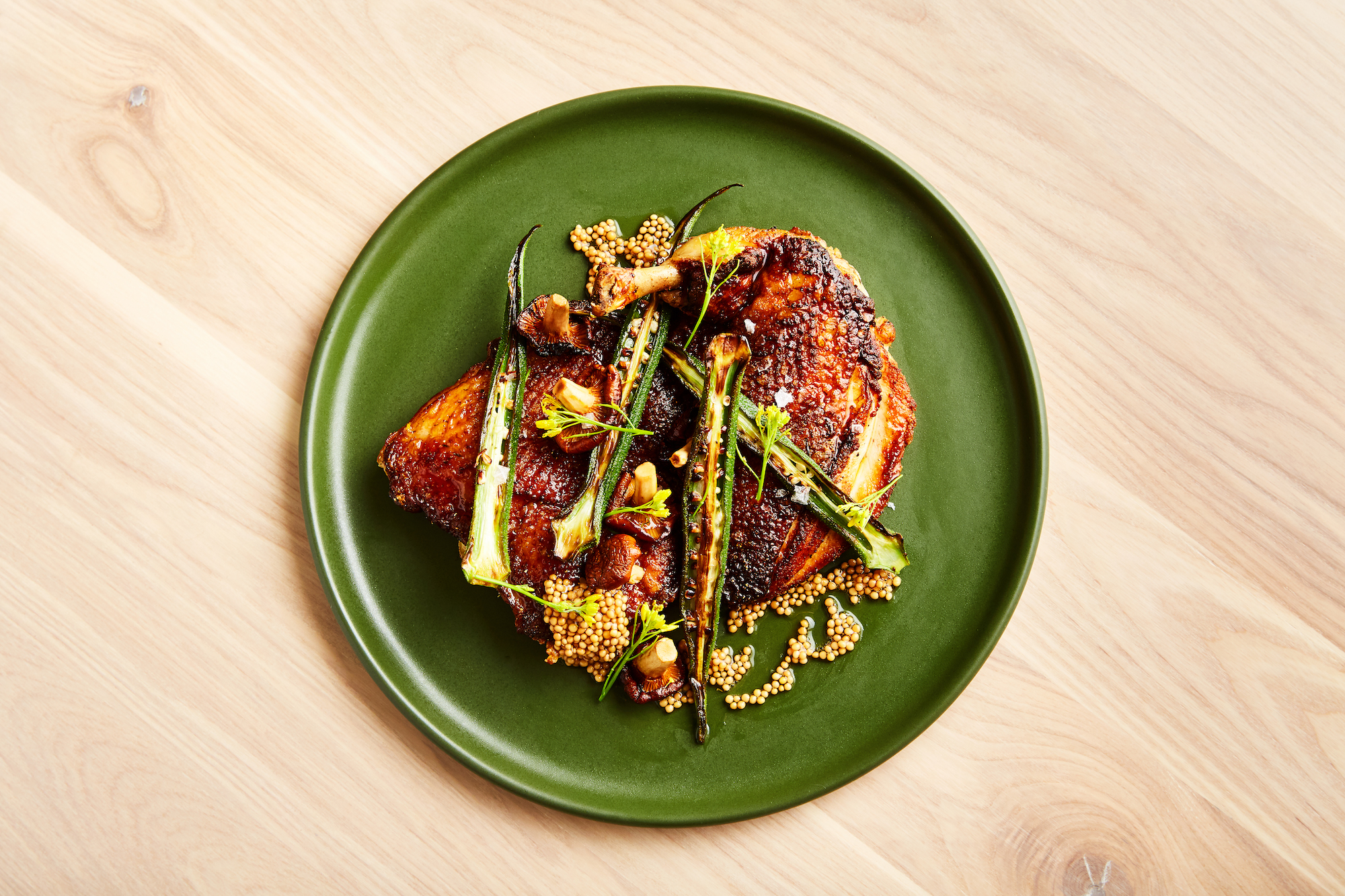 Alessandra, who has a background in academia, performed an exhaustive amount of research about the health properties of flowers. She found, for instance, that chamomile has been shown to help treat hypertension, hypoglycemia, and fevers, while jasmine can help treat skin diseases, heal wounds, and even fight cancer.
"I think using flowers in a deep way permits us to understand better the flower," Alessandra said.
Flower Food
The De Benedettis worked with executive chef Garrison Price to develop the menu at Il Fiorista, trying different flowers every day and discussing the flavors and properties of each. After a slow, intensive process, they arrived at a selection of dishes and cocktails that use all parts of the flower, including the petals, stems, and seeds.
On the drinks menu, for instance, the Jitterbug Perfume features gin, hibiscus, rose hips, chamomile, basil, timur peppercorn, and pomegranate. While the restaurant is broadly Mediterranean-inspired, the Welcome to Paradise proves that the Italian influence is not lost: the cocktail stars Prosecco, along with cachaca verde, lavender, violet, lemon, and blackberry. The cachaca verde, a spirit made from sugar cane, adds a floral, grassy flavor to the drink.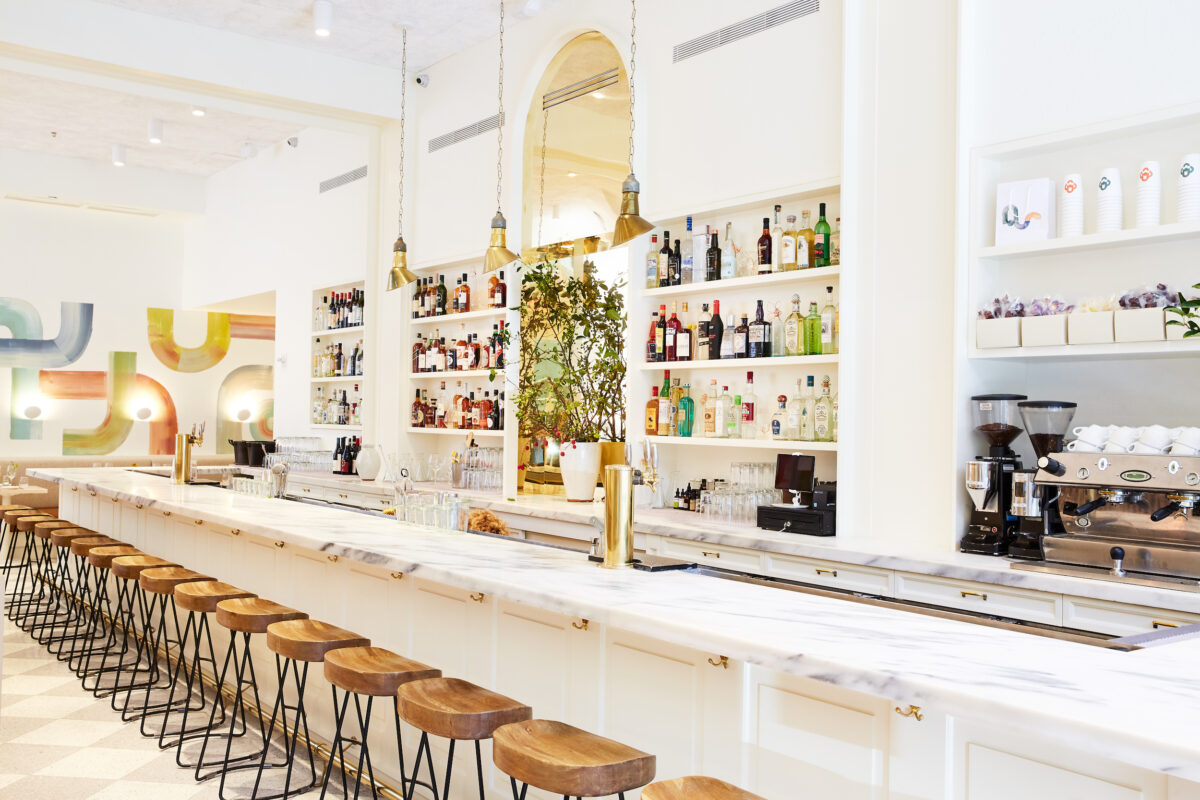 One of the most popular appetizers is the deconstructed corn tart, served with ricotta, husk cherries, basil seeds, and pieces of buckwheat crust. Another favorite is the Montauk fluke crudo, topped with shaved fennel, early harvest citrus, and fennel pollen. The citrus nicely balances the earthiness of the fennel, and the fluke is quite tender.
As far as entrees go, standouts include the gnocchi de patate, made with spinach, ricotta, and basil; and the Arctic char, served with grilled peaches, sprouted hazelnuts, and succulent leaves. A refreshing yellow tomato sauce plays well with the nutty hazelnuts, while the grilled peaches add a pleasant sweetness to the dish.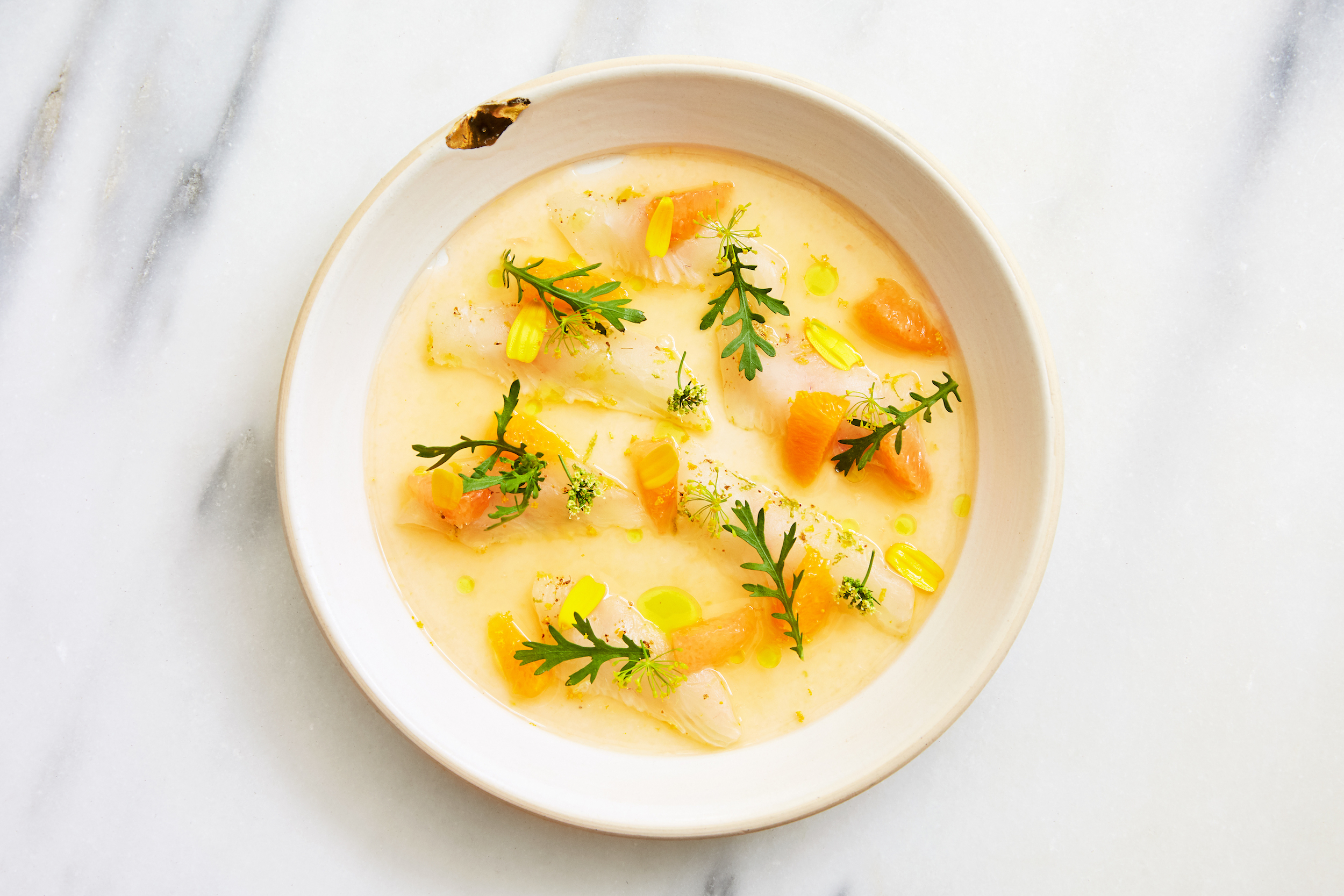 Growing Season
The flowers and ingredients on the menu will change with the seasons. The restaurant sources its flowers from a variety of local farms, and during the fall and winter, it will turn to flowers from local greenhouses and warmer southern states, along with dried and fermented flowers.
In addition to the dining space, Il Fiorista also offers a variety of floral salts for purchase, including smoked caper salt, rose petal salt, and nasturtium salt. The rose petal salt offers headache relief and can help soothe a sore throat, while the nasturtium salt is high in vitamin C and iron.
The education center, meanwhile, will eventually offer 18 different programs, on subjects from flower arranging to using edible flowers in food and drinks.
The De Benedettis also plan on starting their own farm, where they will grow their own flowers and vegetables and host more educational classes.
For this spirited couple, the restaurant is just the beginning.
Il Fiorista
17 W. 26th St. (between Sixth Avenue & Broadway), Manhattan
Open daily 5:30 p.m.–11 p.m.
IlFioristaNYC.com