Clinical trials have resumed in Britain for the CCP virus vaccine being developed by AstraZeneca and Oxford University, the company said on Saturday, following a suspension earlier in the week after a study subject fell ill.
A British regulator confirmed that it is safe to proceed with the late-stage trials of the vaccine, one of the most advanced in development, AstraZeneca said in a statement.
"The standard review process triggered a voluntary pause to vaccination across all global trials to allow review of safety data by independent committees and international regulators," AstraZeneca said.
"The UK committee has concluded its investigations and recommended to the Medicines Health Regulatory Authority (MHRA) that trials in the UK are safe to resume."
Trials of the experimental vaccine, one of the most advanced in development, were suspended after an illness in a study subject in Britain, casting doubts on an early rollout. AstraZeneca said in a Sept. 9 statement that the pause was to determine whether its vaccine was in any way linked to a "potentially unexplained" illness in one of the recipients.
"This is a routine action which has to happen whenever there is a potentially unexplained illness in one of the trials, while it is investigated, ensuring we maintain the integrity of the trials," the company said, adding that it could not disclose further medical information.
The health news site STAT reported that the pause was prompted by a potential side effect. Reuters reported that the patient involved in the study had been reportedly suffering from neurological symptoms associated with a rare spinal inflammatory disorder called transverse myelitis, although AstraZeneca said on Sept. 9 that there is "no final diagnosis" for the vaccine trial participant who fell sick.
"Reports claiming to be based on comments made earlier today by our CEO stating that we have confirmed that a participant in our clinical trial suffered from transverse myelitis are incorrect," the spokesperson said. "He stated that there is no final diagnosis and that there will not be one until more tests are carried out," a spokesperson for the company said in a statement Wednesday.
Pascal Soriot, AstraZeneca's chief executive officer, said in a separate Sept. 9 statement: "This temporary pause is living proof that we follow those principles while a single event at one of our trial sites is assessed by a committee of independent experts. We will be guided by this committee as to when the trials could restart, so that we can continue our work at the earliest opportunity to provide this vaccine broadly, equitably, and at no profit during this pandemic."
Meanwhile, Anthony Fauci, the head of the National Institute of Allergy and Infectious Diseases, spoke to a panel of doctors from Harvard Medical School on Thursday, in which he gave an update on efforts to fast-track a vaccine.
"Finally, vaccines, which we all feel is going to be the holy grail and, really, the intervention that is going to get us back to normal, which we all hope to do," he said, adding that trials have been harmonized across a number of dimensions, including U.S. federal government subsidization of development and involvement in the trial network, involving setting up a common data and safety monitoring board, among other factors.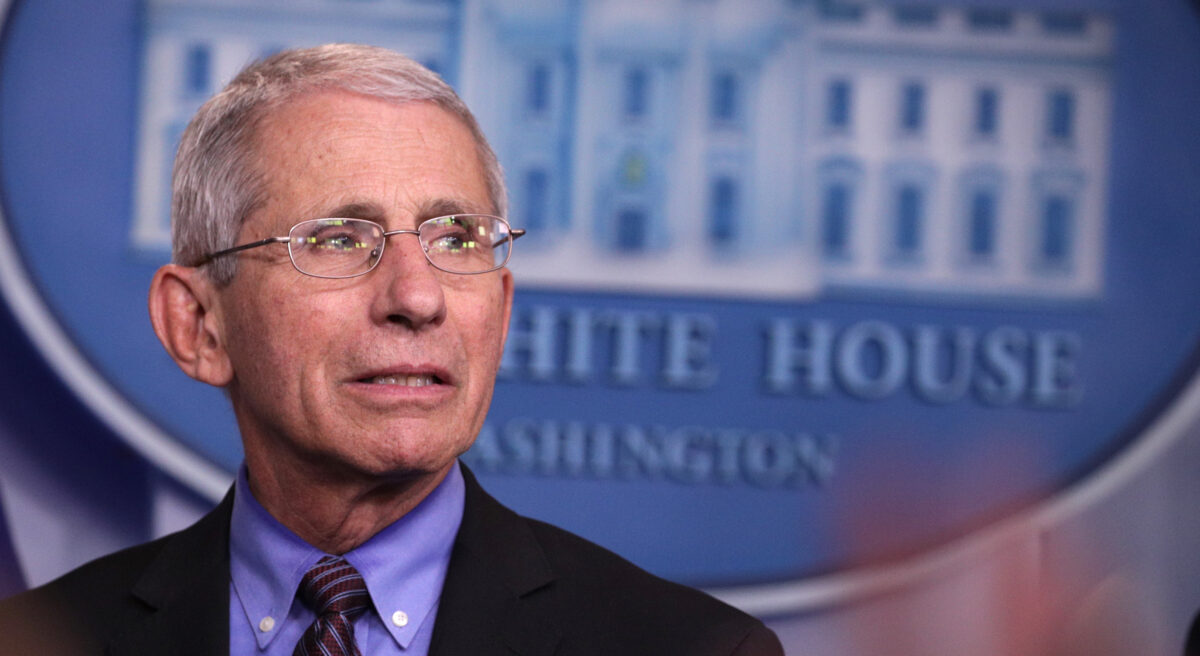 "And so far, so good," he said, noting that six or seven trials were under way across three different platforms—protein subunit, nucleic acid, and viral vector—with the latter being the one AstraZeneca is working on. Three of the trials are in phase 3, the final stage.
"We project that, by the end of this calendar year, let's say November-December, we will know whether we have a safe and effective vaccine—and I would say vaccines plural," Fauci said, adding that he is "cautiously optimistic" that this will be the case.
"With vaccines, you never say never and you never say always, there's nothing guaranteed, we'll just have to see, but these trials are progressing very well," he added.
He also said Americans should prepare to "hunker down" in the fight against COVID-19 as activities move indoors in the fall and winter and the risk of spread rises.
"I think that as we get into the fall and we do more indoor things, we are likely going to see upticks in COVID-19," Fauci said.
With wide-scale awareness and adoption of public health measures like social distancing and hygiene, he said there's hope that there won't be a "massive resurgence of COVID, because what I would like to see is keeping the lid on it, keeping the baseline down till we get a vaccine," which he expects will be available around the end of the year and "will be the thing that turns it around."
But until that inflection point is reached, Fauci said Americans need to "hunker down and get through this fall and winter because it's not going to be easy."
Fauci's remarks come as nearly 30 U.S. states are reporting downward trends in CCP virus infections and surges in a handful of them.
As of Saturday, more than 6.45 million people have been infected with the virus in the United States and at least 193,000 have died, according to a Johns Hopkins tally.