Realist painter Tatyana Kulida is simply doing what she loves: creating art from real life and teaching traditional classical art at her Anthesis Atelier in Wellington, on New Zealand's North Island.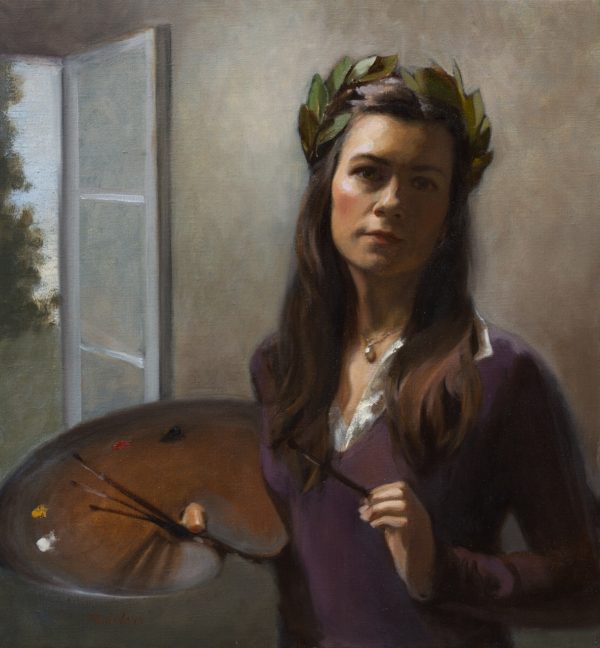 Kulida and her young family moved from Italy to New Zealand in 2015, when her second daughter, Flora, named after her beloved Florence, was just 3 months old. Before the move, both Kulida and her husband, Steffen Schubert, studied and then taught at The Florence Academy of Art. 
Kulida was awarded a scholarship from the Art Renewal Center in 2013, and the National Cowboy and Western Heritage Museum's John F. and Ann Lee Stacey Scholarship for the most promising realist student that same year. 
Her work can be found in private collections in the United States, the UK, Europe, and Australia, and in the permanent collections of the New Britain Museum of American Art in New Britain, Connecticut, and the Cameron Art Museum in Wilmington, North Carolina.

In her Wellington studio, Kulida is actively evolving her art practice. She explains by phone that each atelier has a certain style of art that informs the viewer as to where its students studied. For example, The Florence Academy of Art style is not as focused on rendering as other ateliers are, and the paintings have a dark background and strong anatomy. 
Kulida is consciously stepping out of The Florence Academy of Art mold. 
For instance, her body of work includes water gilding (traditional gilding), faux finishing (using paint to recreate marble, stone, and more), and decorative framing techniques.  Or she may create a still life based on nonclassical subject matter: New Zealand's exotic flora and fauna, such as some flax, paua shells, or a large piece of bull kelp that fills the canvas.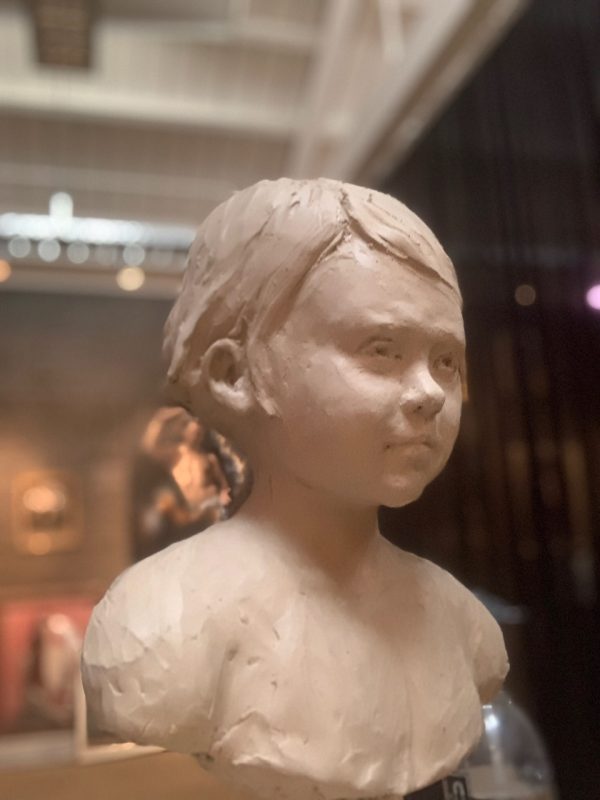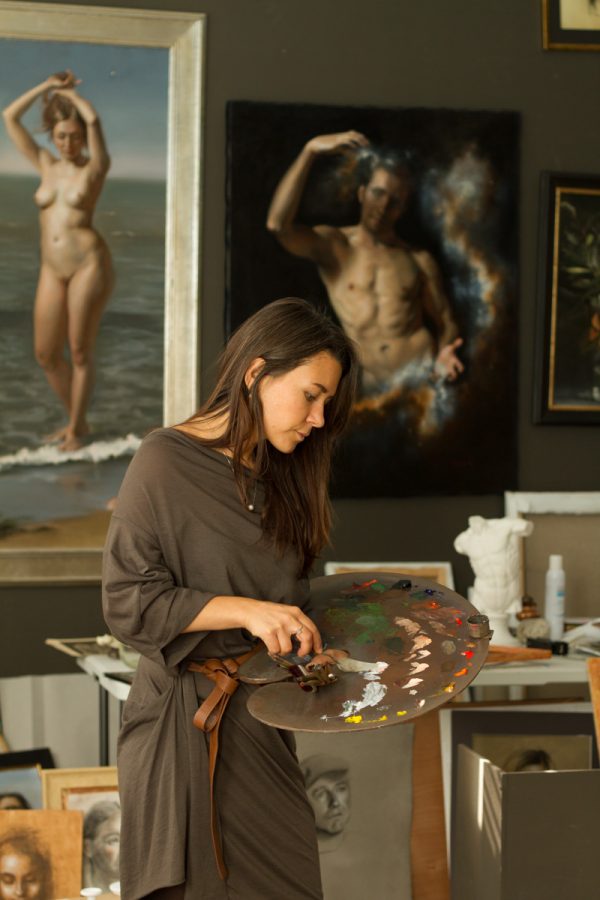 Here, she shares key moments in her life, including a little about her upbringing in Crimea, and how hard work, a classical arts education, and above all, an enduring love for art and beauty, has helped her and continues to shape her art.
The Epoch Times: You practiced classical music when you were younger. Can you tell us about that?
Tatyana Kulida: Classical music is a big part of a good Russian upbringing. Many students went to music school; it was something you enrolled in after school. 
You would have your main instrument, then choir, music theory, performance, and all sorts of subjects wrapped into an 8- to 10-year course. I did 10 years of that. I did pretty well. Because there are so many excellent music teachers, and the students play quite competitively, you have to not simply be very good but brilliant to stick to that profession.
So I chose something else. 
I ran a little high school newspaper, all in English, which we self-published. By then, my knowledge of English was sufficient to apply to a university abroad, and I received a full scholarship to the Emma Willard School in Troy, New York, which enabled me to go and explore the world at the age of 17.
The Epoch Times: Did you see any cultural similarities when you went to America from Crimea?
Ms. Kulida: No. They're actually quite different. In Crimea, we had very little in terms of belongings. It wasn't a culture where you go shopping because it's fun. I probably had three skirts in total, a pair of pants, four tops, and that was it. I didn't even have the mindset that I could possibly need or want more. 
When I arrived in America at the fancy boarding school, the young women were driving huge cars, and they were going shopping on the weekend. I could see that I was different, and I didn't have certain things, but it didn't bother me so much that I felt like I was not enough or not sufficient in any way. It was just kind of how it was. 
When my parents were raising me, they focused on me discovering and learning things, and that's where my focus was. 
I was just driven by pure curiosity. I guess I didn't have much of a fear of things going wrong, because when you're curious then the world is open.
The Epoch Times: Please tell us about your time in Florence as an artist at The Florence Academy of Art.
Ms. Kulida: That is my creative home, and that was the most favorite part of my life. 
I feel like my being used to living very simply and requiring very little came in very handy, because with just a bicycle and a simple knowledge of cooking, I could go to the market and make conversation.
We spent six years there. It was just a dream come true.
I had my young daughter with me, and things were really difficult financially; I funded part of the course on credit cards. 
I remember being in a studio at the academy and thinking how difficult it was for me to get there every day. I had a small child to wake up, get fed, get ready, and get to school, and then get myself in on time to the studio. It was complicated. But once I was in the studio, it was just pure bliss because all I had to do was what I loved. I just loved every day.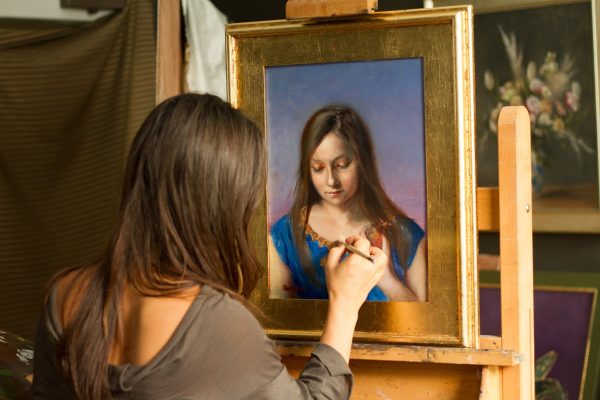 We go back to Florence every year with my older daughter, so she can keep up with her friendships, and so I can go and just immerse myself in the beauty. Because every corner you turn and everywhere you look, you have centuries worth of craftsmanship, and the people there have a passion for what they do, whether it's making shoes, or buildings, or ice cream. It's just all divine.
The Epoch Times: Please tell us about what you teach at your Anthesis Atelier in Wellington.
Ms. Kulida: The way I look at classical education is that this is the way to learn your grammar, your scales, and your technique before you can write your novel or your symphony, or whatever the case may be. 
When I went to music school, we did a lot of straight off practice, just hours of working out whatever it was: how to position your fingers, where to put your feet, stretching the muscles, and more. This is all very similar. Visual arts shouldn't be any different from any classical approach to any classical discipline.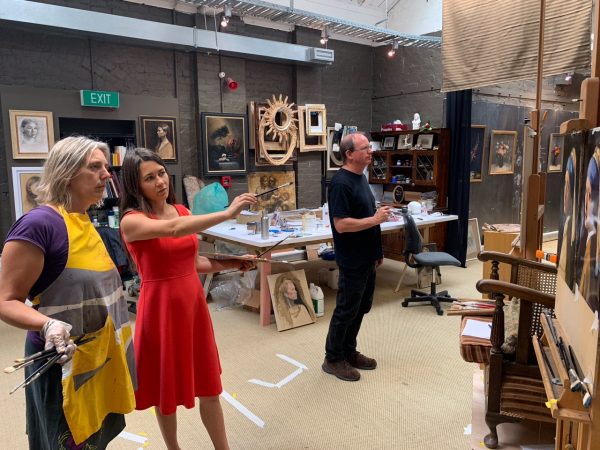 My foundation program is based on the Bargue copy. These are a series of drawings that French painter Charles Bargue developed from antique sculptures and 19th-century sculptures, in collaboration with his teacher, the French painter Jean-Léon Gérôme. The drawings illustrate certain things about visual information that we artists use in terms of how we communicate a three-dimensional form onto a two-dimensional surface. 
The student starts with small exercises in pencil and then goes on to larger ones. And we also explore different mediums, building up the muscles in the hands, developing precision of the eye, and also the memory, because when you're communicating shapes and putting these sorts of visual puzzles together, the memory is an important part of the training. 
Then we progress to drawing from plaster casts. Students set up plaster casts and observe how the shapes work in a live setup: what the shadow shapes are, and how the values communicate the particular movements of the form. 
The Epoch Times: One of the testimonials on your website says: "I learned more in two weeks than a whole year in art school." Why do you think that is?
Ms. Kulida: This is just my observation. This is not necessarily a criticism of art schools or whatever, because my 12-year-old is in the school system here in New Zealand. I see what she's doing in her art class.
My impression is that they are doing a type of survey of materials, mediums, or styles. 
So they would do something and say, "Let's do it in the style of New Zealand artist Colin McCahon." Or another time, they'd say, "Now we're going to use some mixed media and make a collage in the style of … ," whoever it may be.
The issue is that when you're trying different styles from various people, you never have the opportunity to become yourself. You become a "something," similar to how contemporary artists would say, "Oh, I'm an impressionist" or "I'm a …," whatever it is. 
Whereas for us to pick up a certain style now, it's a sort of mimicky. It's not sincere. It's not original. It's not your way that came out of you; it came out of copying.
At the atelier, we talk about harmony and how to see that, and to really make something beautiful, how it comes down to harmony. Straight copying and the mechanical copying method don't allow the artist to have an awareness of that harmonic sense.  
The Epoch Times: You've lived in a few different countries: Crimea, America, Italy, and now New Zealand. Who have you found is interested in classical painting?
Ms. Kulida: It's a little bit tricky, and it has to do with upbringing. 
A lot of people that do appreciate and like my work come from Europe, or have been educated in Europe, or have traveled extensively to Europe. 
New Zealand is obviously a young country; they're in the teenage rebellious stage, where they want to reject everything that came before. In a way, New Zealand art followed its European roots and the artists infused that European influence with the native landscape and Maori culture, but the artists now really want to create something of their own. 
Certainly, there's a big population who like big paintings with bright colors and something very abstract, but it also has to do with their expectations about what art can bring to them. If the consumption of art is driven by the "wow" factor, and then you move on after a few minutes or a few seconds, then there's certainly plenty of artwork that can achieve that. 
I do aim and hope to produce artwork that can be looked at again and again, and be a presence rather than an interior decorating element. It's a tall order.
The Epoch Times: Please tell us about your art practice.
Ms. Kulida: I either have a model who will come in at about 9 or 10 o'clock and would be with me for about three hours, or I paint something else like a still life.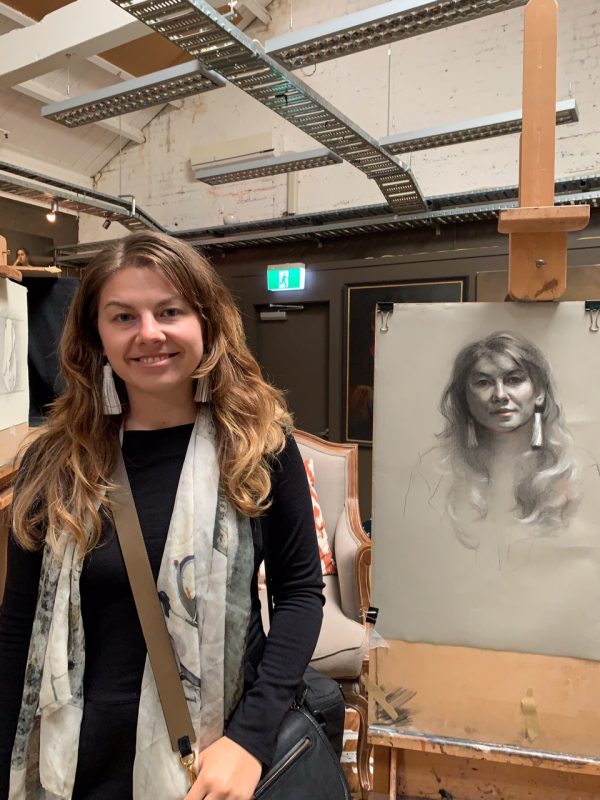 If I have a model, I do something else in the afternoon. But that would be all. I usually do no more than two things in one day. It's usually a two- to three-hour session, at least, on whatever it is. If I paint flowers, I would do a whole day for two to three days in a row because they die quickly.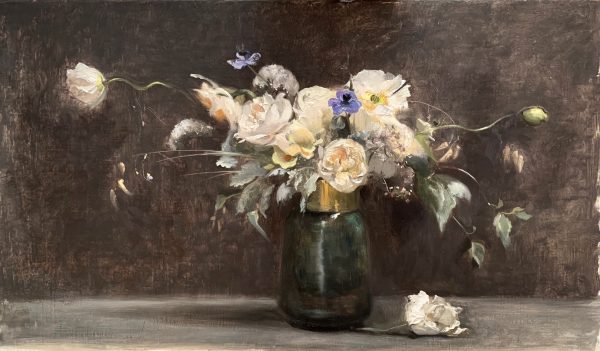 Usually, I have about four or five portraits on the go. 
I also have a few sculptures on the go for when the light is not good for painting. I only use natural light, and I don't use photography; my subject has to be in front of me. I feel like a photograph represents a single view of the subject—one second's worth of that subject's presence, whether it's a flower or a person. 
If I composite several hours, several sittings, several expressions, several choices of how the petal is open, or how the mouth is turned, or where the gaze is pointed: If I have all of those choices and changes composited into one painting, that's what creates the depth that you might be seeing in the work.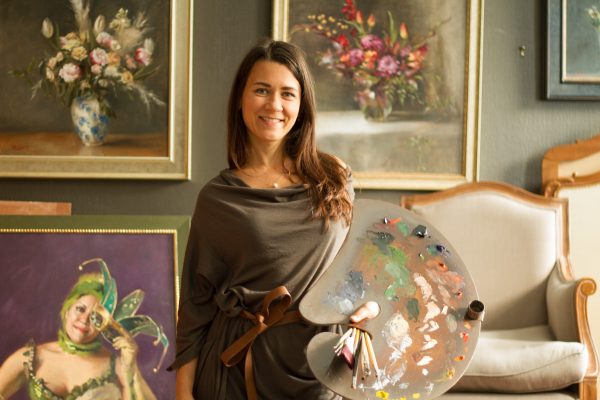 It's that kind of time travel, that extra dimension, that goes way beyond the straight copy of the subject. 
So very rarely would I work from photographs. I have done that. For example, when I painted the former New Zealand prime minister, as he's very limited on time. I did a good chunk from life and a lot of it from photographs, and then I finished it from life so that I made sure that I retained the lively quality of the piece.
I certainly prefer to just look at the real thing. There's nothing better.
This interview has been edited for clarity and brevity.