Stepping before the lush portraits of artist Naima Green's photo series "Jewels from the Hinterland," you feel surrounded by the same peaceful greenery that the subjects are embraced by; you feel grounded by their serene and individual sense of self.
"The way that black and brown people are understood as living in cities is usually in hard concrete areas, in desolate or decaying spaces, and I wanted to challenge that representation as the only representation as to where blackness lives in the city, and where black people exist," Green said by phone on Aug. 27.
Each one of these leafy, verdant scenes takes place in dense urban cities often thought of as concrete jungles—most in New York City, a few in Miami.

The photos—17 portraits and 24 smaller park Polaroids—were on display over the summer as a part of the "A Collective Utterance" exhibition at Arsenal Gallery in Central Park.
"I think a lot of people felt seen, in a new way," Green said.
"On the level of the photograph, I am interested in making a portrait that allows for the sitter to feel good about themselves, to feel beautiful, to feel seen, to really ask the viewer to focus on this one person right in front of them, and to see the humanity and the nuance in that person.
"And I think that's why in so many of the images they're gazing back at me as the photographer and you as the viewer," she said.
Discovering Photography
The project began back in 2013, around the time that Green, who was then a teacher, made the jump to take on photography seriously.

Green grew up in a family that encouraged art-making even from an early age, and though she remembers her childhood being documented by her parents on 35 mm film, she had always engaged more in drawing and painting.
It wasn't until she took a black and white photography class in high school at 16 that she came to love the camera.
"It just opened up the world for me: a new way of seeing, a new way of experiencing places," Green said. "I think from that moment on, I always had a camera on me."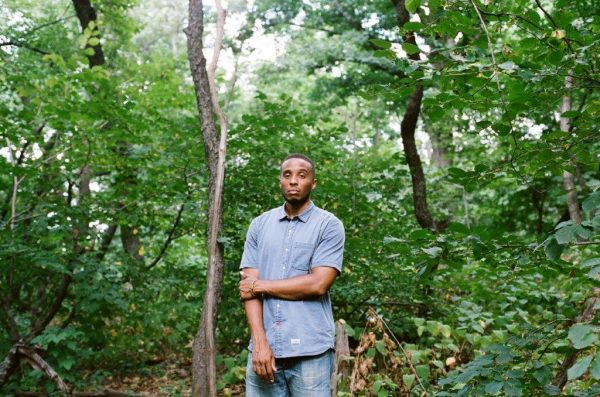 Green went on to study sociology and urban studies, and, as a native New Yorker, became interested in how cities are built, how cities are used, and who feels like they have ownership over certain spaces.
According to the Parks Department, the city is home to over 1,700 parks, playground, and recreational facilities in total.
"But who's using them and why, and who feels like these spaces belong to them?" Green asked. These ideas became the beginnings of her photo project.
Life's Work
Green remembers thinking, "I want to do something that has a sense of scale and weight to it."
She decided to aim for 50 portraits of black artists in green spaces, starting with people in her own circle.
"That felt like such a huge thing to embark on," Green said. In the first two years, Green took photos of maybe 20 people. By the third year she was cold calling artists and poets and thinkers—people whose work inspired her—wondering if they would want to participate in her project. By the third year she had over 60 participants.
"From 2015 onward, it grew bigger from there," Green said. People who had participated would recommend others, and so on, and so on. Through word of mouth, the project expanded beyond what Green initially thought it would be, and now she feels it is the kind of project she will work on for life.
More recently, she's taken such portraits outside of New York City as well—in Miami and Oakland—and she is hoping to expand first nationally, then perhaps beyond the country as well.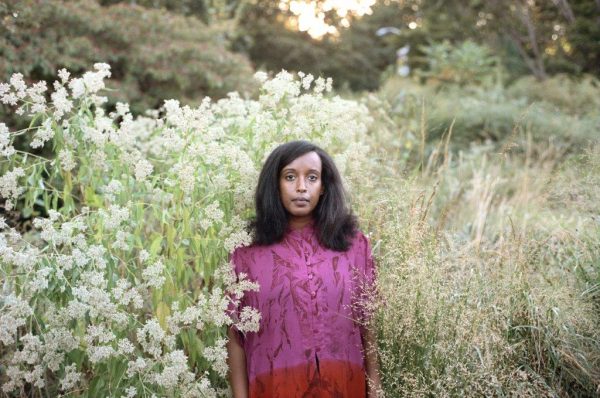 With some of the portraits, there is a sense of "coming home."
"A lot of people who participated in this project do spend a lot of time in green spaces," Green said, or they aren't native New Yorkers and actually come from a city where green spaces are plentiful. The portraits, where they might stand shrouded by forest, add a dimension to the subjects that they otherwise don't necessarily get seen as in their everyday life in the city.
They'll tell Green, "this feels familiar to me in a way that's not pictured as a part of my being, and as a part of my existence."
This becomes a sort of responsibility bestowed on Green as the taker of the photo, and it's a responsibility she takes seriously.
"That is really crucial to me, to make sure that I'm taking care of people and that I'm taking care of their image," Green said.
"It's important for me to be socially engaged and to talk to people … I don't want to just go in and make a picture and leave and never talk to that person again—almost everyone I make a photograph with is still in my life in some capacity, and that's really important to me, to maintain relationships with people who have trusted me with their image."