HOUSTON—Audience members journeyed through 5,000 years of Chinese history and culture after experiencing Shen Yun Performing Arts at the Jones Hall for the Performing Arts on Dec. 29. They soaked in the colors, music, energy, and universal messages, which have left many with lasting impressions.
Among the audience was Michael Martin, who is a senior assistant city attorney for the City of Houston. Martin was previously a radio host for 25 years before he decided to take the bar examination.
Shen Yun recently started its 2019 tour, where six equal-sized companies are traveling across four continents and will perform in over 100 cities. The New York-based company has a mission to revive China's 5,000 years of semi-divine culture through classical Chinese dance and music—something that Martin thinks has reached many people because of the medium.
"Art touches the human soul more than words," he said. "This art is enough to get the message across … those who wish to accept it will be able to accept it easier because of its presentation."
Classical Chinese dance has a history of thousands of years and was passed down within the imperial palace and through ancient Chinese theater and opera. By embodying traditional aesthetic principles, this dance system contains many unique dance movements, rhythms, and inner meaning. Meanwhile, it is rich with expressive power, which comes through a dancer's bearing and form.
A performer's "bearing" is described as a particular inner spirit and is formed by a combination of something resembling cultural DNA or an ethnic flavor, together with the heritage of 5,000 years of Chinese civilization, according to Shen Yun. While form, on the other hand, refers to the techniques and methods expressed externally.
Along with classical Chinese dance, Shen Yun also features ethnic and folk dance from China's numerous ethnic minority groups.
Martin said he was astounded by the beauty of the performers and was inspired by the traditional beliefs of the ancient Chinese.
"The inspiration comes from the beliefs [which] are not far from my own, so whereas we don't share every belief, we share many," the attorney said.
'A Very Important Message'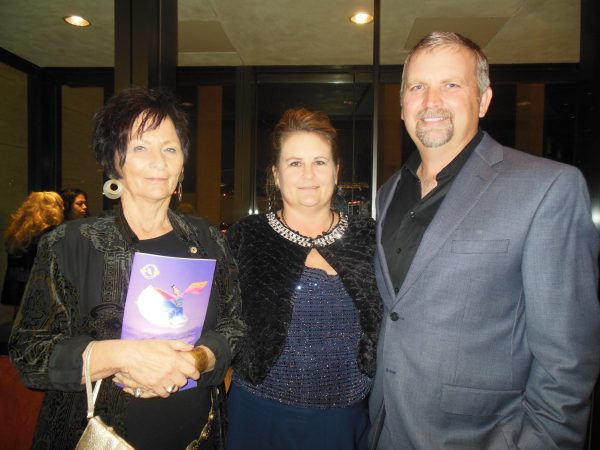 Also in the audience was Kelly Cook and Debra Cox, who found the company's efforts to revive the culture and portray timeless messages impressive.
"I liked the political aspect, that's what I liked. The freedom of religion is very important," said Cook, who is a political activist.
Cook particularly liked the piece "Goodness in the Face of Evil" because she was surprised people could be tortured for practicing their religious beliefs in China today. The piece portrays a girl who was persecuted for practicing Falun Dafa in China.
The atrocity of the persecution as depicted was new to Cook. "And when they said [Shen Yun] couldn't perform this in China, I was very surprised," she said. "I had no idea that they wouldn't be able to do that."
Falun Dafa, or Falun Gong, is a spiritual practice that's currently banned in China. Many of Shen Yun's performers practice Falun Dafa, which is guided by the principles of "Truthfulness, Compassion, and Tolerance." Because of its spiritual nature, the practice has helped over 100 million Chinese people understand and return to the essence of traditional Chinese culture.
But the Chinese regime, whose ideology is in stark contrast with the traditional culture of China, has targeted Falun Dafa for persecution since 1999. The regime has also been systematically uprooting traditional beliefs and bringing 5,000 years of traditional civilization to the brink of extinction, according to the company.
Shen Yun showcases some Falun Dafa-related dance stories and lyrics, which, like other stories, portray themes like spiritual devotion, the benevolence of gods, good and evil retribution, and the search for the meaning of life, according to the company's website. These items touch people's minds and hearts and are unconcerned with politics.
Cook added that after watching Shen Yun she was thankful that we live in America and practice any religious beliefs without fear of being persecuted.
"I'm really thankful that we live in America. We can practice any religion that we want without getting our eyes gouged out," she said.
Meanwhile, Cox, who is a retired dress shop and spa owner, added praise for the visual artistry.
"The color of the fabric was very, very pretty," she said. "And of course the talent, the acrobats, the ballet, the music—it's all lovely."
With reporting by Sally Sun, Sherry Dong, and Janita Kan.
The Epoch Times considers Shen Yun Performing Arts the significant cultural event of our time and has covered audience reactions since the company's inception in 2006.