When a loved one is going through a dark period in life, it is the family that goes the extra mile to help them overcome their ordeal. One father from the United Kingdom whose daughter suffers from a rare condition completed a 700-mile trek barefoot in order to raise funds for her treatment and provide her a future she deserves.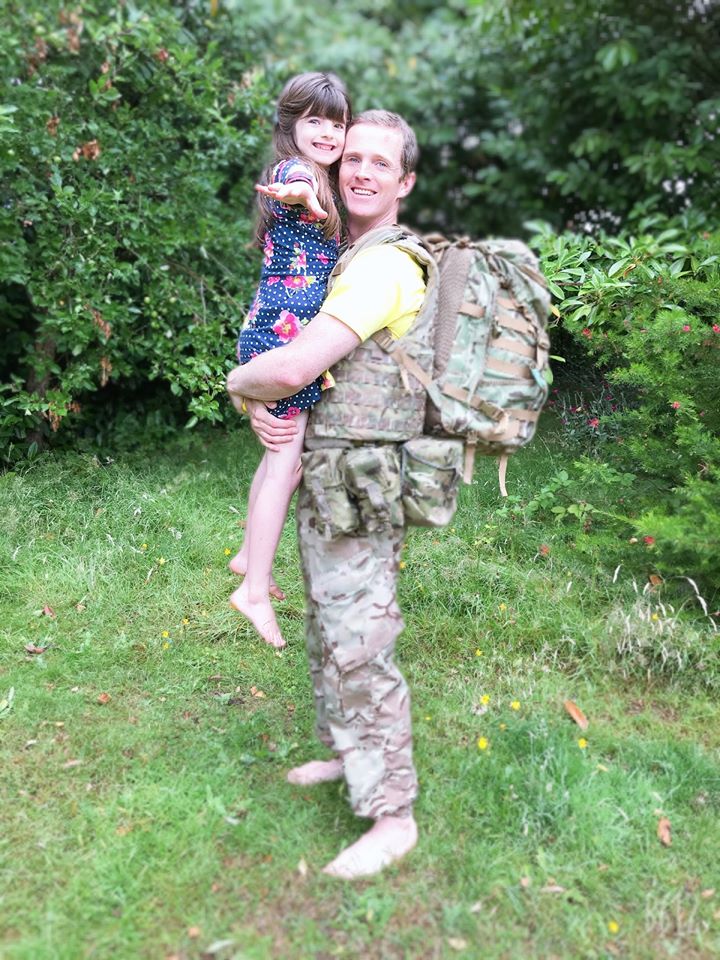 On July 6, Army Major Chris Brannigan, 40, embarked on his journey from Land's End to Edinburgh carrying a 25-kilogram (approx. 55-pound) kit on his back, wearing a full combat kit along with body armor and no boots. After 35 days of walking with naked feet, the determined father was able to raise 336,000 pounds (US$439,142) from the campaign, according to an Instagram post.
Chris and Hengameh Delfanineja, 42, were left devastated when their now-8-year-old daughter, Hasti, was diagnosed with a rare condition called Cornelia de Lange syndrome (CdLS) in 2018.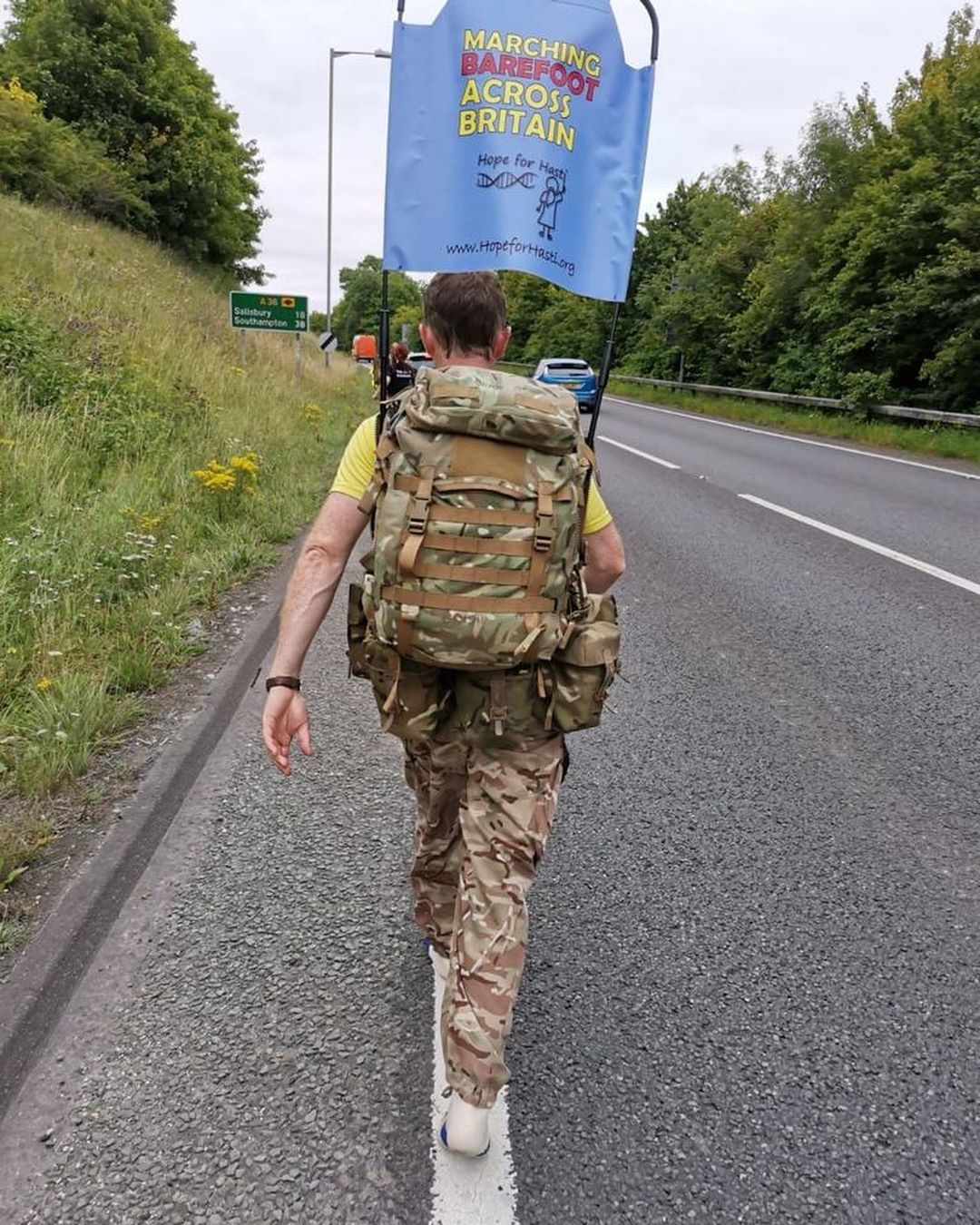 CdLS is a developmental disorder that affects many parts of the body. It causes such a broad range of potential physical, cognitive, and medical challenges. Those who suffer from this condition—which affects 1 in 10,000 people—might have seizures, heart defects, and eye problems, according to the U.S. National Library of Medicine.
Unfortunately, there is no cure yet available for this disease; thus, Hasti's parents set up a charity in March 2020 called "CdLS Hope for Hasti" in order to raise 400,000 pounds (US$522,788) to create a gene therapy treatment for children suffering from the same disease as their fun-loving child.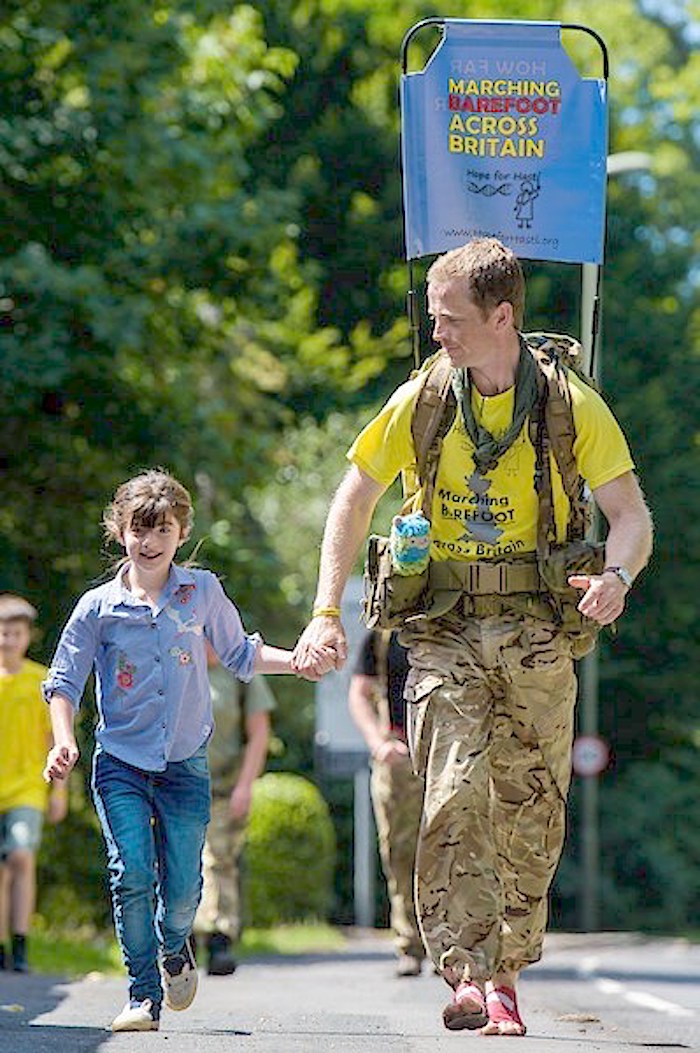 Hasti wants to become a dancer and a chef when she grows up; however, the family is working against a ticking clock. "We are running out of time to raise the money as mental decline will start at puberty, and that is not far away for Hasti," her parents wrote on a JustGiving page.
Setting foot on the grueling journey of walking barefoot, the emotional father of three said, according to the Lad Bible, "It's what any parent would do to ensure the best for their child, and we won't stop fighting for a better future for those affected."
He further added: "I've been deployed on operations twice before – I see this as my third tour of duty; to fight to create a treatment for my daughter and other children like her."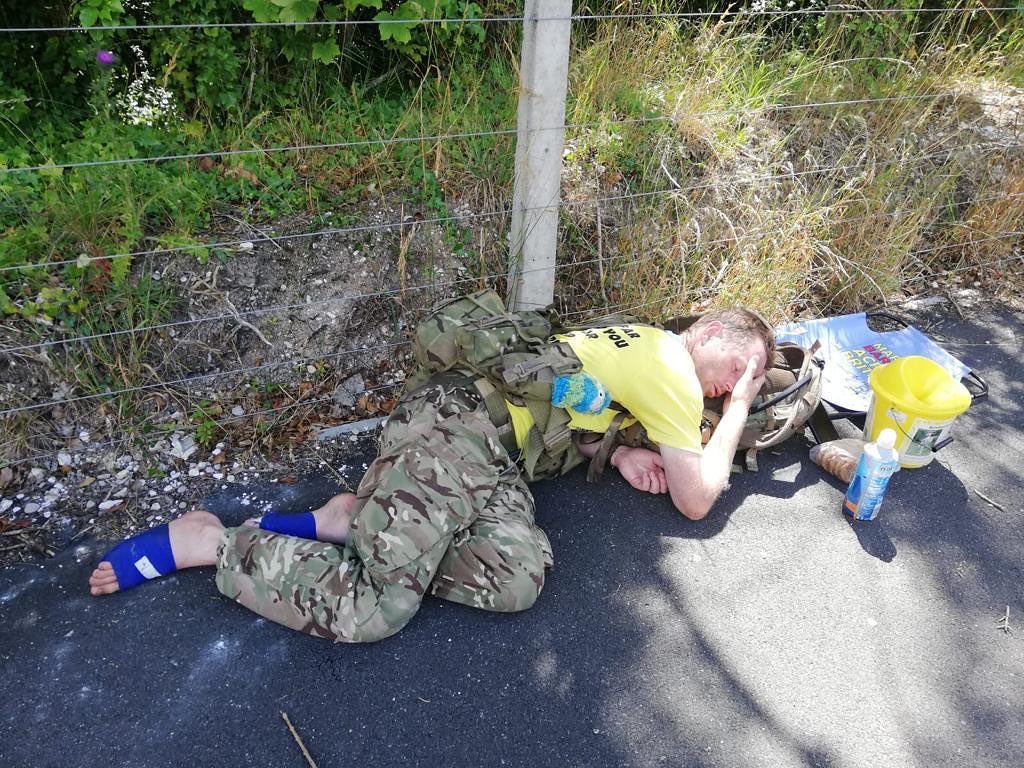 Enduring pain in his feet along with pus and days of waking up with sweat, the firmly resolute father didn't stop until he completed his mammoth journey.
On Aug. 12, as Chris completed his barefoot journey, he and his family couldn't be more grateful to have the support of kindhearted and generous people who have helped along the way.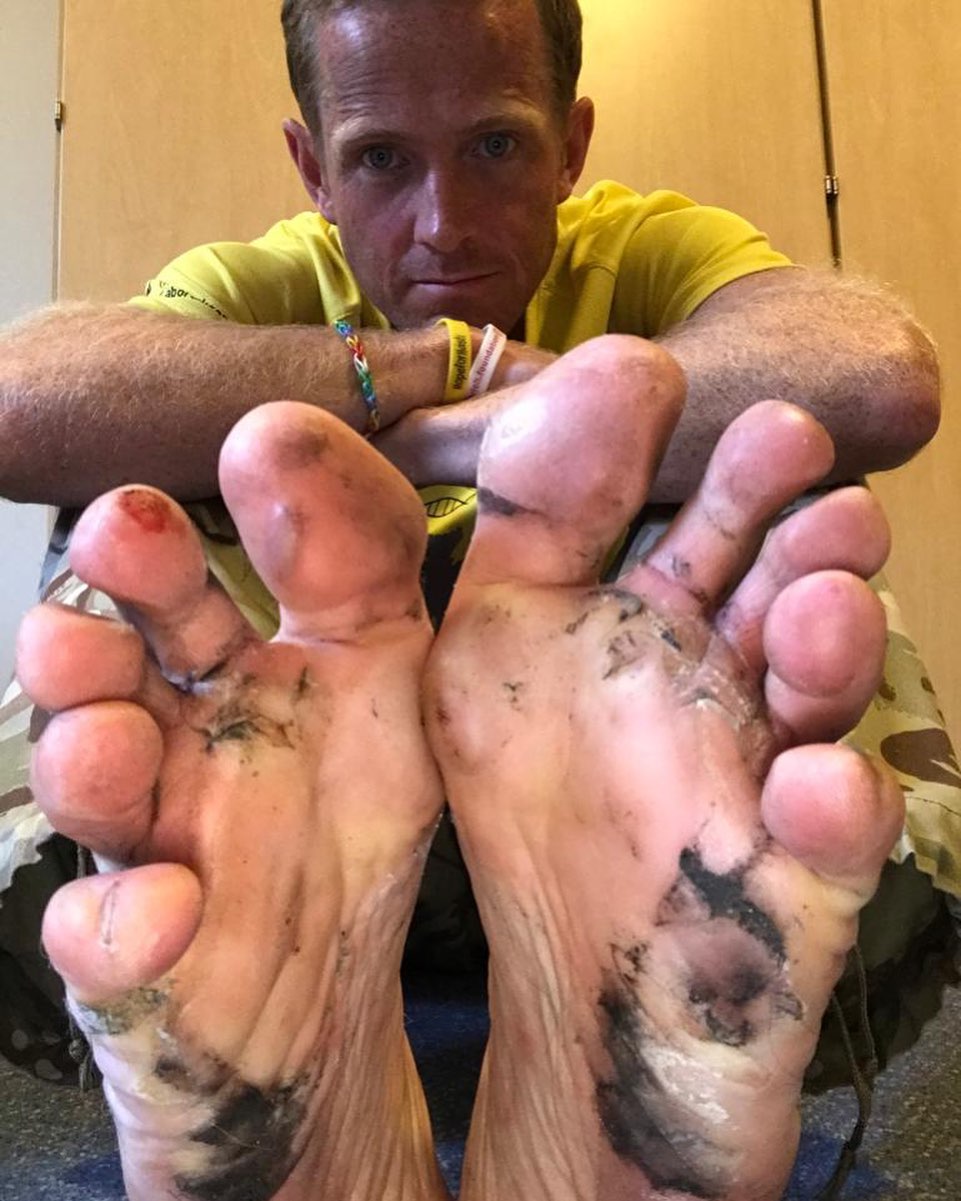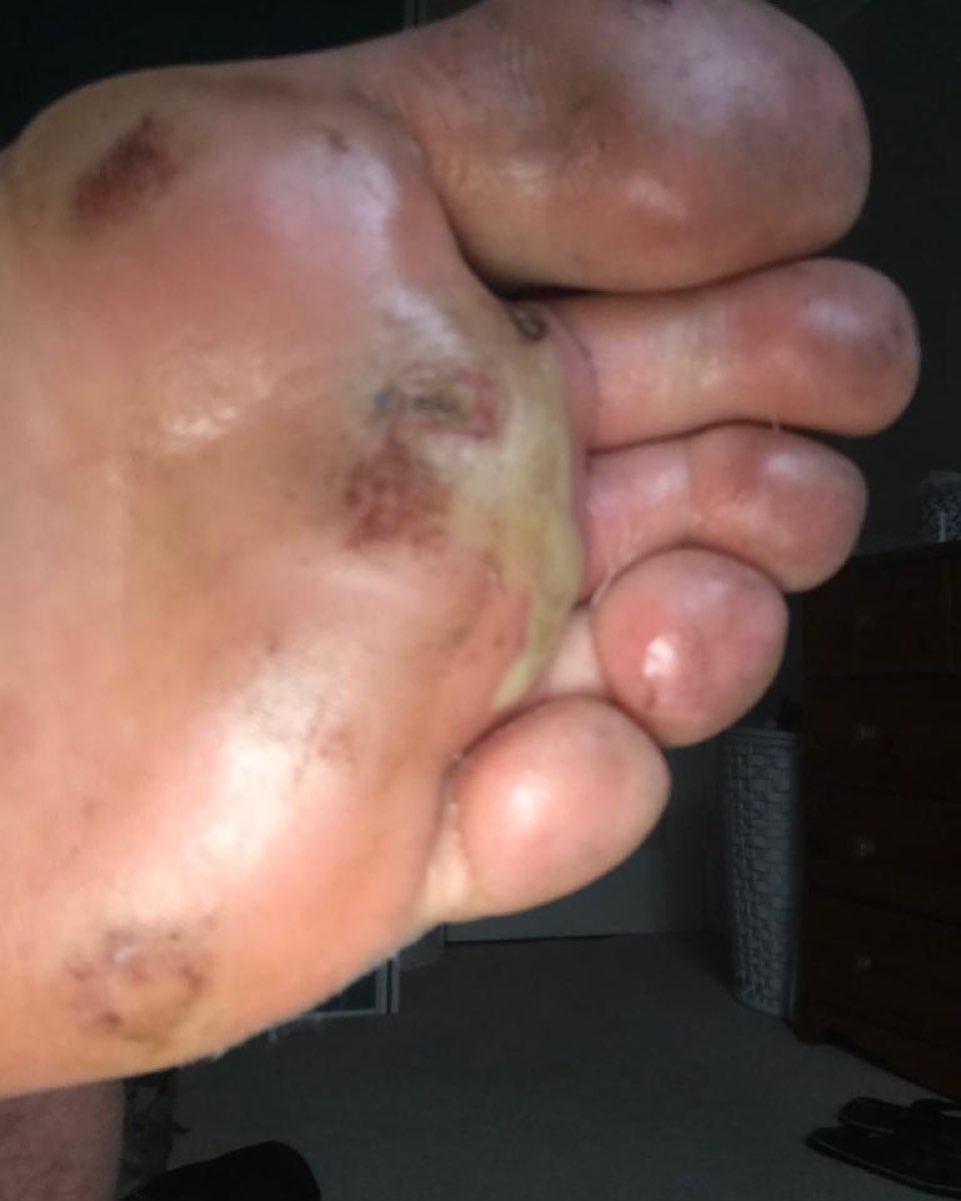 "[W]e have achieved the overall £400k that we have been struggling for 8 long months to get, ever since finding out the cost gene therapy treatment – a possibility that we only could have dreamed for when Hasti was diagnosed," Chris wrote on an Instagram post on Hope for Hasti.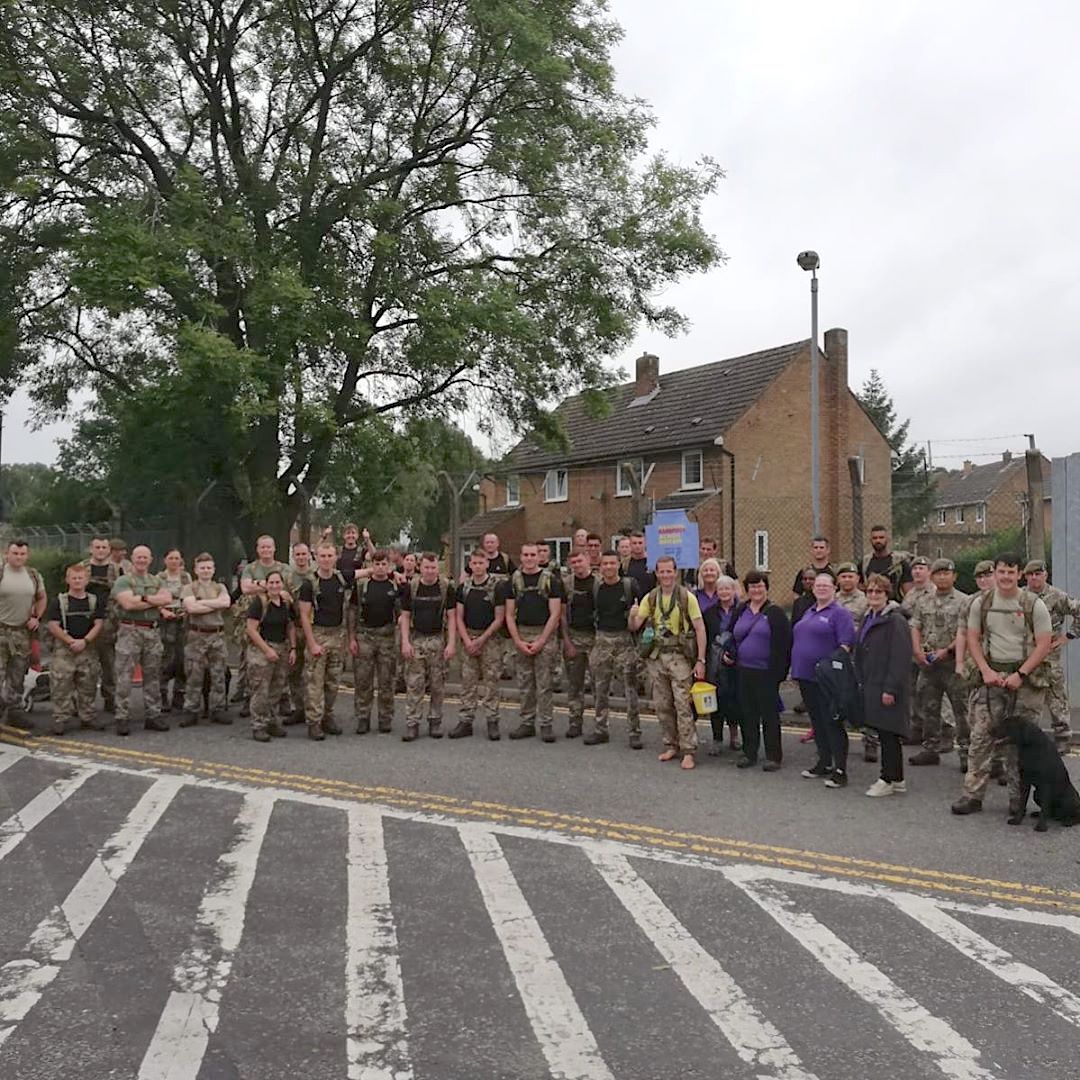 Additionally, the family is also persuading people to sign a petition requesting the government to review its National Framework for Rare Disease, encouraging it to invest in research, earlier diagnosis, and cutting-edge treatments so that people who have been affected can be given a ray of hope.
We would love to hear your stories! You can share them with us at emg.inspired@epochtimes.nyc