Beatrice Watkins, from Mena, Arkansas, was sifting for diamonds at a state park and managed to unearth the park's largest gemstone of the year so far.
Watkins, 56, was with her daughter and granddaughters visiting Crater of Diamonds State Park near Murfreesboro on Saturday, June 20. It didn't take long before she literally struck paydirt.
Just 30 minutes after arriving, Watkins discovered a shiny dark-brown gemstone while dry-sifting soil on the north side of a culvert, near the center of the search area, the park said in a press release.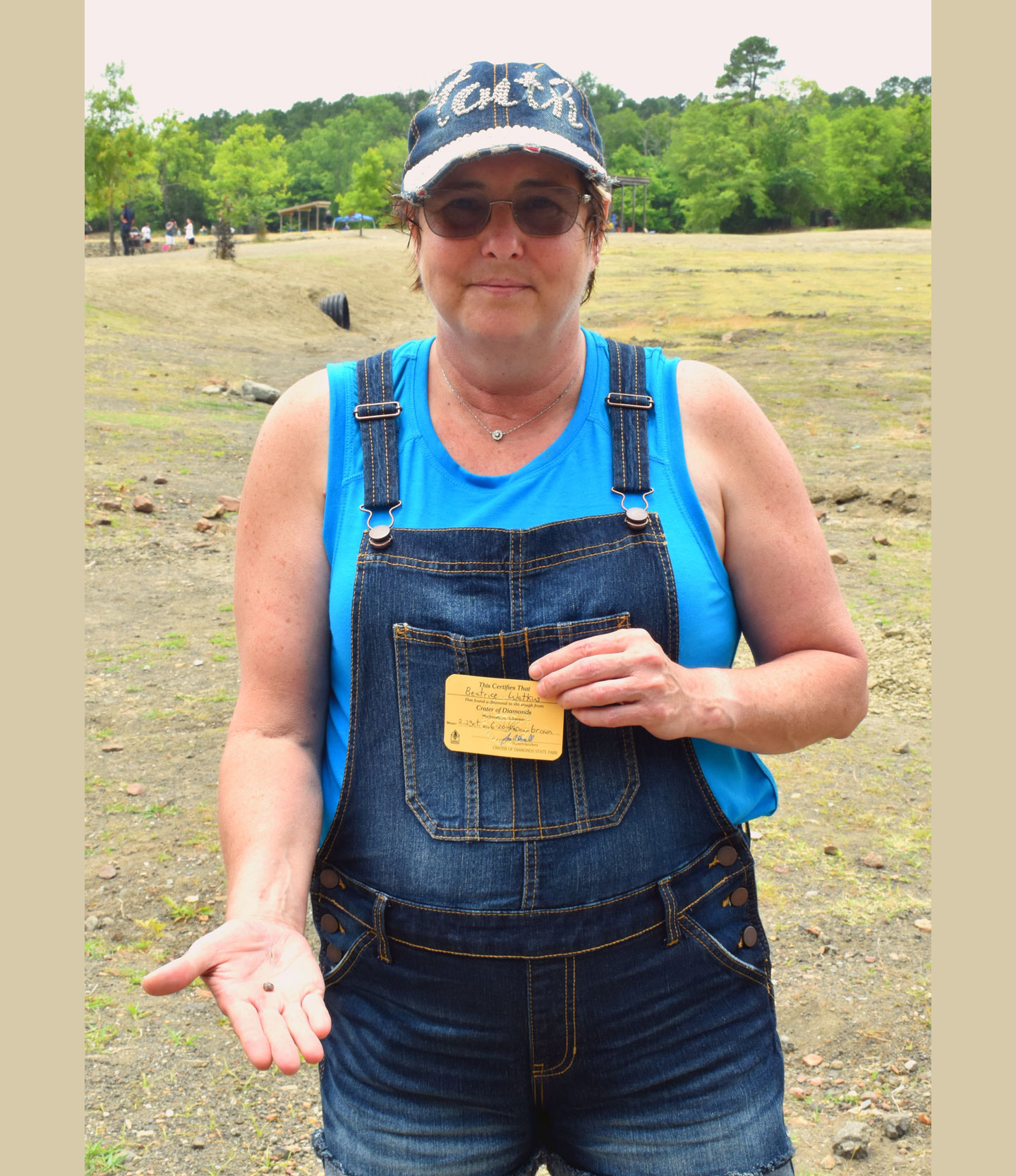 "I thought it was shiny but had no idea it was a diamond!" Watkins recounted. "My daughter googled similar-looking stones and thought it might have been iron pyrite, so I stuck it in my sack and kept sifting."
After about an hour, the visitors went to the park's Diamond Discovery Center, where park staff confirmed that Watkins's find was not "iron pyrite" but was actually a brown diamond.
"I was so excited, I just couldn't believe it," she said. "I still can't believe it!"
The pea-sized gemstone weighs 2.23 carats, making it the largest find of the year to date—also the largest since October 2019, when Pat Choate, of Jacksonville, found a brown diamond weighing 3.29 carats.
"Ms. Watkins's diamond is about the size of an English pea, with an oblong shape and a metallic luster," said park interpreter Waymon Cox. "The surface is smooth and rounded, a characteristic shared by most Crater diamonds. It has a dark brown shade similar to iced tea."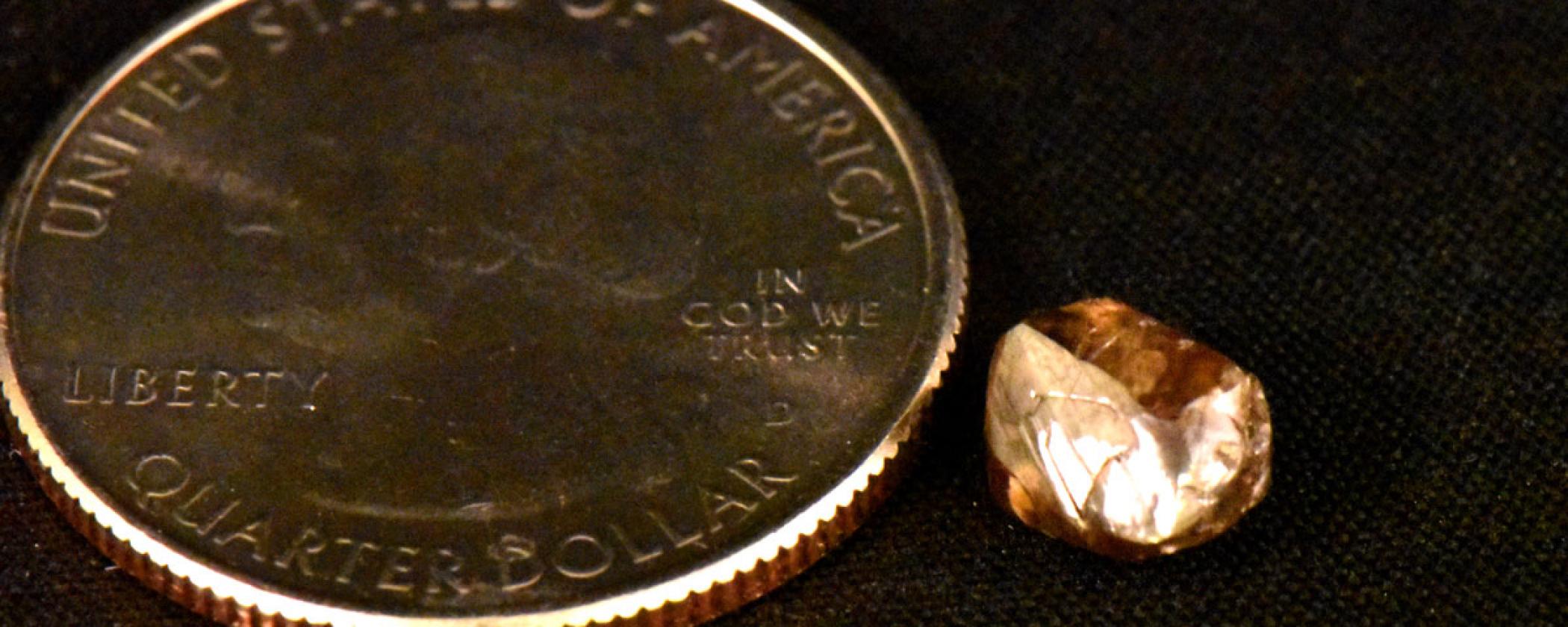 Typically, one or two diamonds are found at the park each day; and as of last week, there have been 139 diamonds weighing a carat or more found at the park this year.
The state park consists of an extinct diamond-bearing volcanic pipe. The eroded surface of the area yields gemstones to this day, and over 33,000 diamonds have been found since the park opened in 1972.
Watkins managed to find the diamond by dry-sifting the soil, which is regularly tilled, despite the fact that it had rained in the morning.
"Many visitors use screens to dry sift where they sit in the field," Cox explained. "If the soil gets too damp, dry sifting doesn't work very well because it clumps together in the screens. We've had a lot of rain this year, but the field was dry enough during Ms. Watkins's visit that dry sifting was possible. The fact that she found her diamond this way is really special."
The lucky grandmother decided to name the stone Lady Beatrice, in honor of herself, and said she'll probably hand it down as a family heirloom, she says.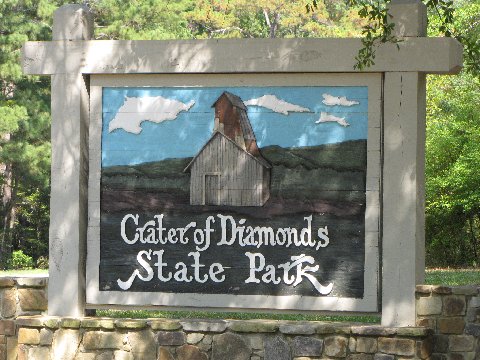 We would love to hear your stories! You can share them with us at emg.inspired@epochtimes.nyc