Buried just a few feet below the ground in a vineyard in Verona, Italy, lies the remains of an ancient civilization.
Many parts of Italy are literally built over ruins from antiquity, and a simple dig can yield significant discoveries dating back thousands of years. This was the case at a municipality near Verona, where an excavation site at a local vineyard began in October 2019.
The community of Negrar di Valpolicella, located a few miles north of Verona, has been a known hotspot for finding artifacts of historical significance since the late 1800s. Findings have included painted plaster, bricks, foundations, and spectacular floor mosaics from Roman civilization.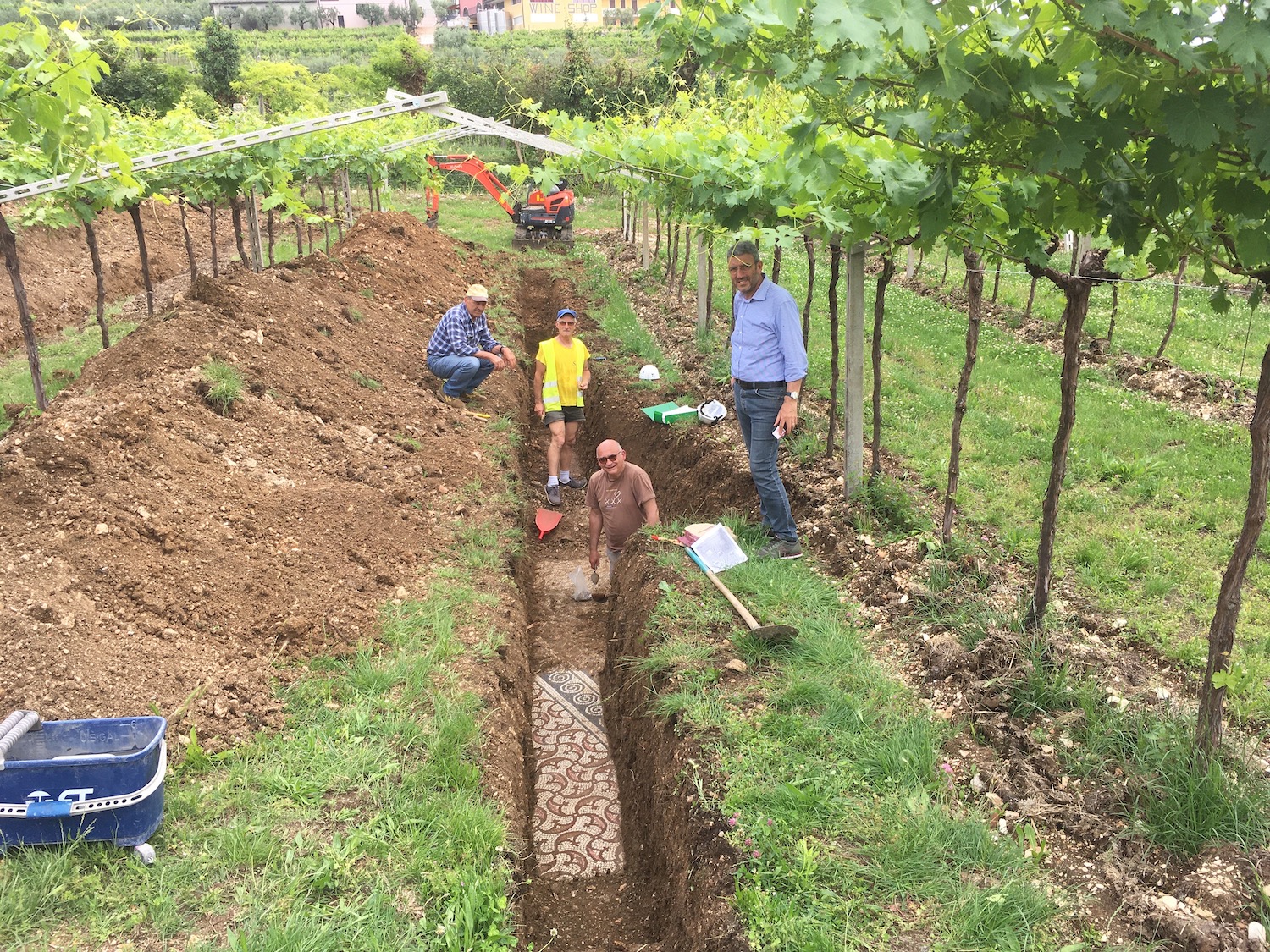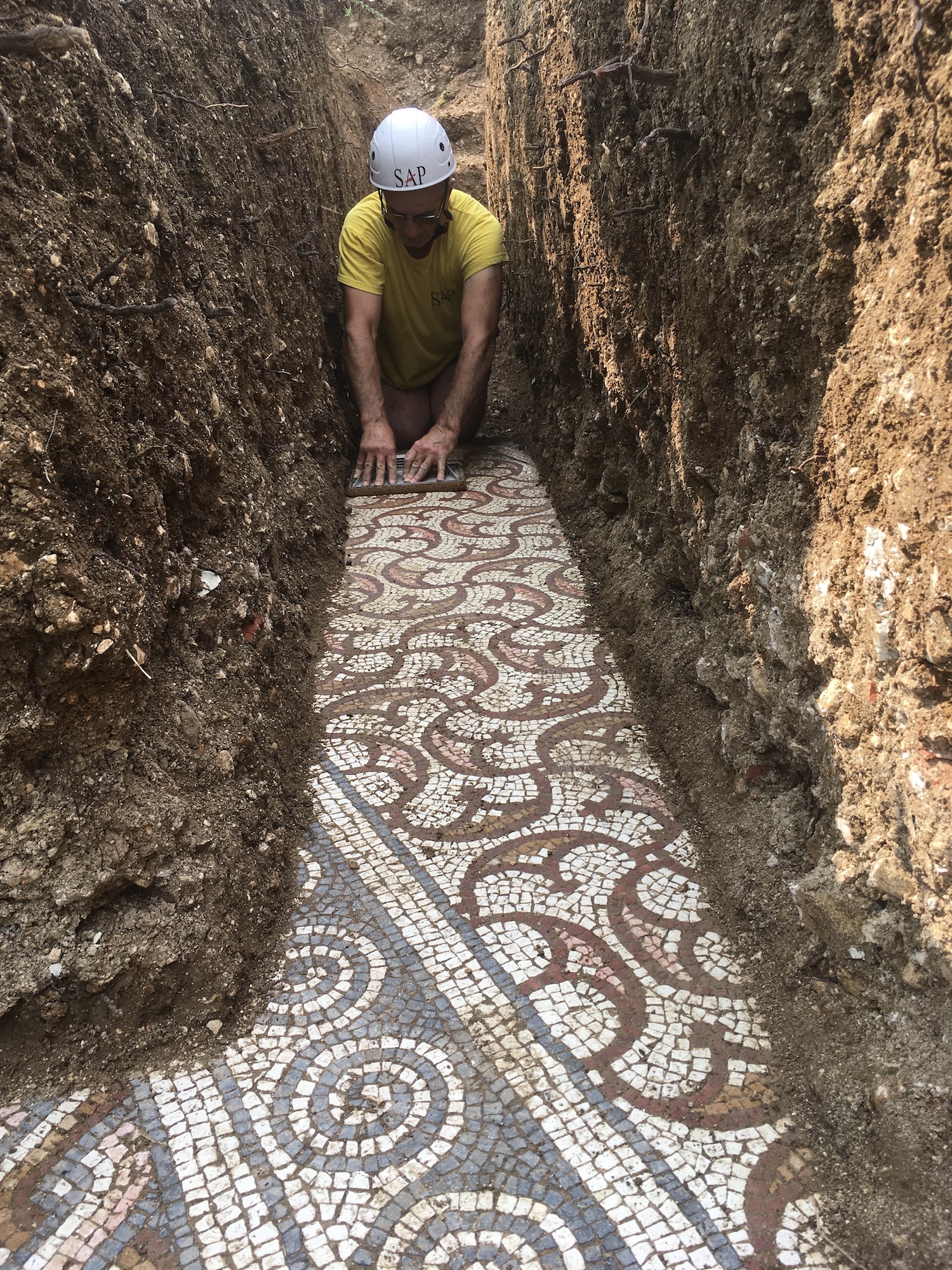 A non-invasive survey of the site in fall 2019 turned up no notable discoveries at the time. A few months later, the project was further impeded by the pandemic lockdown in February.
Now, a week after returning to work in June, the dig yielded a staggering find just a few meters below the surface: an ancient Roman floor mosaic, exquisitely detailed in near-pristine condition. The discovery is said to date back to the 3rd century AD, a press release stated.
Initially, archeologists had traced the outlines of a Roman domus—a Roman home belonging to upper-class members of society. Within the perimeter, small trench sections were then excavated, revealing ancient Roman floor designs made of stone tiles: blue and white spirals, "Solomin's knots," octagons, and other geometric shapes depicted in bright colors, white, red, pink, orange, purple, and yellow.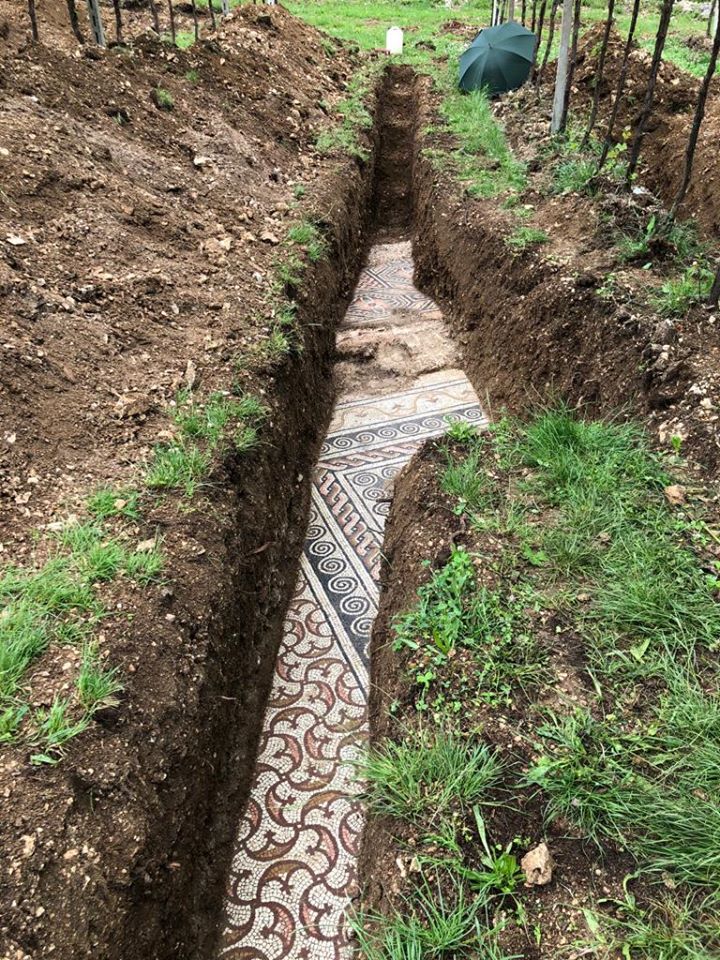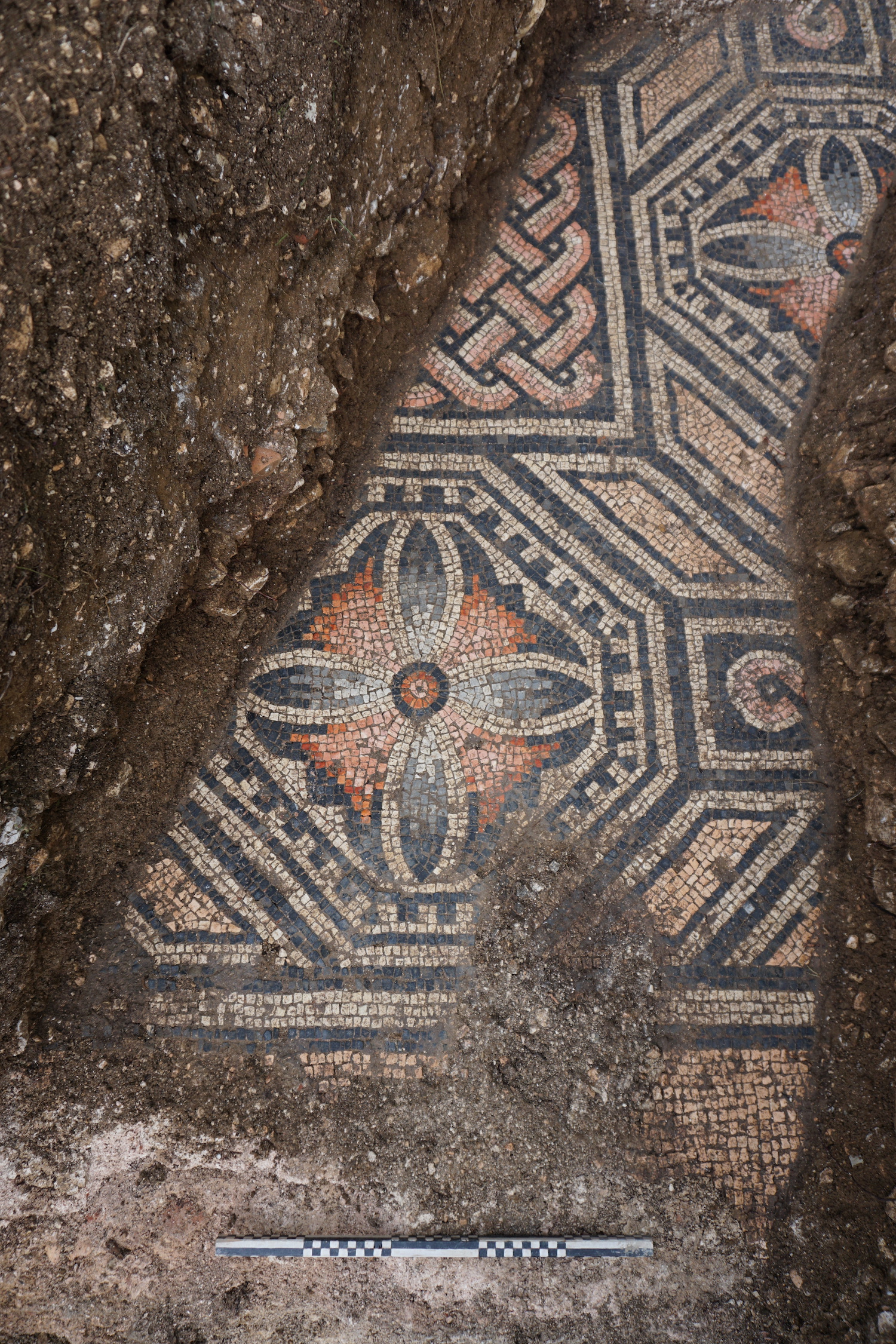 The excavation is still far from complete, and painstaking amounts of work remain to unearth the entire structure. The team's goal is to identify the exact limits and location of the ancient building.
Meanwhile, local government is engaging with landowners in an effort to allow public visitation, though it could be a lengthy process to obtain the funding for this. The dig will resume in the fall, when the harvest is over, the release stated.
Scottish historian Myko Clelland announced on Twitter that the find could be the biggest archeological discovery of the year. "They're actually remains of entire towns, where residents built layer after layer until the whole thing became metres tall," he told Metro.
"A thousand possible reasons, but a very loose rule of thumb is about an inch of soil per century, it's amazing how humanity has a habit of just building on top of previous efforts. Rome is a fascinating example, many rediscoveries there on a regular basis!" Clelland added.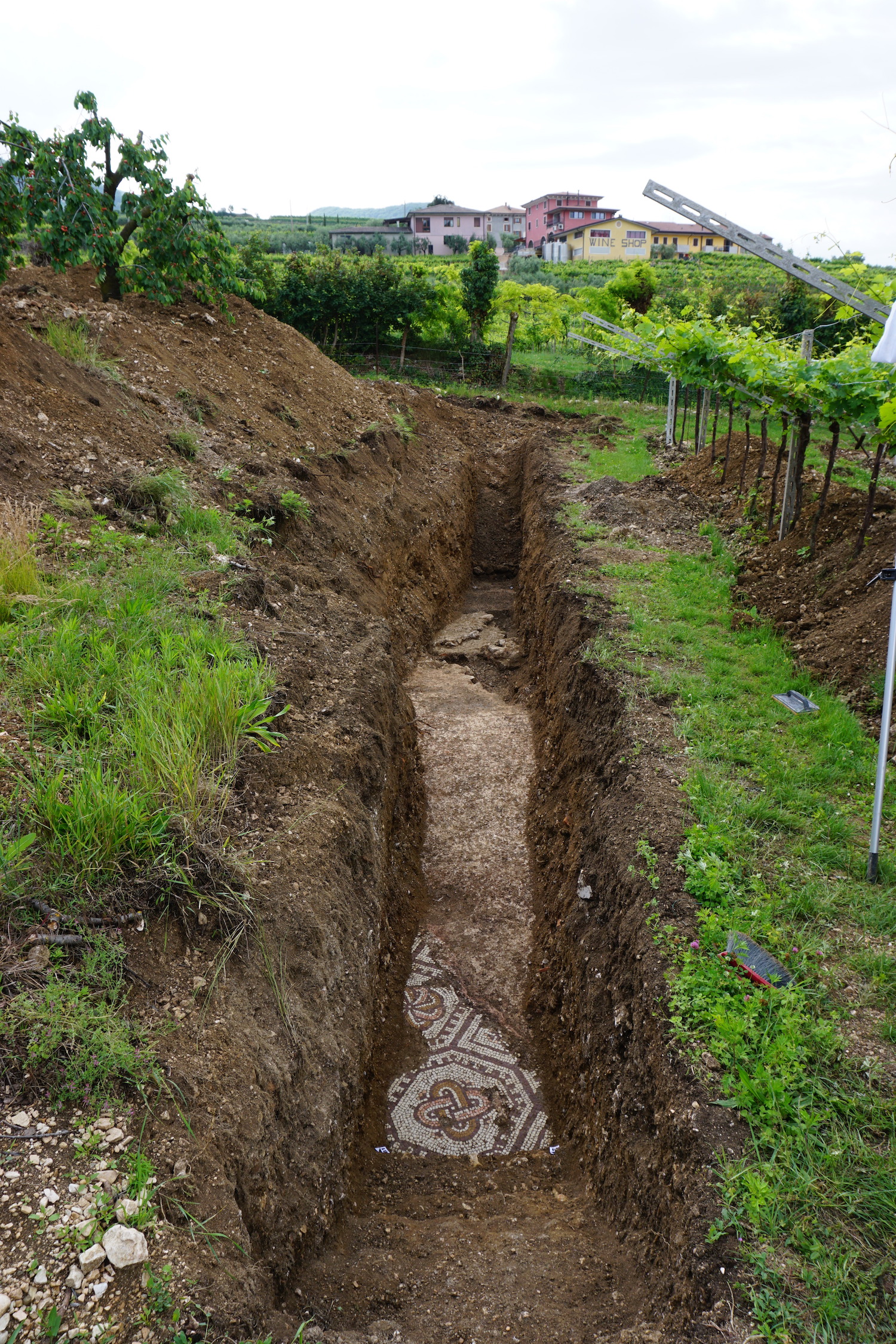 Ancient Roman mosaics and other treasures of antiquity are commonly found in the area of Verona and in other parts of Italy. The northern Italian city was an important juncture during ancient Roman times, as it was situated between four major roads. Several other mosaics excavated in the 1960s are on display in the city's museum.
Meanwhile, Verona is also home to other famous Roman ruins, including the impressive arched amphitheater, known as the Arena, dating back to the 1st century A.D., which is still used for classical performances and opera to this day.