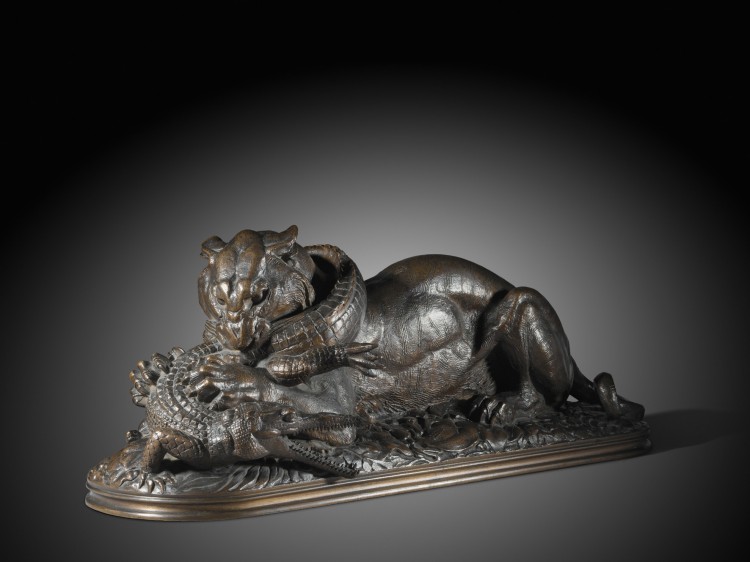 The Fabius Frères Gallery collection of sculptures, furniture, artworks, drawings, and 19th century paintings will be auctioned by Sotheby's October 26–27 in Paris.
What makes this collection outstanding is that it's from a world-renowned Parisian antique dealer's gallery that spans back through generations of antiques and art aficionados.
François Fabius, born in 1944, grew up in a family of art lovers, with his grandfather Elie Fabius being a leading art dealer in Paris between 1882 and 1942, according to the press release. François's father and uncles established the renowned antique gallery and trained François there.
The Frères collection of artworks is known worldwide for its outstanding quality and provenance. Sotheby's, in association with the Piasa auction house, will offer 400 exceptional pieces estimated to reach US$16.4 million in sales.
Many of François's carefully selected pieces now sit in the collections of the most- prominent museums in France and in the United States, explains the press release.

"His father belonged to a great antique-dealing dynasty; his mother was a keen equestrian. François would inherit his mother's love of horses and his father's passion for antiques.
"He was man of conviction and excelled in both fields. At the age of 28, this graduate of the Ecole du Louvre decided to give up show jumping and concentrate on his vocation in the field of art," according to the press release.
Viewing is at the Galerie Charpentier five days prior to the sale.
Description From Sotheby's
The Fabius Frères collection is undoubtedly the most important ensemble of 19th century sculpture ever to be offered at auction. It consists predominantly of works by the most original and significant sculptors of the period: Antoine-Louis Barye (1795–1875) and Jean-Baptiste Carpeaux (1827–1875).
Carpeaux's important marble group, "Daphnis and Chloe," is a sculptural masterpiece. It was made in 1874 during the sculptor's two-year stay in England, where he took refuge in the turbulent aftermath of the Paris Commune.
Alexander Hugh Baring, 4th Baron Ashburton, commissioned Carpeaux to make this large mythological marble group in 1873. "Daphnis and Chloe" perfectly expresses Carpeaux's virtuoso talent for modeling form and sculpting marble: He brings the stone to life, combining graceful movement with the sensuality of his intimate subject. The piece is estimated at US$1.6–$2.5 million.
Source: Sotheby's