In this time of cancel culture, how can we explain our values to those who might not want to listen? How do we overcome the constant spew of hatred, and refuse to react defensively? How do we live a good, successful life no matter what our personal circumstances are? We look to those who have.
During World War II, young Anne Frank tried to survive the Nazi occupation of Amsterdam with the help of her father's employees who hid her and seven others in an annex. The group was supplied with food, medicine, and information about the outside world.
Anne documented that time in her diary with the ultimate goal of seeing it turned into a book. Her goal was met, but of course after her death.
Anne's diary still shows the power of the written word and stands as the best argument against censorship. Her diary has been translated into many languages, is read worldwide, and could not be timelier.
'Anne Frank: The Diary of a Young Girl' by Anne Frank, translated by B.M. Mooyaart
Anne's diary, appropriate for young teens and older, begins when she is 13. She names her diary "Kitty" and writes as if she is speaking to a friend. Yet the diary is raw. It covers day-to-day happenings in the annex and the fear of what is happening on the outside.
We see the beauty of first love, and we see the petty fights among people cooped up together. After all, the Franks and their housemates are in lockdown. Readers today will perhaps relate more closely than they have in decades.
More importantly, what is so important about Anne's diary is that it shows a different way of understanding the horrors of the Holocaust. We see Anne and the others who are confined with her as human beings and not just as a faceless group among the millions who will die. We see the individual versus the totalitarian collective.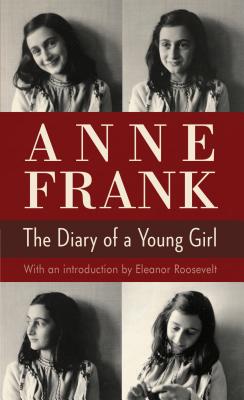 Anne's individuality—her personality—comes across in different ways. She can be mean one moment, especially to her mother, and a philosopher the next. At these times, her words, such as "Think of all the beauty still left around you and be happy," collide with her stark fate and leave the reader heartbroken.
"It's really a wonder that I haven't dropped all my ideals, because they seem so absurd and impossible to carry out. Yet I keep them, because in spite of everything, I still believe that people are really good at heart," she writes.
'Anne Frank: The Diary of a Young Girl'
Anne Frank
Translated by B.M. Mooyaart
Bantam Books
June 1, 1993
283 pages
'I Am Anne Frank' by Brad Meltzer
In addition to her own words, many books for different age groups have been written on Anne Frank.
The children's book "I Am Anne Frank" talks about the Holocaust in an age-appropriate way.
Anne is portrayed as an ordinary girl with just one difference: She is Jewish. She tells about her sister receiving a "call-up" notice, which means that her sister will be sent to a concentration camp, a prison where Jews were locked up and made to work night and day with almost nothing to eat or drink. Her family goes into hiding in an annex behind her father's office to avoid this fate.
This book will not scare children, but it will make them think. It shows Anne's living conditions: She often could not flush the toilet, walked in stockings to avoid making noise, and ate the same food day after day.
The book also shows Anne deciding to look at the bright side of things: Her hiding place might be damp and lopsided, but there are probably few more comfortable hiding places in all of Amsterdam. She finds solace in the attic, looking at a chestnut tree and in writing.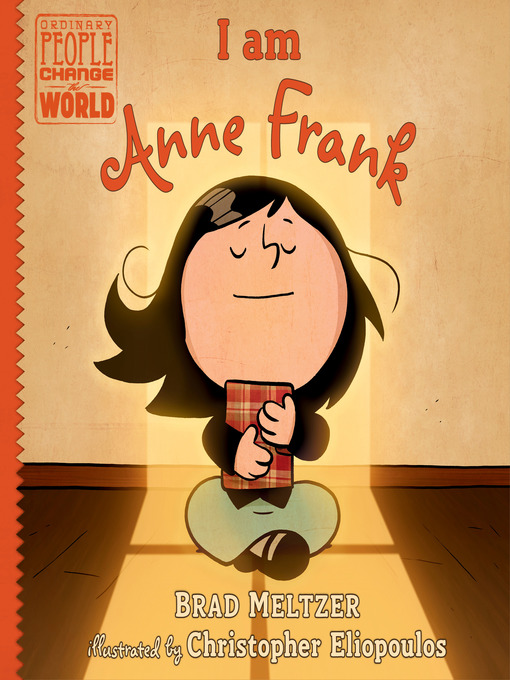 Near the end of the book, with images of Shabbat candles and lit menorah candles—symbols of hope—is the beautiful thought:
"You can always find light in the darkest places, that's what hope is. It's a fire within you. You decide when to light it. And when it burns bright, nothing can put it out."
The book ends with a shift to more modern times when a diverse crowd gathers at the Franks' house. They discuss her fate in a language acceptable for children, while making the point.
'I Am Anne Frank'
Brad Meltzer
Dial Books
Oct. 13, 2020
40 pages, hardcover
'The Lost Diary of Anne Frank' by Johnny Teague
"The Lost Diary of Anne Frank," for mature teens and adults, completes the story where Anne's diary leaves off. This much-researched historical novel is anchored in facts as reported by those who were eyewitnesses and camp survivors, along with testimonials and writings of her father, Otto Frank, and others dear to Anne.
The author wrote the book faithfully adhering to Anne's own, very personal, diary format in the process.
The story begins with Anne and the others being captured. Anne has no idea who turned them in but prays for her father's employees who were her extended family. All the helpers did was to love those who were hated.
The book traces Anne's journey through Westerbork, Auschwitz, and Bergen-Belsen. It details her separation from her father, whom she thought had died, and how she grows to love and respect her mother and sister during the last months of her life. There is also a tender reunion with her best friend, Hanneli.
In this book, the reader learns about the selection process, the tattoos, and the atrocities. Details add to the reader's pain: Anne has her head shaved, is tattooed with a number, and has to strip naked at Auschwitz. Her diary relates that she hoped her future husband would be the one to see her naked and not some strangers.
Anne's sister, Margot, becomes friendly with a guard, who gives her some extra food. But Margot quickly ends that friendship, unable to endure the hate crimes that he is committing.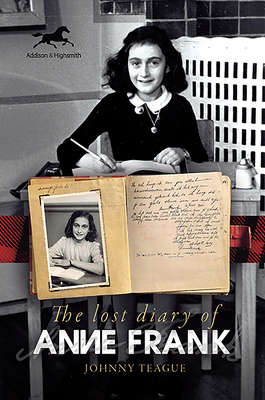 Other entries in the diary: Roll call, blood from her period running down her legs as she worked, moving rocks from place to place just for the sake of destroying workers physically, and of course the gas chambers.
'The Lost Diary of Anne Frank'
Johnny Teague
Addison & Highsmith
Oct. 30, 2020
200 pages, hardcover
Johnny Teague on Anne's Life
Author Johnny Teague's perspective on how Anne managed to endure the end of her life is that she stayed close to her family and continued to care for others. She did not give up hope, as daily she watched for rescue.
"She held tightly to her underlying confidence in God and in others. She reminded the people around her that they were not numbers, but human beings. Remember, Anne wanted to be a writer, so she could bring hope to others," he said.
Teague wrote the lost diary with today's world in mind. "Current events are being shaped by a generation that has little or no knowledge of the atrocities committed in the past. To prevent such horrors from reoccurring, I have done my best to complete the diary that Anne Frank was forbidden to write."
Anne Frank's voice is more relevant than ever.
Linda Wiegenfeld is a retired teacher with 45 years' experience teaching children. She can be reached for comments or suggestions at LWiegenfeld@aol.com