What artist Kevin Moore of Ani Art America finds valuable about classical art is that it inspires the artist toward virtuosity, and virtuosity arises from discipline. Thus, discipline becomes a tonic distilled from classical art.
"It's the mechanism used to achieve mastery," said Moore in a phone interview on Nov. 14, 2015.
Moore is set to open the newest Ani Art Academy in January 2016. Currently, the academy has locations in the Dominican Republic, Anguilla, Thailand, Sri Lanka, and Pennsylvania. The new facility opening in Red Bank, N.J., will be called Ani Art Academy America and will provide free comprehensive art education to disabled veterans.

Applicants need no special talent. Their determination and commitment is their basic qualification.
Ani provides to aspiring artists free tuition and materials, an environment in which to learn, and a curriculum conducive to achieving their goals. "The goal is a more realistic finish in their work," Moore said.
Like classical musicians who are trained with etudes and scales, artists need repetition to master certain skills, Moore explained.
Artists need repetition to master certain skills.
At Ani a small group of students works nearly 40 hours per week to focus on achieving necessary skills. They all work toward the same goal of virtuosity, which will eventually enable them to communicate the ideas they want to communicate.  
Students are required to render in charcoal, repetitions of spheres, cylinders, cones and cubes, plus other assignments.  Over time they gain control over the full value range from dark to light. In addition to value structure, the academy emphasizes draftsmanship and anatomy. Students also study painting.
Moore went through Ani training himself and says that through the multi-year curriculum, he mastered these skills.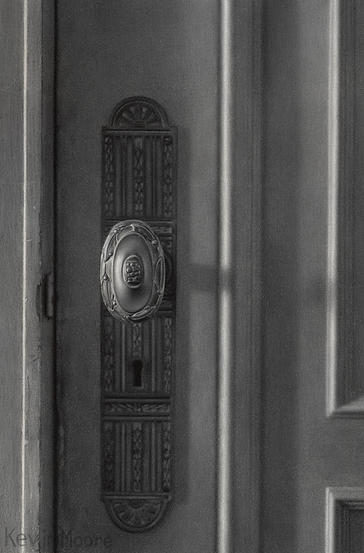 "You get to a point where you can control the material, where you can execute to a high enough level to communicate visually in a way that makes you happy," Moore said.
Ani Art was the brainchild of artist and financier Tim Reynolds, founder of the Tim Reynolds Foundation. His idea for Ani was to place "the strongest artistic training into the hands of many aspiring artists around the world," according to the academy's website.
The name Ani is a derivative of a Swahili word meaning "path." Thus, the name Ani Art suggests the academy offers a path to art-making.
Overall, Reynolds aimed to develop intercultural creativity and communication; he had the idea, but he needed a means to realize it. Then he heard about a method to train representational artists devised and developed by artist Anthony Waichulis.
Waichulis, trained at Schuler School of Fine Arts, was inspired by artist William Harnett and his trompe-l'œil still lifes of ordinary objects. That genre became Waichulis's specialty. His work has received top honors internationally, and in 2006, he became the Art Renewal Center's the first trompe l'oeil painter to be granted Living Master status.
Before hooking up with Reynolds, Waichulis had developed exercises to master representational art and first taught them at his own studio. Now his techniques constitute the curriculum for Ani Art Academies.
"Our curriculum has indeed been inspired by the classical works of antiquity," Waichulis wrote in an email exchange. "Our curriculum was inspired by the adaptable mechanisms of virtuosity that successfully communicated the aesthetic attitudes" of the classics.
For example, Renaissance painting is admired for its use of light and shadows.
"One example of how we begin to approach this level of skill is through the development of automaticity by engaging in repetitious exercises that target specific low-level mark making operations," Waichulis said.
"The goal of this exercise is to develop control of, and sensitivity to, your drawing tool by performing seamless gradations of value in one continuous motion. By applying the fruits of automaticity garnered from such an activity, artists can liberate their working memory from the effortful operations of material application and focus on more complex concepts of form, depth, composition, and overall expression," he said.
Through discipline, the skill is internalized, virtuosity achieved, and artists can then express their visions.
For more information, see AniArtAcademies.org
In our series "The Classics: Looking Back, Looking Forward," practitioners involved in the classical arts respond to why they think the texts, forms, and methods of the classics are worth keeping and why they continue to look to the past for that which inspires and speaks to us. For the full series, see ept.ms/LookingAtClassics