With our Middle Eastern holiday nearly over, my husband and I had only four days to spend in Jordan. We figured that since much of the country is desert and the places that interested us were all situated along the western border, we'd have plenty of time. As it turned out, we did get to see and do everything we had come for, but we discovered so much more that was impossible to cram into one short visit.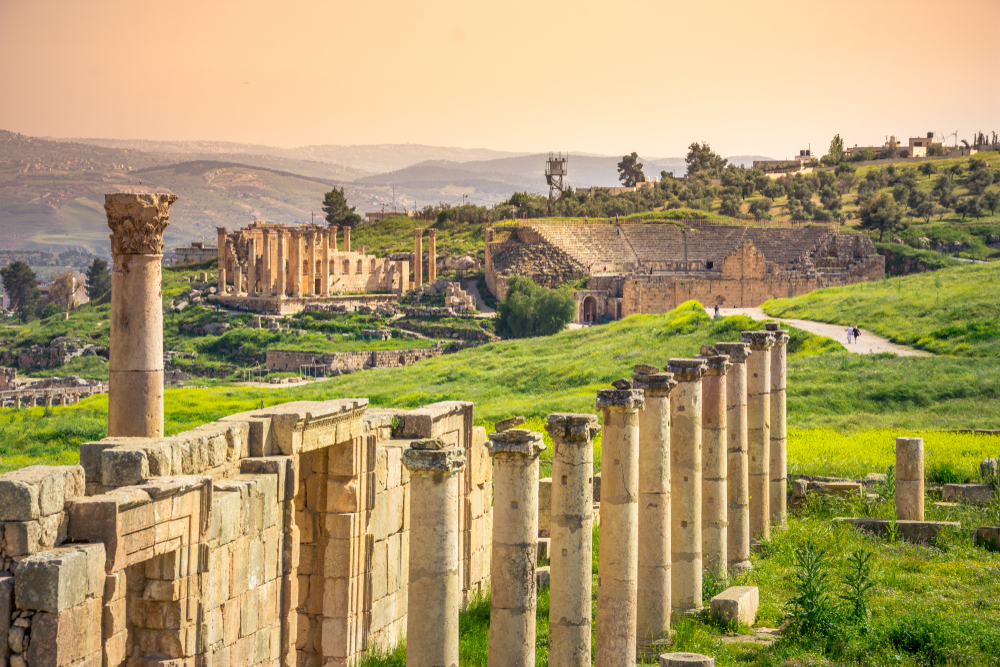 We started in Amman, the country's ultra-modern capital, where we found an intriguing mix of ancient and new with department stores next to open-air produce markets and sidewalks filled with people from many different countries. Besides being a popular tourist destination, Jordan is home to 10 million people—4 million in Amman—and because it borders both Palestine and Syria, it welcomes refugees from those countries, as well.
One of the highlights of this city is Jabal Al-Qal'a, the Citadel, atop one of the nine hills on which Amman was originally built and smack in the middle of the city. Here are ruins of successive civilizations and empires that began about 1800 B.C.—Assyrians, Babylonians, and others on up to Romans, Byzantines, and Umayyads in the seventh century. Once they left, this area fell into ruin and was only occasionally inhabited by nomadic Bedouins.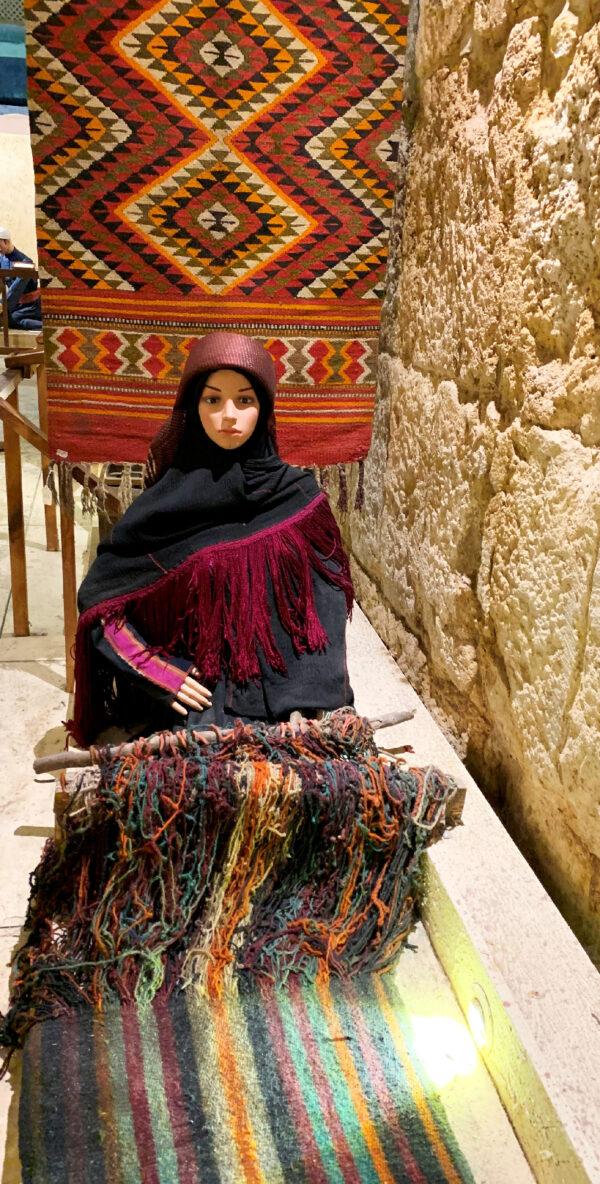 In the 1920s, excavations began at Jabal Al-Qal'a to uncover the tombs, arches, walls, and stairs that remain to tell the site's story. At its highest point is the Umayyad mosque, and far below that is a Roman theater. Within the theater is a museum where lifelike mannequins wear traditional costumes and portray daily life and work. The Jordan Archaeological Museum is here, too, displaying artifacts that date back to the Paleolithic period.
After our exploration of the Citadel, we lunched on falafel balls, hummus, and pita at Hashem, a popular downtown restaurant, then we were off to browse through the bazaars, called souks, amid the colors of fresh produce and the aromas of spices. In the afternoon, our guide surprised us with a stop for knafeh, a traditional Arab dessert made with shredded filo dough soaked in syrup then topped with a soft local cheese and pistachios.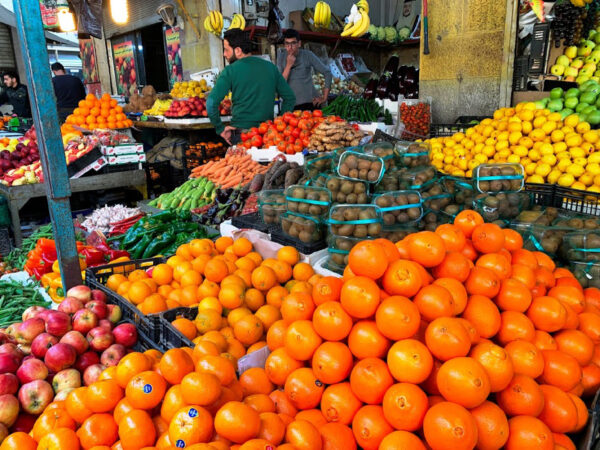 Another day took us on a 45-minute drive southwest to Mount Nebo, the traditional burial place of Moses, although there is no archaeological proof. Here we were able to stand where he is said to have when he looked across the Jordan River to what he called the Promised Land. We also spent time in the Moses Memorial, which houses mosaics excavated from various historical periods.
In nearby Madaba, "the city of mosaics," we visited St. George's Greek Orthodox Church to see the Madaba Map made of mosaics on the church's floor. Dating to the sixth century, the map is believed to be the oldest existing cartographic depiction of the Holy Land. What survives today is well-preserved, but the original piece contained 2 million colored stones.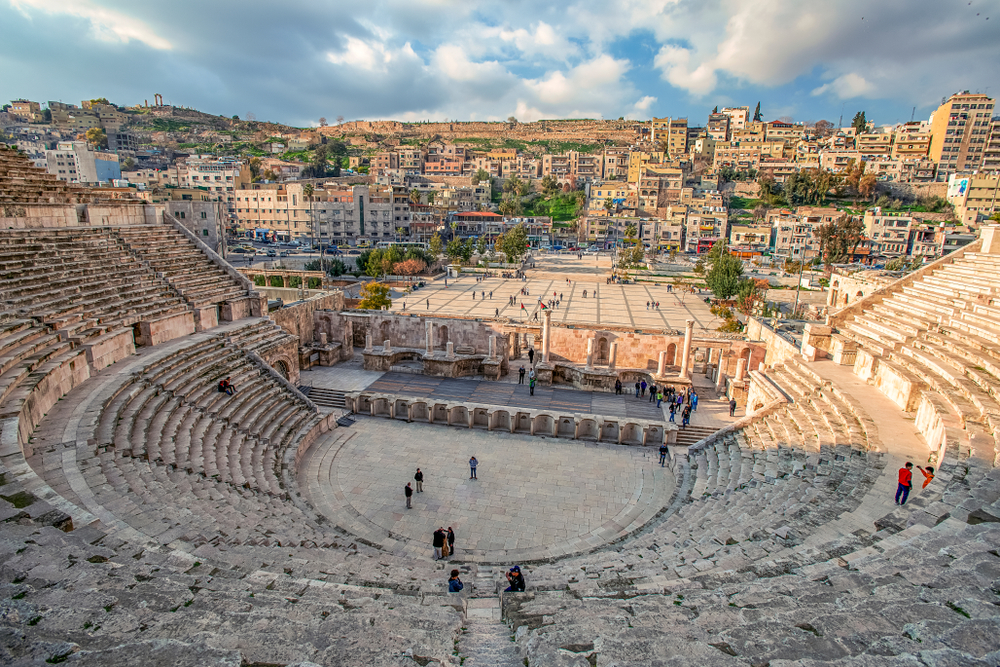 We lunched that day at Hikayet Sitti Food Basket (the name means "my grandmother's story"), where owner Ferial Karadsheh and her helper, Yazed Rbaean, presented us with a traditional maqluba, meaning "upside down." They prepared meat, rice, and vegetables in a huge copper kettle and then dramatically upended it onto a platter so that we could help ourselves.
Farther south on the Desert Highway was Petra, the fabulous "Rose City" established by the Nabateans in the fourth century B.C. and more recently inhabited by Bedouins. In 1985, the historic place was named a UNESCO World Heritage Site where today visitors can see remnants of Roman occupation and Greek invasion along with the tombs, palaces, and elaborate facades the Nabateans left behind.
To get into Petra, we walked through the narrow mile-long Siq until we reached the iconic Al-Khazneh, or Treasury. The pink-stone edifice is breathtaking in its size and intricate artwork, but it is only the beginning of 102 square miles filled with equally spectacular pieces. Archaeologists say only a portion has been uncovered, so future generations will have even more to see.
On another day trip in the opposite direction out of Aman, we passed Gilead and found Jerash, inhabited since the Bronze Age, and the hilltop site of the walled Greco-Roman city of Gerasa. The ancient city was once the pride of the Roman Empire, but it was largely destroyed by the Galilee earthquake of 749 and subsequent seismic events.
Today this is said to be the largest collection of Roman ruins outside of Italy. Many have been artfully restored so that visitors truly have the sense of going back in time. That restoration keeps it from becoming a World Heritage Site, but it doesn't detract from the enjoyment of the awe-inspiring structures—Hadrian's Arch, the Temple of Artemis, a huge amphitheater, and much more.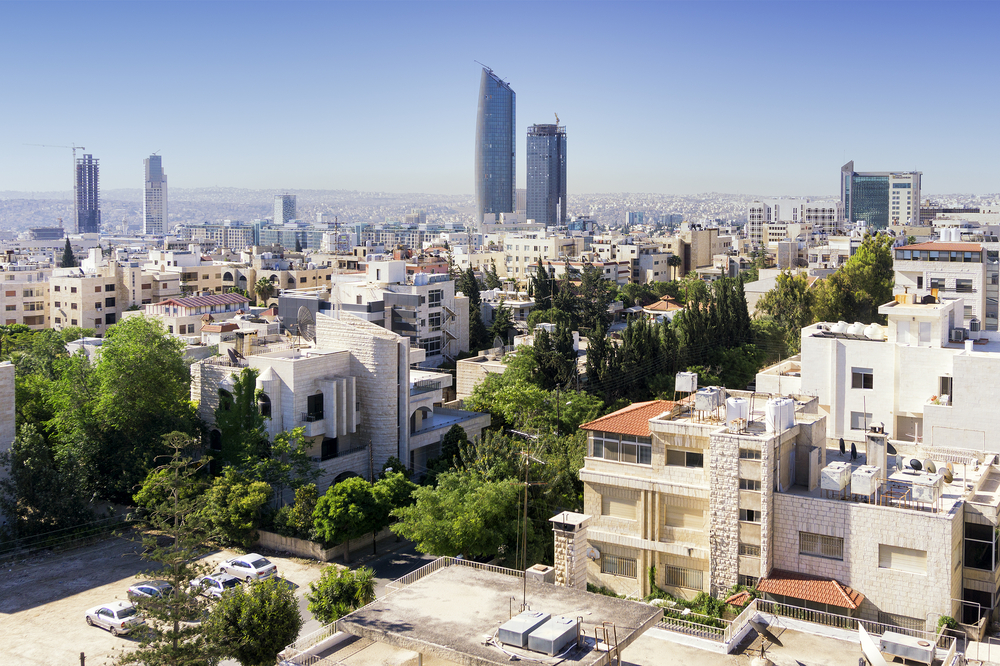 We climbed past surprisingly flower-filled meadows in this traditionally arid region to then wander among the columns and walls as we tried to imagine all that had happened there in the past. Finally, we headed back down, stopping to dance with an Arab bagpiper, try on some shemaghs (the traditional Arabian headdress), and savor a dish of Italian gelato—nodding to both cultures that have deep roots in this complex and intriguing country.
When You Go
Many organized tours go to Jordan. We traveled with Smithsonian Journeys and recommend them highly: SmithsonianJourneys.org.
Glenda Winders is a freelance writer. To read features by other Creators Syndicate writers and cartoonists, visit the Creators Syndicate website at Creators.com. Copyright 2020 Creators.com