When Walter Roberts first started working part time at the Capital City Farm in Trenton, New Jersey, the hot sun and manual labor made the job difficult for him but in four years, the 46-year-old says he has grown to love being a farmer.
"I've learned how to work tillers, lawnmowers with gears on it, and maintenance equipment," Roberts said in an interview. "I've planted everything like tomatoes and cucumbers and I've harvested it at all. I know exactly how things work."
In addition to having a steady job at Capital City Farm, Roberts has learned new agricultural skills that are valuable to others. "I've helped people out with their home gardens," he said. "People ask me all the time. I can be hired as a gardener or a farmer."
Thanks to the New Jersey Conservation Foundation and D&R Greenway Land Trust, Capital City Farm provides on-the-job training as well as fresh vegetables, and fruits to the Trenton Area Soup Kitchen next door, which feeds the surrounding urban community. "The soup kitchen installed for the first time ever a salad bar supplied directly from the farm, and it's the most popular meal," said Jay Watson, senior director with the New Jersey Conservation Foundation. "There is always a line at the salad bar."
While a community garden consists of a shared plot of land that individuals or groups use to grow flowers and plants for their aesthetic appeal, an urban farm is different in that it produces food for distribution to the community or is sold at a discount. "Ultimately, we would like to turn the property over to the community once people know how to grow and harvest the crops so that residents can forage in them," Watson said.
Land Conversion
The property used to be a dumping ground on North Clinton Avenue until D&R Greenway Land Trust converted it into Capital City Farm with private donations some six years ago. Since then, about $500,000 in infrastructure has been implemented, which was funded by a business grant, according to Linda Mead, president and CEO of D&R Greenway Land Trust, which has preserved 22,000 acres of land and maintains 44 miles of trails in New Jersey.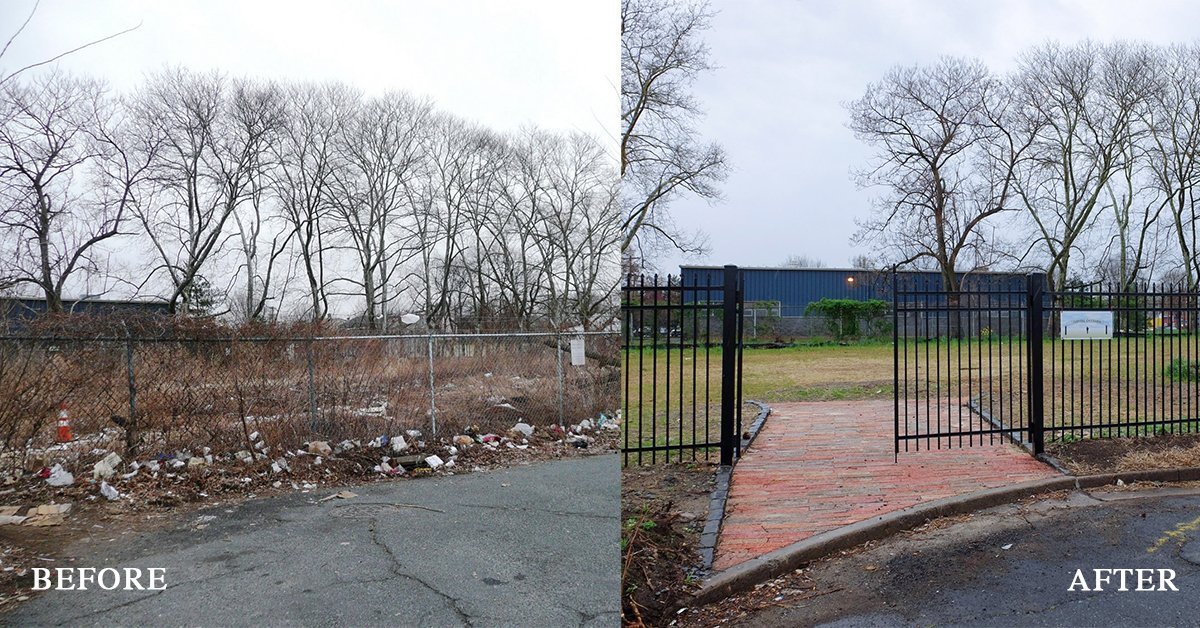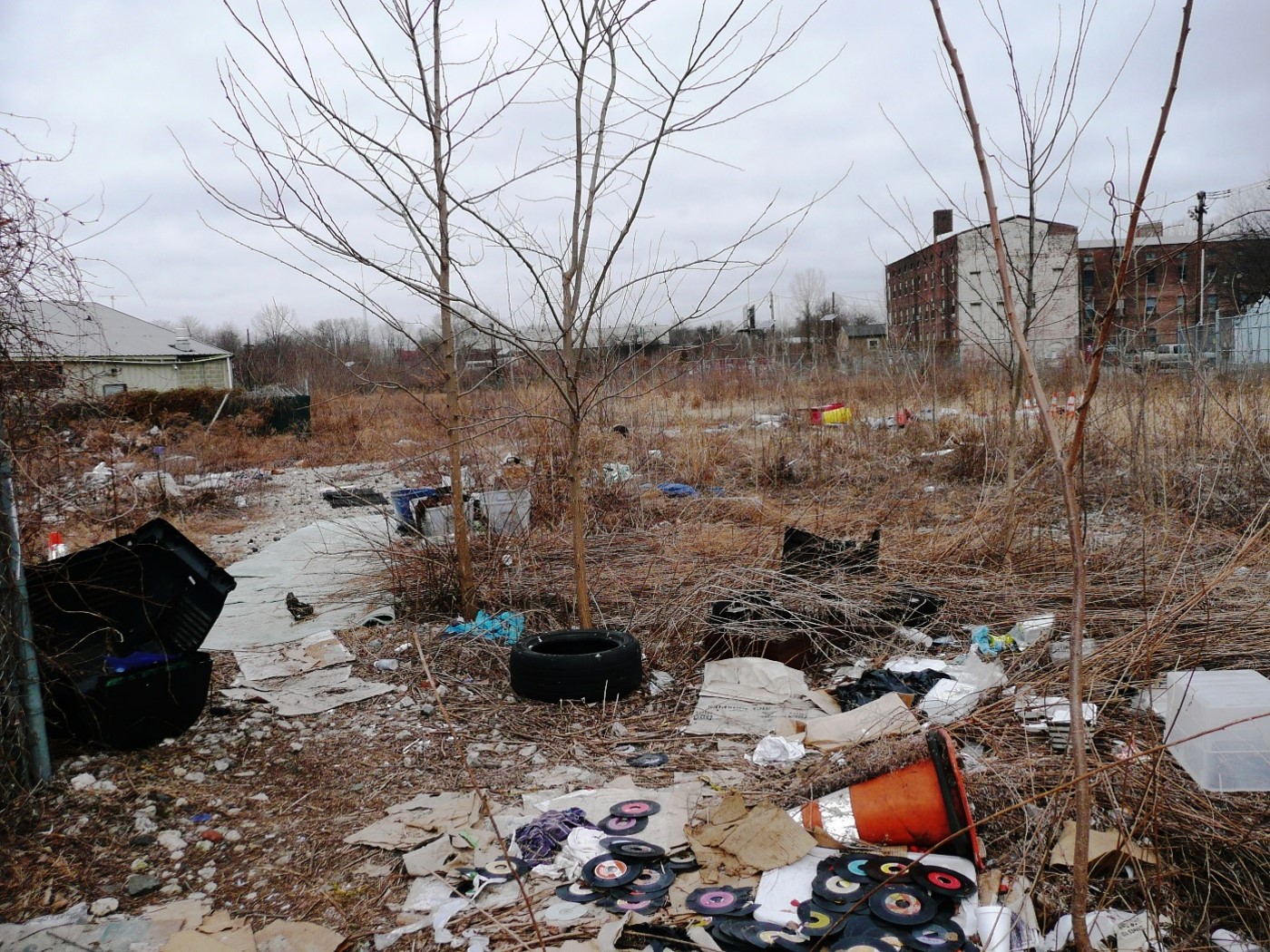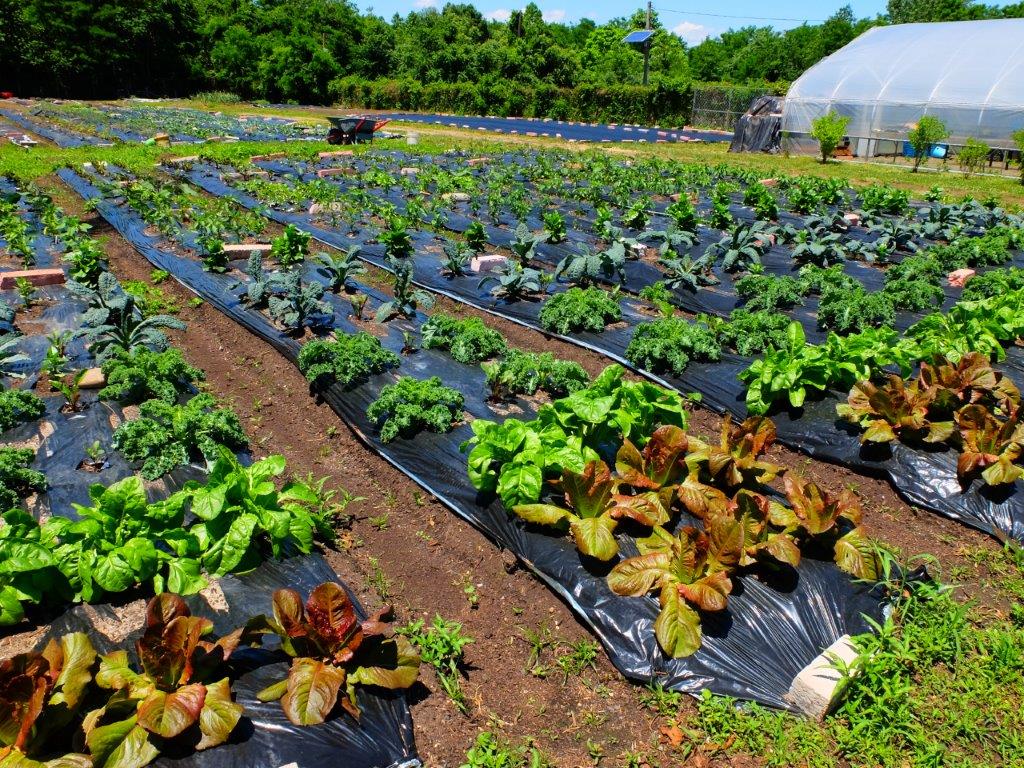 "The work we do is one of the most important because it's the basis for providing food, for providing clean water, for providing air and beauty in places that are meaningful in a local community," Mead said. The 2-acre Capital City Farm, which is managed by the Garden State Agrihood Project, donates 100 percent of its 1,000 pounds of kale, collard greens, cabbage, watermelon, microgreens, plums, peaches, corn, onions, peppers, strawberries, broccoli, and many other produce varieties "When people from the community come onto the site and ask about the farm, we give them produce but, at some point, we would like to generate revenue at reasonable prices," Watson said in an interview. The farm recently entered into a management agreement with Mercer County and the city of Trenton, which owns the property, and they have big plans to expand it over time.
Future Plans
"We come with resources and more importantly we come with expertise and that is what's going to take the farm to the next level, which is to be a beautifully planted and productive space that the community can come in and enjoy and at some point become an incubator of agricultural talent," said Aaron T. Watson, executive director of the Mercer County Park Commission.
So far, $20,000 has been allocated for materials and management. "Part of the purpose of this to begin with is to bring people from the community in here and get them trained on farming techniques," Mercer County's Watson said in an interview. Mercer County already manages the 250-year-old Howell Living History Farm, which operates as a museum and is located just 15 miles away from Capital City Farm. "Capital City Farm will now be an extension of the Howell Living History Farm. It's going to be our downtown campus where we host educational agricultural programs that will be led by Howell farmers and other staff."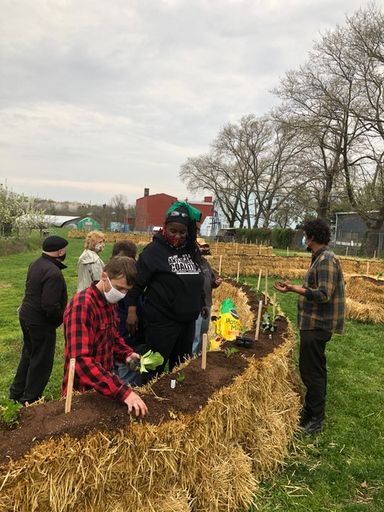 Currently, Capital City Farm is home to a grant-funded art installation called the Straw Bale Garden Project. "Together, we brought in all these straw bales to the property and worked with an artist to create a beautiful design form. We then planted vegetables in the bales, and over time they will break down and produce a beautiful garden," Mercer County's Watson added. Capital City Farm is just one of three D&R Greenway Land Trust projects launched. The non-profit organization recently purchased a 60-acre property in partnership with the city of Bordentown and the state of New Jersey that includes the Gardener's House, which is formerly owned by the estate of Joseph-Napoléon Bonaparte who was Napoleon Bonaparte's older brother. Bonaparte lived from 1768 to 1844.
"The Gardener's House is the only remaining structure from that period of time," Mead said. "We're going to be putting gardens in place there and working with the city to have volunteers come in and work with the gardens and be able to produce some food that we'll be able to donate locally."
In 2010, D&R Greenway Land Trust purchased the vacant St Michael's Orphanage located in Hopewell Township and converted it into a community garden last year. "Whether it's in cities like Trenton or Bordentown, or in a suburban area like Hopewell, these pieces of land that we preserve and that then become available in some way to the community, through trails, through farms, through gardens are places that become very meaningful and powerful in the community in terms of healing, sustenance and physical health," Mead said.
Juliette Fairley is a graduate of Columbia University's Graduate School of Journalism. Born in Chateauroux, France, and raised outside of Lackland Air Force Base in Texas, Juliette is a well-adjusted military brat who now lives in Manhattan. She has written for The New York Times, The Wall Street Journal, TheStreet, Time magazine, the Chicago City Wire, the Austin-American Statesman, and many other publications across the country.