Marcus Jansen had just been honorably discharged from the United States Army, and was selling his artwork on the corner of Prince Street and Broadway in New York in 1999. Twenty years later, his work has been collected by celebrities and featured in galleries all over the world.
Jansen was born in New York, and grew up in Germany. During the summers, he would return to New York and stay with his godmother on the Upper West Side. Graffiti art was popular in the early 1980s, and greatly influenced the young artist.
While Jansen was growing up in Germany, he also became interested in contemporary artists and expressionist painters from the early twentieth century.
"I took on to liking what they were doing. I also understood that they were coming from this critical edge. They all came from a time of war, and conflict, and poverty, and so forth, and that appealed to me. It was familiar to me based on what I saw in New York," Jansen explained.
Two Worlds
In 1986, Jansen was in New York during one of his summer trips. His godmother was friends with the mother of West One, who was one of the preeminent graffiti artists at the time. She suggested that Jansen meet him.
"I was just so taken by the fact that somebody could do what he was doing," Jansen told The Epoch Times.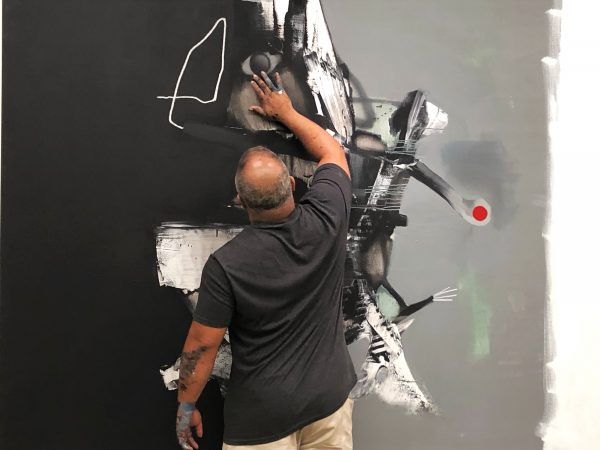 Jansen became enamored with West One's graffiti lettering style, and the artwork greatly appealed to him.
Jansen's experiences in Germany and New York urged him to create some kind of bridge between the two countries' cultural and artistic elements. This bridge would connect these two different worlds, and would ultimately manifest as his genre and style.
Military Influence
Jansen enlisted in the United States Army in 1989 in an effort to find structure and discipline. He had dropped out of art school, and had just finished an apprenticeship as a house painter.
While Jansen was in the Army, he learned the importance of discipline, tactics, and strategy. These lessons greatly helped Jansen become business savvy in the contemporary art world.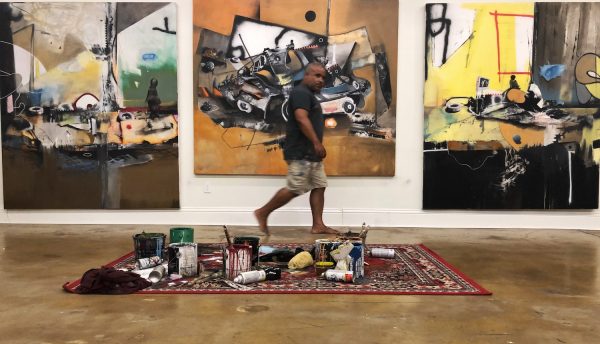 After being stationed at Fort Bragg, Jansen was deployed during Operation Desert Storm. While on his deployment, Jansen experienced his fair share of traumatic events. In one instance, he witnessed a Scud missile explode that killed approximately 60 people.
His experience from the Gulf War changed his perspective on the world and made him more critical about military conflict.
After he returned to the U.S. in 1991, he was deployed to the demilitarized zone in South Korea. In 1997, he was honorably discharged from the Army.
Twenty Years of Work
In 1999, Jansen returned to New York. He began selling his artwork on the street in lower Manhattan, and was bartending on the side to support himself. He had also started struggling with PTSD, and had difficulty concentrating and contending with pressure.
However, art became a therapeutic outlet for Jansen.
"Some people go to drugs and alcohol. To me it's art. It's a way of coping and also being in charge and creating something positive at the same time."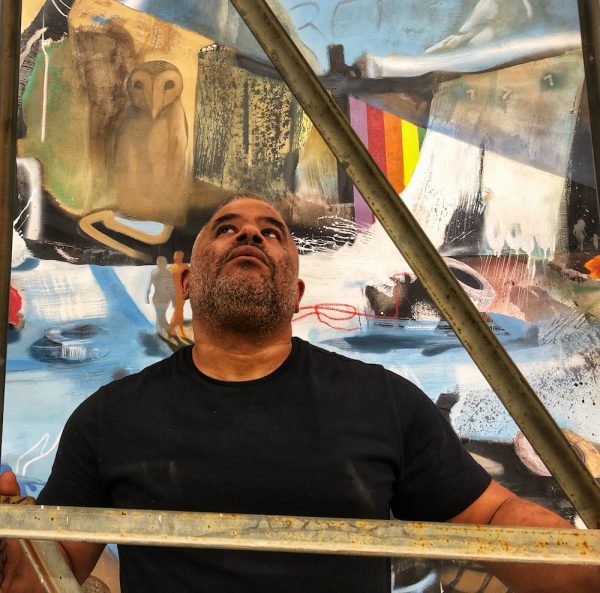 Jansen had to hustle, but over time he became more and more successful. In fact, one of the first paintings he sold was to the actor John Ortiz. Jansen then moved to Fort Meyers, Florida in 2000.
Since then, his work has been collected by athletes and celebrities like Carmelo Anthony and LL Cool J among many others. His work has also been featured at galleries including the Weinstein Gallery in San Francisco, the Lazinc gallery in London, Galerie Kellermaan in Düsseldorf, and Galerie Amart in Vienna.
Jansen's next exhibit will be at Gallerie DANYSZ in Paris, which will run from September 7 through October 12, 2019.