Writing is not only an art form, it can serve as a therapeutic outlet for frustration, creativity, and trauma. One woman was horrifically abused, but found an escape through writing.
Katerina Canyon had an unimaginably rough childhood growing up in Los Angeles, California. Both of her parents contended with drug addiction, and many times rent money went toward funding their habits. As a result, Canyon's family was evicted from their home several times. The family would often end up living in their car or in a small hotel room.
To make matters worse, Canyon's father violently and sexually abused her starting at age 3. By age 13, she began writing poetry as a therapeutic outlet from the abuse.
"He was a very violent person. He was on edge pretty much every day. It left me living in a tremendous amount of fear," Canyon told The Epoch Times.
Surviving Abuse
Canyon's father also abused her mother. She vividly remembers him beating her in front of their house. Canyon retrieved her father's gun from his closet in an effort to intervene. The then 15-year-old was ready to shoot her father, but her mother begged her not to.
When Canyon's mother passed away, she had nowhere to go and ended up living on the street in downtown Los Angeles. She was only 18 at the time. She became pregnant at 19, but the father had his own family, and they would not allow her to stay with them. Sometimes, he would stay with her on the street.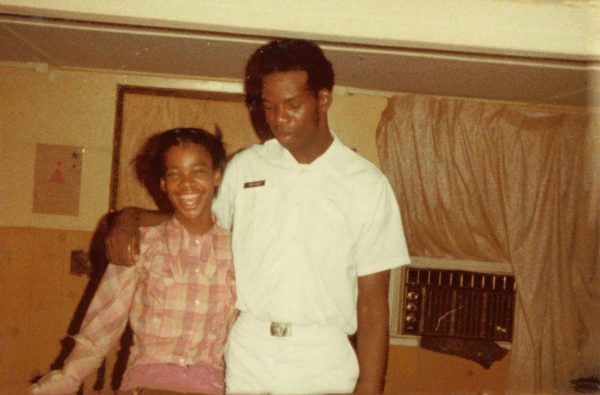 Once their son was born, her sister-in-law allowed her and her son to stay with her. While Canyon was staying there, she earned a degree in paralegal studies. From there, she was able to move into her own place and raise her son.
Canyon worked as a paralegal, but the requirements became higher over time. She only had an associate's degree, and her profession began demanding a bachelor's. She ultimately earned a bachelor's degree in English and international studies at St. Louis University. She also received a master's degree from Tufts University in law and diplomacy in 2015.
"I felt very positive and hopeful. I felt like I was going to go off and do amazing things," Canyon recalled.
Self Esteem
Canyon started working for Better Care Network in New York, which is an organization that helps support children who don't have an adequate home.
Despite her workload, Canyon wrote a novel in 30 days entitled "LA Nomad," which is based on her own experience living on the streets of Los Angeles.
"It was very exciting. I really loved it. I think that was sort of a revelation for me to be able to connect with that part of me," Canyon recalled.
One day, she had a traumatic experience at work. Canyon has Lupus, and was feeling quite ill when she made a mistake forgetting to add a link to an article on their website. Her boss was upset, and told her she was like half an employee.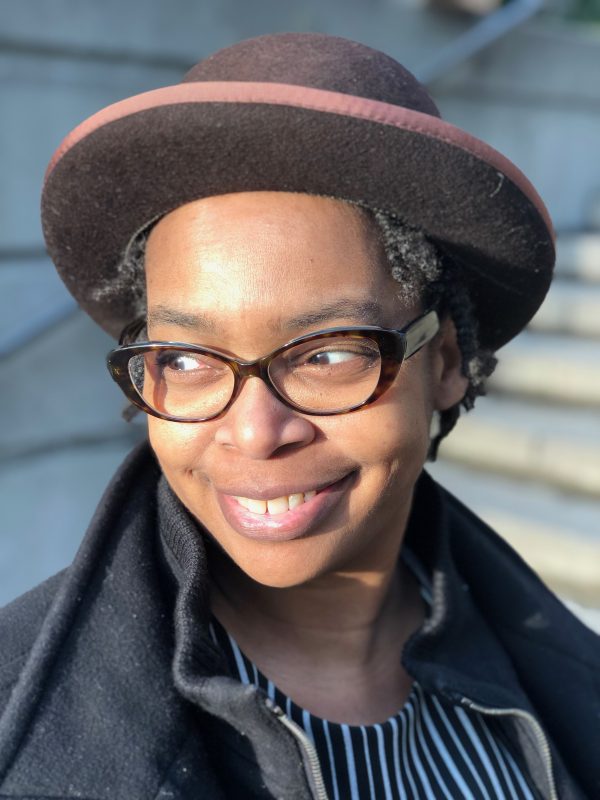 "My brain started going in circles of 'I'm half an employee, I'm half a mother, I'm half a wife, I'm half a human,' and I started thinking that I didn't deserve to live," Canyon said.
Canyon was chopping carrots for a salad as these thoughts ran through her mind, and she took the knife and cut herself.
She stopped, slammed the knife on cutting board, and called her therapist. She then went to the hospital and the doctor explained that she was suffering from a bad Lupus flare and depression. The Lupus medication she had been taken had induced a depressive psychosis.
Rediscovering Passion
Canyon stayed in the hospital for a couple of weeks. There were two other patients who were writers, and one of them approached her with a binder of poems he had written. She read them, and told her she was a poet as well. She recited a few of her poems, and he complimented her. She then read all of his poems, and he encouraged her to continue writing poetry.
Canyon heeded his advice, and over time became better and better. Her psychiatrist told her she was a talented poet and that she should focus on her craft.
She ultimately ended up starting two of her own publications called "Next Day" and "Poetic Kat."
Canyon now writes to advocate for children and other vulnerable populations, and writes to inspire people to overcome life's adversities. She also continues to write poetry, and inspire others to hone their literary craft.
People will often write her, and thank her for sharing her story because they themselves have been abused. Her writing is also informative, and lets other readers know about the abuse that is occurring in the world.
"I feel like the setback at the hospital was an opportunity for me to discover who I really am, which is a writer," Canyon explained.