ALEXANDRIA, Va.—Like a cold chunk of watermelon on a mid-July pool day, riverfront Old Town Alexandria is a sweet bite into the best of the American Experiment. At once, a quaint and cozy small town and a blossoming hub for go-getters and creatives, the city's proximity to Washington—just five miles out, so close you can spot national monuments across the Potomac River—imbues unassuming Alexandria with an of-the-moment sense of relevance.
Founded in 1749, Old Town Alexandria is a nationally designated historic district, but its focus is undoubtedly forward.
Alexandria's easy awareness of the next and newest is deepened by its very real contributions to our nation's early years, a long and storied history that gives root to the creative freedom of today. The hometown of America's first president, Alexandria has long served as a launch pad for movers and shakers.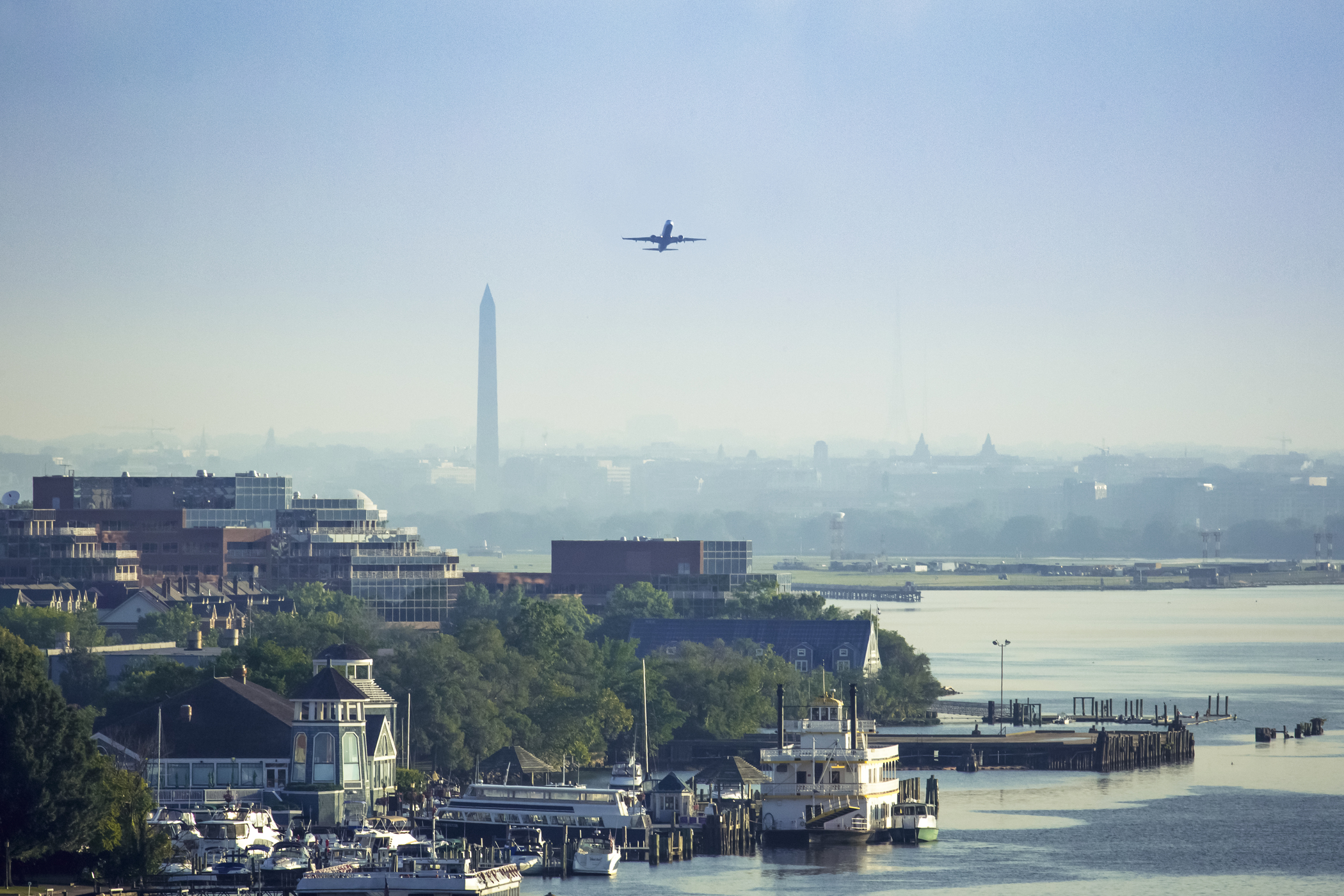 Visitors can follow in George Washington's footsteps by visiting his pew at Christ Church; dining at Gadsby's Tavern, where he was a regular; and even staying in his former townhouse, available for rent on Airbnb. The main attraction, however, is Mount Vernon, George and Martha's estate located eight miles south—it's a must on any visit to Alexandria. A scenic bike ride along the leafy Mount Vernon Trail is the ideal way to reach the estate, but narrated boat cruises are available too.
Alexandria is already the ideal home base for any visit to Washington—it's located on the D.C. Metro line and offers its guests lower prices and a slower pace than the nation's capital—but it's also rising to repute of its own, and for good reason. Arriving in Alexandria feels a bit like stepping onto the set of a hometown Hallmark movie, only the plot isn't gimmicky and the characters are full of surprises.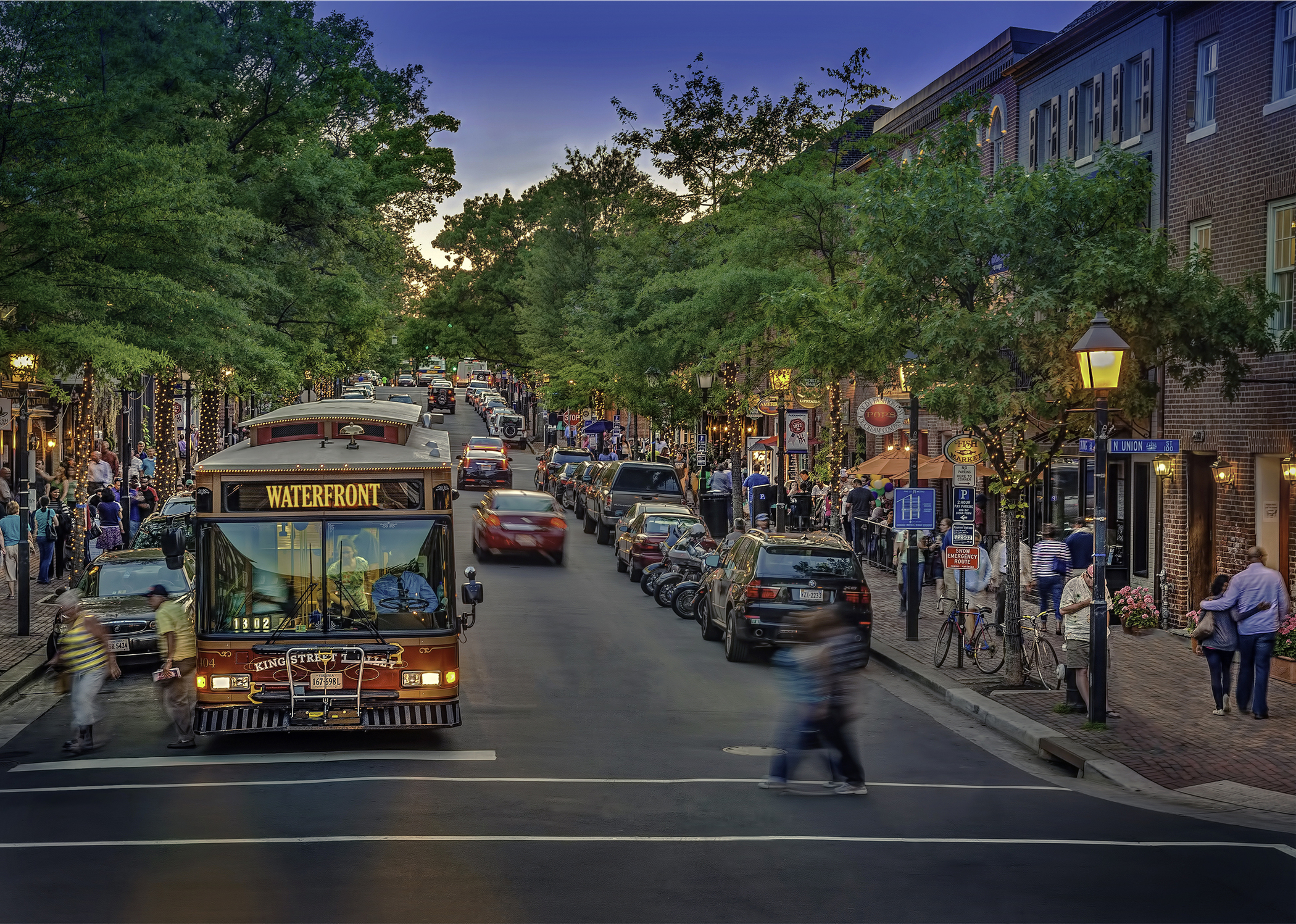 Canopies of mature, leafy oaks drape over cobblestone streets hugged on both sides by Federal-style row houses, most notably on Captain's Row, one of Alexandria's most iconic streets—a potent dose of born-and-bred Americana. Due to its picture-perfect setting, Captain's Row is a popular spot for special occasion portraits, and no visit to Alexandria would be complete without snapping a photo of it. 
As you stroll Old Town with camera in hand, make sure you also stop to snap a pic at the Spite House on Queen Street—at seven feet wide, it's the skinniest historic house in the U.S. It was built in 1830 when an exasperated former tenant grew tired of rickety carriages taking shortcuts through the alleyway bordering his home. His creative solution to loiterers and traffic was to block the alley for his own purposes, and it remains a private residence today.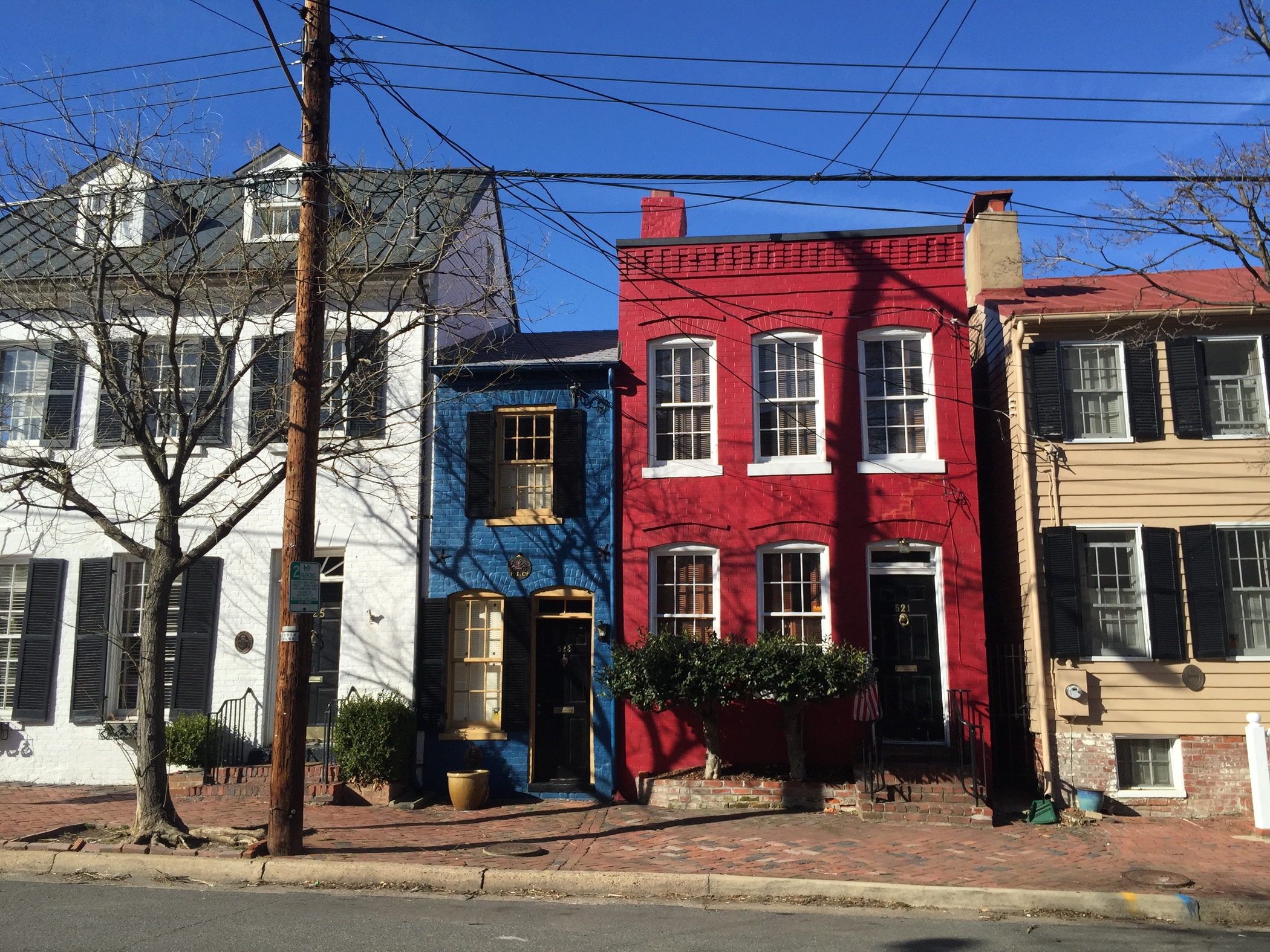 Another worthy stop on Alexandrian explorations is the Stabler-Leadbeater Apothecary Museum. The apothecary was founded by Quakers in the 1700s, when exotic herbs and bloodletting devices were the treatments of choice, and has been preserved as a museum, with many original relics to show for it. Thirty-minute guided tours are available twice hourly and give visitors a peek into the potions of the past.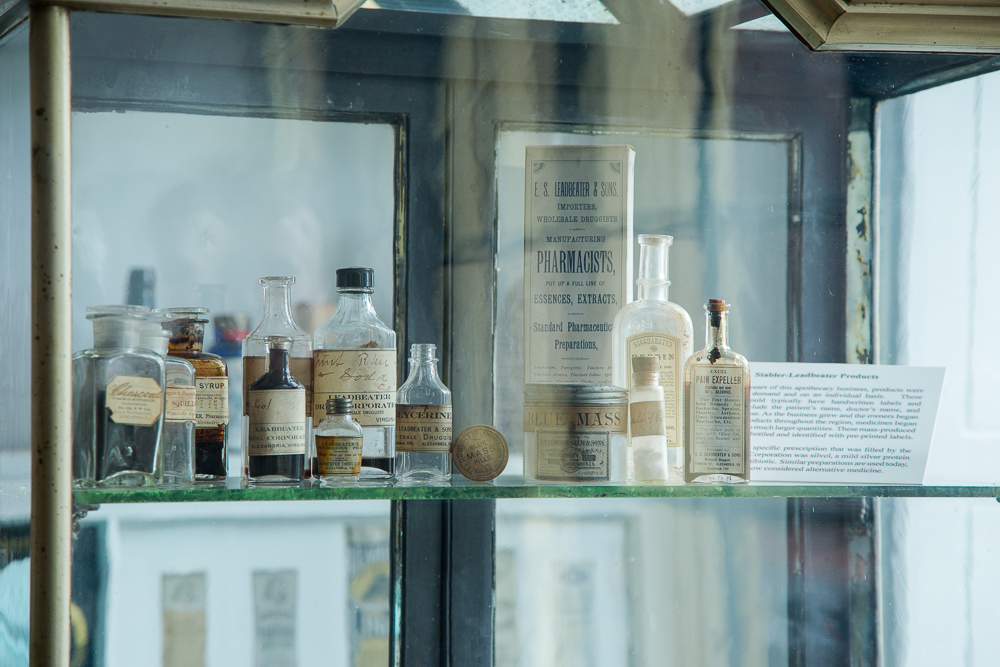 Visitors who want to see it all in Alexandria should purchase a Key to the City Museum pass: $15 grants you access to nine historic sites, as well as 40 percent off admission to Mount Vernon and discounts at museum stores. The pass includes access to Carlyle House, a historic mansion that inspired the PBS drama "Mercy Street."
With its historical context and educational interest, Alexandria is undeniably a city of the times—a city not just of yesterday but of today and tomorrow. It's dog-friendly and quirky, both a haven for hard-hitting Washington suits and a wholesome place to raise a family. More than 20 new restaurants have opened in the past year, along with the city's first waterfront hotel and a public space called Waterfront Park, the initial rollout of the city's gradually unfurling plan to take full advantage of its riverside location. Plans for on-site pop-up programming include public art installations and seasonal festivals, and even now, water taxis and cruises depart from Waterfront Park regularly and take you right to Washington.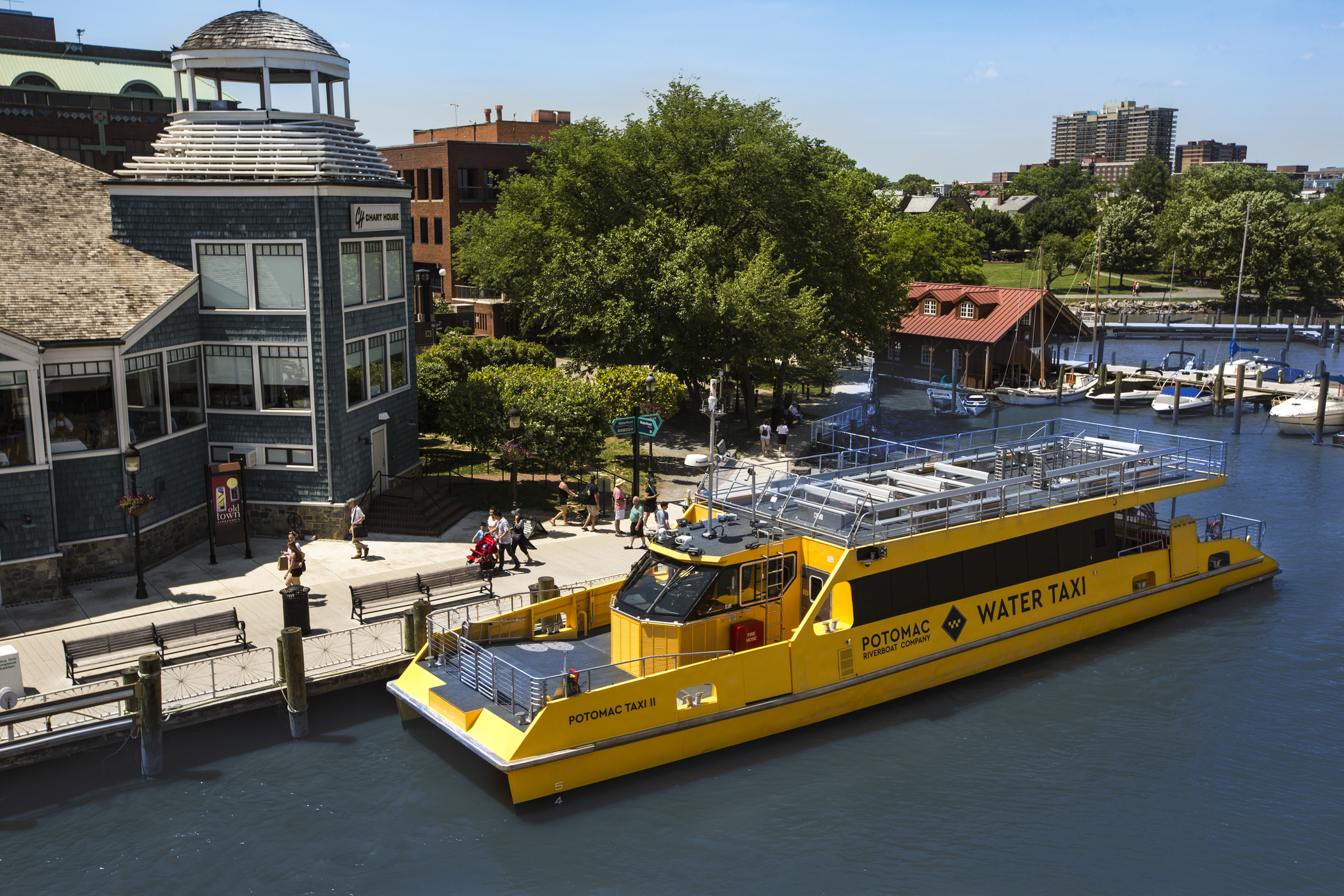 Old Town Alexandria's main street, King Street, is a mile long, but rather than a concentrated block or two boasting the main attractions, its entire length is filled with restaurants and shops, bookended to the east by the Potomac. King Street's boutiques run the gamut of inventory, from vintage cocktail ware at The Hour to thoughtful paper goods at Penny Post. The street is pleasantly walkable, but a free trolley runs on a loop if you tire of taking it in on foot.
Visitors can also spend time wandering the Torpedo Factory Art Center, a former naval munitions factory that was transformed into a sort of coworking space for artists back in the 1970s. Today, housing 82 artists' studios, it's the largest collection of publicly accessible working artist studios in the country. Artists can be seen expressing themselves through a variety of media, including printmaking, painting, stained glass, ceramics, sculptures, and more. Visitors are free to shop, chat, or sign up for an art class.
When it comes time to refuel in Alexandria, no meal could better capture the spirit of the city than Meggrolls. Meghan Baroody launched her innovative take on eggrolls as a food truck, but the concentrated servings of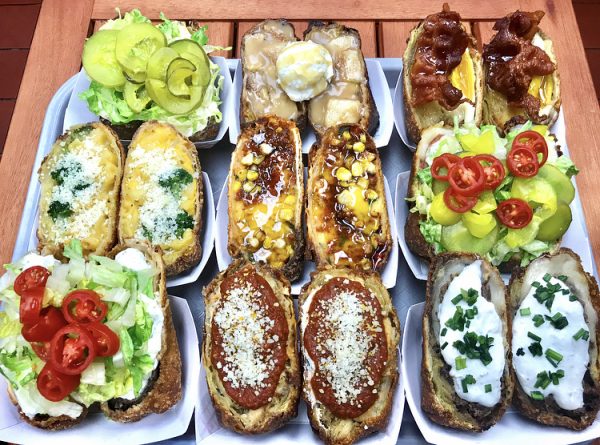 comfort food soon became a permanent counter-serve staple, and she has big plans for expansion. You haven't lived until you've tried four-cheese broccoli mac fried into an oversized eggroll. 
Another can't-miss "only in Alexandria" sort of spot? Captain Gregory's, a speakeasy tucked inside a donut shop. Ring the bell and hope the captain's in.
Another standout in Alexandria's culinary scene is Virtue Feed & Grain, so named for its original role as a granary in the 1800s. The two-story, indoor-outdoor restaurant is a modern take on the traditional American tavern, and bustles with the energy of breaking bread. Sit outside for a scenic spot with Waterfront Park just around the corner.
To get a dose of the cutting edge and trendy in Alexandria, pay a visit to The People's Drug, where there's a drink sure to cure whatever ails you. (Served up by a non-drinking, chemistry-loving bartender, I might add.) By day, the space is reminiscent of its early days as a lunch counter—the spot was established in 1905 to serve up hamburgers and vanilla shakes—but by night, tipples are the main event.
Alexandria's thriving restaurants and 100 trendy boutiques exude an irresistible appeal, made all the more alluring by their historically significant spots to call home. The architecture may date back to the 1700s, but the concepts are future-focused, a demonstration of what communities will create if given free rein to work at what they love.
With its past preserved and its future promising, Alexandria reminds visitors of the beauty of the American Experiment—the welcoming small town on the outskirts of our nation's seat of power is a visceral reminder of all we've gotten right.  
Skye Sherman is a freelance travel writer based in West Palm Beach, Fla. She covers news, transit, and international destinations for a variety of outlets. You can follow her adventures on Instagram and Twitter @skyesherman
She was a guest of Visit Alexandria.