ESTREMOZ, Portugal—At first glance, the middle-aged woman with the glasses and grayish hair is just wrapping little clay balls the size of marbles. But within seconds, a head, legs, arms, and then a fully developed figure appear. Together with her sister and nephew, Maria Inácia Fonseca runs the craft studio Irmãs Flores in the small town of Estremoz in Portugal's Alentejo region. They are three of only  10 people who uphold a tradition that dates back to the 17th century.
Day in and day out, they create small works of art depicting natural elements, local trades and events, popular traditions, and devotions. "I started when I was 13 years old," Fonseca said. "Since UNESCO inscribed our Estremoz clay figures on the cultural heritage list, we've become even busier, though we still only have the same number of hands. I'm ready to retire, but who will continue this work?"
Traveling Back in Time
The clay figures of Estremoz are not the only example of the country's endangered craftsmanship, but the Alentejo region might just be the best place to protect them. Travelers who skip the much more famous beaches of the Algarve or the wine temptations of the Douro will journey past wheatfields, wildflower meadows, sleepy white-washed villages, majestic medieval cities, and endless cork oak forests. To visit the Alentejo, Portugal's largest but least developed region, is to travel back in time.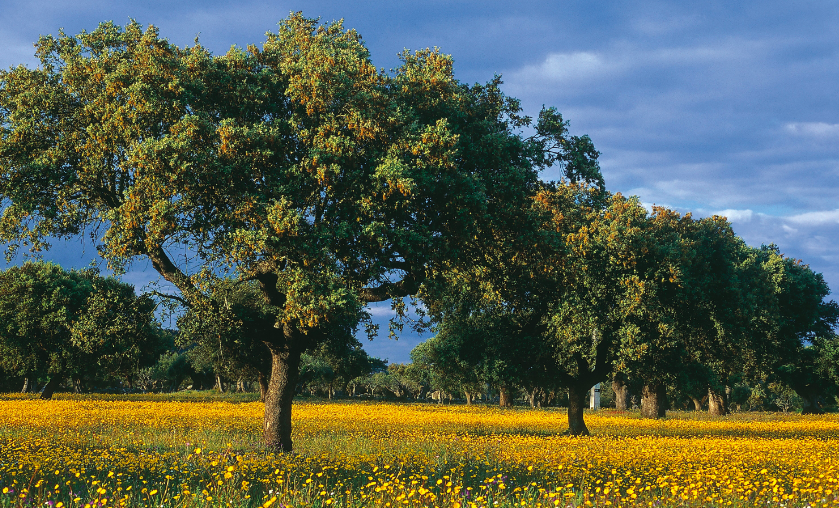 Its proud if melancholic people valiantly cling to their local crafts, like young Riu Picaveu, who continues the custom of cowbell making, an art form that has existed in the Alentejo for over 2,000 years. The Portuguese cowbell, which has an unmistakable sound, can still be heard in rural areas where animals are herded. The bells, which usually start at 4 euros, are exported to France, Spain, and even Angola. Only 13 master cowbell manufacturers remain in Portugal, with the majority located in the Alentejo.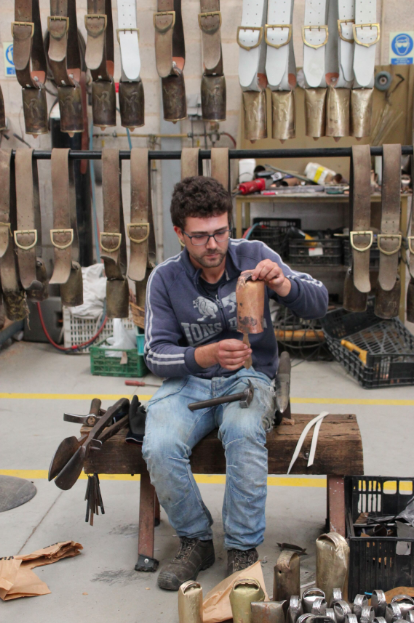 Charming Evora
Besides these two endangered cultural traditions, UNESCO has also listed the town of Evora, arguably the region's biggest attraction and an enchanting place to delve into the past. Inside the 14th-century walls, Evora's narrow, winding lanes lead to a vast array of fascinating historical monuments: Portugal's largest medieval cathedral; the columns of Templo Romano; a picturesque town square, once the site of some rather gruesome episodes during the Inquisition; and the macabre crypt of the Capela dos Ossos (Chapel of Bones).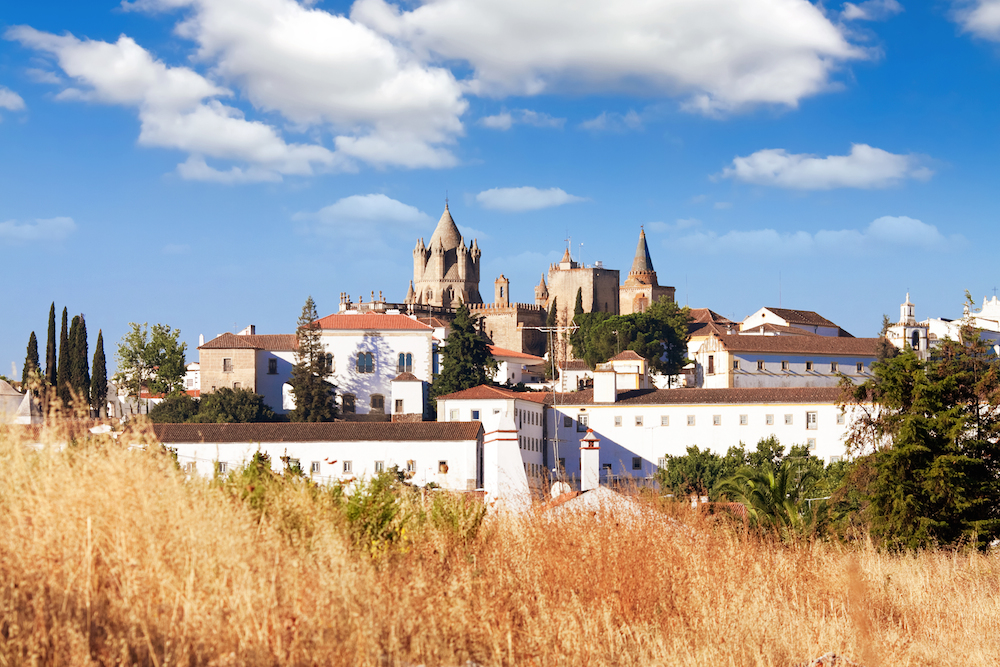 Along the cobblestone streets, many shops sell products made from cork, such as hats, handbags, baskets, coasters, and even postcards.
"Cork is Portugal's biggest industry and exports account for about 70 percent of the entire world trade," according to guide Luis Ribeiro de Fonseca. Throughout the summer months, axes can be heard throughout the montados (cork oak woodlands) of the Alentejo before the trees begin their nine-year-long process of regenerating their corky cladding.
Traditional Cuisine
Although some landowners have become very wealthy thanks to the cork trees, the region is one of the poorest in Western Europe. As a result, the traditional cuisine is very simple and based on the local fresh ingredients that grow in abundance in the fertile surroundings. The cuisine consists mostly of soups, meat, fish, and bread flavored with home-grown herbs like coriander and mint. Many towns have their own specialties, such as egg yolk-based desserts or bacalhau dourado, a fish dish of cod mixed with eggs and fries, which was invented in Elvas in 1947.
To visit Alentejo feels like charting undiscovered territory, away from the hustle and bustle of everyday life. Instead of big hotel complexes, owner-operated bed and breakfasts, often down some dirt tracks in the countryside or in remote villages, guarantee a peaceful sleep, while the Pousadas de Portugal offer affordable stays in some of the country's most magnificent old buildings such as monasteries or castles.
Majestic Fort of Graça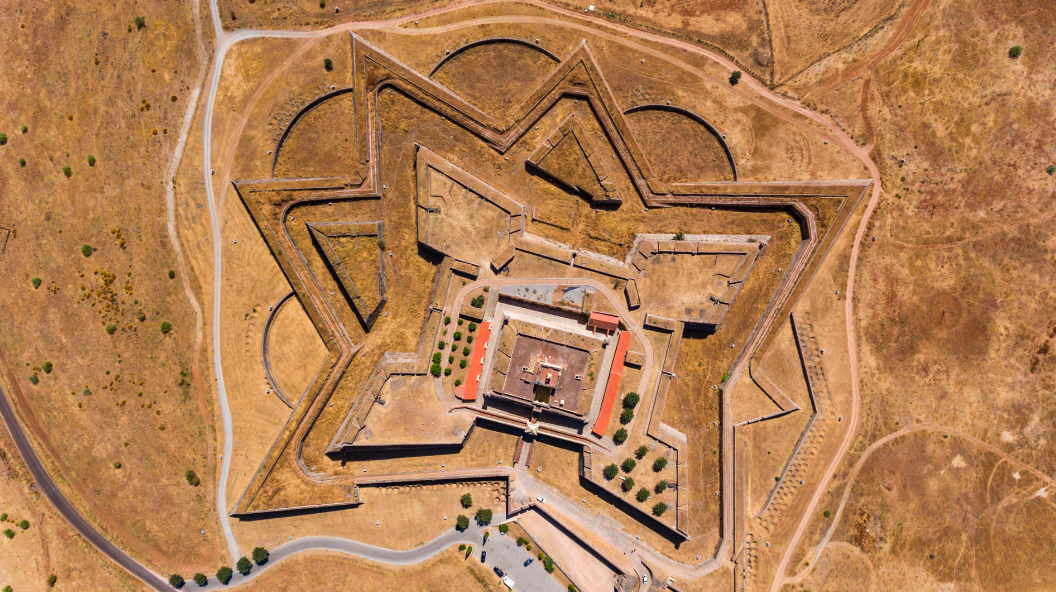 Sights like the majestic Fort of Graça near the border town of Elvas are not visited often, and lines at ticketing offices are almost nonexistent. "We'd love to have more visitors," said guide Margarida Ribeiro, adding that the site was only opened as a museum in 2015. Designed to withstand intense bombardment, the star-shaped fortress was built between 1763 and 1792, and is a masterpiece of military fortification. Featuring three lines of defense, two moats, and thick slopes, Fort of Graça was eventually never attacked. However, it was used as a military and, then, a political prison until 1974.
"Sometimes we have former inmates coming to visit, and their stories, especially of those who were in solitary confinement, are heart-breaking," Ribeiro said.
Just like the fortress, the town of Elvas is a uniquely well-preserved historic frontier, a mere 7 miles from the Spanish border. Few tourists find their way here but those who do are rewarded with a Moorish castle, the biggest aqueduct on the Iberian peninsula, and the handsomely tiled Praça da República square, which is dominated by the former cathedral, the Igreja de Nossa Senhora da Assunção.
Century-old traditions, unusual food, and historical treasures are to be found everywhere. The world has yet to discover Alentejo. Get there before it does.
Wibke Carter is a travel writer who hails from Germany, has lived in New Zealand and New York, and presently enjoys life in London. Her website is WibkeCarter.com