More famous recordings have been made at the Village Vanguard than any other jazz club in the world. Two new releases, one from 1988 and the other from last year, confirm that the tradition of performing timeless music in the downstairs venue is not only longstanding but a continuing one.
Eddie Daniels and Roger Kellaway: 'Just Friends: Live at the Village Vanguard'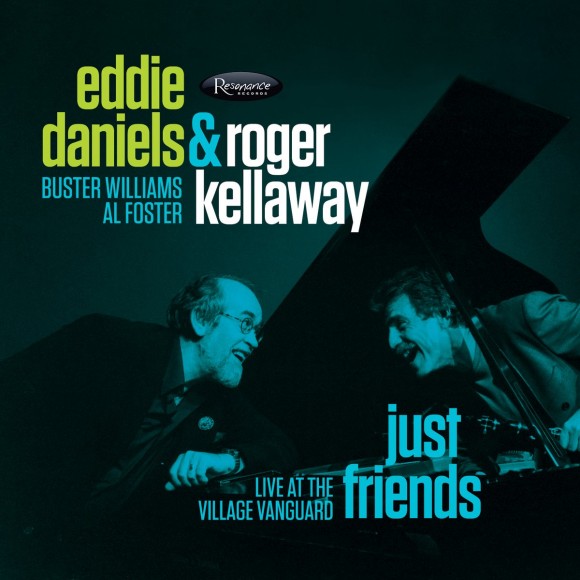 Although Eddie Daniels plays saxophone and flute, it is his clarinet playing that sets him apart. The instrument that was so popular during the swing era with star player/bandleaders Benny Goodman and Artie Shaw fell out of fashion by the 1950s. Daniels first appeared on the scene in 1966 when he joined the highly regarded Thad Jones/Mel Lewis orchestra, where he stayed until 1972. Then, he started recording as a leader and played with a host of luminaries, including the Duke Ellington Orchestra (which was then under the direction of Duke's son Mercer Ellington).
Like Daniels, pianist Roger Kellaway has a firm grounding in classical music. He studied piano and composition at the New England Conservatory of Music from 1957 to 1959. A versatile musician, he played in jazz and blues groups as well as with singers Bobby Darin, Barbra Streisand, and Joni Mitchell in addition to composing and arranging.
Daniels and Kellaway met when they were paired at a Highlights in Jazz concert and immediately clicked. They subsequently recorded together and in 1988 had the opportunity for a week at the Village Vanguard. For a rhythm section, they invited two top players who had never performed with them: Buster Williams on bass and Al Foster on drums.
George Klabin (the President of Resonance Records) had recorded the group, with the musician's approval, for his own collection. Listening to it recently and sharing it with the players, they decided to issue a CD with liner notes containing statements of Daniels, Kellaway, and Williams.
The set was comprised of two pieces by each of the leaders as well as the standard "Just Friends."
The opening piece, Kellaway's "Some o' This and Some o' That" is a finger-snapper with a Thelonious Monk influence. First, Daniels solos, injecting a blues feeling, followed by an equally funky solo by Kellaway.
This is followed by Daniels' dreamy "Reverie for a Rainy Day," a gorgeous ballad that brings out the group's lyrical side.
The third track, Daniels' "Wolfie's Samba," takes its melody from Mozart's Clarinet Quintet. The beginning is played straight as a duet, a reminder of the classical background of Daniels and Kellaway. Then, the rhythm section joins in and the piece becomes a swinging samba.
"Just Friends" gets an 18-minute workout that begins impressionistically before stating the melody and gathering steam. Williams provides a strong pizzicato bass solo and Daniels plays a solo that sounds as if he is charming a snake.
The closer, Kellaway's "The Spice Man," has a drum intro and then the other musicians enter at a frenetic pace. Kellaway says in the liner notes that he will probably never play it again, explaining "I just don't want to play that fast. It was written during a youthful time." All four members of the group have a chance to shine, Williams with a bowed solo and Foster with a fantastic drum solo.
The sound is surprisingly good for a recording made on a cassette recorder almost 30 years ago. Resonance deserves credit for issuing this session.
Cécile McLorin Salvant: 'Dreams and Daggers'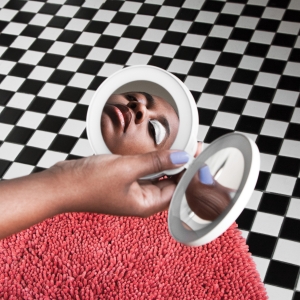 Jazz singer Cécile McLorin Salvant has been a sensation since she won the Thelonious Monk competition in 2010. The 28-year old, has since won the Grammy Award for best jazz vocal album. Wynton Marsalis has said, "You get a singer like this once in a generation or two."
Salvant has just released a two-CD set, "Dreams and Daggers" (on Mack Avenue Records). Most of it was recorded live at the Village Vanguard in September 2016 with the terrific trio led by pianist Aaron Diehl (including Paul Sikivie on bass and Lawrence Leathers on drums). The studio pieces in the set are brief chamber-like pieces that were written by Salvant in collaboration with Sikivie.
Salvant sounds lovely in those songs—she has classical training—but it's in the live recordings before a cheering audience that she really takes off.
What first sets Salvant apart from most of her peers is the power, range, and beauty of her voice, most often compared to Sarah Vaughan. Yes, she can put on the girlish tone and then drop down into baritone territory as the divine Sarah did, but there's also a Betty Carter influence, reflected by the elasticity of her phrasing.
In addition to her extraordinary voice, she possesses dramatic flair (more so than either Vaughan or Carter), wit, and a historian's knowledge of American music. She is as liable to pick up an obscure tune from vaudeville or a classic blues as a pop hit from the Brill Building or Broadway and she samples all of these sources on the new set.
She swings buoyantly on Bob Dorough's "Devil May Care" and then breaks your heart with Noel Coward's "Mad About the Boy." She is sassy on vaudeville/blues songs like "Sam Jones' Blues" and salty on "You've Got to Give Me Some." Frequently recorded standards like "I Didn't Know what Time it Was" and "Let's Face the Music and Dance" sound completely fresh.
While she usually presents a persona of a romantic reject or failure in the looks department (for example, "If a Girl Isn't Pretty"), she breezes through "Runnin' Wild," a 1922 song that screen siren Marilyn Monroe performed in "Some Like it Hot." She and Sikivie also set to music Langston Hughes's poem "Fascination," a tribute to the beauty of a black woman.
The final track is the chestnut "You're Getting to Be a Habit With Me." Going to see Salvant at every opportunity is already a habit for many jazz fans and so is picking up her latest album.
Salvant is scheduled to return to the Village Vanguard with Sullivan Fortner (piano) from Sept. 26-Oct. 1. Act quickly if you want tickets; most of the shows are sold out. VllageVanguard.com
Barry Bassis has been a music, theater, and travel writer for over a decade for various publications.