A courageous outdoorsman in Alaska saved the day by helping a moose calf over a guardrail to reunite with its mom in early June—and photos taken during the wildlife interaction went viral.
Joe Tate and his friends were driving back from a fishing expedition at Ninilchik when they came across a line of cars stopped for a moose mother near Clam Gulch.
Drawing nearer, they noticed a baby moose struggling to get over the guardrail; vehicles had stopped to give the baby some time, backing up traffic.
"It was tired," Tate told KTUU. "It was very young. Maybe a week and half old."
The group watched the baby moose struggling in vain back and forth, yet failing to traverse the rail.
Soon, traffic had backed up for about a mile on both sides; Tate and his friends decided to do something to remedy the situation.
They maneuvered their trailer between the moose and her calf, blocking her line of sight to prevent alarming her while they helped the baby. Another driver did the same on the other side of the road.
Tate approached the baby moose, hoisted it up with his arms, and hefted it over the guardrail safely to the other side.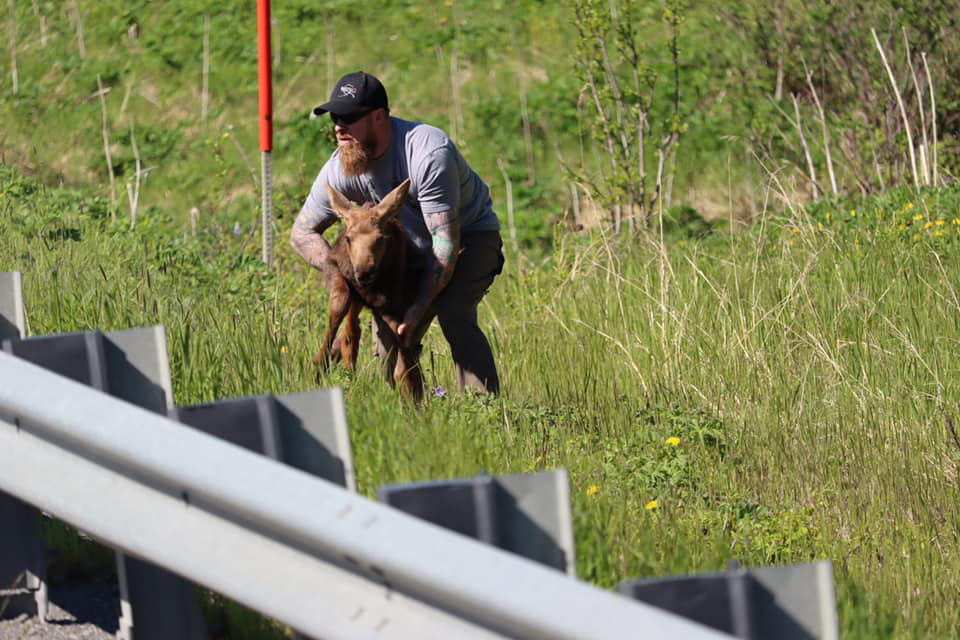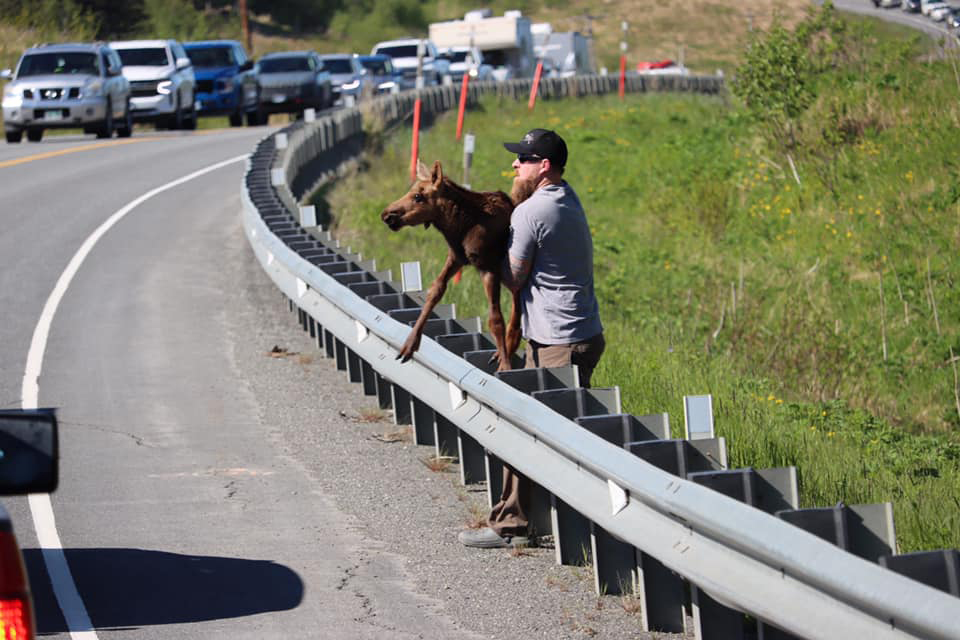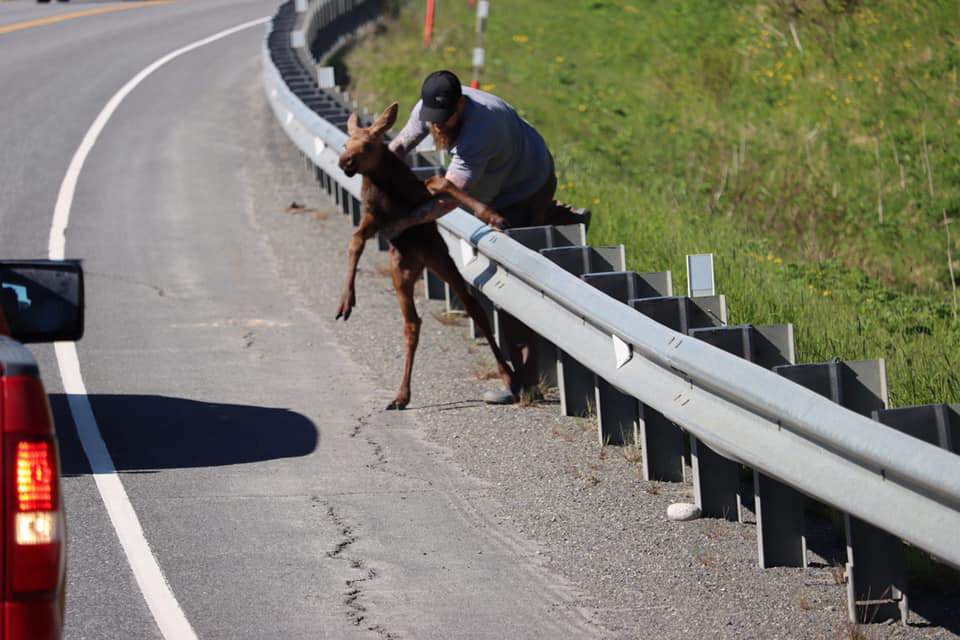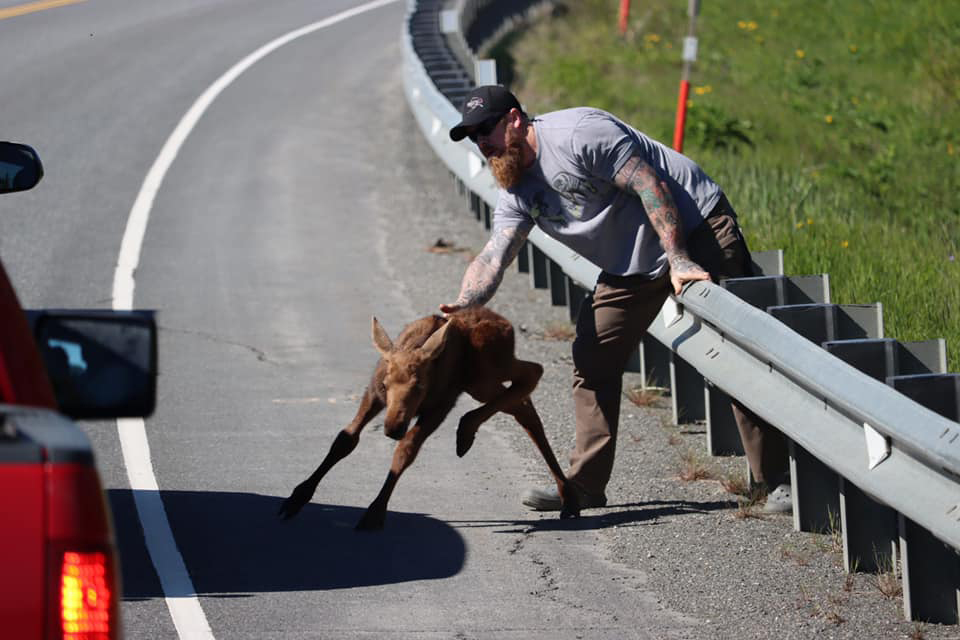 They took a risk by approaching the wild animal, but it was ultimately successful.
"It was calculated," said Tate. "It was something we kind of looked at and talked about before we did it. It worked out for the best.
"And it could have gone bad and I understand and know that. But it did go for the best, and it was worth the risk I took."
Meanwhile, motorist Andrea Cordova managed to catch the courageous act on camera as Tate assisted the calf to reunite with its mother.
She later took to Facebook and posted the shots, and they attracted thousands of reactions online.
Facebook user John Algee commented, "Talk about a good man; this is a good example how people created in the image of God, treats animal created by God, says a lot about people."
Share your stories with us at emg.inspired@epochtimes.com, and continue to get your daily dose of inspiration by signing up for the Epoch Inspired Newsletter at TheEpochTimes.com/newsletter