A military mom from Tampa recently staged a surprise for her son and younger brother at Tampa Heights Elementary after a six-month deployment overseas.
Eboni Bailey, an Air Force technical sergeant and mother to first-grader Jewelz Williamz, had been deployed to southeastern Europe for six months.
During their long separation, Jewelz had missed his mom dearly.
"He has been worried about her whereabouts, her safety," school counselor Melissa Jones told ABC.
"As school counselor it was my job to assure him that mommy was safe, that she was going to return home to him."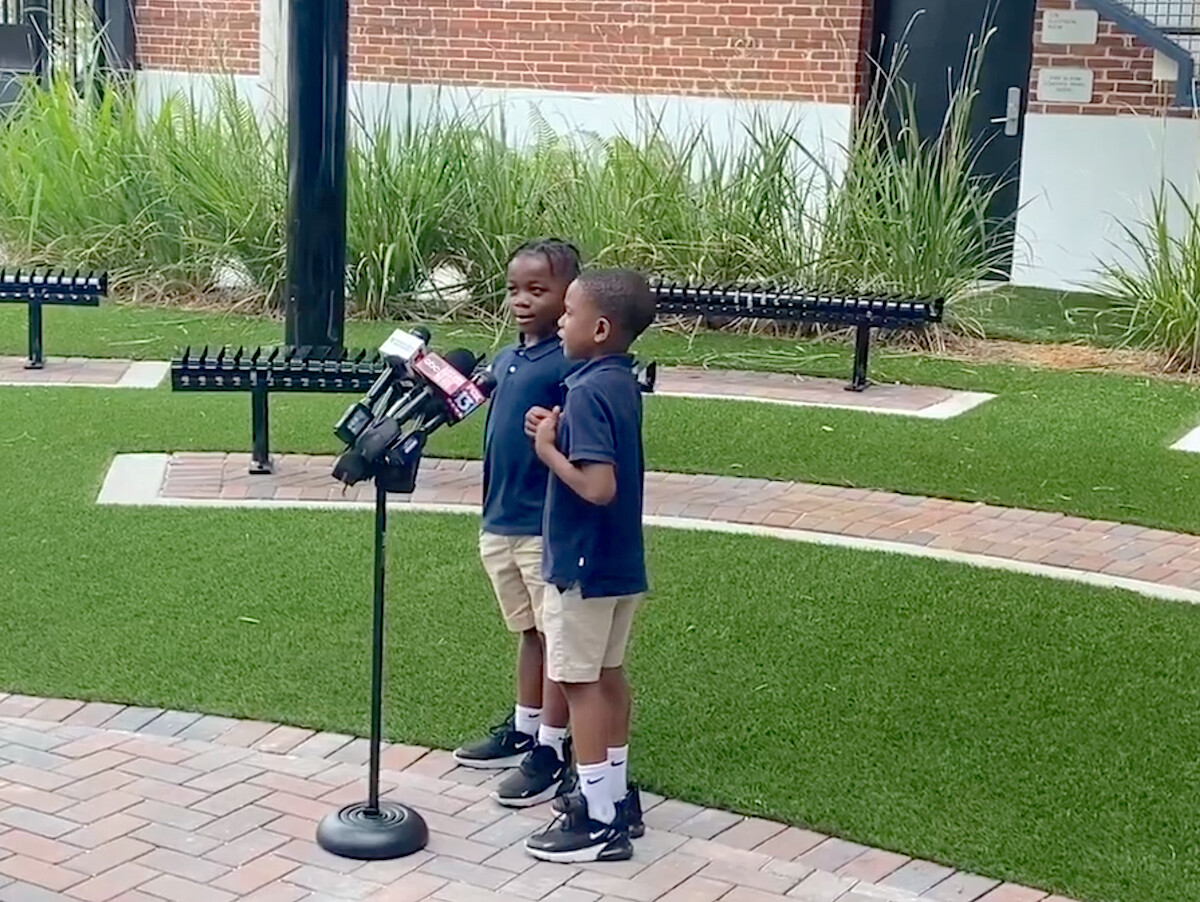 After the six months had passes, Melissa cooperated with Eboni, and together they planned a surprise reunion which would be held on the school grounds.
Jewelz and Eboni's little brother Andre were feigned into partaking in a faux media conference to offer their views on the school's new building and whether or not they liked it.
What the two boys did not know was that, within moments, they would be seeing a very special someone in person.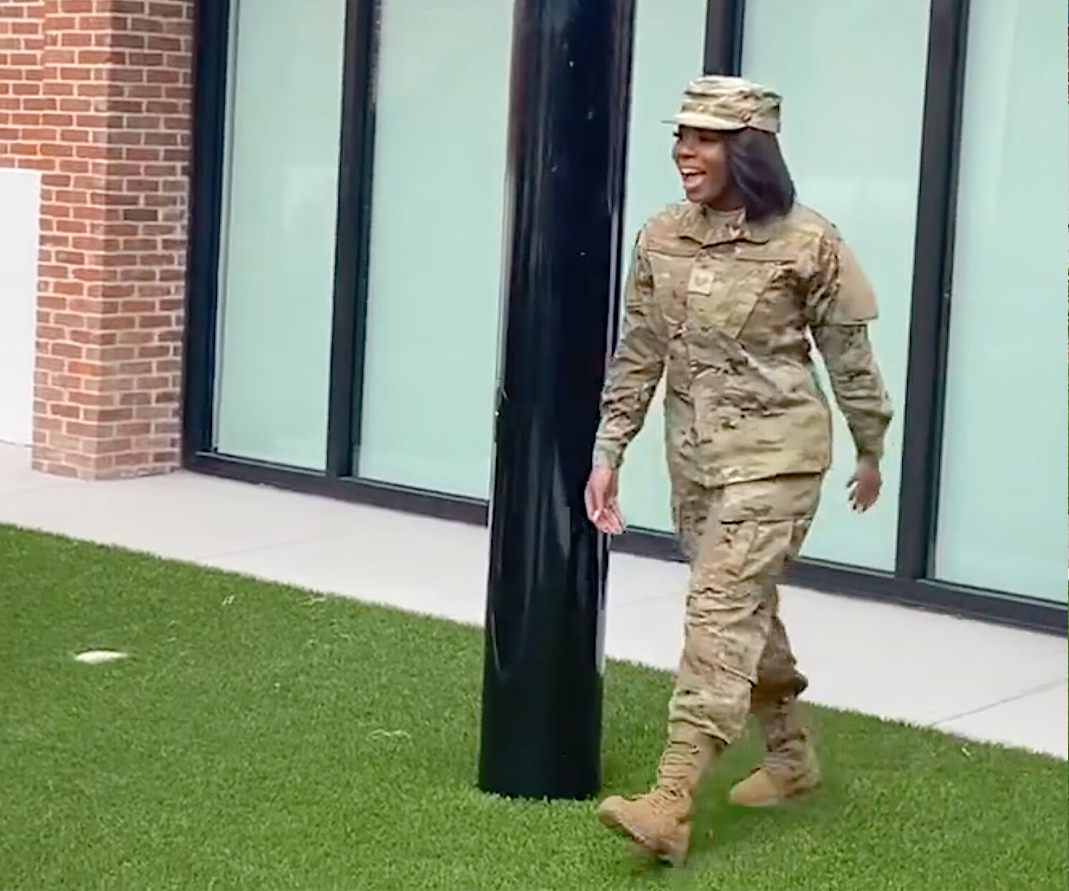 (Courtesy of Hillsborough County Public Schools)
In a video shared on Facebook by Hillsborough County Public Schools, the boys were captured on camera, just about to deliver their media statement, when Eboni appeared in uniform to greet them.
Jewelz saw his mom first, and he ran over to her with open arms to give her a great big hug. Then Andre looked over, saw his older sister, and joined in the sweet celebration.
"It was all about Jewelz being able to be reunited with his mom as well as Andre being reunited with his older sister," said Melissa.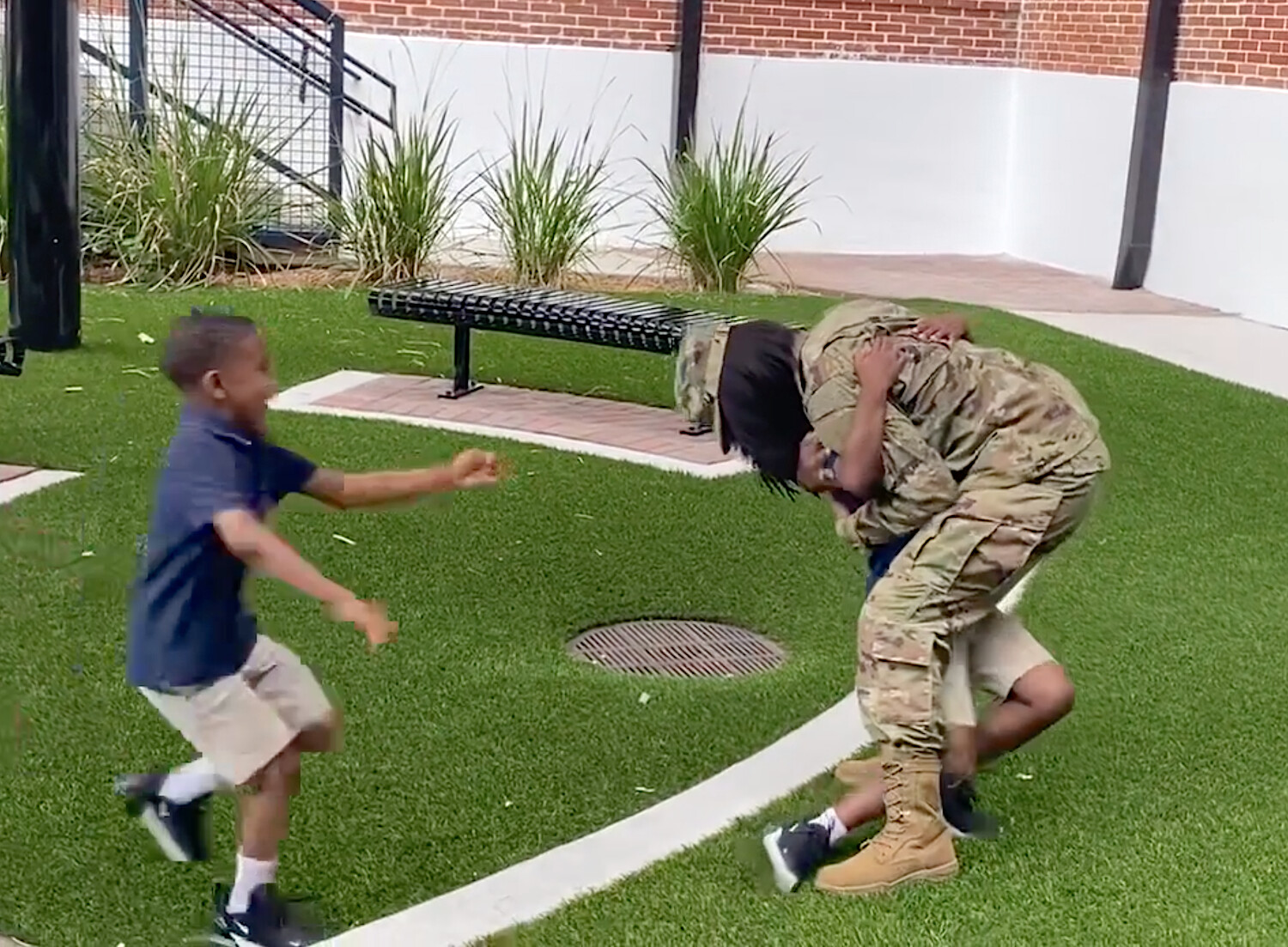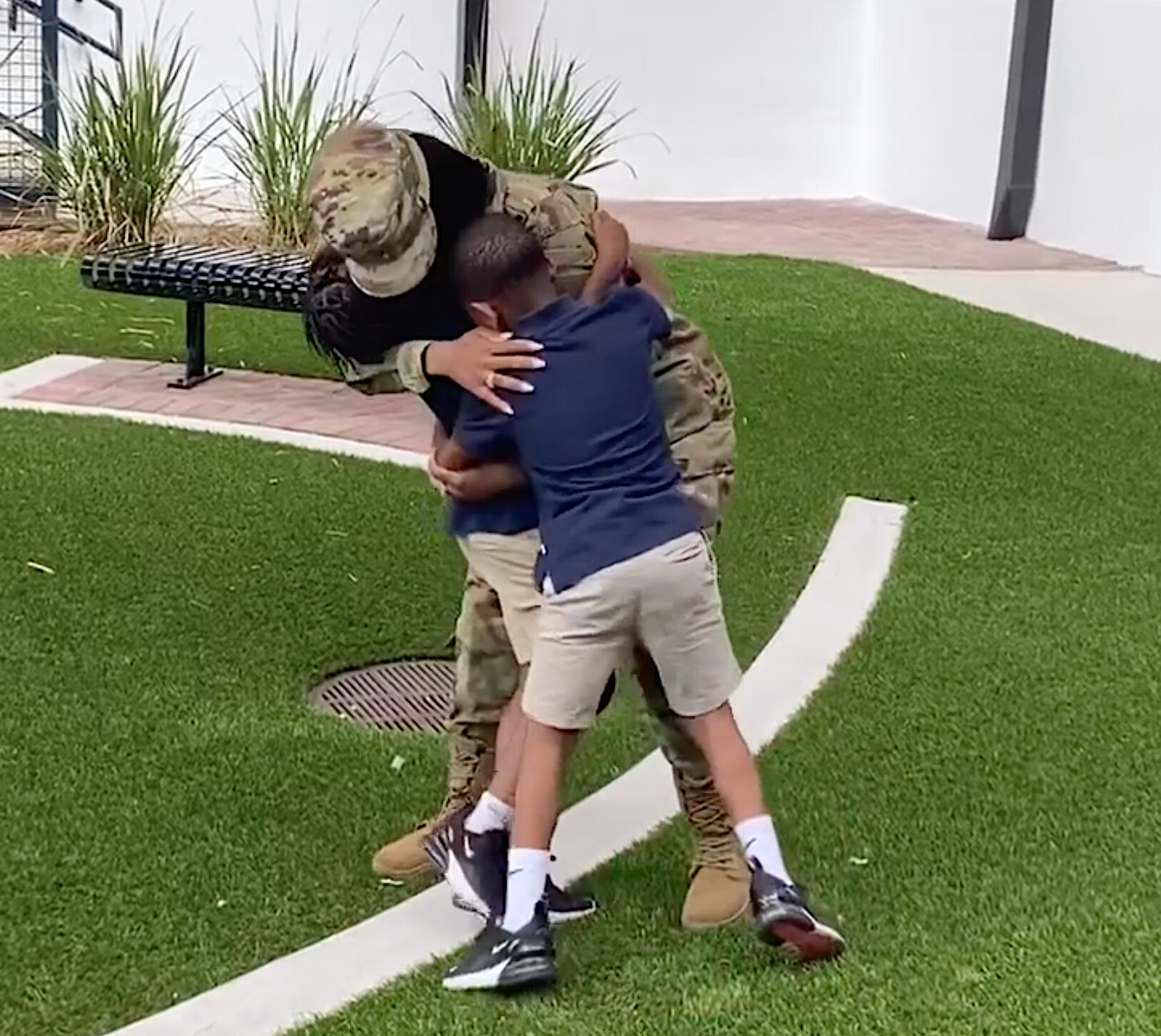 As for Eboni and the service she undertook, she'd felt the time was right to enlist and give back to her country. She was happy to go; though it proved hard for her to leave her family and loved ones behind.
"I am just happy to be here," said Eboni. "Words can't describe how much. I am happy."
In their post, Hillsborough County Public Schools thanked her for her service, and the family for the sacrifices that they made.
Share your stories with us at emg.inspired@epochtimes.com, and continue to get your daily dose of inspiration by signing up for the Epoch Inspired newsletter at TheEpochTimes.com/newsletter