NEW YORK—After nearly 30 years of serving the community with the police department, you'd think New Yorker Ronnie Tishkevich would want to take it easy in his retirement. But helping people is in his blood. His prayers were answered one day when he found out about a senior visiting service that helped him find a new appreciation for the simple things in life.
Tishkevich grew up in the Flatbush area of Brooklyn, and vividly remembers spending his summers in the park. He would play from morning till night until his mother would have to drag him home. There was the occasional fight, sometimes with a best friend, but it was just part of growing up.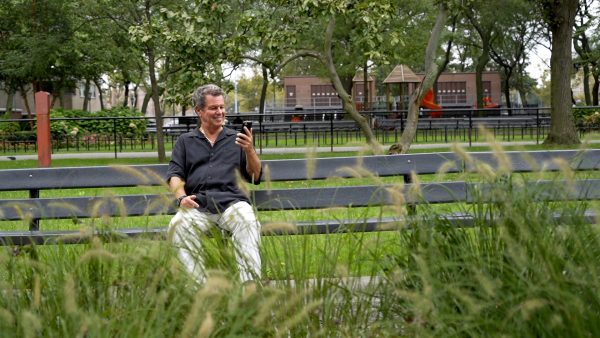 After majoring in sociology and playing on the basketball team at Rhode Island University, Tishkevich became a federal police officer for the United States Park Police in 1976. The job wasn't just about law enforcement, it was about community.
"It was a perfect job for me. Driving around on patrol I was able to talk to people. I love to help people out. I'm softhearted," Tishkevich told The Epoch Times. "I did not go around looking to write tickets. If I stopped someone I gave them all the benefit of the doubt, even if [I thought they] were lying to me."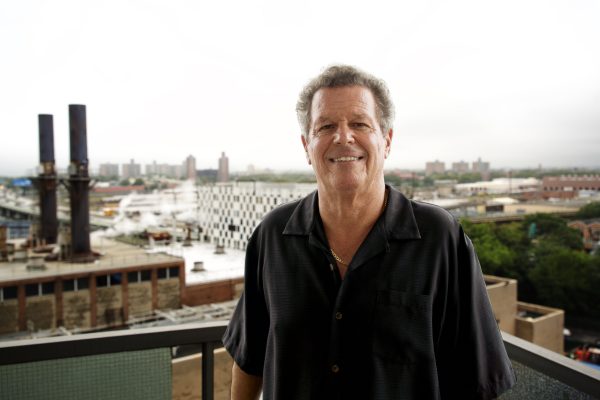 After 27 years of service, he retired early. His wife had been battling lung cancer, and Tishkevich was determined to be by her side. After a long struggle, Tishkevich's wife passed away on July 2, 2003. Still, he was determined to keep helping others.
"I said I want to give something back. I believe in God. I felt like he gave me everything. I actually prayed to him—this is a true story—I prayed to him and said, 'I would like to help some people out. I'm friendly, I get along with people, but I don't want to visit people in a nursing home or a hospital,'" Tishkevich recalled.
Four days later, he received a letter from Citymeals on Wheels looking for volunteers for its Friendly Visiting program.
New Friends
The Friendly Visiting program encourages people to visit lonely seniors who are living by themselves. In 2006, Tishkevich was interviewed and accepted to begin visiting the elderly in their homes.
"I started to visit them to give something back, but you know what, after I started visiting them, and they appreciated me coming over—they were so lonely, they wanted someone to talk to—I ended up falling in love with it, and couldn't wait to see them the following week," Tishkevich said.
Tishkevich has spent time visiting around 20 seniors, but has a special relationship with an 82-year-old gentleman named Michael, who suffered a stroke about four years ago and is bound to a wheelchair. For the past three years, Tishkevich has been visiting Michael, who doesn't have family living close by.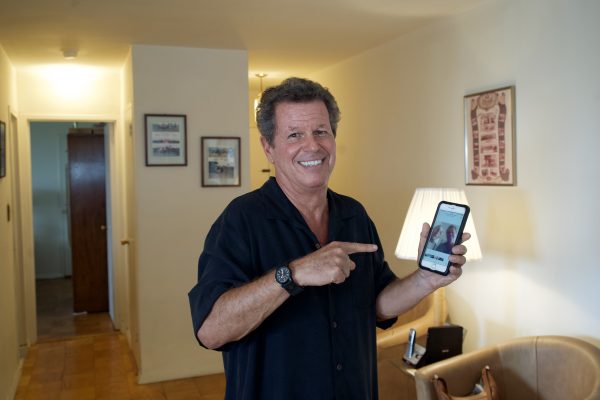 The two simply talk for an hour. They'll converse about current events, politics, family, and Tishkevich's experience as a police officer. He also helps Michael open the elevator so he can get downstairs, and out of the apartment. The two take strolls to the park, and Michael often shows Tishkevich a way of looking at the world that he hadn't considered before.
"I walk by here every time, I never even notice the flowers. And here I am, I'm taking him to the bench and he says 'Ronnie look at those flowers! Look at that!' and he's appreciating stuff. And I said, 'We don't appreciate stuff. We walk by stuff, all of us, we don't even see things, we take everything for granted.'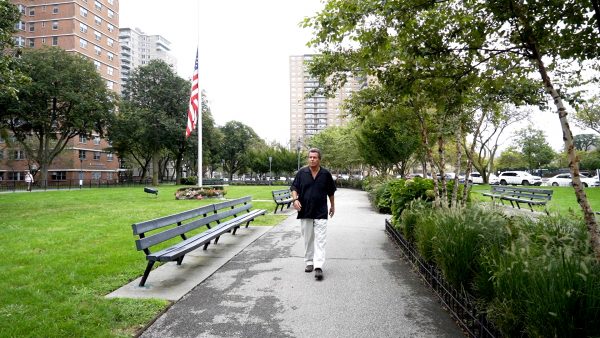 "Here I have a guy trapped in his apartment, I take him out to sit at the bench and look at flowers and people, and how happy he is. It's such a good feeling," Tishkevich said holding back tears.
Being Appreciative
Tishkevich is only expected to spend an hour with the seniors he visits, but he's not thinking about time when he's with people like Michael. In addition to going to the park, Tishkevich will take Michael to get groceries, a haircut, and whatever else he needs.
Rain or shine, Tishkevich will walk over to visit Michael once a week, even if Michael insists he stay home. When Citymeals on Wheels delivers food to the apartment, Michael insists on answering the door himself, but Tishkevich always lends a hand.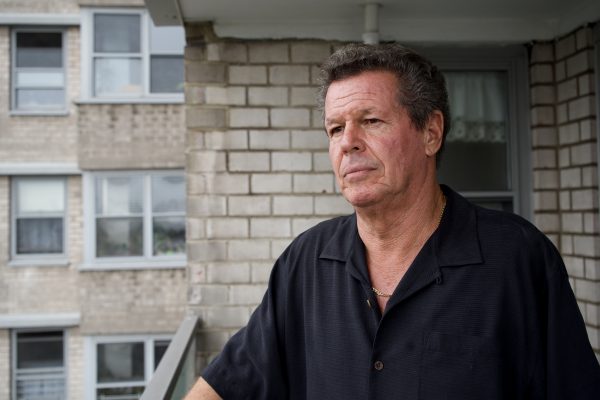 The relationship with Michael and the other seniors he visits has given Tishkevich some valuable perspective on life.
"I feel like, look at this, here's a person who's just happy by me visiting him, and I said, 'I better appreciate what I have. I better appreciate it.'"
If you have a human interest story you'd like to share, write to Andrew Thomas at andrew.thomas@epochtimes.nyc