On April 19, 1995, the Alfred P. Murrah Federal Building in Oklahoma City, Oklahoma, was bombed by a pair of domestic terrorists. In the attack, 168 people died, and hundreds more were injured. At that point in history, it was the deadliest act of terror that the United States had ever faced.
"It was a terrible time in Oklahoma City," Vicki Lea told The Epoch Times. "Nothing like that had ever happened … I think the whole city was in a state of shock."
Lea had just gotten married a few weeks prior to the bombing. She spent that night locked up in a jail cell for shoplifting, a habit she and her husband, Al, got into to support their drug addiction.
They were homeless at the time, living out of motels. They didn't know it yet, but that bombing would eventually lead to the creation of brand new homes for the community, one of which would be theirs.
Those homes would come from a man named Larry Bross and his nonprofit, City Care, which had shown great compassion for the Oklahoma City community before the bombing and even greater compassion after.
The Day of the Bombing
Bross has lived a very accomplished life. He played as an Oklahoma University football player and had made a lot of money working in the oil industry back in the 1980s. Yet, by 1995, he served a different role: providing free meals to his community through the local City Church.
A "Whosoever Will May Come" Breakfast was held from 6:30 to 7:30 a.m. five days per week. While anyone in the neighborhood was welcome to stop by, the intent was to serve the homeless in the community.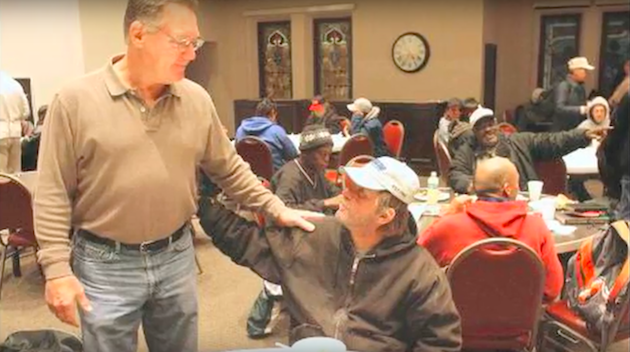 The day of the bombing, Bross had a realization: in order to get to City Church, many of his patrons had to walk south on Robinson, passing the Murrah Building on the way over. Worried that they could have been injured in the attack, he walked from the church in the direction of the Murrah Building.
On the walk, Bross witnessed many disturbing things such as people with glass shards dusted over their hair, their shirts stained with blood and shrapnel wounds. The closer he got to the building, the more glass he saw accumulated at his feet. Once he was right next to the building, the glass was around him was four inches deep.
"I stood right there on the corner and … the most vivid thing I can remember is that they were carrying the babies out of the nursery of the Murrah building," Bross told The Epoch Times. "They were alive and the fireman was carrying them out one at a time. There were several of them, a couple of dozen probably, and not a single one of them was crying. I later realized what that was: all those kids were in shock."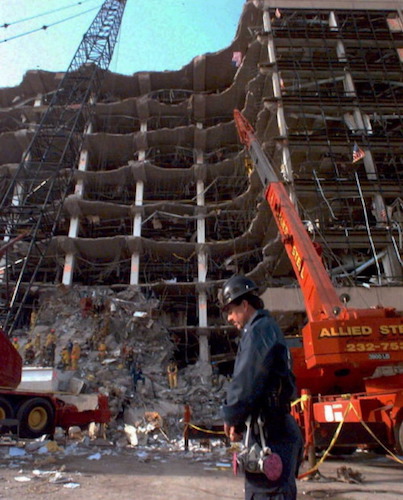 Witnessing the destruction for himself, Bross knew that City Church had to step in and help. He got right to it, providing coffee and sandwiches for the rescue workers.
The Start of City Care
In the weeks ahead, more and more locals started attending breakfast at the church, and people whose homes were destroyed in the bombing would spend the night there. It was during this time that the government stepped in with funding, marking the first time Bross was paid for his efforts.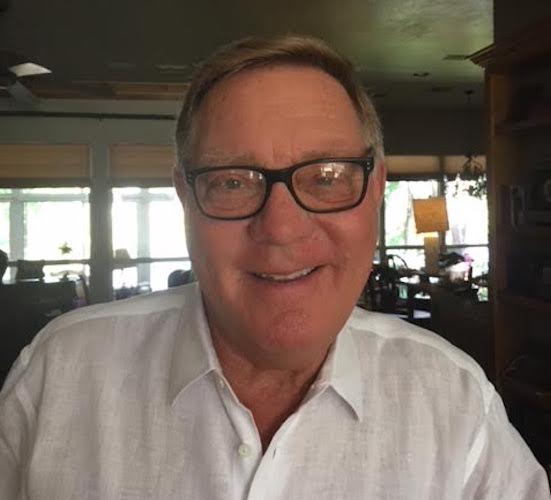 Soon City Care became incorporated, expanding the breakfast and launching a program called Whiz Kids to provide reading and writing tutors for children at low-income schools. Beyond that though, Bross sought to address the need for affordable housing in Oklahoma City.
The Murrah Bombing had destroyed the local YMCA as well as flophouses where poor people would stay the night. Bross's plan was to create transitional housing for the homeless to get them back on their feet and into a permanent residence.
A recommendation from a church-goer convinced Bross to visit the Siena/Francis House Homeless Shelter in Omaha, Nebraska, where he got ideas for his own shelter.
"I thought 'We can do something like this. We can do it first class in Oklahoma City, if we raise the money!'" Bross said.
After three appeals to the state government, he was able to get approval and secure a temporary location to house the homeless. It was an apartment complex two blocks away from City Church where they stayed while a proper facility, known as the Pershing Center, was still under construction.
Only 10 rooms were available there, one of which belonged to the Leas.
The Pershing Center
Construction on the Pershing Center officially started in 2002 and finished in 2003. By the time it had been completed, the Leas had stayed in the temporary apartment complex for a year and a half.
Having just settled down, they were apprehensive to leave at first, but walking into the center changed their minds immediately.
"I was given a one bedroom apartment, my husband and myself and it has a place that slides into the door where your name goes," Vicki said. "… It said 'King Al and Queen Vicki.' I started crying cuz we had straightened up, we had cleaned up, we didn't have to stay in motels. We didn't have to live that lifestyle. It was over."
The Pershing Center had it all: fully furnished rooms, a kitchen that serves two free meals per day, in-house drug testing, as well as a workout center. They also had top-notch counselors on staff to help residents through their issues.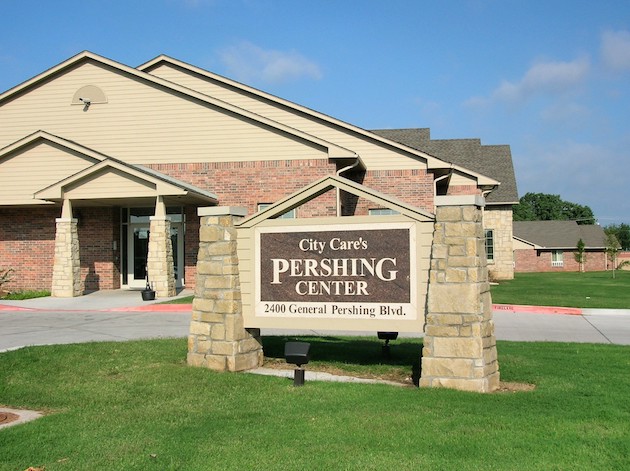 Residents with substance abuse issues could rely on case managers for help but job training and financial advice was available to everyone. This led to a consistent 90 percent employment rate over the years, a statistic that the Leas were proud to be a part of.
While under normal circumstances, the Pershing Center residents are expected to transition to permanent housing within two years of their initial stay, the Leas were an interesting exception to the rule. They both got jobs within the center itself.
Al worked in maintenance and Vicki worked in accounting. Their offices were right across from each other, with their bedroom down the hall.
Since then, they've moved out of the Pershing Center into a permanent home with three bedrooms, two baths, and a car. The center has helped the Leas to create a life they never thought they'd have, but they are far from the only ones.
"Through the years [at the Pershing Center] we've seen a lot of failures but we've seen more successes," Al told The Epoch Times.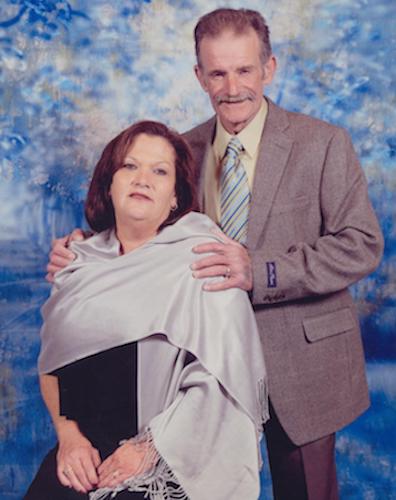 And, despite Bross retiring in 2017, his center's successes continue to this day. Just ask Bill Pigg. He and his wife, Deanna, spent two years at the Pershing Center before just moving out in August. Deanna has started working at a Veteran Affairs Hospital.
"It was the most magical experience I've ever had," Bill told The Epoch Times. "I just know that was Larry's vision, that's what he had. That's what we enjoyed with Larry and the people he hired."