A video of Cincinnati Zoo and Botanical Garden's most famous resident hippo practicing her water ballet has gone viral, amassing more than half a million views.
Four-year-old Nile hippopotamus Fiona's graceful twirling was captured by her keeper on June 9.
"She has been doing barrel rolls like this her entire life," Angela Hatke, Digital Engagement and Publicity Manager told The Epoch Times via email.
(Courtesy of Cincinnati Zoo)
The happy hippo has a massive fan following who are very delighted to see how far she's come, especially after her rocky start in life.
Fiona was born six weeks early to parents Bibi and Henry on Jan. 24, 2017. The premature hippo weighed only 29 pounds (13.1 kg) and became the smallest hippo to ever survive.
According to a blog that chronicled Fiona's birth, keepers made the decision to intervene after observing that the calf didn't have the strength to make her way to Bibi to nurse. In the moments that followed, a makeshift NICU was made in the warmest part of the hippo building. Contacting zoos across the world, the staffers took it upon themselves to give baby Fiona the best chance of survival.
"The responses we received made it clear that hand-raising a preemie hippo was not an endeavor many zoos had undertaken," the blog read. "Safely maintaining her core body temperature without drying out her delicate skin became an arduous balancing act, and determining an appropriate formula that most resembled hippo milk proved to be another challenge."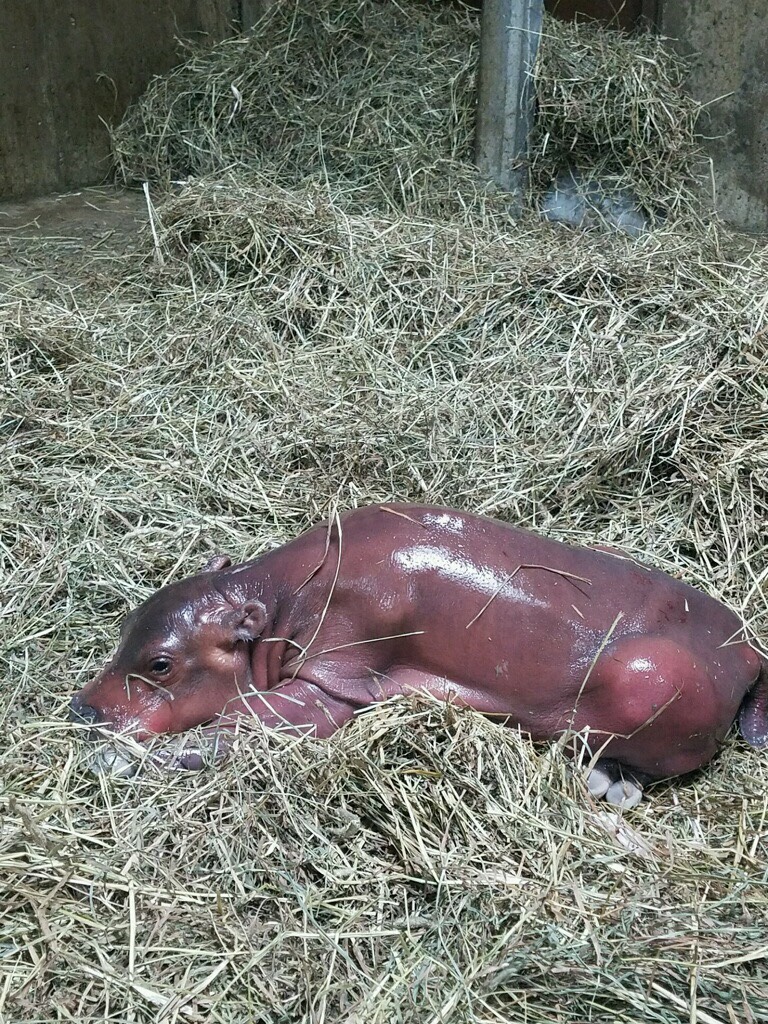 However, the zoo solicited the help of various African rescues and sanctuaries that had experience in caring for orphaned hippos, and the information they received proved vital in caring for baby Fiona.
Africa keeper Jenna Wingate told The Cincinnati Enquirer upon seeing Fiona for the first time that "she didn't look real."
The then-newborn's nails were soft and white, which was quite different from the appearance of a normal hippo, which has four hoofed nails at birth. "They looked almost pickled," Wendy Rice, the head keeper at Cincinnati Zoo's Africa Department, said.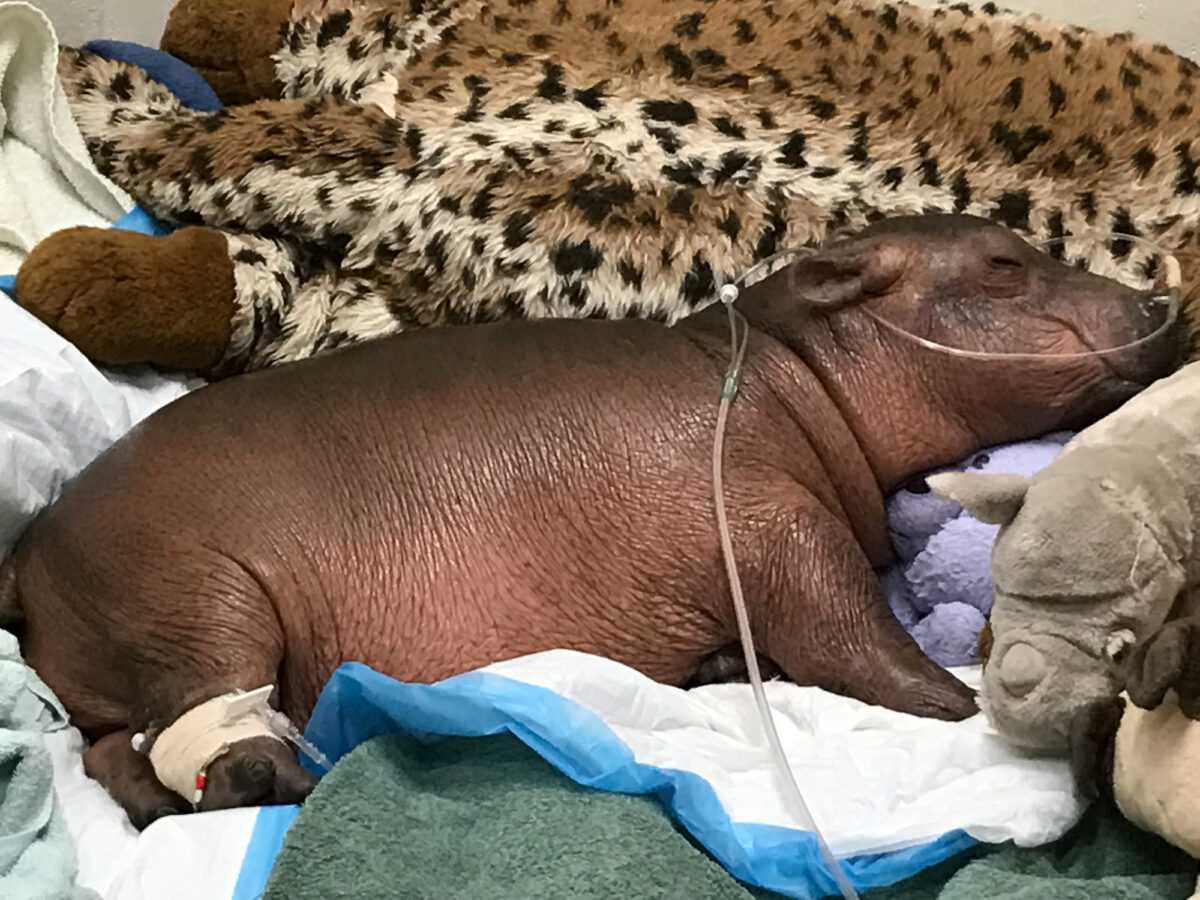 Despite the fact that staffers hadn't ever seen a premature hippo before Fiona, a dedicated 25-member team did their best to provide all-day care to Fiona and nursed her back to health. The team took on the role of "surrogate" parents to a calf whose species is considered one of Africa's most dangerous animals.
After an emotionally draining few weeks, the tireless efforts of staffers, and the intensive care that Fiona was given, she managed to pull through, defeating the odds stacked against her to become a happy and healthy hippo. Fiona's remarkable story of strength and survival soon made her an international phenomenon.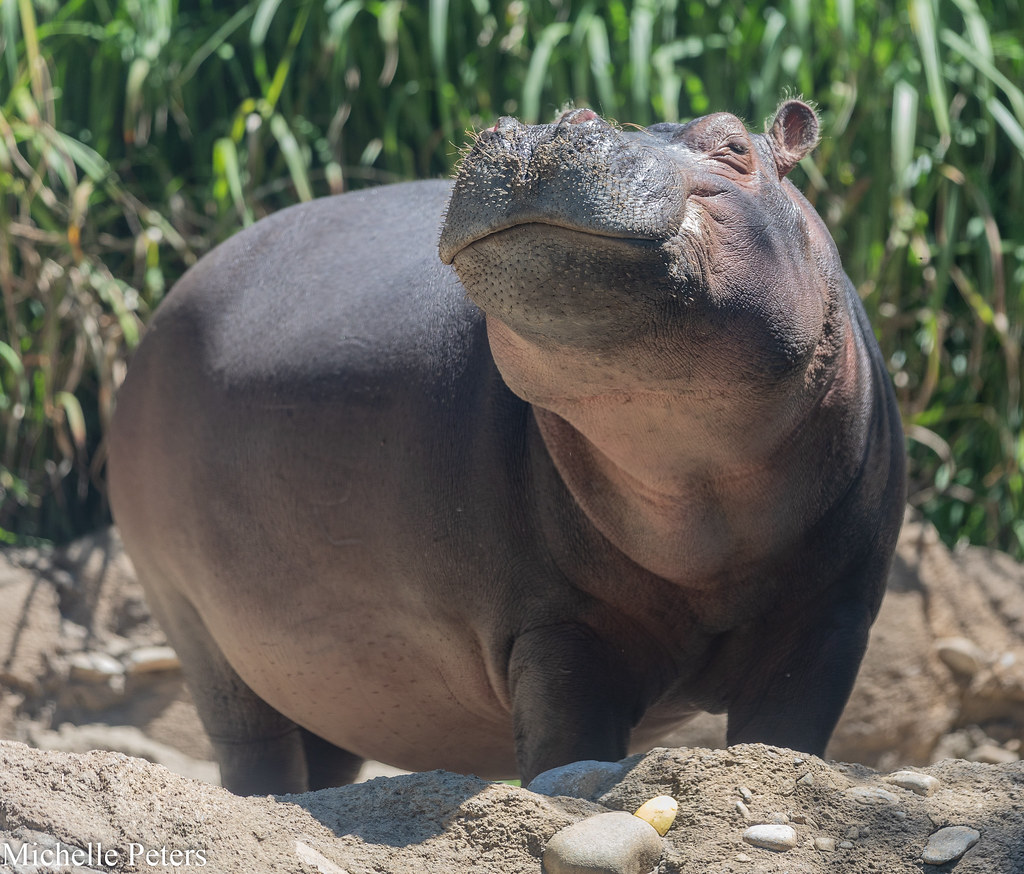 The sassy, social media darling has garnered fans from around the world and has also inspired a children's book that teaches kids that anything is possible with positivity and perseverance.
The Cincinnati Zoo and Botanical Garde regularly updates its followers on "Princess Fiona's" progress on Facebook.
Fiona now weighs over 1,700 pounds (771 kg) and is "continuing to grow big and strong," Hatke told The Epoch Times.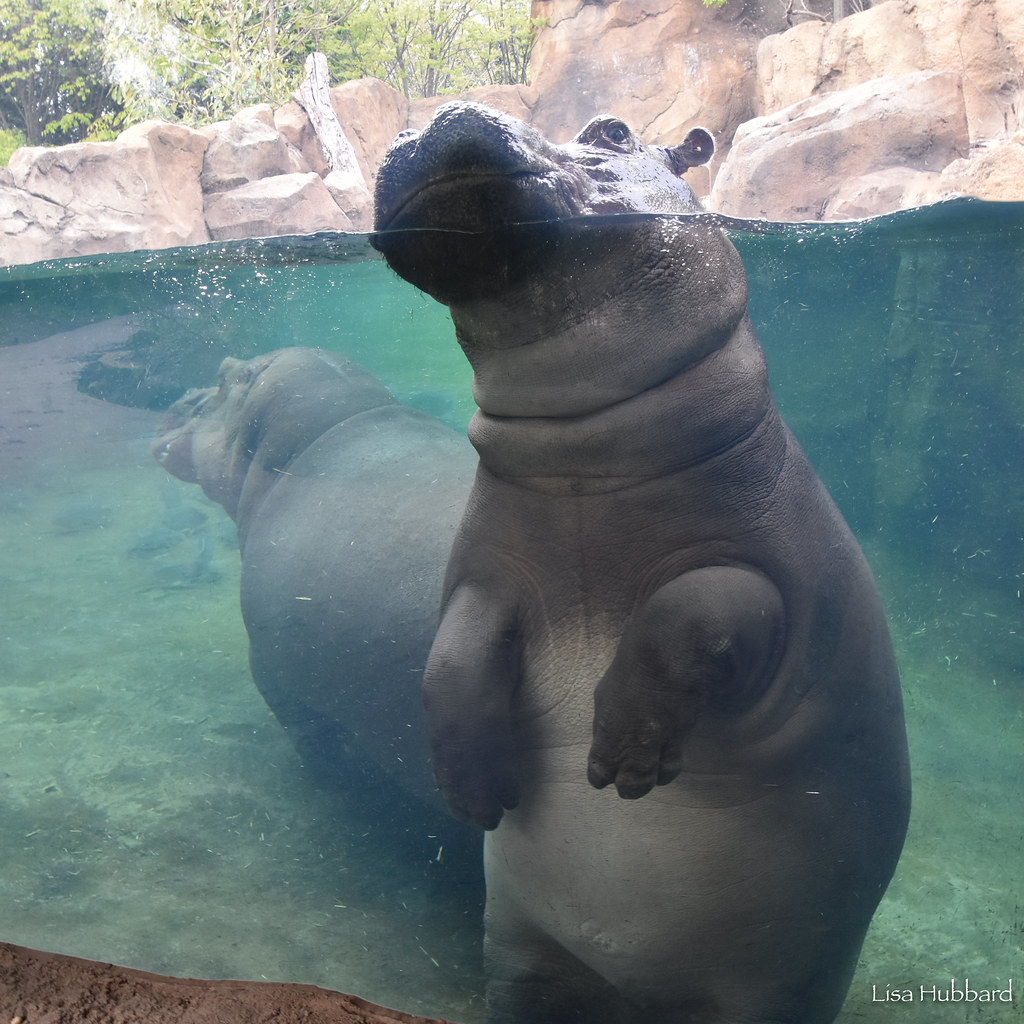 Share your stories with us at emg.inspired@epochtimes.com, and continue to get your daily dose of inspiration by signing up for the Epoch Inspired newsletter at TheEpochTimes.com/newsletter