An abandoned racehorse left to fend for herself in the Arizona desert is making a miraculous recovery thanks to a team of local rescuers who found her in the nick of time.
A local passerby on Sept. 20 spotted the extremely malnourished horse at Gila Bend, and made a call to Hope Ranch Arizona to report the animal and relay her exact location to the group.
Misian Stewart-Cory, who runs the rescue, sent ranch manager Allison Montano out to Gila Bend on an emergency call. Montano was able to track down the female horse near the mile marker specified by the woman who called in, and snapped some photos at the scene, conveying the horse's extremely dire state of health.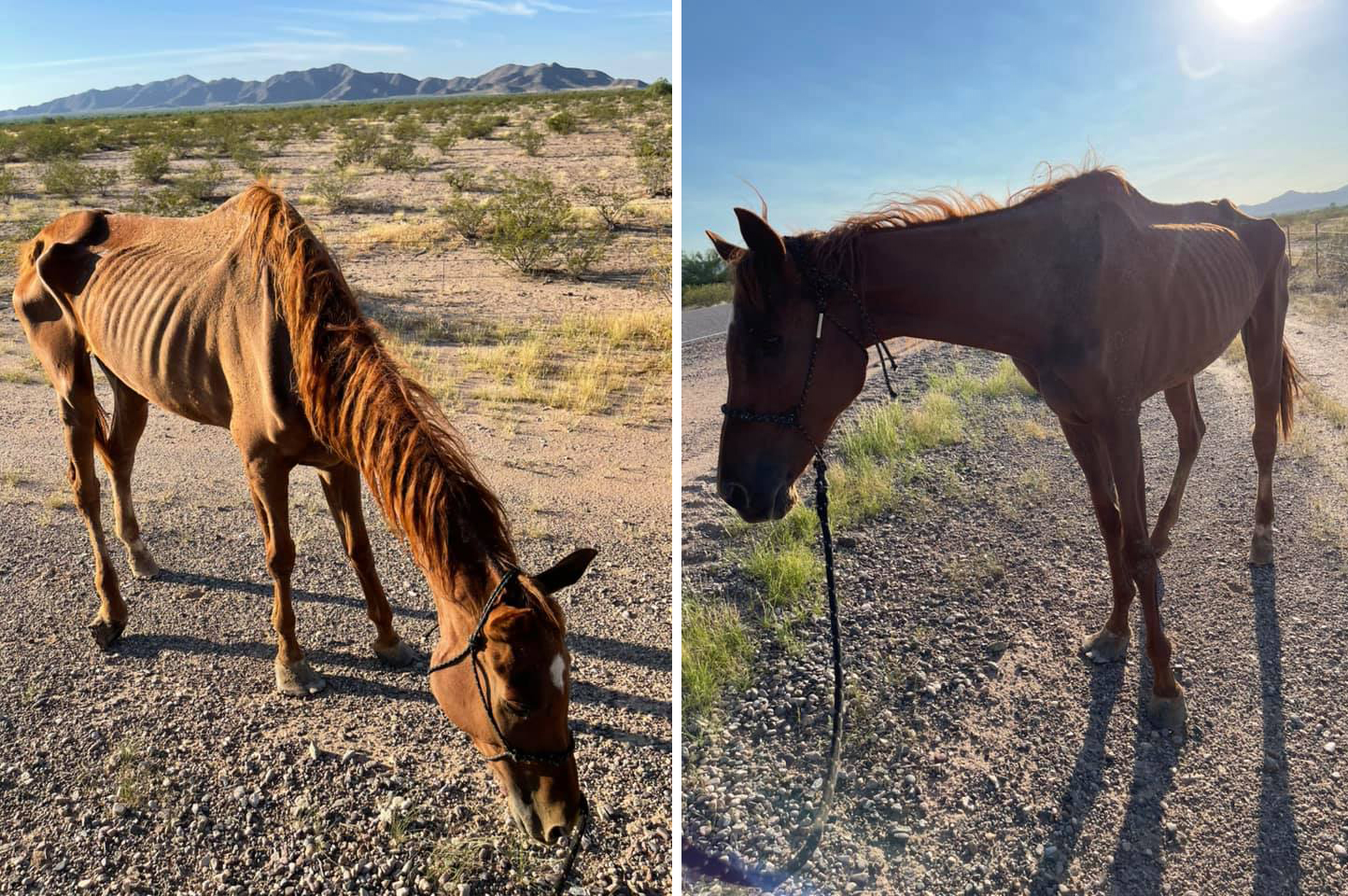 Cory described the horse's condition as "horrifying" and "the worst case of malnourishment I have ever seen in 20 years of rescuing."
"Out of a 10—10 being the best body condition—she was a 1, maybe 2, according to our vet," Cory told The Epoch Times. "She was a walking skeleton and so very weak!"
She immediately appeared relieved upon Montano's arrival and right away began drinking the water they brought for her; and without hesitation the horse got right into the trailer before being brought to safety, Cory said.
They chose to name her Blessing, as it would indeed be a blessing if she survived.
And survive she did.

After just a few days in their care, improvements in Blessing's health were already noticeable.
"Our vet said she had to be out there on her own for six or more months and she would have died within a few days if we would not have found her," said Cory, who thinks Blessings probably lost 600 pounds fending for herself.
Blessing's condition has vastly improved since the day she was found at Gila Bend, Cory says. She's gaining weight and has had her hooves trimmed.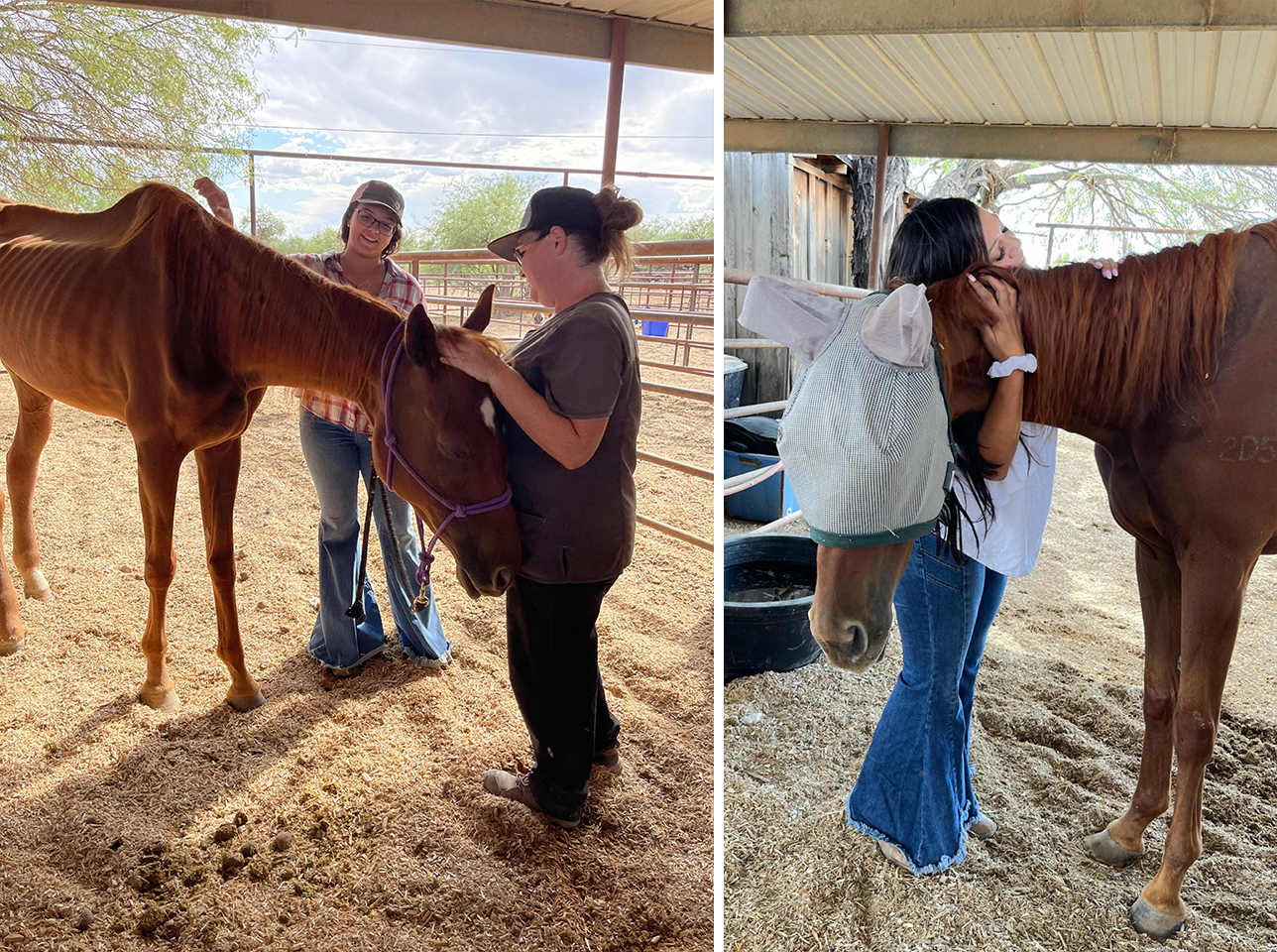 There's a "brighter light in her eyes."
"Her personality is starting to come out! She is walking better too now that we have gotten her corrective shoeing done," Cory said. "She loves attention now and neighs at us every time she sees one of us."
Cory stresses how inhumane it is for horses like Blessing to be "just thrown out to fend for themselves."
She pleaded to horse owners: "If you cannot take care of your horse, please call a rescue like us, or the brand inspector before just abandoning them."
Share your stories with us at emg.inspired@epochtimes.com, and continue to get your daily dose of inspiration by signing up for the Epoch Inspired newsletter at TheEpochTimes.com/newsletter