Since the debut of Charles Dickens's "A Christmas Carol" at the Goodman Theatre in 1978, "Bah Humbug!" has been Ebenezer Scrooge's cry of rebellion against holiday cheer. That expression of antipathy against festive joy has been the hallmark of Scrooge's misanthropy for more than four decades at that distinguished Chicago theater. But never was the exclamation "Bah Humbug!" more fitting than it is this year.
Indeed, 2020 has been a year of sickness, deprivation, and heartache, which is why we need a little cheer, some comfort, and a large dose of optimism more than ever before, and which we hope to find in two streaming events. The duo presentations are being offered to audiences looking for something that can inspire them, lift their spirits, and offer them a way to connect with family and friends—if only through a virtual event.
The two most long-lasting productions that have become standard holiday fare in Chicago are the Goodman Theatre's production of "A Christmas Carol" and the American Blues Theater's theatrical adaptation of the Frank Capra film "It's a Wonderful Life." While Dickens's tale, first published in 1843, was an immediate success, the 1946 Capra movie received poor reviews and was not an immediate box-office hit. It didn't become a beloved Christmas classic until 1976, when it was first released on television.
'A Christmas Carol'
In its attempt to bring a measure of holiday warmth to the season, the Goodman Theatre is providing its annual presentation of "A Christmas Carol" for Chicago audiences in a free audio-streaming version.
Although the previous productions of the show featured music, dance, and terrific special effects, the audio play, of necessity, leaves out the magical wizardry to focus on the meaning of the holiday. It is still faithful to the uplifting Dickens story in which Ebenezer Scrooge is visited by the ghost of his business partner Jacob Marley and then the spirits of Christmas Past, Present, and Future.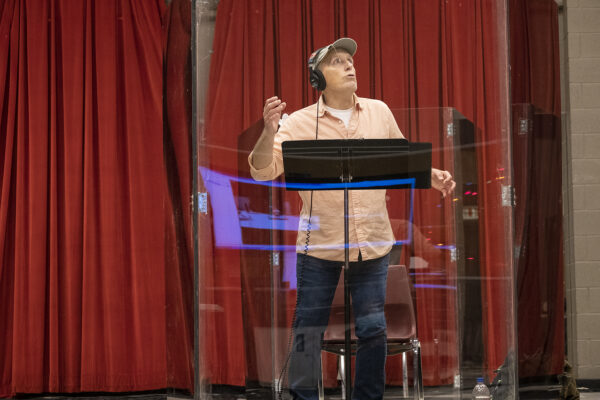 The ghosts take Scrooge on a spectacular adventure in which the elderly miser comes to realize that there is nothing humbug about kindness, compassion, and helping one's fellow man.
Furthermore, the streaming production stars Larry Yando, who has played Scrooge for 13 seasons. While a variety of actors have played the part of Scrooge over four decades, Yando's has become the most popular portrayal. That's because he delivers a compelling insight into Scrooge's lonely and unhappy childhood and his aspiration for money to avoid poverty.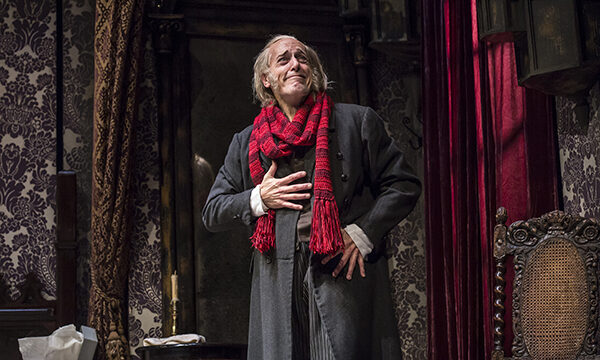 Instead of a one-dimensional caricature, Yando portrays Scrooge as a man transformed, a man who regrets the loss of his youth and who develops a deep emotional connection with his humanity.
Voiced by an all-Chicago cast of 19, the drama has been re-created especially for audio consumption—and not just for those in Chicago! It starts Dec. 1 at 7 p.m. and will be available for free, streaming at GoodmanTheatre.org/Carol and on demand through Dec. 31.
In addition, the audio play will be broadcast on Chicago public media stations WBEZ 91.5 FM and Vocalo 91.1 FM over the Christmas holiday on Thursday, Dec. 24 at 3 p.m. and Friday, Dec. 25 at 11 a.m.
'A Christmas Carol'
An Audio Play by Goodman Theatre
GoodmanTheatre.org
Free Dec.1–Dec. 31
'It's a Wonderful Life'

While the Goodman's "A Christmas Carol" has become the longest-running show of the holiday season in Chicago, the runner-up is American Blues Theater's "It's a Wonderful Life Live in Chicago!"
True to the Capra film, it centers on George Bailey whose attempted suicide is stopped by Clarence, his guardian angel. Then, through Clarence's intervention, George learns how different the lives of everyone in Bedford Falls would have been if he had not been born.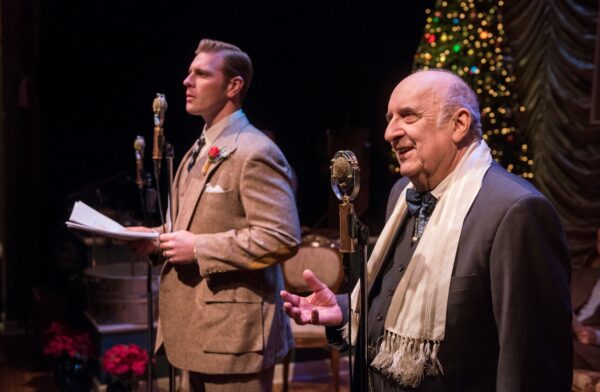 The American Blues ensemble has treated Chicago audiences to a live 1940s radio broadcast for 18 years, and the virtual production will re-create the town of Bedford Falls with sound effects and an original score of holiday carols. The virtual production is being presented live from the actors' homes, complete with individual sets, costumes, and sound effects.
Directed by Gwendolyn Whiteside with music direction by Michael Mahler, the cast includes Brandon Dahlquist as George Bailey, John Mohrlein as Clarence/Mr. Potter, and Audrey Billings as Mary Bailey.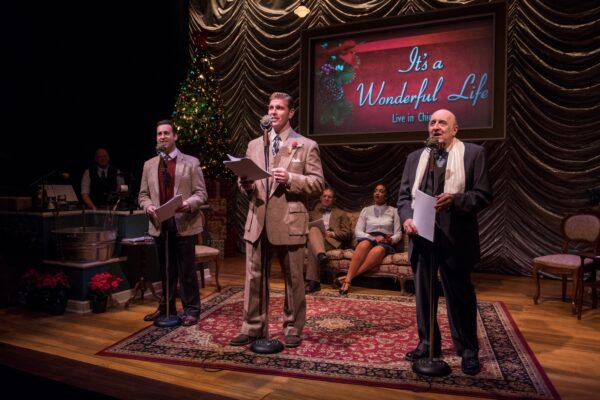 'It's a Wonderful Life Live in Chicago!'
American Blues Theater livestream on Zoom
Tickets: 773.654.3103 or AmericanBluesTheater.com
Through Jan. 2, 2021
As an arts writer and movie/theater/opera critic, Betty Mohr has been published in the Chicago Sun-Times, The Chicago Tribune, The Australian, The Dramatist, the SouthtownStar, the Post Tribune, The Herald News, The Globe and Mail in Toronto, and other publications.