The Battle of Hamburger Hill was one of the bloodiest battles of the Vietnam War. One man began his deployment by performing a reconnaissance mission on the hill, and the experience left him with PTSD. Over the last 40 years, he's been healing through his gardens.
Chuck Newhall III is 74 years old, and resides in Maryland. When he was 21, he was deployed to Vietnam from 1968 to 1969.
Newhall had been a basic training officer and had volunteered to go to Vietnam five times. Eventually, he received his orders to go.
After just one week in the country, he was on a reconnaissance mission on Hamburger Hill.
Incoming
After their helicopter landed, the company commander ordered Newhall to cross an open field. He heard incoming artillery and told his men to hit the ground.
"Four seconds later, 40 percent of them were either dead or seriously wounded," Newhall told The Epoch Times.
The man in front of Newhall had been cut in half. His legs were still standing, and his torso was missing.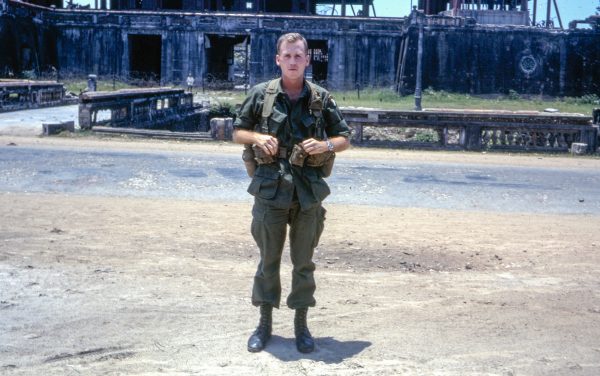 That night, Newhall and his unit went to the base of Hamburger Hill and sustained another barrage of artillery.
For the next four days, he and the platoon worked their way up to the summit against machine-gun fire and incoming artillery.
Once the platoon reached the top of the hill, they were ambushed. Newhall helped the wounded off of the hill and earned the Silver Star for his efforts.
"That was the beginning of my tour in Vietnam," Newhall said.
Coping With PTSD
Newhall returned to the United States in August 1969 and faced repeated insult. In one instance, a bartender spit in his face. While he was attending graduate school, he was often called a baby burner.
However, the trauma he experienced in Vietnam would prove to be an even greater struggle.
Newhall began experiencing symptoms of PTSD after his first wife committed suicide. He started wearing Army fatigues and would perform live-fire exercises with his eldest son.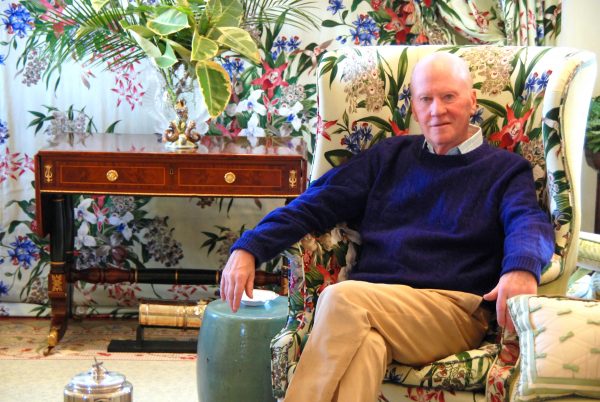 Often, he would wake up multiple times a night to check his house in case of an ambush. Whenever a car backfired, he'd jump into the air.
"I knew I was in a bad place," Newhall said.
Newhall sought counseling, and after his first session, he was told that he had PTSD. He continued to see a psychiatrist, and was told that PTSD was a disease, not his identity.
Healing and Flowers
Newhall developed a coping mechanism, which was gardening. He took all of the tragedies of his life and channeled them through flowers. He built his first garden in 1983, which was dedicated to his wife.
Newhall now has 54 different gardens on his property, and each garden represents a different theme. For instance, yellow tulips represent helpless love.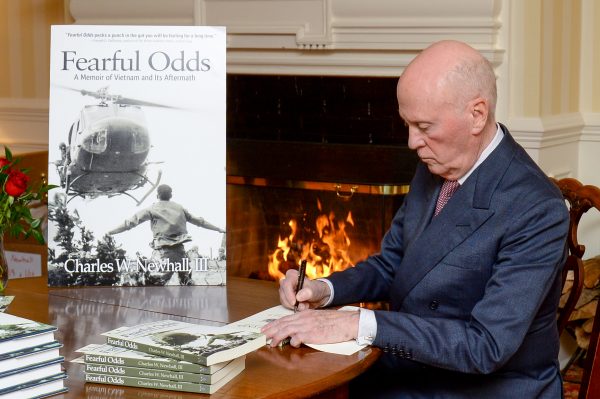 A woman who helped build one of the gardens passed away from cancer at age 31. He has a garden dedicated to her that features bleeding heart flowers, which represent the theme of life interrupted.
"So [for] every garden, the plants are chosen to interrelate with the story of the garden," Newhall said.
The daffodils in his gardens represent rebirth, and specifically Newhall's recovery and battle with PTSD. Over the last four decades, he's been able to heal through his gardens.
"What you have to do with PTSD is to be reborn," Newhall said.