That marriage plays a central role in Indian society is well known. But the romanticized elaborate weddings and the reports of inhumane child marriages—how Indian marriages are often depicted to the Western world—are extremes that shed little light on the real picture, according to filmmakers Sarita Khurana and Smriti Mundhra. 
Today women in India have more options than ever before, and in "A Suitable Girl" the documentary filmmakers wanted to explore what marriage meant to a modern woman: how work, education, family, and love were balanced in the face of the rite of passage known as marriage.
The vérité-style documentary, which spans four years, captures everything from the many styles of modern matchmaking to the whirlwind of emotions that accompanies a wedding to the quiet moments at home before and after marriage.
Finding the Girls
The idea for the film grew from personal experiences; Khurana and Mundhra, both of Indian descent and having grown up in the States, met in graduate school and bonded over similar pressures from their families to get married.
"One thing led to another and we thought this would be a great way to explore some of these issues and look at how women in India are negotiating the same pressures in their lives," Khurana said.
Khurana and Mundhra began their search in big metropolitan areas like Mumbai and Dehli. This led them to Seema, a matchmaker who frets over finding a good match for her reluctant daughter Ritu, who had just returned from studying economics abroad.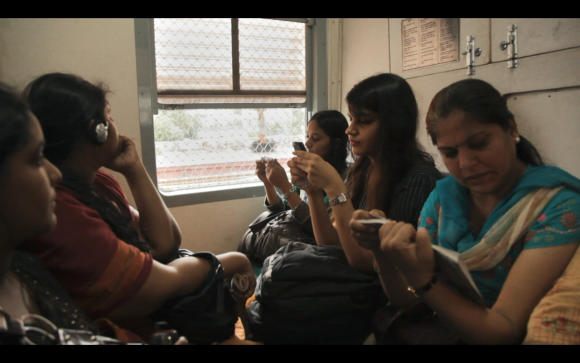 Another matchmaker led the filmmakers to Dipti, a romantic young woman eager to get married, and a wedding reception led them to Amrita, a cousin of a guest who recently made the decision to leave her career in finance to get married.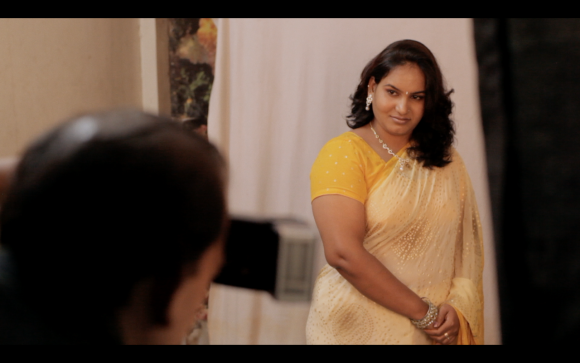 The three women—Ritu, Dipti, and Amrita—are at completely different stages of preparing for marriage when we meet them in the film, and take very different approaches on the same journey. Each character is completely open, sharing their hopes and goals as well as their fears, doubts, or insecurities.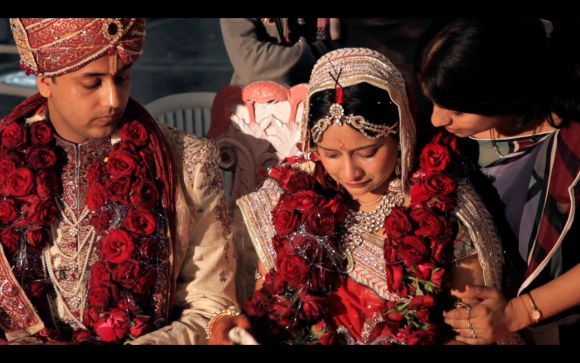 The long process that ends in marriage begins with the search, the filmmakers learned. The search may take years, but once a match is made, the rest happens quickly. Then on the day of the wedding, the parents who have fought long and hard to create a good match have to give up their daughter completely. It is an event of complex emotions. 
The filmmakers followed the women for four years, not knowing what some of them would ultimately decide to do. 
"Once we committed to their stories, the stories took over and we just kept shooting," Khurana said. 
No Judgement 
Mundhra said they knew, going into this project, that they would be exploring an institution that "tends to overwhelmingly be built on the backs of women." But at the same time they wanted to leave all their notions at the door and approach the subject with no judgement, she said. 
"Marriage doesn't look one way," Mundhra said. Some people are indifferent to it while others have dreamed about it for years. Ritu's mother finds a match for her daughter, while Dipti signs up for an online matchmaking service to find her own match.
Indian society is inundated with the pressure to get married. The entire family structure revolves around marriage; the systems of childcare and eldercare depend on it as well. "The whole fabric of society is built around this," Mundhra said. 
The film shows a thousand and one rituals related to marriage, but some more than others have lost their meaning  in the modern world. At one point, one of the characters even she they are not sure why she should get married. There is no resentment here, just nonchalance. 
Going into the project, Mundhra hadn't expected to find such a pull toward tradition. 
"It's easy to understand people being repelled away from it, instead of being pulled toward [tradition]," she said. "I think we realized over the course of making this film that, ultimately, no matter what background you're from, you want to feel like you belong somewhere. Its very hard to reject that; to just strike your own path. That takes its toll."
The filmmakers made an effort to avoid commentary or to show marriage in either a good or bad light, but let the characters tell their own stories.
"It's complex and painful at times, for both the young women and their families," Khurana said. "It involves compromises and giving up a certain part of yourself in order to procure another part of yourself."
A Suitable Girl is currently playing at the Tribeca Film Festival.