TORONTO—Four days before the New York opening of his play "A Streetcar Named Desire," Tennessee Williams published an essay in the New York Times about the perils that instant success can bring to a hard-working author.
Williams's previous play "The Glass Menagerie" had become a big hit three years before, propelling him into a depressingly frivolous lifestyle of comfort and luxury. He decided to take a step back, abandoning his fancy hotel suite and heading to a simpler life in Mexico. He emerged with a deeper understanding of his craft.
"One does not escape that easily from the seduction of an effete way of life. … But once you fully apprehend the vacuity of a life without struggle you are equipped with the basic means of salvation," Williams wrote, going on to explain that "purity of heart is the one success worth having." 
"The obsessive interest in human affairs, plus a certain amount of compassion and moral conviction … that's what's good for you if you're at all serious about your aims," he added as advice to writers.
"A Streetcar Named Desire" must have sprung from this epiphany; it went on to lasting success on Broadway, an equally famous film starring Marlon Brando and Vivian Leigh, and garnered Williams a Pulitzer Prize for Drama in 1948. Its vivid characters continue to fascinate us today.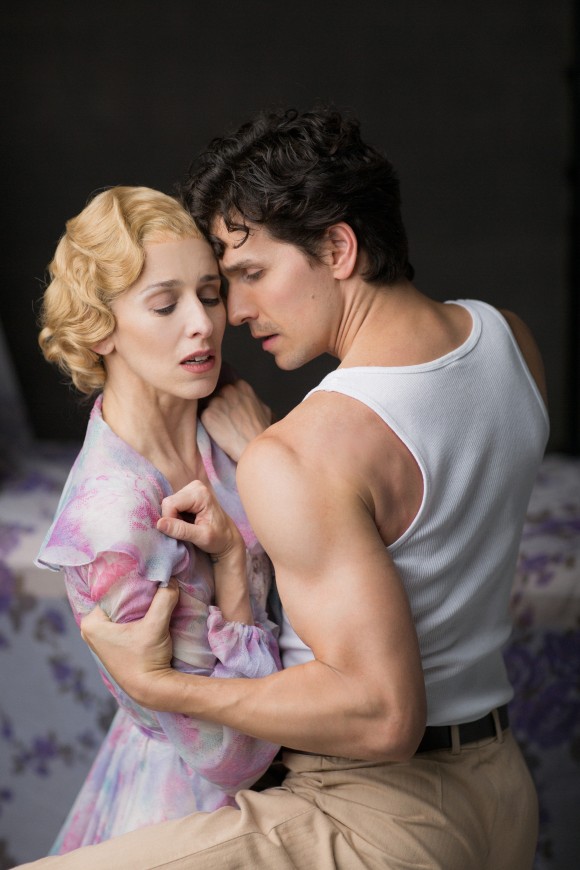 The play tells the story of Blanche DuBois, a fading southern belle whose character masterfully combines fragility and decadence, hope and despair, fantasy and reality. "Streetcar" follows Blanche as she arrives at the home of Stella and Stanley Kowalski, her sister and brother-in-law, where the events that follow accelerate her mental breakdown.
It's a very gritty story.
Now, as the play celebrates 70 years since its November 1947 debut, the story is returning to the stage in ballet form. This June, the National Ballet of Canada is reviving the version by American choreographer John Neumeier, which originally premiered in Frankfurt in 1983. 
In the ballet, Canadian dancer Donald Thom is performing the role of Mitch, Kowalski's friend and Blanche's last suitor. 
"[Neumeier] has such a distinct style and a distinct way of showing a story through movement that's all his own, and it's been really interesting to learn it," Thom said in an interview.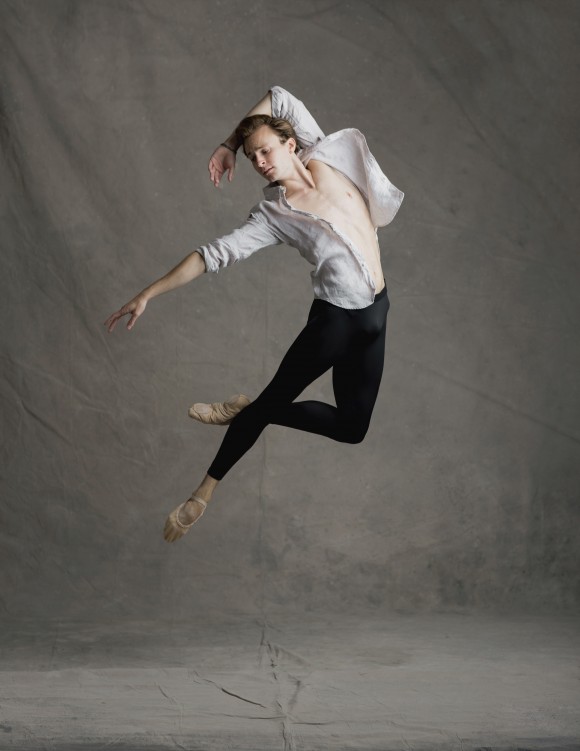 Born in Kanata, Ontario, Thom trained at the Linda Jamieson School of Dance in Ottawa before being accepted into the prestigious Royal Ballet Upper School in England. He graduated into the Royal Ballet in 2012, and was promoted to First Artist in 2015. Later that year, he returned to Canada and began dancing with the National Ballet. 
Thom notes that while the "A Streetcar Named Desire" ballet uses classical techniques, the story is portrayed in a more pedestrian way with real-life characters. The effect is very different from traditional classical ballets that are mostly based on fairy tales, such as "Sleeping Beauty."

"It's a very gritty story," he says, noting the ballet tackles critical problems the world is facing today, such as rape and sexual promiscuity, examining how people view these and how that's changed over time.
The ballet explores these issues, showing their impact on Blanche as well as on everyone around her. Often in life, we don't realize how something that happens to someone else affects us, Thom says. 
Mitch, the character he plays, is Stanley's friend and Blanche's last hope at a better life. He is kinder and more sensitive than brutish Stanley and is fascinated by Blanche's beauty, fragility, and tenderness. However, their hopes for marriage are dashed after Mitch discovers Blanche's dark past, whose corruption is at odds with the social and moral values he has been taught to follow.
"He is a strong enough character to know that it would be wrong to be with her even though it crushes him," explains Thom, adding that he can identify with Mitch's courage to uphold his values. 
Nonetheless, the ballet, like the play, presents a message of empathy toward Blanche, whose suffering is both the result of her own wrongdoings as well as the abuse of others. 
"It's a very sad story because no one is really there for Blanche in the end, and I think that's probably the main message that people can take away from it is that everyone needs support," Thom says. 
The National Ballet of Canada's production of "A Streetcar Named Desire" runs June 3-10 at the Four Seasons Centre for the Performing Arts.  For more information, visit: http://national.ballet.ca 
Donald Thom is also leading the company's Instagram platform with behind-the-scenes look at the ballet world this summer. Visit #BackstageWithDonald