Some reading this article may remember and be fans of performers like Diana Ross, Julio Iglesias, the Four Tops, Frankie Valli, Pink Floyd, and Crosby, Stills & Nash. Well, if you're wondering what happened to them, many are still belting out songs every now and then at venues in Atlantic City, New Jersey.
But just because it still books performers whose heyday is over doesn't mean Atlantic City is passé. On a recent visit we were pleasantly surprised to see that this casino seaside town has a lot going for it, including of course its famous boardwalk and honky-tonk tourist shops, despite a spate of recent casino closings.  If you're a bargain hunter, you can even check out Tanger Outlets with name brands like Ralph Lauren, Timberland, Converse, and many more.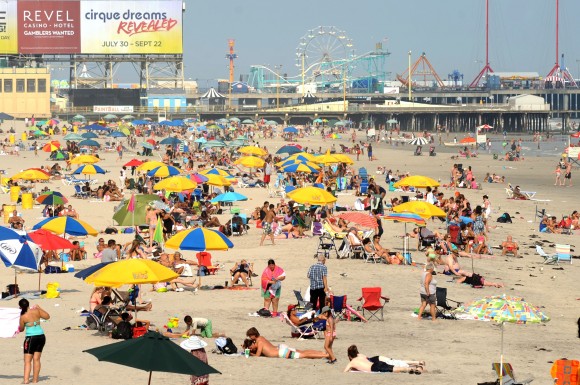 An Unpretentious Town
At times during our weekend visit, I couldn't help feeling that Atlantic City is the town that time forgot. Remember HBO's "Boardwalk Empire"? We felt the city still retains some of that aura of an action-packed, prohibition-era mobster mecca that the cable television series portrayed.
The nostalgia factor is especially heavy at casino hotels like Caesars Atlantic City, where the senior set gathers to place dollar bets on the gaming tables and play the slot machines amid a cacophonous blend of piped-in music and slot machine bells going off like fire alarms. Smoking is even allowed at some gaming tables on the casino floor.
We were happy to move in and out of the casino scene by staying away from the main drag at the Water Club, which has direct access to the Borgata Hotel Casino and Spa. We enjoyed great food at the Borgata's restaurants, which offer more of a fine dining experience—Bobby Flay Steak (Food Network star Bobby Flay's tribute to classic steakhouse fare) and Izakaya (a posh Japanese sushi bar)—than other restaurants along the boardwalk.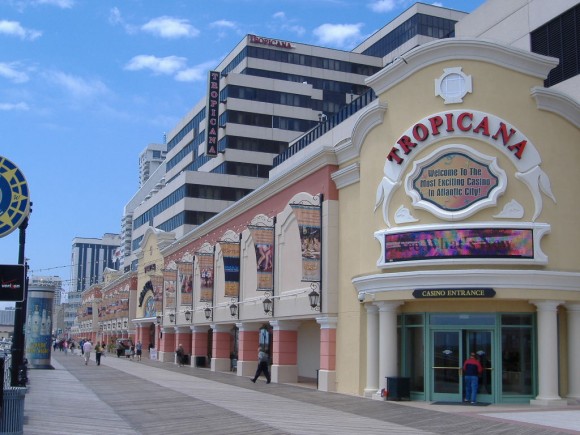 We did a little research about entertainment offerings and decided to see the Greatest Show on Earth: Barnum & Bailey Circus, as we'd heard it was going to be closing forever. Performed in the landmark Boardwalk Hall arena, we found that the circus underscored the bawdy, rowdy impression of Atlantic City that we had.
Atlantic City draws massive numbers of tourists, but they are mostly locals from nearby areas, which makes it a very unpretentious town. Seniors rub shoulders with younger people who accept them as characters in an old-timers' play. Atlantic City is a working-class casino town. Take a peek inside Bally's, Showboat, Tropicana, or Golden Nugget, and you'll see the sassy and chatty cocktail waitresses serving locals who are hunkering down to gamble.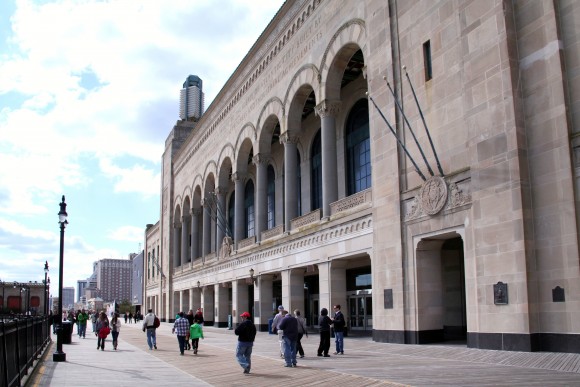 The Boardwalk
When it opened in the summer of 1870, the Atlantic City Boardwalk was the first boardwalk in the United States, and it proved to position the city—at the time a health resort—as a world-class destination. Train lines were added to bring in wealthy travellers from places like New York and Philadelphia.
At the beginning of the 20th century, the city experienced a pre-casino building boom along its shores, where large hotels bearing names like Ritz Carlton, Mayflower, Brighton, and Claridges replaced modest boarding houses. The 1920s were really the resort's golden age, despite the criminal reputation of some of its residents. It wasn't until 1976 that New Jersey legalized casino gambling, which created a stark contrast between the boardwalk areas and the adjacent impoverished working-class neighbourhoods, a condition that still exists today.
The boardwalk, which ends at Ventnor City and is almost nine kilometres long, provides unlimited free entertainment and exceptional people-watching. It is home of the Miss America Beauty Pageant, and we snapped a photo by the historic plaque outside the Boardwalk Hall arena.
We then parked ourselves on one of the benches and watched the constant parade of people walking, jogging, or biking along the boardwalk. The boardwalk is a magnet for pedestrians, its wide walkways populated by honky-tonk tourist shops intercepted by Playground Pier, an upscale enclosed shopping centre that juts out on a pier.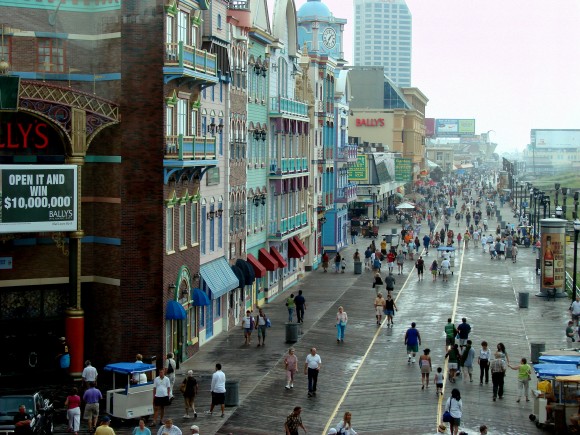 We bought saltwater taffy (created here in 1883), stopped into one of the pinball arcades, rode a canopied rickshaw contraption—called a rolling chair—and walked on the beach, which stretches for miles. Though we passed on more shopping, the Tanger mall with its 100-plus outlet shops was nearby.
Attractions we didn't have time to visit (we are considering a follow-up weekend visit) include the Waterfront Sculpture Walk, a one-mile pedestrian-friendly sculpture garden bordering the bay. Boasting dramatic artwork in a variety of media, textures, and forms along with manicured flower gardens and waterfront sculptures, the walk links three casino resorts.
And next time we will not miss a chance to see Lucy the Elephant, a six-story architectural novelty built in 1882, which is now a museum.


Isabelle Kellogg is a writer and public relations consultant in the luxury sector, with a passion for diamonds, jewelry, watches, and other luxury products, including travel.