When we hear a news story or a statistic we often perceive the information as abstract. There was an airstrike in Mosul, Iraq that killed scores of civilians. Opioid overdoses killed approximately 47,000 Americans in 2017. It's hard for the human brain to absorb the impact of this information by just reading the text. Photographs, however, humanize these abstract events.
Maranie Staab is a 31-year-old photojournalist and graduate student at the Newhouse School at Syracuse University. In September 2015, Staab left a well paying yet unsatisfying job to pursue her passion for photography and storytelling.
Since 2012, Staab began investing in equipment and teaching herself the intricacies of her craft. She had always taken pictures, but also realized that great photographs could tell a compelling story. This realization converged with issues that Staab cares deeply about, and she discovered her passion. The Epoch Times had the opportunity to discuss a few of these projects with Staab.
"There was some degree of clarity, is what I'd say at that point," Staab said.
The Refugee Crisis
Staab is naturally curious, and her curiosity has taken her all over the country and the world. Her desire to better understand her interests is what drives her work.
"Our media doesn't really cover it with the level of nuance that I would like to see and understand," Staab explained.
Staab is interested in the effects of conflict, specifically refugees and internally displaced persons.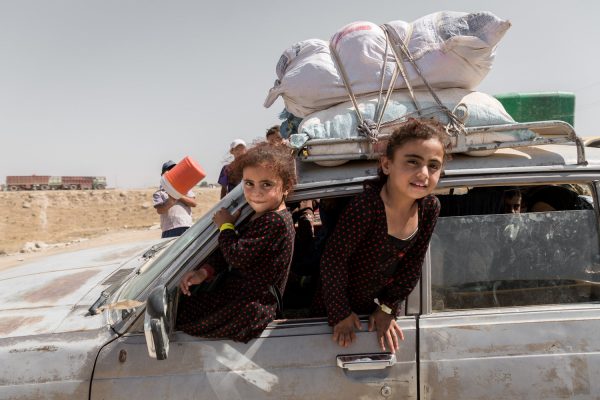 It was this interest that drove her to travel to the Zaatari refugee camp in Jordan to cover the Syrian refugee crisis in 2016.
"Refugees across the board right now, a lot of marginalized populations, they're well aware they're not welcome by a lot of the world," Staab said.
The camp was 3 square miles that contained roughly 100,000 refugees who had fled from the Syrian Civil War and ISIS. Three and a half years after her trip, many of the people she had met remain in the camp. She also took photographs at the Hasansham refugee camp just outside of Mosul.
When she returned home, she decided to include the powerful photos that represented the people on the ground in a series entitled "Forced From Home."
The Costs of War
In May and June of 2017, Staab returned to Mosul, Iraq and embedded with medics and the Iraqi Special Operations Forces. She lived in a trauma stabilization point in an old mosque to cover the humanitarian crisis in Mosul, Iraq while coalition forces were attempting to root ISIS out of its last stronghold in the country.
"Those days changed me," Staab said.
The images she decided to include in her series "Innocence Lost" are from May 31 and June 12, 2017. During these days, Staab witnessed an influx of civilian casualties.

Many of the civilians were children, and had been severely wounded. Some didn't survive their injuries, and she felt like the impact on civilians had been largely overlooked.
"I remember how I felt and how I still feel, and it was outrage and sadness. I wanted nothing more than for everyone to understand what the real cost of of war is. We do not talk often enough about the civilian impact," Staab said.
During her time there, she knew it was her responsibility to document what she was witnessing as well as possible. The emotional toll of this trip continues to stick with her.
The Opioid Epidemic Up Close
Staab also covers domestic issues that are important to her. She is originally from Pittsburgh, and was doing homeless outreach there. She spoke to a friend, and she told him that she wanted to better understand the opioid epidemic.
He introduced her to an individual who she met at a Subway. She asked him if she could spend time with him and one of his friends to document what it's like to live with an opioid addiction.
She started documenting their lives beginning in 2016 in a series entitled "Spoons and Country," and the project is still ongoing.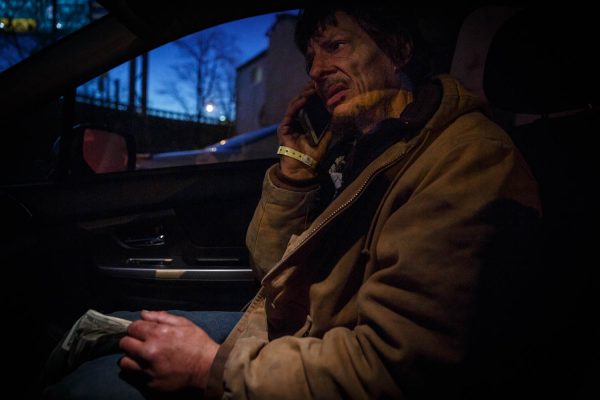 Staab initially offered to try to help them achieve sobriety. However, the two individuals either did not want to quit, or didn't think they had the ability to do so.
Staab found it difficult to contend with two feelings that were at odds with each other while embarking on this series.
"One role was to do the best I can to do justice to their story, and then the other component is I'm watching them stick needles in their arms, every time kind of being a roll of the dice. So there's a part of me that wants to stop them or wants to take them to a treatment center," Staab said.
Making Stories Personal
Staab determines where to travel based on her interests, curiosities, and issues that are dear to her. She also travels to places where issues are being under-covered.
Staab realizes many opinions are informed only by news snippets and sound bites. One the ground, she learned that most people really want the same thing.
"They all want to be safe. They all want to provide for their families and their children," Staab said.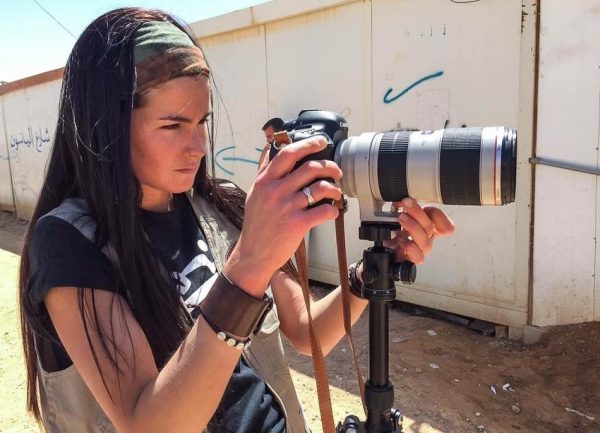 Staab is figuring out where her next trip will be, but is leaning toward Latin America. She has not been there before, would like to become fluent in Spanish, and would like to potentially cover the influx of refugees in Colombia from Venezuela.
No matter where she travels, she connects with the people she meets and the subjects she photographs.
"It never ceases to surprise me how much I can relate to pretty much anyone anywhere," Staab said.