There is a quote that says, "To appreciate the beauty of a snowflake, it is necessary to stand out in the cold."
These days, you might get away with appreciating it in the palm of your hand in the warmth of your home, thanks to an inadvertent invention from more than 100 years ago.
Not many people know that the inventor of the snow globe was actually a designer of surgical instruments. Erwin Perzy, a Viennese man credited with designing and patenting the first snow globe as we know it, was looking for a way to improve the lamp used for medical surgery, originally called the Schusterkugel (or shoemaker's lamp in German), which various craftsmen had been using to enhance the lighting for their work.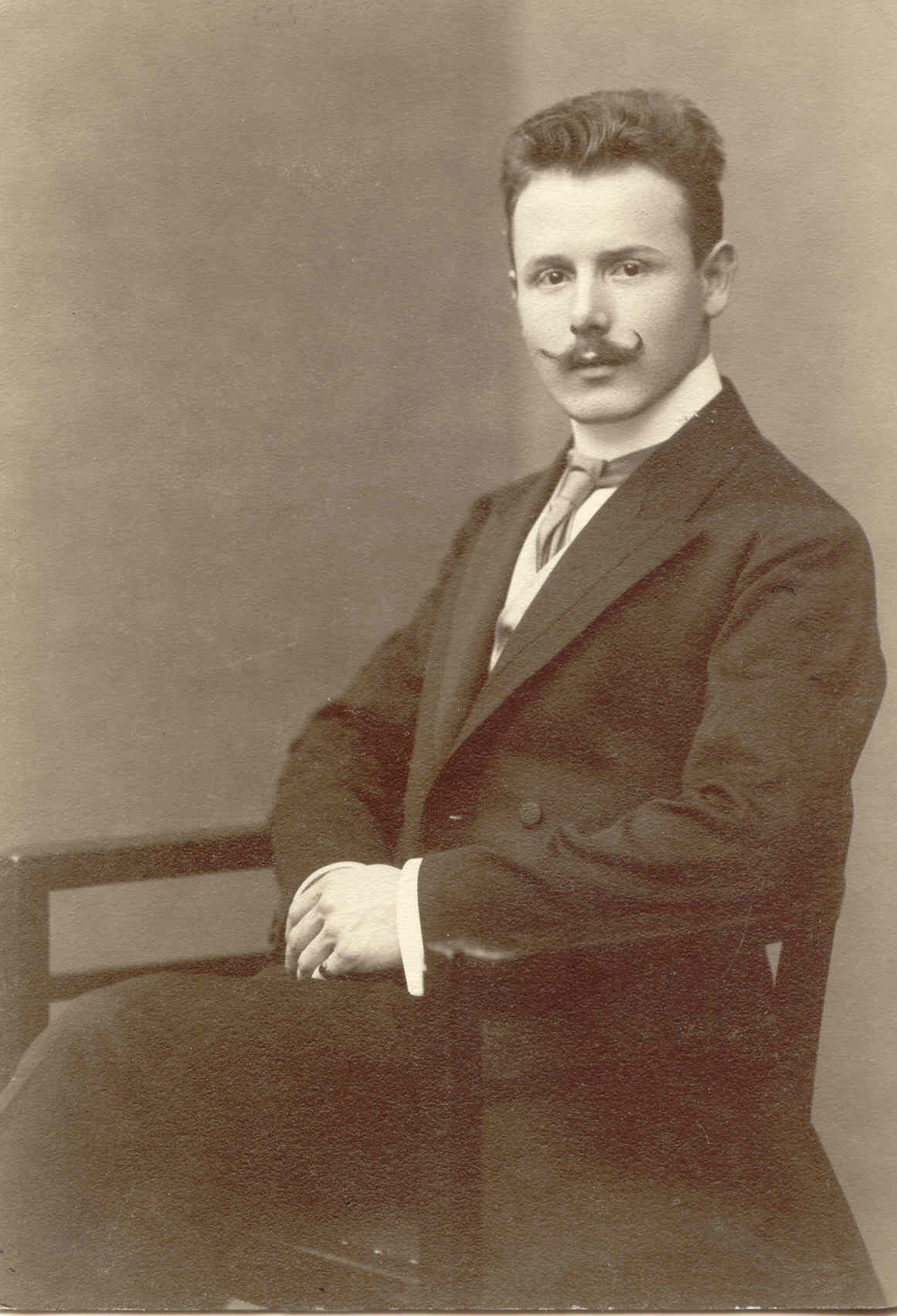 In 1900, he found that putting glass shavings as glitter inside a water-filled glass globe to boost the light didn't work because they fell too quickly. He then tried using semolina. It failed as far as enhancing the light, but the way it suspended in the water and floated gently back down reminded him of snow falling. Perzy had been interested in toys and toy making, and when he put a ceramic figurine of the Mariazell Basilica (a baroque church in the Austrian region of Styria) into the semolina Schusterkugel and gave it to a friend who then ordered more in order to sell to the visiting pilgrims at his stall, the snow globe was born.
Perzy mainly focused on religious themes, and many well-to-do Austrians wanted a piece of this novel art in their homes. Perzy's firm became a success. In 1908, he was honored for his invention by Emperor Franz Joseph I.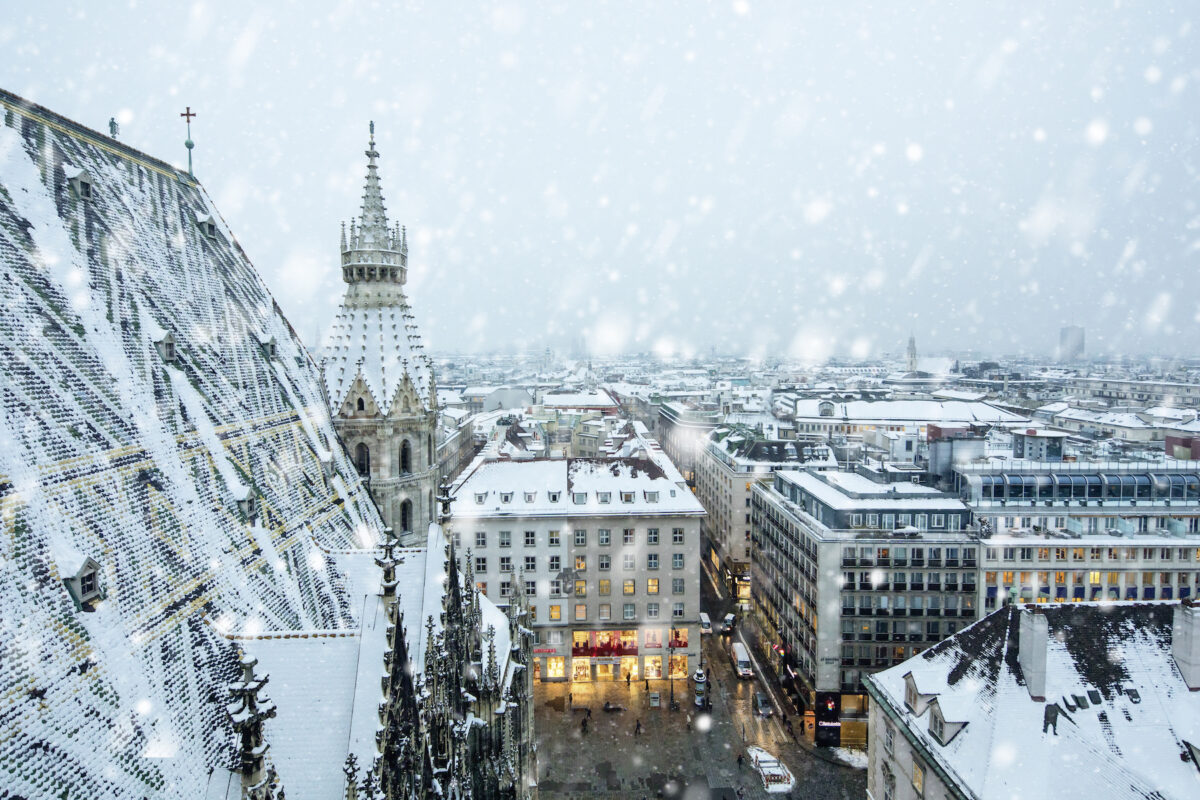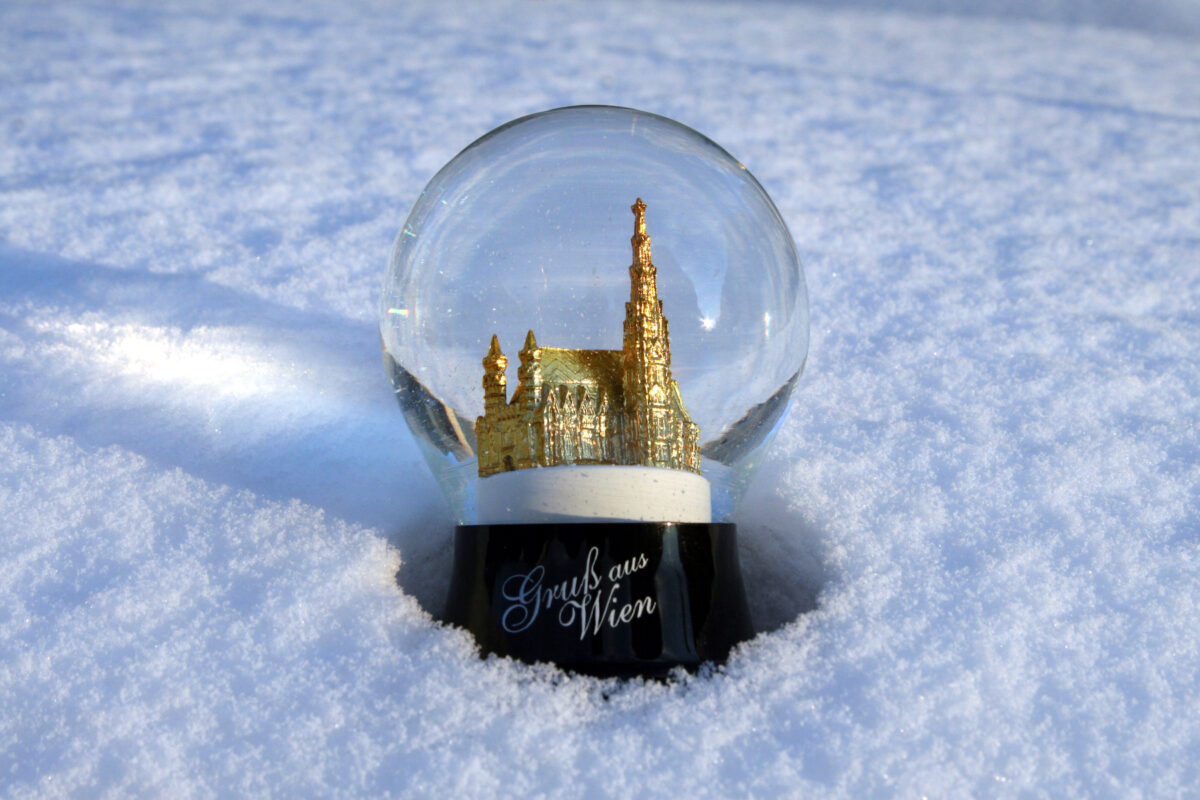 Snow Globe Craze
However, several more developments—thanks to new materials and production processes—had to happen before the snow globe occupied a spot in every family home. News of this new object had reached across the pond to the Americans. In the 1950s, the snow globe craze really hit the United States after several exhibitions at the Nuremberg International Toy Fair.
In Europe, the small glass sphere had become the Christmas present to get for Roman Catholic children, but U.S. buyers managed to convince the Perzy firm to branch out from its mainly religious themes. Disney, tourist landmarks, Christmas scenes, and different worlds began to appear in the snow globe. Tiny soldiers were put inside to boost civilian morale during World War II, and the post-war tourist boom placed snow globes in every tourist gift shop in the country. Walt Disney's earliest snow globe dates back to 1959, with a tiny figurine of Bambi.
The Perzy snow globe was forever immortalized in the 1941 classic film "Citizen Kane" in its dramatic opening sequence where it falls from the dead man's hand to the floor and shatters into pieces. This certainly wouldn't be the case today with most other snow globes, as plastic or plexiglass came to replace glass in the making of the globes. Other changes brought on by new materials included injection molding of figures and even the snow itself being replaced by plastic flakes, as well as glycol being mixed with water to increase the viscosity. This made snow globes even more accessible and cheaper to produce; places such as Hong Kong and China could now mass-produce them.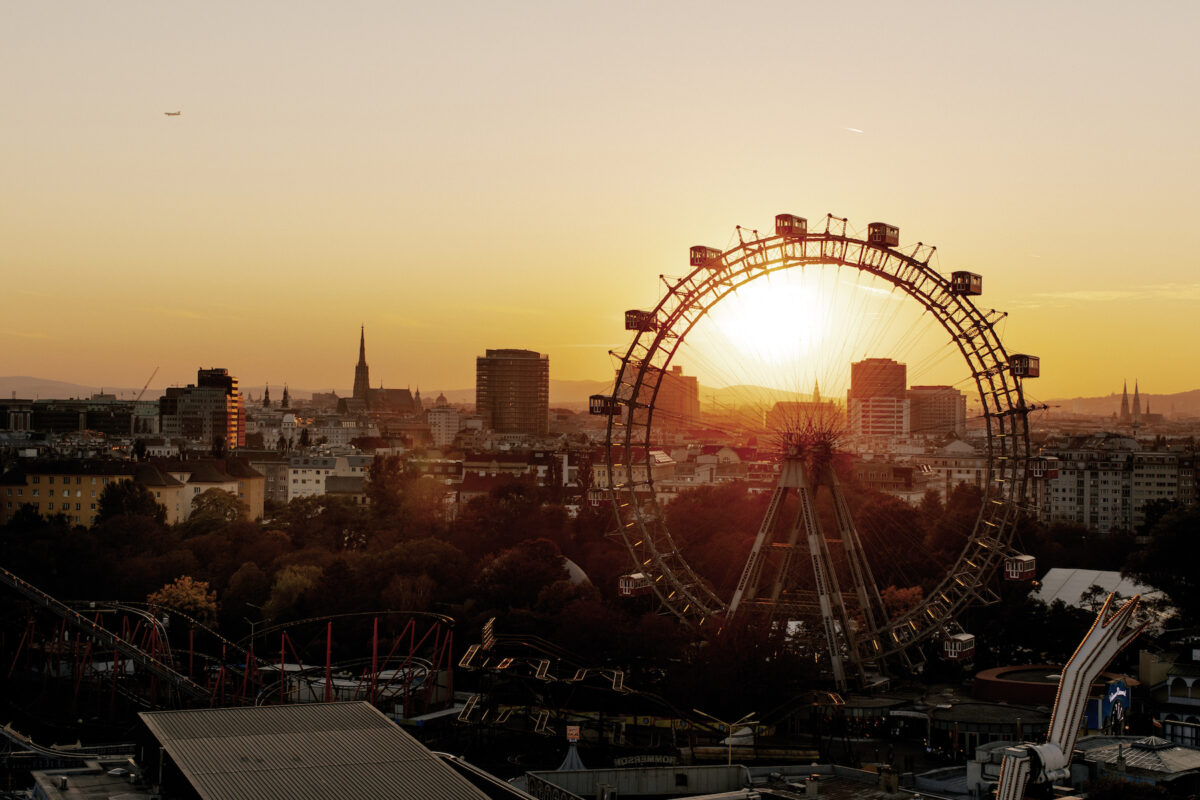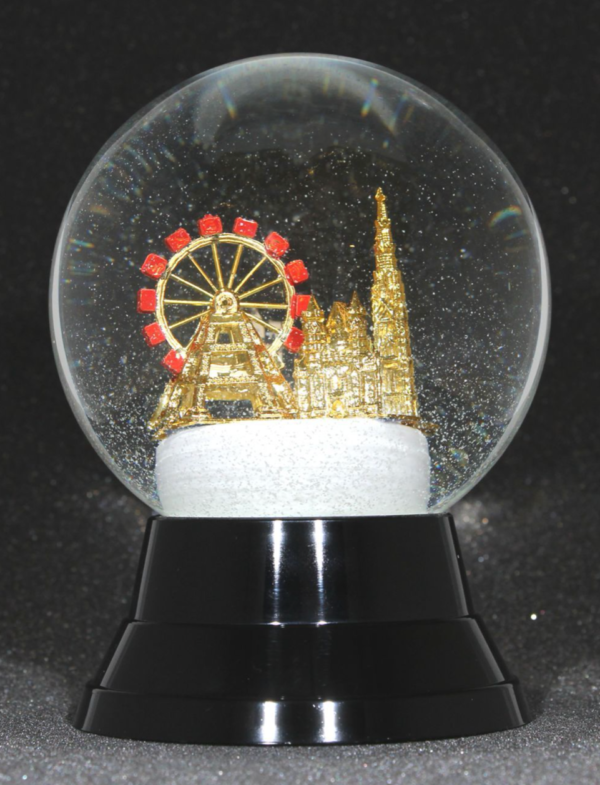 Family Business
Despite all this, the original Wiener Schneekugelmanufaktur (a Vienesse snow globe manufactury) has kept its tradition alive as a family business. Perzy's grandson, Erwin Perzy III, only recently retired and his daughter, Sabine Perzy II, is now in charge.
"In cheap imitations, the snow drops after only a few seconds. In our models, depending on size, it can take up to two minutes," Sabine said.
Semolina might have been replaced by a secret concoction of plastic and wax, but the exact composition is a closely guarded family secret known only to Erwin Perzy III and Sabine.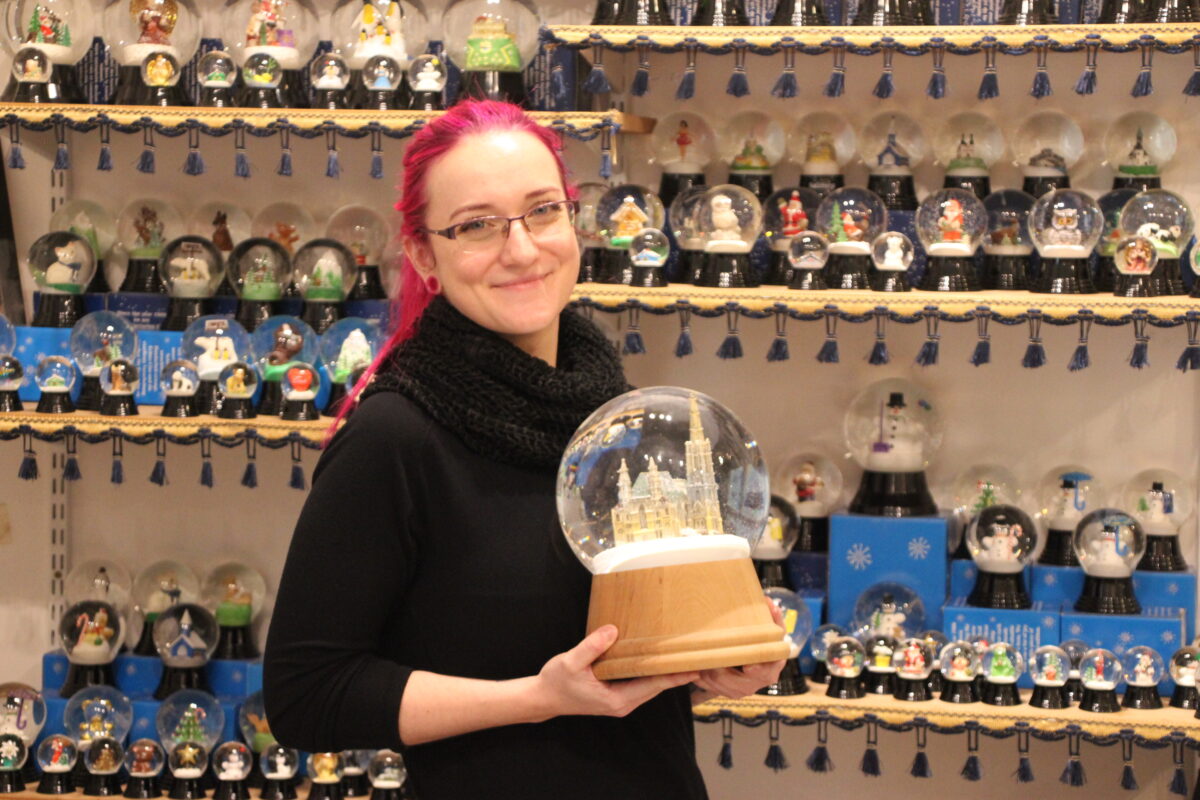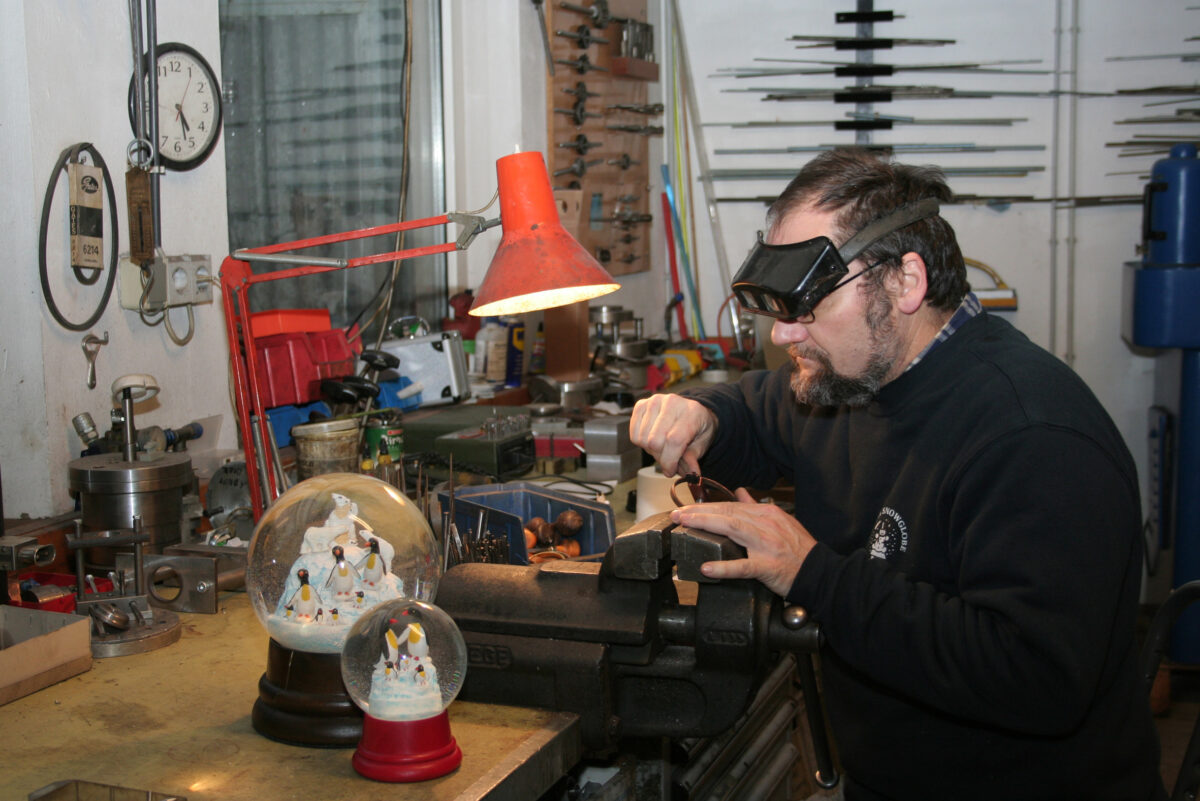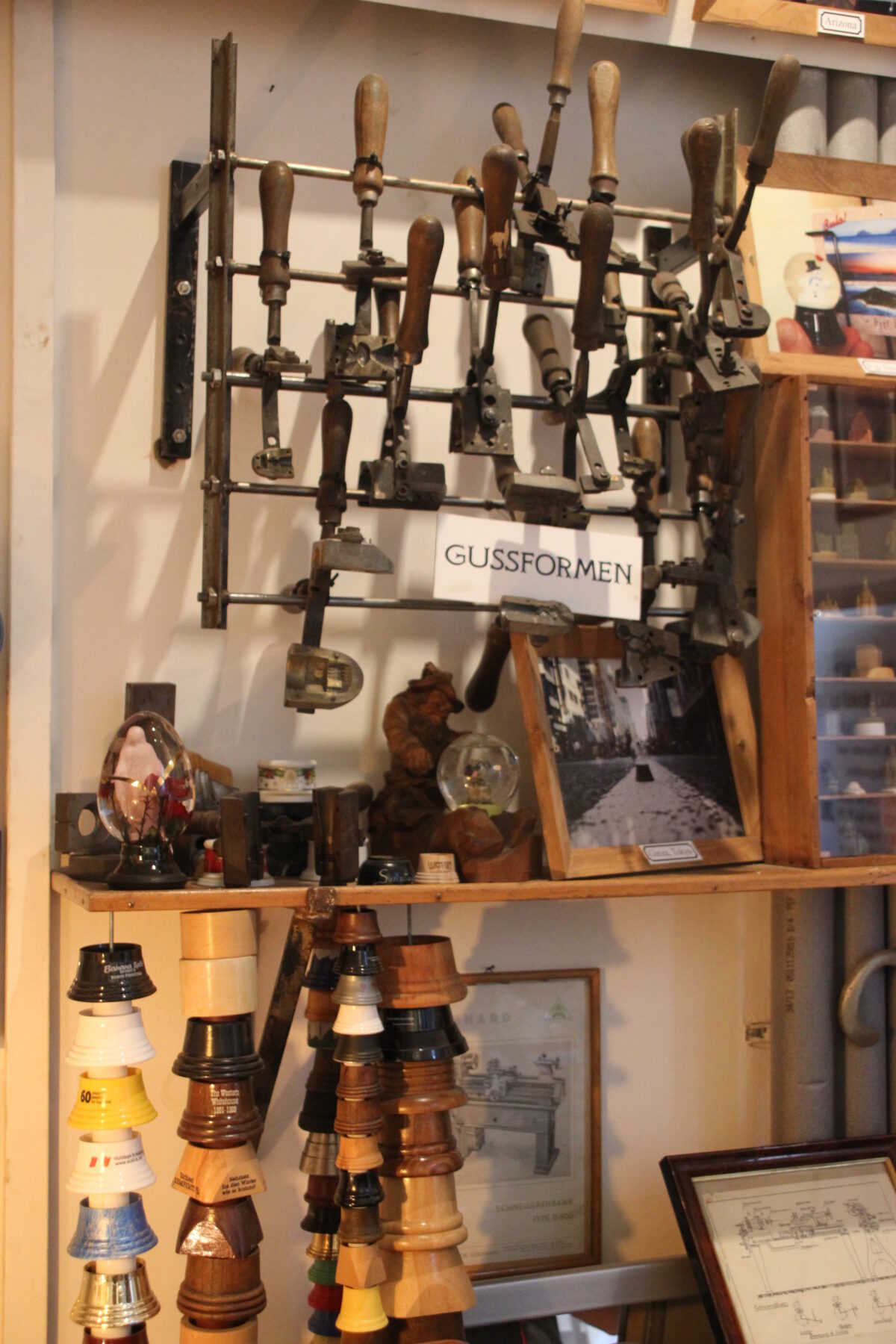 So what about the ornaments inside? They used to be made by hand, cast out of pewter, milled, and carved by Erwin Perzy himself, but now they're made in small batches drawn using a program and produced by 3D printers. There are more than 350 models of Perzy snow globes, from the Vienna Ferris wheel to the Stephansdom and characters from the latest Disney movies to purple dragons or red glitter shoes all occupy a place. However, what sets the Perzy snow globe apart is the customizability, as tailor-made orders make up 20 percent of total sales. The most illustrious custom ordered Perzy snow globes might be those created for former U.S. presidents, including Bill Clinton and Ronald Reagan. 
A manifestation of these strange times also lives on in the Vienna snow globe, thanks to Sabine, who came up with the idea of putting a roll of toilet paper in the snow globe during the pandemic. She had the inspiration when she saw that even bakers were making bread in the shape of a toilet paper roll to make fun of the strange phenomenon of stockpiling the bathroom necessities during 2020. These particular snow globes sold very well, with her customers appreciating the humor encapsulated in a snowy setting as a memento.
"We have also made snow globes for many famous movies, snow globes with industry logos, and giveaway snow globes for large corporations," she said.
They even have Japanese corporate customers. The car manufacturer Mitsubishi has ordered hundreds of thousands of snow globes over the years.
"Some models take half a year to make. We once had a customer who wanted her own home in a snow globe as a present to her husband for their 50th wedding anniversary," Sabine said.