Motherhood is one of the largest responsibilities in life, and raising a child is one of life's greatest endeavors. This woman never thought she'd become a mother, particularly considering how she was raised as a child.
Brook Harless lives in North Canton, Ohio and is the proud mother of three. She is a pillar of the community and was Ohio's mother of the year in 2019.
Harless grew up in nine different cities in Arizona under the supervision of her mother and grandmother. Unfortunately, Harless had to become independent early on. Her grandmother was an alcoholic, and her mother worked as a prostitute.
A Rough Beginning
Harless found herself sleeping anywhere that was available. Sometimes it was homeless shelter. Other times it was under a bridge or in the back of a pickup truck.
Food was hard to come by as well. Harless would often walk into a restaurant and wait for another family to leave in order to finish what they had left over.
Harless's mother taught her how to steal, and would take her to a pharmacy to steal painkillers. While her mother worked, Harless would wait at a Burger King for several hours.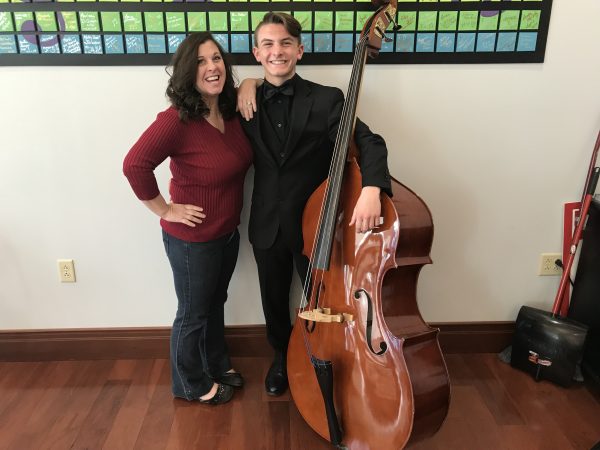 One of her aunts had moved out to Arizona with her son. Harless's grandmother would beat her with wire hangers and high heels while she tried to protect her cousin.
"I remember hiding him in the closet under dirty clothes," Harless told The Epoch Times.
Harless's mother was also abusive. She would take an iron and burn Harless's back or break her fingers, only to take her to the emergency room to steal prescription pads. In one instance, she broke a mirror and cut Harless's knee.
Back to Ohio
At age 11, Harless became a ward of the state before her aunt and uncle in Ohio adopted her. Harless had been living under a bridge when the police found her. Her aunt told Harless's mother that she would turn her in to the police if she ever came after her.
"I just wanted to be loved. I craved to be loved. I craved a hug, a kiss," Harless said.
Harless's aunt and uncle gave her a safe, supportive home. She had her own bed and clothes. There was also food in the fridge. She had chores to do, and started going to school.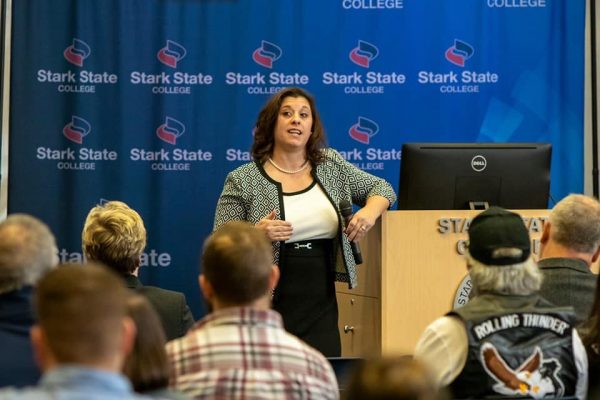 Her sophomore year was difficult, but Harless got good grades and began to thrive later in high school.
After high school, Harless attended Central Texas College and the University of Mary Hardin Baylor. She met her first husband who was in the Army, and she joined as well.
"I was always a fighter, and I've always been very athletic," Harless explained.
Harless thrived in the Army, and graduated from basic training as the number three soldier in a class of 750.
The Attack
Harless and her husband were deployed to Germany, and she served as an executive assistant. She also started a monthly newsletter for each company in the battalion.
Harless and her husband traveled throughout Europe, and they tried to take as much in as possible.
Unfortunately, Harless was injured while she was carrying a fellow soldier. She sustained herniated discs, which affected her spinal column and knees.
After she was honorably discharged, she and her husband moved back to Texas. They were stationed at Ft. Hood, and her husband had left on deployment to South Korea for one year. While he was away, a young deranged neighbor attacked her.
He was returning two DVDs, and she had gone upstairs to print out a term paper. Out of nowhere, he jumped on top of Harless and began to choke her. There was a party next door, as she tried to get away. However, he had bolted the front door shut.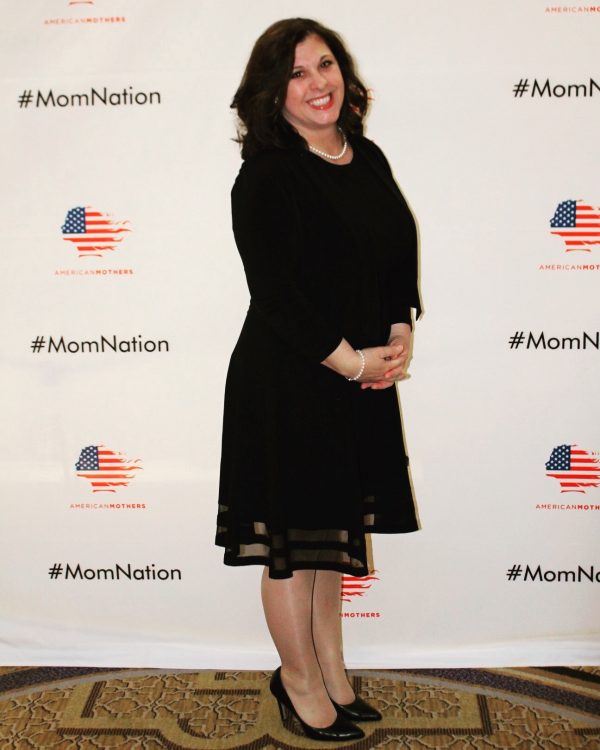 When she was finally able to get outside, he slammed her face first into the sidewalk. He ran away, but when the police arrived they said there was nothing they could do to arrest him because she didn't know his last name.
Her husband and aunt flew in, and the police told Harless that her attacker would not return. However, he came back one day later. Harless woke up to the sound of her aunt screaming. This time, he had a knife. Her husband told her to hide in the closet.
"That made me go back to childhood when I would hide my cousin in the closet," Harless recalled.
Harless didn't hide in the closet, and went to look for her dogs. The assailant stabbed her aunt, and then stabbed her. Harless's husband chased him down the street in his boxers. Finally, the police arrested him and he was sentenced to 20 years in prison.
Becoming a Mother
Harless moved back to Ohio while her husband returned to South Korea. The couple was stationed in Maryland when she had her first child named Mason in 2003.
She had never planned on having children, particularly considering the circumstances she had grown up in. Nevertheless, she wanted to ensure that he had the best life, unlike her own childhood.
"When I had Mason I think I was in awe the first two years that I created this perfect little human being," Harless said.
Unfortunately, the marriage fell apart. Harless believes that the attack was part of reason for the divorce.
Harless moved back to Ohio with Mason where she met her current husband. She had seen a picture of him on Facebook, and was attracted to him. They met through a friend, and had their first date at a winery, which lasted 12 hours.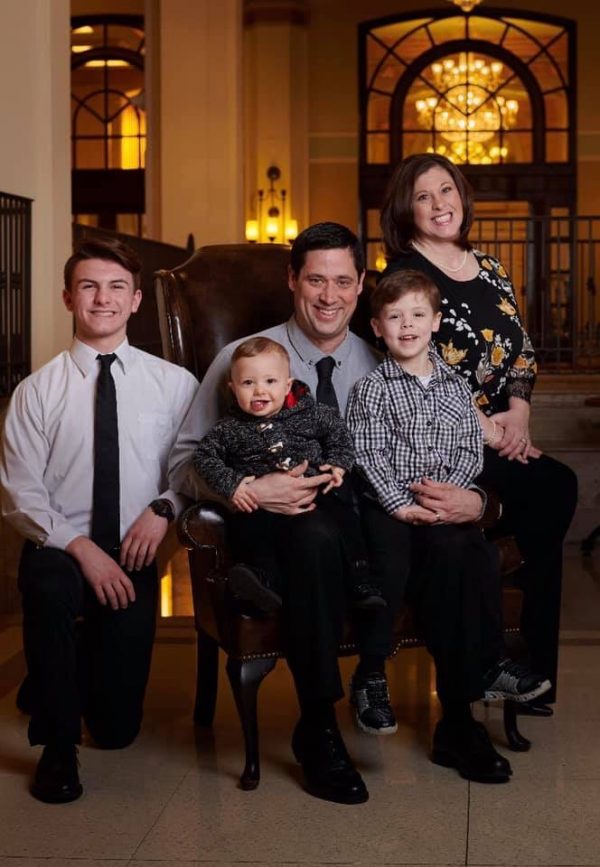 The two married in 2015. Harless had her second child Brantley in June 2015, and her third child Weston in January 2018.
Harless loves her children, and makes sure they understand the importance of community, giving back, and how fortunate they are.
Being a mom for Harless means that her children have a stable, loving life. American Mothers, Inc. named Harless Ohio's 2019 mother of the year, and she was also named the 2019 National Military Mother of the Year. She's also been inducted into the women's hall of fame in her county.
"Seeing them happy and smiling means the world to me, and frankly there's nothing more precious to me than a child's love," Harless said.