As the world changed before our eyes, travel followed suit. Grand international adventures have taken a back seat to exploring within our nation's borders. Luckily, domestic travel within the United States is far from second-rate; we're the fortunate stewards of some of the most diverse and mind-blowing landscapes in the world, from deserts and forests and mountains to—yes—a tropical paradise. 
Whether you live close enough to drive or plan to use South Florida as a jumping-off point, the Florida Keys beckons with the ultimate in easy-breezy island living, as close as we can get—for now—to an exotic Caribbean getaway. There's azure water, swaying palms, and that sort of laid-back vibe that promises to quickly erase all your routine worries. Take a quick day trip to the Upper Florida Keys, the stretch of islands from Key Largo south to Islamorada, for a transportive experience guaranteed to rejuvenate. Key Largo, the first island in the Florida Keys archipelago, is about two hours south of West Palm Beach or an hour south of Miami by car, so the island chain is easily accessible on any vacation to South Florida.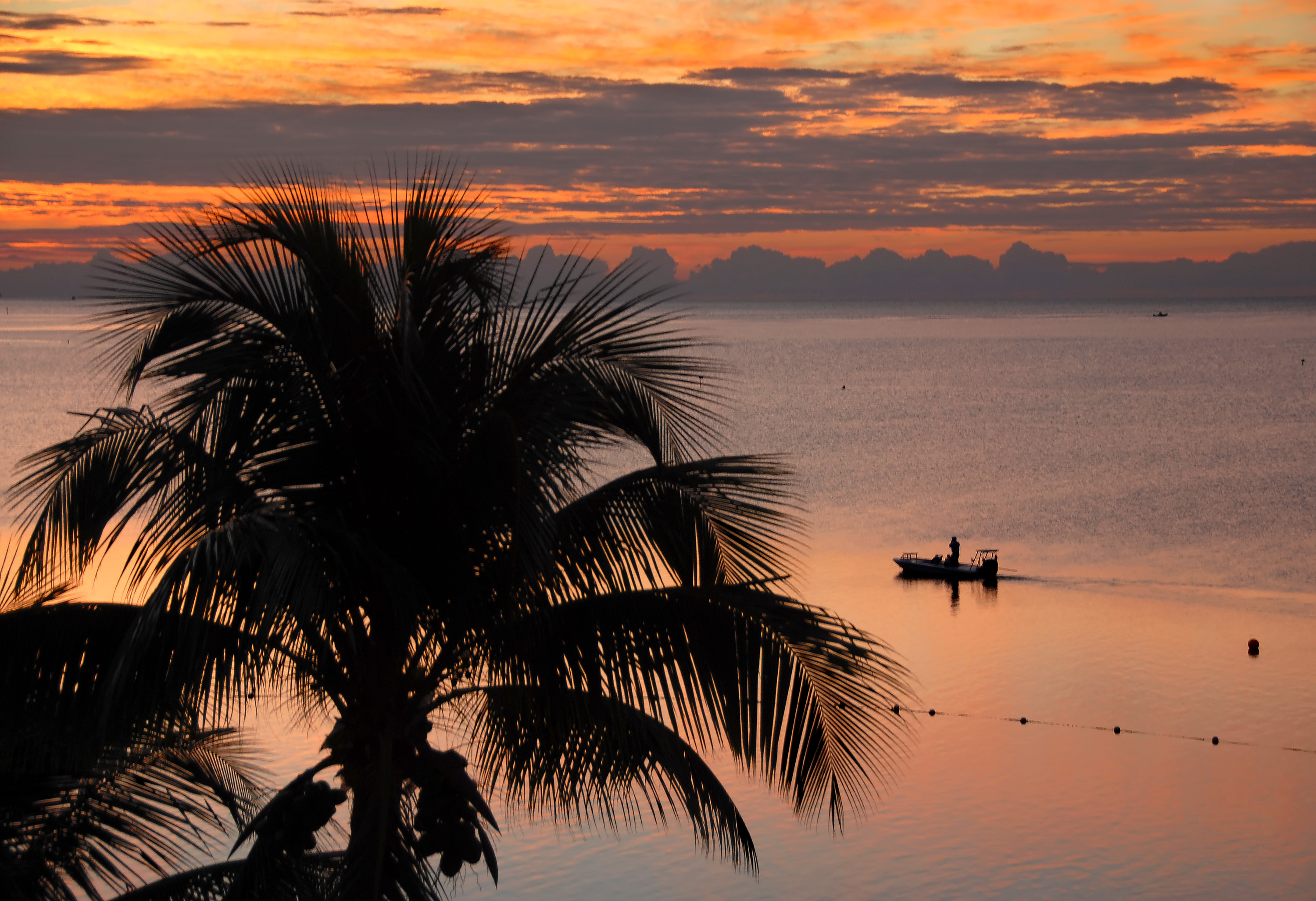 Up for an escape to the Keys? Everyone knows that tips from locals rather than tchotchke tourist traps make for the best experiences, and while I wouldn't call myself a local, I did spend many a childhood summer in the Keys with locals. Most of the places we frequented then are still standing—and still as fun as I remember now that we continue to visit the Keys on a regular basis. With that, here are the recommendations I'd make to anyone planning a day trip to the Upper Keys.
Quick Tips for Day Tripping the Upper Florida Keys
Get an early start. There's only one road in and one road out of the Keys, so plan accordingly. The Overseas Highway is a 113-mile road that extends U.S. Route 1 (or US1) through the Florida Keys, all the way south to Key West. If you pick a peak travel time, expect to wait in bumper-to-bumper traffic for a truly appalling length of time. The bright side is that if you do find yourself stuck in traffic, the view's not too shabby.
Drive to the farthest thing first. If you're trying to do the Upper Florida Keys in a day, my advice would be to drive to your southernmost chosen activity first, and then spend the day working your way back north, activity by activity. That way, when you've checked everything off your list for the day, your return trip is much shorter. 
If you're basing yourself in Miami or the Palm Beaches, I wouldn't recommend driving much further south in the Keys than Islamorada; broaching three hours in a car begins feeling less like a day trip and more like a full-on road trip. There's nothing wrong with a road trip or long weekend in the Keys, of course, but you'll want to devote more than a day to exploring.
Things to Do on a Day Trip to the Keys
Sink your teeth into key lime pie from Mrs. Mac's Kitchen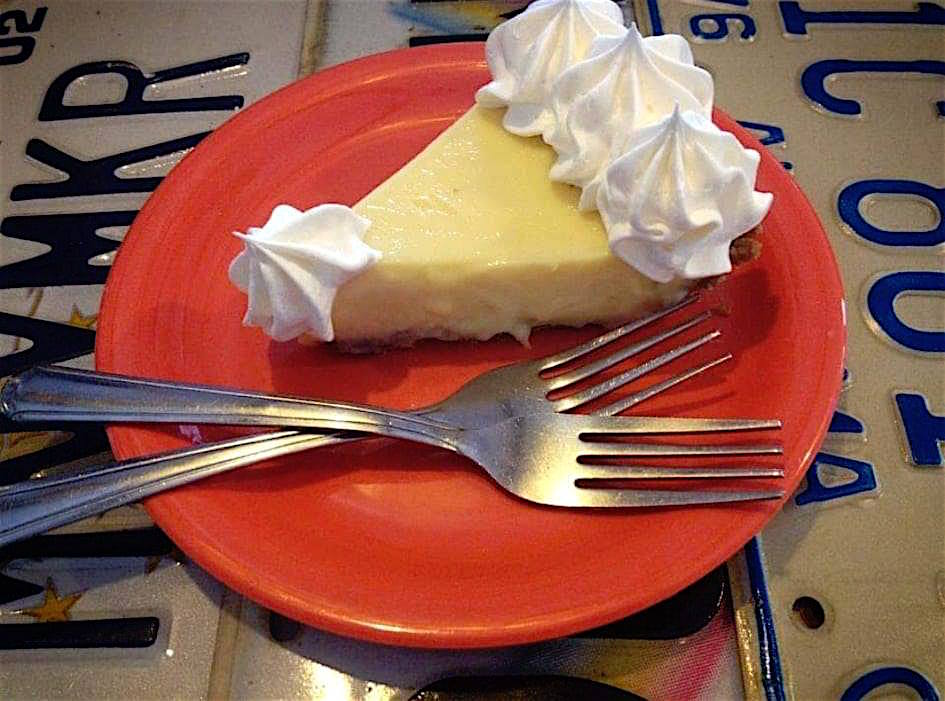 Whether you opt for a full sit-down meal at Mrs. Mac's Kitchen or just stop in to grab a slice of (or, better yet, an entire) key lime pie, don't leave the Keys without indulging yourself in the world-famous delicacy of Mrs. Mac's take on Florida's favorite tangy-sweet treat. It's ice-cold, creamy, and made from scratch with fresh key lime, a thick graham cracker crust, and dense, sweet whipped cream that cuts the tart bite of citrus. There are two locations in Key Largo, located within half a mile of each other, and the restaurant also serves local seafood, soups, salads, and all-American comfort food. You might want to grab a slice on the way in and leave time to grab another on the way out, too—that's how good this pie is. 
Hand-feed tarpon at Robbie's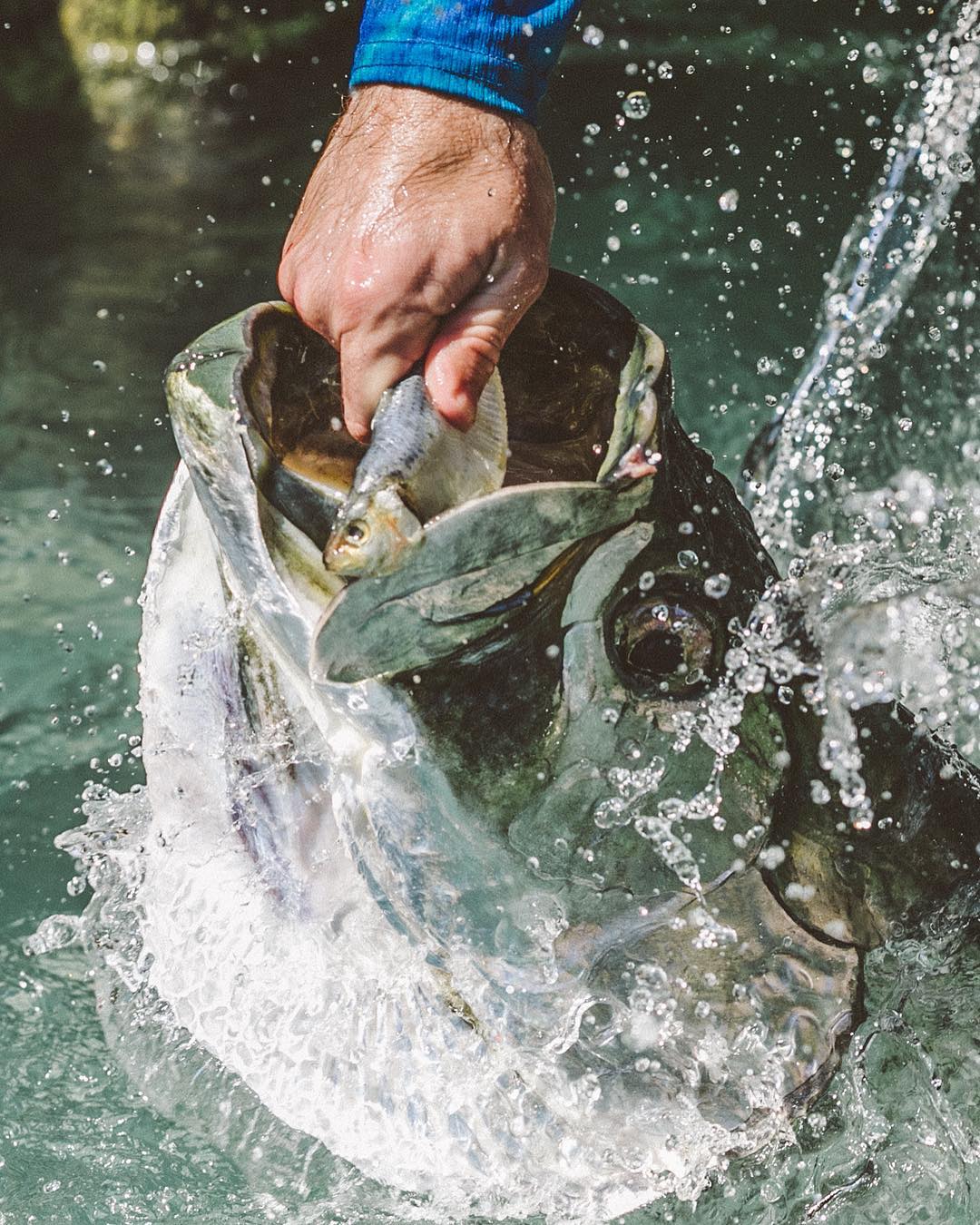 Ever wanted to hand-feed a fish twice your size? Me neither, but Robbie's of Islamorada is a can't-miss Keys classic. Despite how touristy this spot has become, Robbie's is one of those only-in-Florida experiences you won't find anywhere else in the world. Buy a bucket of chum, head out to the docks, and test your bravery in feeding the cloud of massive tarpon awaiting a snack. If you go outside the summer months, you'll have to fend off flocks of pelicans, but the humidity isn't as stifling and the heat isn't as blistering, so pick your trade-off.
Book an afternoon snorkel or scuba dive trip (in advance)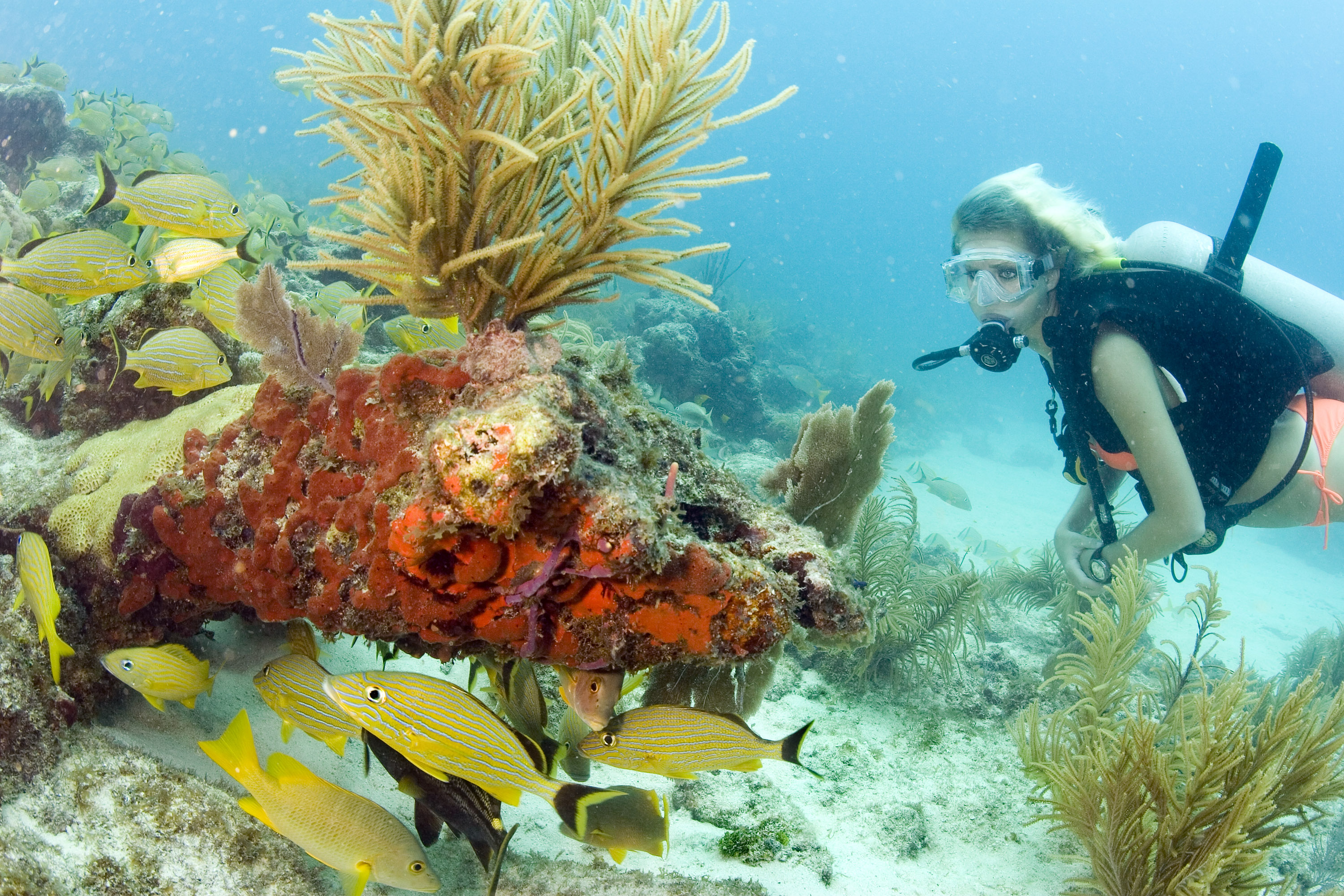 Dive charters are a dime a dozen in Key Largo and they all leave from the same dock, but they fill up quickly, so make sure to reserve your spot in advance. Depending on your group's needs, you can book a trip that accommodates divers, snorkelers, or both. In addition, most of these dive companies will have all the gear you need available to rent, so no need to secure it yourself. Allot at least four hours for this on-the-water excursion; this will take up the bulk of your day, but it's time well spent. And try your best to get on a boat heading to John Pennekamp Coral Reef State Park. Sea creatures are abundant in the state park's shallow, protected reefs, making for amazingly long and entertaining dives—and if you're lucky, you may even get a chance to swim around the world-famous Christ of the Deep statue.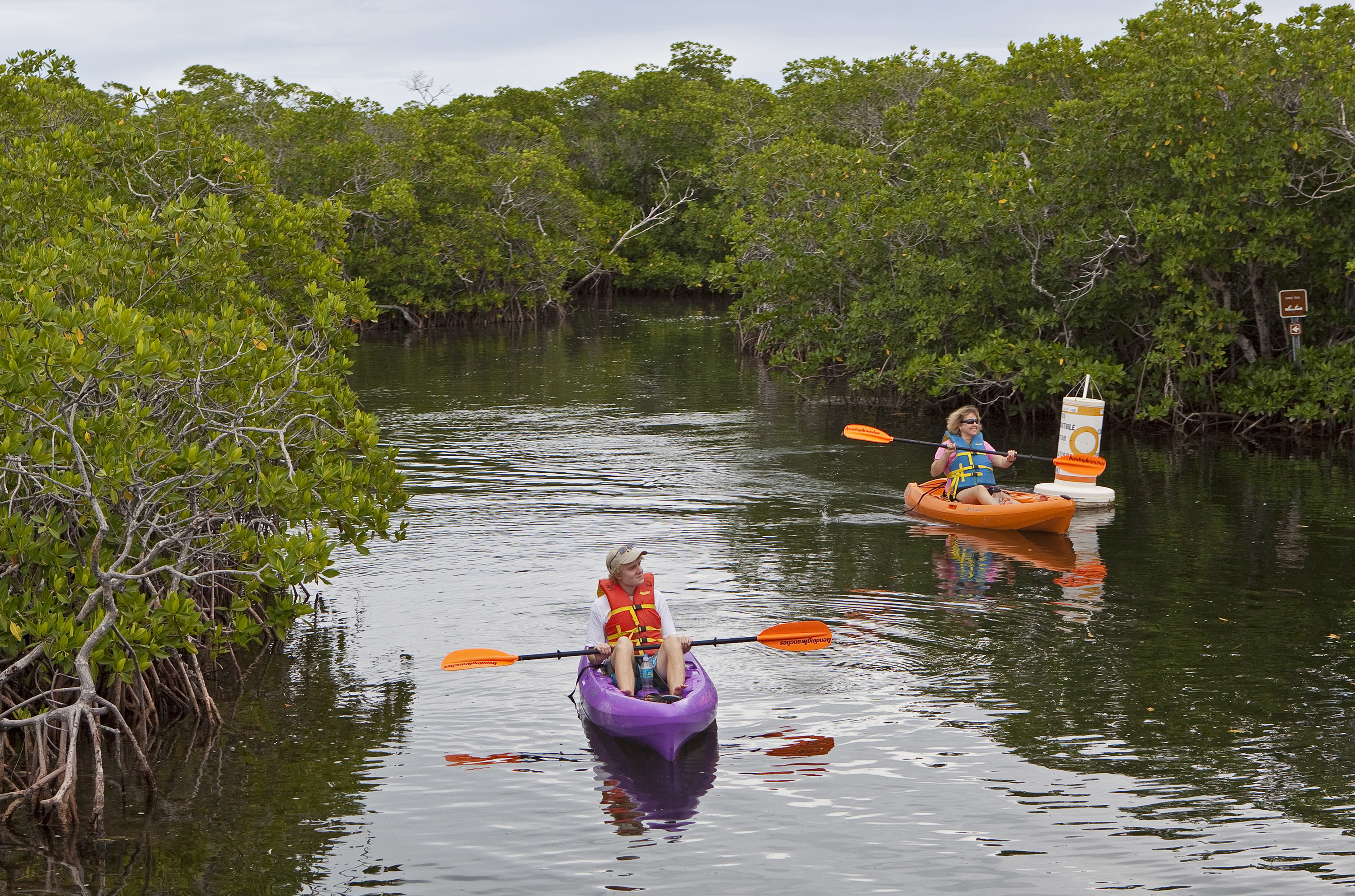 Eat fresh fish
You can't leave the Keys without eating your fill of fresh fish—blackened and served with a side of fries, if you're anything like me. Pair it with a citrusy ale by Islamorada Beer Company, brewed locally in the sportfishing capital of the world, for a complete taste of true Keys cuisine.
If you're on the hunt for the best fish in the Keys, you can't ask for a better meal than lunch or dinner at The Fish House in Key Largo. It's been an unbeatable Florida Keys staple since 1982, and with one bite of the fresh catch prepared in their signature Matecumbe style—topped with fresh tomatoes, shallots, basil, capers, olive oil, and lemon juice, then baked—you'll see why this restaurant has been so heavily awarded and lauded by locals and visitors alike. They're also one of the few remaining establishments that sources whole fish from local commercial fishermen and fillets them on the premises, so the seafood really doesn't get much fresher.
Looking instead for a dirt-cheap meal and beyond-casual atmosphere? Large portions and great value awaits at Shipwrecks, a dive bar with a view in Key Largo. You may raise an eyebrow at the ambiance, but you'll have a hard time finishing the $9.99 basket of mahi, and you can eat outside and enjoy golden hour by the water. 
If a tropical-island atmosphere is what's most important to you, head to Gilbert's, a laid-back tiki bar located under the bridge that connects Key Largo to the mainland. You can sit "beachfront" (a rarity in the Keys) with your toes in the sand, enjoying live music, and a fruity cocktail as the sun sets over the water.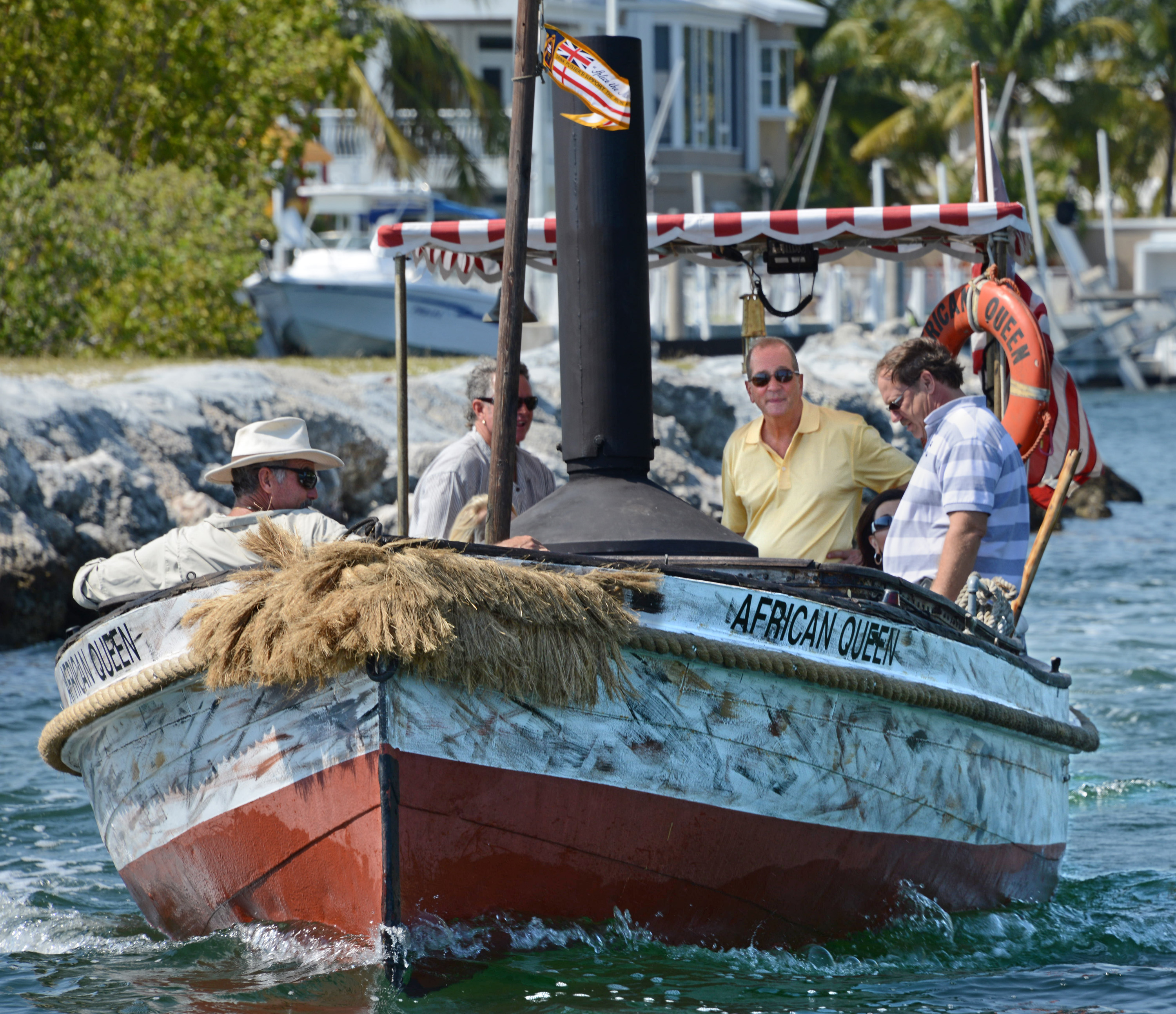 My must-have ingredients for a perfect day in the Upper Keys include a unique only-in-the-Keys experience, time underwater on the third-largest barrier reef in the world, and delicious fish caught probably the same day in the same waters I'm overlooking as I eat. It's a full day if you try to squeeze everything into a day trip, but you're guaranteed to depart the Keys with a renewed appreciation for the wonders of domestic travel.
Skye Sherman is a freelance travel writer based in West Palm Beach, Fla. She covers news, transit, and international destinations for a variety of outlets. You can follow her adventures on Instagram and Twitter @skyesherman